October 1, 2021
either/view ⚖️
Unaided
To: either/view subscribers
---
Good morning. Have you dreamt of having a personal robot to help you at home? Stop dreaming because your wish has come true. Welcome Astro, Amazon's home robot to your residence.
Astro is a perfect mix of Alexa and Ring, which is a home surveillance offering by Amazon. So you can talk to Astro, watch films on Astro and ask Astro to watch over your house. What's more? It has a bunch of privacy settings, which you can turn on and off whenever you want. If you are an invited shopper, Astro is all yours for $999.99. Else, you will have to wait for the official release.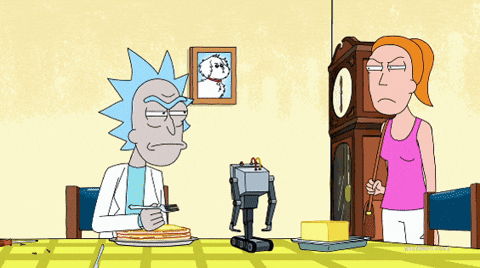 ---
📰

FEATURE STORY
Andhra Pradesh: An end to government-aided education?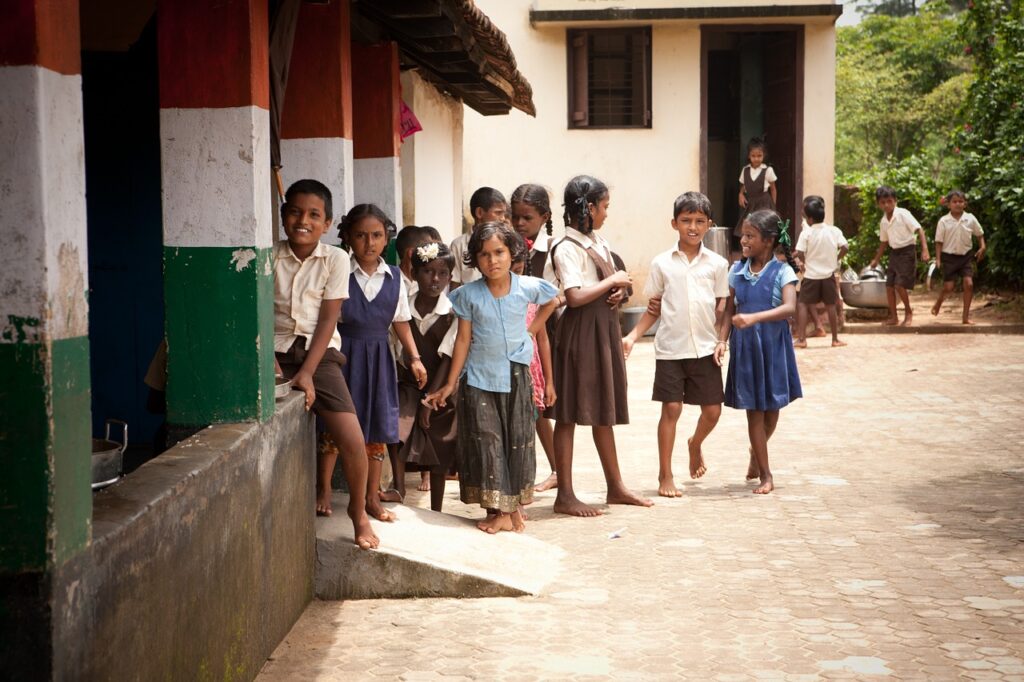 When it comes to education, India has always focused on setting new benchmarks. The main goal is to impart quality education to everyone. Now, there are government educational institutions that aim to fulfil this purpose. But it is simply not feasible for the government to run all schools and colleges. So, we have private players running educational institutions. Apart from the government and private educational institutions, we have what is called the 'government-aided' private institutions. These schools and colleges receive government benefits but are run by private management.
For quite some time now, the Andhra Pradesh government has not been satisfied with the performance of government-aided educational institutions in the state. They have been concerned that these establishments have poor student strength yet operate at high costs. Recently, they took the final call and decided to put an end to the 'government-aided' concept in the state. However, many people are dejected by the government's decision. They think it is unfair that their choice between government and aided institutions is being taken away.
Context
If we trace back in history, aided schools came about during British rule. The idea behind aided institutions is that the government provides teachers and other aids but the school grounds and infrastructure is managed by a private player. In those days, many philanthropists donated lands for educational institutions and the government had to look after the functioning of the place. Even today, many villages and towns have more government-aided educational institutions than government established institutions. That is why many people are upset that the government is out to close all government-aided institutions.
Now, as per the Andhra Pradesh Education Act, 1982, the government can take over any defunct aided institution, provided it is in public interest. They must, however, give a one month's notice to the institution. Keeping this in mind, the Andhra Pradesh government had issued a notice this August to take over willing private aided schools and colleges. While many schools expressed their willingness, a few managements reached the doors of the court. They challenged the government's decision and accused the government of trying to usurp properties in the name of better quality education.
Closure of government-aided institutions is necessary
Before coming up with this decision, the government had set up an eight-member committee to examine government-aided institutions. The report showed a gradual decline in the student enrolment rates every year. One reason for this is that these organisations are lagging behind in providing quality education to students. So, unlike before, these institutions seem to have lost their relevance in the present day.
Even if admission rates are dismissed, the state government feels the performance of the schools have dipped. Despite extending several government schemes to the aided-schools and colleges, the standard of education has not improved in these organisations. For instance, many schools were given land by the government to build better facilities but these schools did not make use of it. If the benefits are not being utilised efficiently, the state feels it is only right to put an end to such organisations.
Education minister Audimulapu Suresh called the aided educational institutions a big scam. He quipped that incompetent teachers were recruited to run the institutions. In fact, a lot of teaching staff were employed for a class as small as 20 students. This way, these institutions have been underutilizing teaching resources. All this results in wasting government money, since the purpose of building such institutions are not served.
Now, this does not mean all government-aided schools and colleges are going to be sealed off. There are different options available to these institutions. First, they can voluntarily withdraw their grant-in-aid status and return all assets to the government. Consequently, these institutions will be taken over by the government and run as government institutions. Else, the institutions can turn into private organisations and function on their own. The government has stressed that the entire process is voluntary. Hence, it is upto the institutions to decide if they want to operate as government organisations or not.
The Education minister also believes that the government-run educational institutions are at par with private institutions. Nearly 15,575 government schools were renovated under a state government scheme and the student enrolment rates have increased dramatically. However, even after spending ₹500 crore as grants to aided-institutions, they have not shown any improvement in quality. This has been the major reason for calling off the 'government-aided' accreditation.
It is wrong to close government-aided institutions
While the government justifies the necessity to bring an end to government-aided institutions, many people are against this decision. Firstly, from the legal perspective, the state government has previously issued similar memos to take over aided institutions in 2019, 2020 and March 2021. They had called for willing management to give up their grant-in-aid recognition and become government institutions. But the court had struck down all these memos. This raises suspicion from critics who think this recent order is unfair as well.
Government-aided institutions were introduced as a middle ground between government and expensive private organizations. By revoking the aid status, the government will end up limiting the options for people. Also, as per talks, it is said that the aided teachers will be transferred to government institutions. If this happens, the quality of education in aided institutions will drop down much lower. In essence, this decision by the government would do no good for the institutions.
Now let's talk about the financial situation this decision would cause. Many students enrolled in aided institutions belong to economically disadvantaged families. They had opted for government-aided education mainly because they would receive government benefits like textbooks, mid-day meals, uniforms, etc. But if the government ends this culture of aided-institutions, these students will have to pay up for their education in the same organization. This could pose financial constraints for many families who are struggling during the pandemic. Additionally, the teaching and non-teaching staff will have to worry about possible job losses.
Moreover, many students hailing from rural areas have access to aided colleges only. There are no government colleges in many of these places. Then, if the government absorbs all aided teachers to government institutions and the aided colleges turn private, it will be of great inconvenience for the students. They will be left with no other option but to pay exorbitant fees to get educated.
Lastly, many critics have pointed out that the government was not taking over only the 'willing' school managements. There have been cases where some institutions were pressured into giving up their institutions. Telugu Desam Party MLC P Ashok Babu called the government order unlawful as it threatened and suppressed the aided managements into surrendering their property and staff to the government.
---
🕵️ BEYOND ECHO CHAMBERS
For the Right:
In J&K, the Administration's Extraordinary Measures Bypass Ordinary Law
For the Left:
Was supporting AAP a historic blunder? An apology and a question to Congress
---
🏴 STATE OF THE STATES
Caravan Tour (Uttarakhand) – COVID-19 is slowing down and the tourism sector is back on its toes. After a break, states are now coming up with unique plans to strengthen tourism and enhance the travel experience for their people. Take a look at Uttarakhand's new plan. It is all set to introduce caravan tourism. The government inaugurated the first vehicle of this kind. The caravan has a LED TV, a sofa, a washroom, GPS and a small kitchen. This will let people enjoy road trips and camp at lesser-known locations with all facilities. It will also give more opportunities for self-employment where locals can purchase a caravan and earn. If all goes well, more luxury road trips will become the new identity of tourism.
Socio-Economic Survey (Kerala) – There are economically backward people in forward communities who would benefit a lot through government aid. Now, the Kerala government is conducting a socio-economic survey to identify these economically backward people from forward communities. The financial outlay allotted for the survey is ₹75.65 lakh. In total, the state has 19,000 wards. This survey intends to find at least five families from each ward of every municipality, corporation and gram panchayath. As per reports, the government plans to bring 10% reservation to people from this category, in educational institutions as well as government jobs. What do you think about this initiative?
Crime-Free (Bihar) – We all leave our homes and visit nearby places for a few days for functions or vacations. The last thing we do when we leave our house is double check if the door is locked properly. But have you heard about the village where people leave their houses unlocked for days? Yes, a village in Bihar has been 'crime-free' and police have not registered a case for several decades. People leave the doors unlocked when they move out for a few days. Around 1500 people live here. Except for a road accident case, no other complaint or case has been registered here in the past 70 years. Wow, this is a matter of pride for the village and an inspiration for the rest of us.
Guarding Undercover (Maharashtra) – We have seen how cops disguise as commoners to catch the bad guys in many films. But this happens in real life too. An officer from Ahmedabad Crime Branch took up the job of a watchman in real life to arrest a criminal, who is wanted in Gujarat, UP and Maharashtra. After finding the location of the accused, the officer became a watchman at the housing society for twenty days. Finally, with the help of local police, the criminal who had committed murder, extortion and robbery was successfully nabbed. We definitely need more such clever and thoughtful officers to keep us safe from criminals.
Young Influencers (Sikkim) – If we want to create awareness and influence people in today's internet era, who better than social media influencers to do it? The election commission has understood this. They have roped in six influencers from Sikkim to sensitise the young and new voters about their voting rights. They will be creating awareness on how to transfer electoral rolls among constituencies and on various corrections needed in the voter cards. In this new age, the medium chosen can attract several new voters and the influencers are very excited to do this. Twitter and Instagram are the main platforms in focus. So now Instagram reels and Twitter hashtags are all set to send out messages on voting.
---
🔢 KEY NUMBER
₹1.31 lakh crore – Estimated cost for the mid-day meal scheme in schools for the five year period between 2022 and 2026. The cost will be shared by both the Centre and the states – the former will provide ₹99,062 crores and the latter will contribute ₹31,733 crores.