September 30, 2021
either/view ⚖️
Digital meets health
To: either/view subscribers
---
Good morning. As we all know, electric cars are the new trend. Have you heard about the new super-luxury electric car in the market? Yes, Rolls-Royce has premiered its first-ever electric car in the market.
This luxury car may have a range of up to 500 km for a single charge. The brand has always supported e-vehicles. Now by launching its global debut of an electric car, it beats other super luxury car brands in launching the first fully electric model.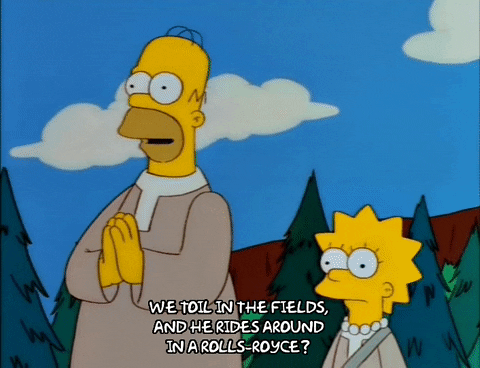 ---
📰

FEATURE STORY
Ayushman Bharat Digital Mission: Benefits and Challenges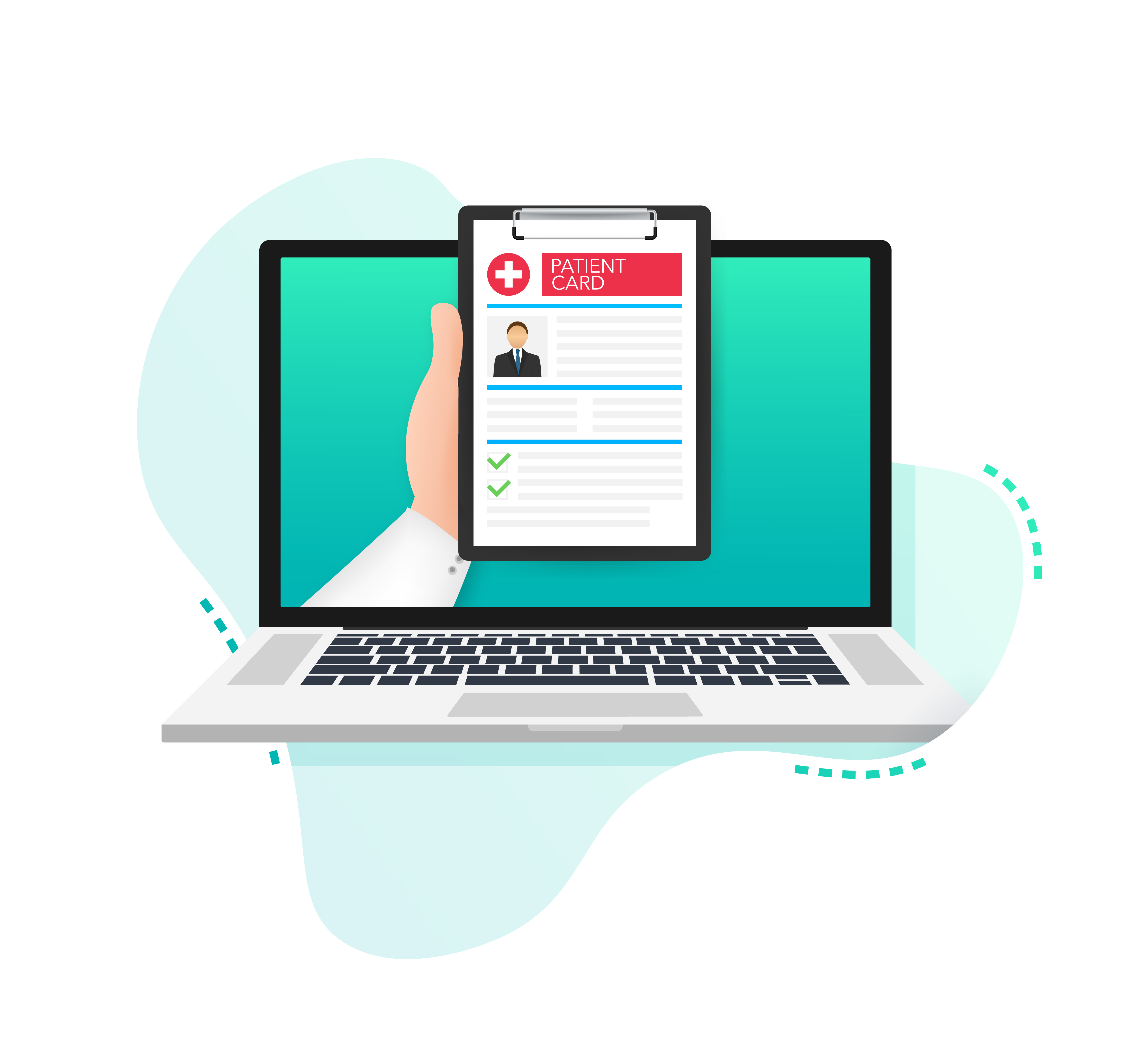 In this technological world, everything is moving to a digital space. The Indian government has been keen on shifting several measures and services online. In another such attempt, PM Narendra Modi launched the Ayushman Bharat Digital Mission (ABDM) on Monday through a video conference. So here we are to discuss the merits and challenges of the mission.
Context
For the past few years, the focus on health facilities has been on the rise. To be precise, the National Health Policy 2017 and Ayushman Bharat Pradhan Mantri Jan Arogya Yojana (AB PM-JAY) have led the way to achieve the vision of Universal Health Coverage (UHC).
Recently, the Ayushman Bharat Digital Mission (National Digital Health Mission) was launched with the aim to ease business processes for doctors, hospitals and other health care providers. ABDM was initially rolled out in six states and union territories in August 2020. Through this programme, all health care services from across the country will now be available online through a digital network of hospitals. The National Health Authority under the Ministry of Health and Family Welfare is the implementing agency.
So what exactly is this scheme? When registered, you will be given a health ID. This health ID is a unique 14-digit identification number. It will be used for your identification, authentication and to trace your health records. Records of healthcare professionals involved in both modern and traditional medicine will also be stored. There is also a separate method called the NDHM Sandbox. It is a digital architecture that helps private players be part of this mission.
During the launch, the PM was all in praise for the scheme and asserted that this mission is a potential game-changer in our health sector. Many health experts have lauded this initiative. However, critics claim that infrastructure facilities available in public healthcare facilities, especially in rural areas, will cause hurdles. They also raise concerns over privacy issues and a possible increase in workload for healthcare workers.
The benefits of the digital health mission
The digital health mission is the need of the hour and has the potential to revolutionise our entire healthcare system. We can list out several benefits of the scheme. Think of those days where you need to carry so many documents, X-rays, lab reports and other documents every time you visit the doctor. For people with chronic diseases, it becomes more difficult. But with this mission, paperless check ups will become the norm.
How? All your past records will be stored online in your unique identity number. Wherever and whenever you visit hospitals, all your data will be stored online. So the next time you visit a doctor, your health records can be accessed with a single click. There is another major outcome – most often when we discuss our issues with the doctor, we might absentmindedly leave out some information. This will affect the kind of treatment prescribed by the doctor. Digitalisation will help reduce that human error.
Our records will be stored digitally and an integrated digital health ecosystem will be created, all with our consent. So, ABDM is to healthcare what UPI is to payments. This integration of records will have twofold benefits. One, it will help us personally. We can visit any hospital that comes under this mission in any part of India and can get the necessary treatment. Two, it will help for longitudinal research works and make plans for the healthcare sector. Additionally, the system also makes things easier for you by finding doctors, labs, drug stores and specialists nearest to you.
Under this mission, Healthcare Professionals Registry (HPR) and Healthcare Facilities Registries (HFR) are introduced. Such records will provide a repository of all healthcare workers and are applicable for both modern and traditional medicine. Because of this, the quack doctor drama (i.e) the act of unqualified people claiming to have medical skills will come to an end. The extra expenses on producing the same records like X-ray or test reports to different doctors within the same period can be reduced.
This will ensure ease of doing business. Several countries have implemented the digital healthcare system. In the wake of the announcement, philanthropist Bill Gates congratulated the PM on this move and mentioned that the digital health infrastructure will help equitable and accessible health care delivery. Several health care workers welcomed this move. They believe that this mission will assist and advance the healthcare system through the process of data collection and integration.
The concerns of the digital health mission
While there are many benefits of the digital health mission, several concerns have been raised by experts. Like in most online services, privacy is a major threat. Our personal records and health-related information are very sensitive data. With no proper data protection law in place, experts are unsure about how our privacy will be ensured. Private players are allowed to be a part of the mission. There is no monitoring committee that will keep an eye on government or private players in the act of collecting, storing and processing our information.
Similar plans have been introduced in multiple countries. Let's take a look at the UK and US. In the UK, the digitalising plan did not turn out well. After some time, it was aborted in 2011 and is still regarded as one of the expensive failures in the IT field. When it comes to the US, it has resulted in the burnout of American doctors. The task of data entry has increased their workload. Going by the numbers, a study among 142 general practitioners in the Wisconsin state of the US reveals that doctors worked for a total of 11.4 hours/day on an average. Out of this, they spent 5.9 hours on the electronic health system and did clerical work and inbox management.
Another major issue dealt with by many digital services is the exclusion of certain people. This could be due to 'n' number of factors, one being digital illiteracy. Ever since the introduction of the NDHM pilot phase in 2020, experts have been sending warning signs about privatisation issues. They cite that the Ayushman Bharat project was aimed at converting the role of government from a service provider to a financier. Similarly, there is a fear that ABDM will aid in converting the government's role from a service provider to a broker. This has spurred the debate about the healthcare system and telemedicine siding with private players and data being used for commercial purposes. Some healthcare providers are worried about breaching the medical ethics of confidentiality of the information.
The last but the most important challenge is the infrastructure of the health system in India. The internet and computer facilities are very poor in most rural areas. Electronic Health Records (EHR) is the basic foundation for this mission. As per a 2018 report by the Ministry of Electronics and Information, hospitals had limited information and communications technology infrastructure. Only a few major public hospitals have computers and proper connectivity. So improvement in terms of infrastructure development is necessary.
---
🕵️ BEYOND ECHO CHAMBERS
For the Right:
By Not Recognising Hindutva Majoritarianism as a Security Threat, What Are We Protecting?
For the Left:
Big Telecom Reforms Part of Modi Govt's Long Trajectory of Structural Changes
---
🏴 STATE OF THE STATES
Winged Wonders (Haryana) – Have you ever tried catching a colourful butterfly and ended up running a lot? If yes, we assume you love butterflies. So firstly, Happy Butterfly Month! We bring to you happy news that Haryana had conducted its first butterfly survey this month and have identified an overwhelming 60 different butterfly species in the Aravalli region. While names like Indian skipper, tiny grass blue, small cupid and Indian red flash dropped in the list, it was interesting to spot common albatross, a rarely-sighted butterfly in the list. Since butterflies help in pollination, identifying the variety of butterflies will help in checking the diversity in flora. And from the looks of it, this region is definitely diverse, beautiful and aesthetic.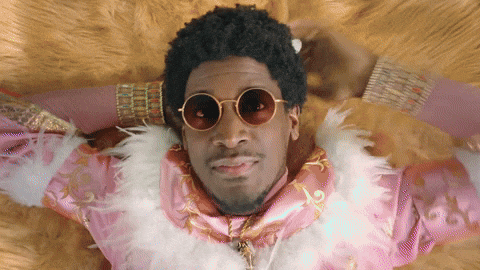 Credit Support (Arunachal Pradesh) – Yak farmers who live in the mountains of Arunachal Pradesh may soon reap more benefits.  How? The National Bank for Agriculture and Rural Development (NABARD) has approved to give credit support to the farmers. The loans will be given to anyone who is engaged in yak farming. Let it be for housing for the animal or treatment or procurement, support will be given. The aim is to promote yak husbandry and boost economic dividends for yak herders. A yak farmer is entitled to avail loan up to ₹5.65 lakh under this scheme. There are plans to put a similar scheme in Ladakh where a regional centre on yak research has been approved. This credit support scheme is expected to go a long way in boosting remunerative yak farming.
Quality Concerns (Andhra Pradesh) – There are different types of educational institutions – government, private and government-aided private institutions. But the state has taken the call to put an end to the third category of organisations. Education Minister Adimulapu Suresh opines that many of these government-aided schools and colleges benefit largely from the state benefits but do not ensure quality education. So three options were given to these establishments – voluntarily withdraw their grant-in-aid status; return all assets to the government; or turn into private institutions. The end result is that over 90% of the degree colleges have been taken over by the Andhra Pradesh government and will now function as government institutions. Well, we definitely need a standard education system but is this solution right?
Risky Rights (Bihar) – We are quite familiar with the Right to Information act. All we need to do is file an RTI application and we can seek crucial government information that is not out in the public domain. This right has been wonderfully used by many activists to get to the bottom of ugly politics. But there is a worrying trend happening in Bihar where RTI activists are being killed for seeking information. Last week, RTI activist Bipin Agarwal was killed, as he had allegedly exposed encroachment of government lands in East Champaran district. Unfortunately, this is not a singular instance. In the past 11 years, 20 RTI activists have been killed in the state. This disturbing trend could silence the spirits and voices of truth. We hope that these murder cases be investigated so that justice prevails in the state.
Heart Matters (Gujarat) – Amidst the pandemic situation, doctors are busy finding new cases of post-COVID complications. In a recent finding, Ahmedabad-based cardiologists have revealed that COVID-19 has sped up heart complications. Youngsters who have recovered from the virus are increasingly reporting cardiac issues after the second wave. This year has recorded over 20% more patients under the age of 40 years as compared to the normal rate. So doctors are quick to recommend health check-ups for those who have recovered from COVID-19. And most importantly, get vaccinated! Vaccines are safe for cardiac patients, so do not hesitate to get inoculated.
---
🔢 KEY NUMBER
113% – Surge in housing sales in the top seven cities when compared to last year. While Quarter 3 of 2020 witnessed the sale of nearly 29,520 units, almost 62,800 units were sold in Q3 of 2021. Mumbai has sold the maximum housing units with a record of 33%, which is followed by 16% in NCR.