August 27, 2022
Good morning. Every Saturday, we write about one specific right that we possess as citizens in our country. In today's edition of "Know Your Rights", we examine the rights of pedestrians in India.
---
KNOW YOUR RIGHTS – EDITION 54
Rights Of Pedestrians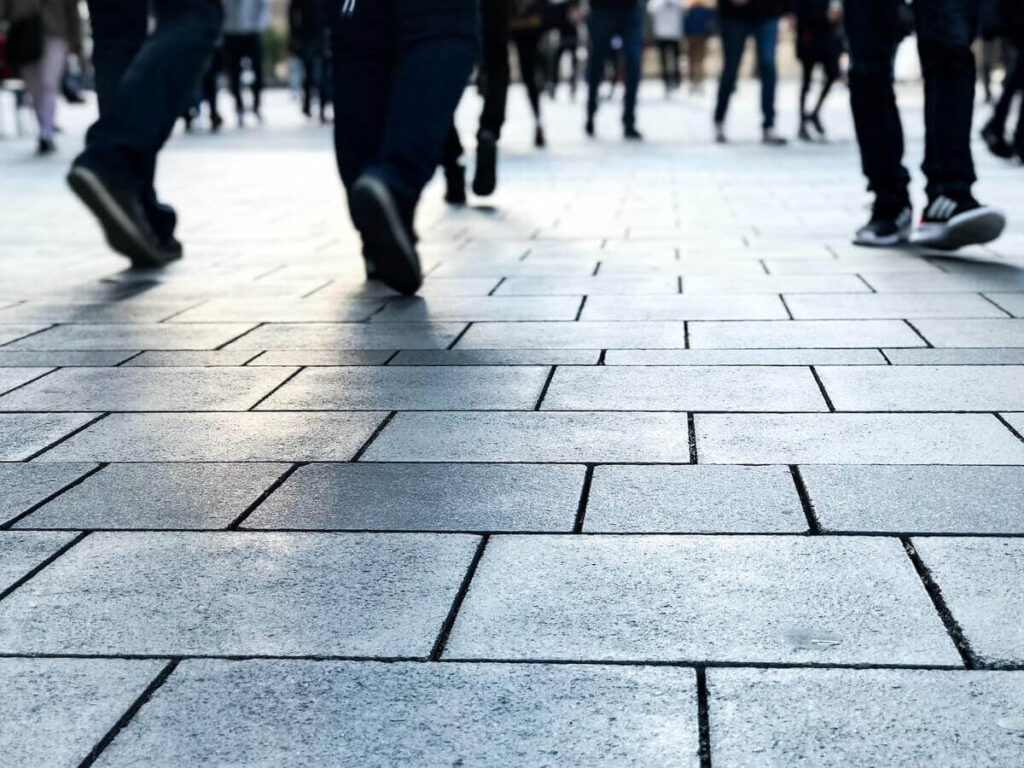 If driverless cars are in our future, then pedestrians better watch out. Or perhaps they'll be safer? It's hard to tell since there aren't any driverless cars on our roads yet. But walking on footpaths on the side of roads is certainly an experience for millions of Indians, often an unpleasant one.
Importance of footpaths
Roads are arguably the most important public spaces in cities, and pedestrians are their largest users. The humble footpath can often seem like a luxury in many Indian cities. Roads are congested, and sometimes you encounter two-wheelers thinking the footpath belongs to them. Ultimately, footpaths are a public good.
Career civil servant Sanjeev Sabhlok, in his column asked why there isn't much discussion about footpaths in the Indian media. He argues that media catering to the rich, who don't necessarily need or use them, is one reason. He presents his vision of what a good footpath looks like – six inches of elevation from the road's surface, quite wide with a flawless walking surface.
As with any public space, building a good footpath needs multiple government departments and agencies to work together. Concerning smart cities, officials need to understand that the key to urban mobility is moving people, not vehicles. Take Chennai, for example. Under the smart cities mission, one of its tenets was dedicated footpaths. In 2019, the pedestrian plaza at Pondy bazaar was opened. It cost ₹39.8 crores.
Indian cities can go further. Less than 30% of urban roads in India have accessible footpaths. They need to have dedicated walking spaces. One of the fundamental requirements of a smart transport system is footpaths. JV Yakhmi, a Fellow at the National Academy of Sciences wrote about the experience of being a senior citizen living in a metropolis and the importance of having good footpaths.
Legislations
A 2008 survey by the Central Road Research Institute showed that 9 out of 10 pedestrians felt unsafe while crossing roads. Data from the Union Ministry of Road Transport and Highways showed pedestrian deaths increased from almost 14,000 in 2015 to more than 23,000 in 2020. The number of deaths due to road accidents has increased by nearly 15%.
The issue of pedestrian rights hasn't exactly been one that has garnered all the headlines. Fundamentally, the concern is safety. Most of the footpaths aren't as they should be, and given the number of motorists on the roads, the onus should be on the driver and not the pedestrian. However, Indian roads are basically a constant cacophony of horns, so it's a tough spot.
There is some legislation concerning pedestrians, though it's not exact. First is the Rules of the Road Regulations, 1989. This has some basic rules for motorists – slow down when approaching a pedestrian or zebra crossing, don't drive on footpaths or the cycle lane, and don't park near or on a footpath, to name a few. The last one is similar to Section 138 of the 1988 Motor Vehicles Act, which empowers the state government to enforce rules by not allowing motor vehicles on footpaths and pavements.
The courts have had their say on the matter, and thankfully, they've been cognisant of the rights of pedestrians. They have consistently called for encroachment-free footpaths and streets and their maintenance. In 2014, the Supreme Court asked the Centre and states what they were doing about encroachments on pavements and footpaths. Last year, the Kerala High court stated footpaths aren't for holding campaigns and demonstrations by political parties.
Right to Walk?
Walking on the footpath is an everyday thing for millions of Indians. A study by the Wilbur Smith Associates showed that 28% of the population was estimated to be a walking population. While the above-mentioned legislation ensures the safety of pedestrians, there isn't anything concerning the Right to Walk. There's only a small mention in the Rules of Road Regulation.
The constitution guarantees every Indian a right to move freely throughout the country. That right is rarely taken seriously, with pedestrian infrastructure taking a back seat. The WHO designated 2011-2020 as the Decade of Action for Road Safety. Its goal was to save 5 million lives worldwide.
The right to walk may seem obvious to many, but that hasn't resulted in much on the ground. The obvious part is probably why many people have resigned themselves to poor infrastructure for footpaths and pavements. D Dhanuraj from the Centre for Public Policy Research wrote about why the right to walk should be recognised as a fundamental right. He says urban infrastructure in India isn't augmenting this right due to poor urban planning.
People who are unhappy about a service or product vote with their wallets. Ultimately, it's about holding the local administration and officials accountable. Having accessible footpaths and pavements shouldn't be a luxury. For millions who don't have a private vehicle and have to use a combination of public transportation and walking to get to work, it becomes a daily socio-economic issue. For officials and local politicians, citizens must make them walk the talk.