August 13, 2022
Good morning. Every Saturday, we write about one specific right that we possess as citizens in our country. In today's edition of "Know Your Rights", we examine the rights of whistleblowers in India.
---
KNOW YOUR RIGHTS – EDITION 52
Rights Of Whistleblowers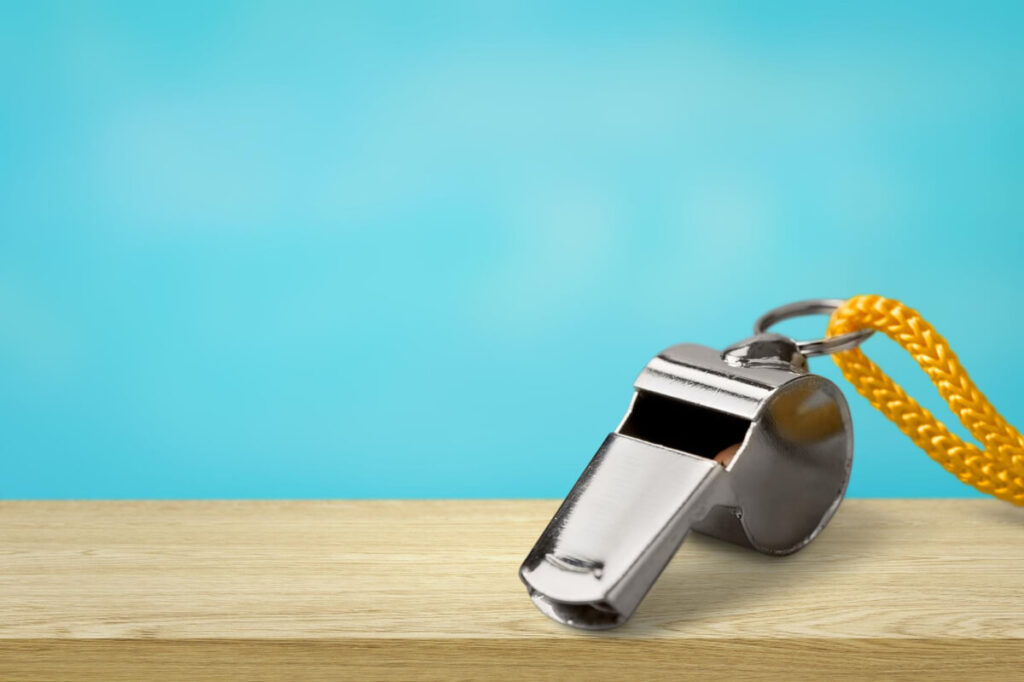 For any democracy to function effectively, there needs to be accountability. There are various oversight departments and commissions which cover policy, governance, and business. There are the media that ensure the tough questions get asked of public officials. Whether they do their job well in an increasingly partisan and polarised environment is a discussion for another time.
Then comes those within the halls of power and in the rooms where decisions are made. They see what's going on, who said what to whom, and how decisions are taken. And when they see something wrong, they make sure the public knows about it, risking their careers and sometimes even their lives. They blow the whistle. Fuad Alakbarov, human rights activist and political commentator, said every country needs whistleblowers, calling them crucial to a healthy society.
In India, there has been a history of whistleblowers. One of the most famous was Satyendra Dubey. As an Engineering Services officer, he exposed irregularities in national highway contracts. For his courageous act, he was murdered in 2003. There was an uproar following his death. The CBI registered a case in connection with his death.
There were other instances like IOC officer Shanmughan Manjunath, who was murdered for sealing a petrol pump that sold adulterated fuel. In May 2012, SP Mahantesh, a whistleblower on controversial land allotment by societies, was murdered. As these incidents were being reported, activists called for better protection of whistleblowers.
Following Dubey's murder, the Supreme Court favoured Solicitor-General Kirit N Raval's suggestion to enact guidelines for the Central Vigilance Commission to protect whistleblowers like Dubey. In 2011, the apex court said it didn't have the powers to frame laws but allowed petitioners to approach high courts for the protection of whistleblowers.
Legislation and Rules
In 2010, the government introduced the Public Interest Disclosure and Protection to Persons Making the Disclosure Bill in the Lok Sabha. In 2011, a parliamentary panel recommended ministers, the judiciary, defence, and intelligence forces be brought under the law. The whistleblower's bill, as it was called, included a mechanism to receive corruption complaints, fast-tracking these cases, and build safeguards for whistleblowers.
While the bill was passed by the Lok Sabha in 2011 and the Rajya Sabha in 2014, the road hasn't been smooth since. Certain amendments concerning safeguards against certain disclosures of national security weren't included. Next came the Whistle Blowers Protection (Amendment) Bill, 2015. While it passed in the Lok Sabha, it failed in the Rajya Sabha. From then on, the government has claimed that the existing law is adequate for all citizens, including Right To Information (RTI) activists.
India Inc makes a lot of money for themselves and the Indian economy. While there are regulators and overseers like SEBI and the RBI, whistleblowers play an important role. In fact, there was an increase in whistleblower complaints. In 2018, there were more than 3,500 in about a third of the 50 companies on the National Stock Exchange.
The Companies Act, 2013, and SEBI, through the revised clause 49 of the Listing Agreement, made it mandatory for some companies to have mechanisms to receive complaints of grievances or issues raised by Directors or employees.
India doesn't have the best track record when dealing with insider trading. To improve this, a few years back SEBI introduced a tipping mechanism. The regulator will award ₹1 crore for information and successful action against insider traders.
It also created a "cooperate and confidentiality" mechanism. If a person is guilty of violating securities law and is willing to assist in the larger investigation, they'll be exempt from any penal action and their identity will remain confidential.
In 2003, recognising the crucial role that whistleblowers play, the United Nations adopted the Convention Against Corruption. It was signed by 140 countries, formally ratified, accepted, and approved by 137, including the United States. In 2011, India ratified the Convention. It became the fourth South Asian country to do so after Afghanistan, Pakistan, and Sri Lanka.
At least 59 countries have protections against whistleblowers. In Japan and South Korea, whistleblower laws protect private and government employees. In some countries, only government employees qualify as public sector whistleblowers. In Norway and Portugal, many individuals, including former employees, contractors, or suppliers are included. A 2014 OECD study showed that countries like the USA, Canada, New Zealand, Japan, and Australia, to name a few, had the most comprehensive whistleblower laws.
Whistleblower Protection Act
In simple terms, the Act helps set up a mechanism to receive complaints on disclosures of any allegations of corruption or wilful misuse of power. It also helps in inquiries into the allegations and provides safeguards against the person who has spoken out. According to the Act, it's the government's responsibility to ensure whistleblowers are shielded against victimisation and threats to reveal their identities.
While the Act is seen as a good start, it has come under criticism for basically being the bare minimum and not necessarily an effective piece of legislation that protects whistleblowers. The Act doesn't clarify or outline standards that define victimisation. Hence, whistleblowers still aren't adequately protected. In most cases, they prefer to remain anonymous.
Dr Raja Muzaffar Bhat, Founder & Chairman of the Jammu & Kashmir RTI Movement, questioned the government's silence on the whistleblower's law. It cited a Jammu-based newspaper's report on whistleblowers in J&K and them getting legal protection under the Central Law which became applicable in J&K from October 2019 onwards. However, it hasn't been applied yet.
Jayant Saran from Deloitte India shared his insights on whistleblower protection. He pointed out that while many private companies allow anonymous complaints and have safeguards to keep the whistleblower's identity a secret, the law doesn't go far enough. One of the measures that some have suggested is the Act should work in concert with the RTI Act to establish guidelines on the basis of which a request can be granted or denied. The RTI Act, which isn't perfect and has faced its fair share of criticism, is an essential tool in ensuring transparency.
India will soon mark 75 years of independence, and the government has launched the Azadi Ka Amrit Mahotsav (AKAM) initiative to mark the occasion. Overall, it's a collection of goals and themes to strengthen the country and democracy in the run-up to 2047, to mark 100 years of independence. Part of this involves a focus on good governance. The contemporary Indian political, societal, and business landscape needs whistleblowers to strengthen democracy. Every patriotic citizen should feel the need to protect whistleblowers and recognise their importance.