March 25, 2021
either/view ⚖️
Power up
To: either/view subscribers
---
Good morning. This season's Indian Premier League (IPL) cricket tournament is just a couple of weeks away. And in preparation for that, the Chennai Super Kings (CSK) team unveiled its new redesigned jersey. CSK's jersey redesign is its first since IPL began in 2008. The new design features a camouflage look on the shoulders. The team stated that it was done as a tribute to the Indian armed forces. The jersey also features 3 stars on top of its logo, possibly representing the 3 IPL championships won by CSK in 2010, 2011 and 2018.
---
📰

FEATURE STORY
Row over Bihar Special Armed Police Bill, 2021
The State Assembly passed the Bihar Special Armed Police Bill, 2021, amidst protests by the opposition parties in Bihar on Tuesday. The Bill allows the police to search and arrest without a warrant. The opposition parties have called the bill 'draconian'.
Context
The Bihar Special Armed Police (BSAP) Bill, 2021 seeks to convert the existing Bihar Military Police to a Special Armed Police. The mandate of this special force is to maintain public order, ensure better protection, combat extremism, and provide security to notified establishments along the lines of Central Industrial Special Force (CISF).
Some key provisions in the Bill are mentioned below:
Any BSAP officer will have the right to arrest any person who tries to cause harm in the specified establishment without any order from a Magistrate or without a warrant.
The BSAP officer will have the authority to arrest anyone purely based on suspicion.
Any person who the BSAP officer believes has committed an offence can be searched without a warrant.
If the BSAP officer commits an offence, no court will be able to take cognizance unless sanctioned by an authorised government officer.
Any act done by the BSAP officer will be protected by law if it was done in pursuance of an order of a competent authority.
When Nitish Kumar led JD(U)-BJP government in Bihar tried to pass the Bill on Tuesday, RJD-led opposition party MLAs protested in the Assembly. A group of MLAs tried to stop Speaker Vijay Kumar Sinha from sitting in his chair and later blocked him from getting out of his chamber. When the marshals in the House could not control the opposition MLAs, the police were called in by the officials. The police eventually evicted the protesting MLAs by dragging them from the House. A few videos on social media showed some of the members being hit by the police while being dragged outside the House.
Eventually, the Bill was passed in the House late Tuesday evening, after the Opposition staged a walkout.
Government's stand:
According to Hindustan Times, the preamble of the Bill states that Bihar being a rapidly developing state, "requires an armed police force with multi-domain expertise to meet requirements of industrial security, security of vital installations, airports, metro rail, etc. in larger interest of the State. Keeping in view the role of Bihar Military Police and its distinct organizational structure, it is necessary that its separate identity should continue to be maintained as a Special Armed Police to achieve the above objectives. Therefore, it is expedient to make provision for the constitution, organized development and better regulation of a multi-domain Special Armed Police Force."
Chief Minister Nitish Kumar, while speaking in the House, said that the Bill will not harm the people of the state, but is intended to provide protection to them. He noted that the Bill's provisions will ensure that stringent action will be taken if any BSAP officer violates the rules. The CM also assured that BSAP officers will not be performing any other duty apart from providing security to industrial units as well as airport, metro rail and tourist places.
Opposition's statement:
The below joint statement was released by the opposition parties in Bihar:
"The Bharatiya Janta Party – Janta Dal (United) Government in Bihar has pushed through the draconian Bihar Special Armed Police Bill, 2021 that confers unbridled powers upon Bihar Military Police to conduct raids and arrests without warrants. This is an unconstitutional bill that effectively transforms the police force into an armed militia to harass, suppress and crack down on academics, activists, journalists, the political opposition and all those who dare to speak truth to power. It is an insidious conspiracy to enforce a Police Raj in Bihar and portends what the BJP intends to do throughout India employing the sheer tyranny of power.
Given this bill blatantly violates the rule of law and undermines human rights, opposition Members of the Legislative Assembly (MLAs) from the Rashtriya Janta Dal, the Indian National Congress and other progressive parties raised their voices unitedly against this 'black bill' on the floor of the House. Rather than addressing their legitimate pro-people concerns, these MLAs were ruthlessly beaten and forcefully ejected from the assembly.
In doing this, the BJP and JD-U have not only sought to throttle the voices of peoples' representatives, but also assaulted constitutional principles. We unequivocally condemn this unprecedented attack on India's democracy, and urge every Indian to stand by democratic principles. Jai Hind."
---
🕵️ BEYOND ECHO CHAMBERS
For the Right:
For the Left:
---
🗳️ ELECTION WATCH
Assam
(126 constituencies – 3-phase polls)
A total of 946 candidates in the state will be contesting in the upcoming elections. 264 candidates will be contesting for 47 constituencies in the first phase. 345 candidates will be contesting for 39 constituencies in the second phase. 337 candidates will be contesting for 40 constituencies in the third phase. Out of 2,33,74,087 electors, 1,18,23,286 are males, 1,15,50,403 are females and 398 are transgenders.
Kerala
(140 constituencies – 1-phase poll)
BJP released its manifesto for the upcoming elections yesterday. Some key promises include one assured job per family, free land titles and five acres land for agricultural purposes to Scheduled Caste and Scheduled Tribe communities, six free gas cylinders to people living below poverty line, legislation to end 'love jihad' and free laptops for high school students.
Tamil Nadu
(234 constituencies – 1-phase poll)
The Election Commissioner (EC) directed the state government to shift Coimbatore Collector and District Election Officer K Rajamani as well as Police Commissioner Sumit Saran to 'non-election' posts. This move was necessitated based on certain inputs received by the EC. Their replacements are S Nagarajan and S Davidson Devasirvatham who will be the Coimbatore Collector and Commissioner of Police, respectively. A lot of focus is on Coimbatore during this election as many profile candidates are contesting from the city, including actor and Makkal Needhi Maiam chief Kamal Haasan and BJP's Vanathi Srinivasan.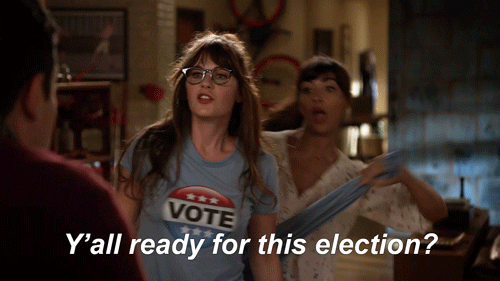 West Bengal
(294 constituencies – 8-phase polls)
Narendra Prasad Pandey, an IAS officer from Uttar Pradesh cadre who was deployed as an Observer in the West Bengal assembly polls, has been suspended by the Election Commission for "his misconduct with district officials, misuse of official position and indulging in behaviour unbecoming of an Observer appointed by the Commission."
---
🏴 STATE OF THE STATES
Upper Hand (Delhi) – Rajya Sabha passed the Government of National Capital Territory of Delhi (Amendment) Bill, 2021 yesterday. The bill makes it mandatory for the Delhi government to seek the opinion of the Lieutenant General before taking any executive action. The bill was passed despite opposition from the ruling Aam Aadmi Party, who called it a 'sad day for democracy'.
Shameful Scrutiny (Uttar Pradesh) – Two nuns from Kerala and two postulants (training to be nuns) from Odisha were briefly detained in Jhansi district, after they were forced to get off a train by members of Akhil Bharatiya Vidyarthi Parishad (ABVP) who raised suspicion on them of engaging in religious conversion. They were allowed to proceed after an enquiry revealed that there was no religions conversion involved. Kerala Chief Minister Pinarayi Vijayan had written a letter to Union Home Minister Amit Shah condemning the incident and asking him to act against the culprits. Amit Shah said that strict action will be taken against them.
Visual Treat (Jammu and Kashmir) – Indira Gandhi Memorial Tulip Garden will be thrown open to the public today, as new tourism season begins. Spread over 74 acres, it is the largest tulip garden in Asia. The garden, which was opened in 2007, overlooks the famous Dal lake in Srinagar.
---
🔢 KEY NUMBER
7890 – Number of Indian prisoners in foreign jails as on February 28, 2021. The number includes under trials as well.