February 10, 2022
Good morning. In today's either/view, we look at why caste has become an issue in universities in the USA. We also look at how a new development plan for Shimla calls for four satellite townships, among other news.
---
📰

FEATURE STORY
Row over caste in US university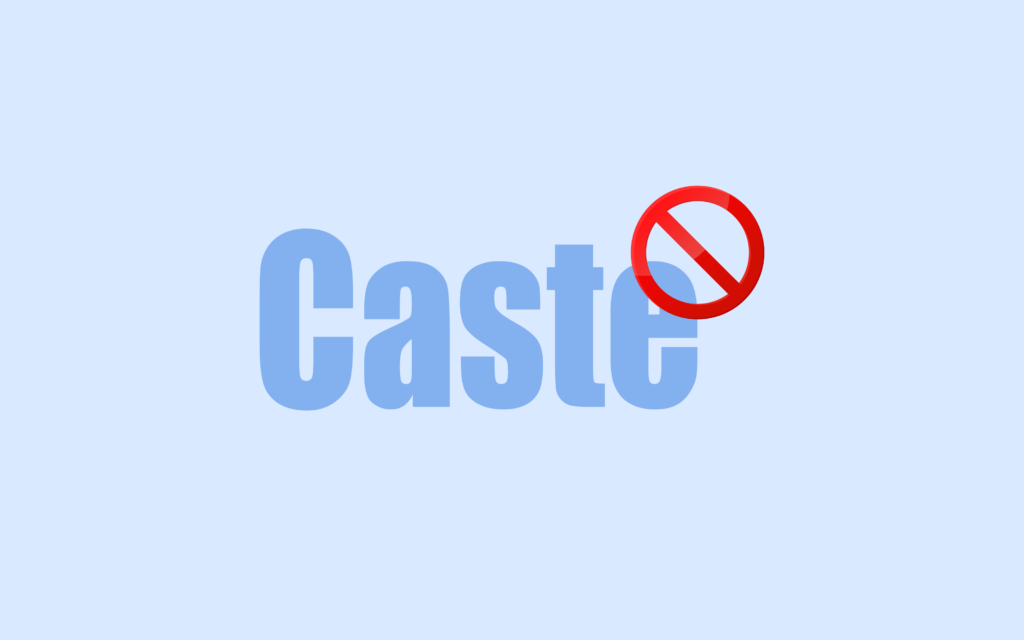 When we talk about traditions, India can consider itself a flagbearer. Given the country's rich diversity in various shapes and forms, traditions are aplenty. Some hold them close as it encompasses identity, history, and religion. For others, some traditions need to be relics of the past. It's easier said than done.
There's one tradition that's been the point of contention for a long time, 3000 years in fact – caste. There have been plenty of words spoken and written about caste. Blood has been shed in the name of caste. One recent controversy on caste came to the fore, not in India, but in the United States. The California State University board of trustees voted to include caste as a protected category. The decision unsurprisingly has evoked mixed reactions.
Context
The centuries-old system of placing people into divinely preordained hierarchical categories has been the topic of much debate and discussion for a very long time. Some consider caste to be the world's oldest form of social discrimination. For millions, it dictates their everyday lives; ranging from where they live, eat, and work to the type of occupation they can enrol in, the quality of education, and the healthcare afforded.
Despite social obstacles that continue today, India has seen some who have broken caste barriers. BR Ambedkar, a Dalit, authored the Indian constitution. KR Narayanan became the country's first Dalit President. Speaking of the constitution, it categorically bans discrimination based on caste. For a level playing field, quotas came into the picture for education and employment.
Worldwide, minority groups have been subject to discrimination, violence, and laws that have sought to undermine them. In India, crimes against Dalits and tribals increased during the first year of the pandemic. According to the National Crime Records Bureau, 2020 saw a 9.4% increase in crimes against scheduled caste persons. 
The education sector is one where casteism is prevalent. According to some, this might be an understatement, it's been institutionalised in the Indian higher education system. A study titled "The Steady Drumbeat of Institutional Casteism", from the Forum Against Oppression of Women, Forum for Medical Ethics Society, Medico Friend Circle, and the Peoples' Union of Civil Liberties, Maharashtra, spoke to this issue. It states how casteism exists both explicitly through slurs and gestures, but also through opposition and lobbying against constitutionally-mandated reservations.
Abroad, some have taken notice of caste and decided to take action. Last month, the California State University System announced they will include caste in the protected category as part of its systemwide anti-discrimination policy. This is no small matter considering the size of its state university system – more than 23 campuses, 8 off-campus centres, more than 4.8 lakh students, and more than 55,000 staff and faculty. On the topic of caste discrimination for Indians, there's an obvious parallel to racism in the US. Journalist and author Isabel Wilkerson wrote on the intersection of white supremacy and caste.
A necessary step
The chancellor of California State University, Joseph I Castro, said California State University aspired to uphold the values of inclusivity given the diversity of its students and faculty. He also said it's a victory for those who campaigned against caste discrimination. One person who deserves some credit is Prem Pariyar, an alum of Cal State East Bay. He first started advocating for caste protection in the department of social work, where he was a student. He decided to act and organise students, having faced discrimination on and off-campus.
Pariyar's experience wasn't an exception. In 2016, a US-based non-profit called Equality Labs conducted a survey on casteism. In talking to 1,500 South Asians in the US, they found 1 in 3 Dalit students experienced discrimination, and 2 out of 3 faced workplace discrimination. In light of the recent news, its Executive Director, Thenmozhi Soundararajan, said the move by Cal State was historic, and the movement for caste equity is growing in the US.       
Cal State isn't the first to include caste protections. In September, the University of California, Davis added caste to its non-discrimination policy. In December, Harvard University became the first Ivy League school to add caste as a protected category for all graduate and undergraduate student workers. It's a clear sign that universities recognise the importance of caste and its detrimental role in acting as an institutional, economic and societal barrier.
While the focus here is on education, the employment sector in the US has its fair share of caste issues. In 2020, California regulators sued Cisco Systems accusing the company of discriminating against an Indian American employee harassed by two managers because he was from a lower caste. Last April, the worker's union at Alphabet, the parent company of Google, acknowledged caste discrimination in the tech industry. In light of recent developments, here is one BR Ambedkar quote – "If Hindus migrate to other regions on earth, Caste would become a world problem".
Targeting Hindus
While many have celebrated Cal State's move, some didn't like it. While more than 500 faculty members supported adding caste to the system's collective bargaining agreement, at least 80 members opposed it. In a letter to the board of trustees, they outlined their concerns. They say the move will single out Hindu faculty of South Asian and Indian descent for further discrimination. 
They also had questions, which they allege weren't answered. Among them were whether existing policies against discrimination already covering national origin, race, and ethnicity wasn't sufficient and how many cases of alleged caste-based discrimination were filed in the Cal State System. They also cite a 2020 study from the Carnegie Endowment with the University of Pennsylvania and Johns Hopkins, titled "Social Realities of Indian Americans: Results From the 2020 Indian American Attitudes Survey". It states the work done by Equality Labs is unscientific and biased while acknowledging Indians face discrimination.
One professor said the move would put Hindus in a targeted category. Talking about caste, one ignores that it is "facially neutral" since it only exists within South Asian countries. Other non-discrimination protections have a broader reach, while caste applies to one group. 
Echoing similar sentiments is the Hindu American Foundation (HAF), which wrote to the faculty last month after they were approached by some faculty members. They said legal options were on the table. They say any assertion that caste is a strict Hindu social and religious hierarchy is an inaccurate definition and would lead to Hindus being targeted. They say Cal State's move will create divisions where none exists.
What's your opinion on this?
(Only subscribers can participate in polls)
a) California State University's move to include caste in their protected category is the right move.
b) California State University's move to include caste in their protected category is the wrong move.
---
🕵️ BEYOND ECHO CHAMBERS
For the Right:
Is the hijab patriarchal? Why this is the wrong debate to be having now
For the Left:
Why courts must stay out of the marital rape debate
---
🏴 STATE OF THE STATES
Our new primate (Arunachal Pradesh) – In an unexpected discovery, scientists have confirmed the presence of the White-Cheeked Macaque in central Arunachal Pradesh. Prior to this, the primate was only seen once in India, back in 2015. But a single photograph wasn't enough to establish its existence in Arunachal Pradesh. Now, researchers have gathered several pieces of evidence that prove that White-Cheeked Macaques are a part of Indian fauna.
Why it matters: This marks the existence of a new mammal in India. Discovered in 2015, the primate was clocked in the Modog region of southeastern Tibet. Its presence in India has been a major topic of debate among zoologists since the picture in 2015 surfaced. Due to how rare the animal is, its exact conservation status hasn't been determined yet. But, like most other primates in the area, it is likely to be threatened by poaching, deforestation, etc.
Shimla's development plans (Himachal Pradesh) – On 8 February, the Town and Country Planning (TCP) Department notified the Shimla Development Plan (SDP). They are currently inviting added suggestions and objections before the plan gets finalised. The most significant proposal has been the plans of creating 4 satellite townships to decongest its capital. It also tries to improve connectivity by providing non-motorised transport.
Why it matters: After 40 years, Shimla is finally getting a development plan. While this is a historic moment, the SDP is looking to allow construction in 17 green belts as long as it doesn't lead to deforestation. The National Green Tribunal has completely banned construction on green belts since 2000. It also aims at increasing the accepted limit of 2 and a half storeys in non-core areas to 3 and a half.
Teetotaller's census (Bihar) – Considering that Bihar has been a dry state since 2016, CM Nitish Kumar has told officials to conduct a census of those that have stopped drinking alcohol entirely. According to him, the last survey reported that 1.64 crore people had stopped consuming liquor. Even after severe backlash about the state's prohibition law, their CM seems adamant about its general benefits.
Why it matters: According to the National Family Health Survey (NFHS-5) 2019-20, 15.5% of men in Bihar drink liquor. This is more than in Maharashtra (13.9%), where there is no such prohibition law. The deaths caused due to hooch, however, have been skyrocketing in the state. As of November 2021, Bihar recorded 95 deaths caused by the consumption of spurious liquor.
New policy, new jobs (Gujarat) – On Tuesday, CM Bhupendra Patel announced the new "IT/ITES Policy 2022-27". This is supposed to offer both operational and financial support to Information Technology (IT) firms that make investments in Gujarat. This new policy also promises to create 1 lakh direct jobs in the state. According to the CM, this policy will make Gujarat one of the 5 top-performing Indian states in the IT sector.
Why it matters: As of now, IT exports cover around 1% of the total exports from Gujarat. This is despite the previous 2016-21 policy that set up goals to create 10 lakh jobs and increase IT exports to ₹13,000 crores. This new policy puts up more reasonable goals, especially keeping in mind the GIFT City in Gandhinagar.
Media One plea dismissed (Kerala) – The High Court dismissed the writ petition filed by Madhyamam Broadcasting Limited, the owner of Media One, on Tuesday. The petition was filed to challenge the Union Ministry of Information and Broadcasting (I&B Ministry) order to revoke the channel's broadcasting licence. According to the court, inputs provided by intelligence agencies against Media One were too serious to disregard.
Why it matters: According to the petition filed, the order revoking Media One's licence went against its fundamental right. The channel was granted permission to uplink and delink programmes in 2011. Back then, they had gotten the security clearance to do so. As mentioned in the petition, there was no mention of the renewal of security clearance when the licence gets renewed. The I&B Ministry revoked their broadcast licence because of them lacking security clearance.
---
🔢 KEY NUMBER
4,844 – Over the last 5 years, 4,844 foreigners have been granted Indian citizenship under the Citizenship Act, 1955. As per the Union Minister of State for Home, 1,773 foreigners were given citizenship in 2021 itself.