March 17, 2021
either/view ⚖️
Religion and Controversy
To: either/view subscribers
---
Good afternoon. Zoho, a global SaaS company headquartered in Chennai, is celebrating its silver jubilee today. The firm has successfully completed 25 years since its incorporation in 1996. It makes software in India, for consumers across the globe.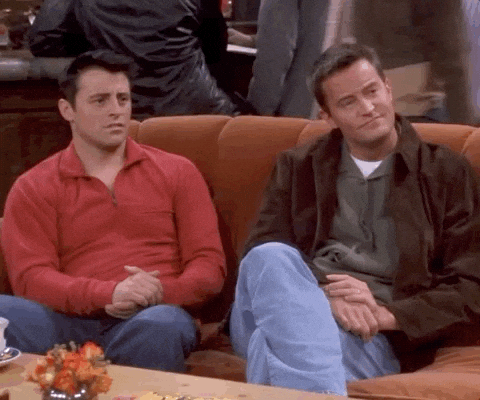 Feature Story

📰
Row over petition in Supreme Court concerning Quran verses
Waseem Rizvi, the former chairman of the UP Shia Central Waqf board, has landed in a controversy for petitioning the Supreme Court of India alleging that 26 verses in Quran 'promote violence' and hence they need to be removed from the holy book.
Context
Waseem Rizvi is a controversial figure. Although a Muslim, he is seen by many as anti-Muslim for his views. In 2017, while the Babri Masjid demolition case was still ongoing, he had suggested that the Ram temple should be built in Ayodhya while a mosque could be built in Lucknow, which was against the wishes of Muslims. He had also called for the abolition of Madrassas and asked for a high-level committee to reclaim land on which Mosques were constructed on top of ancient temples.
His current plea in the Supreme Court, which he filed on March 11, 2021, led to severe condemnation from the Muslim community. He has even received death threats from some quarters. The National Commission for Minorities (NCM) under the Ministry of Minority Affairs has sent a notice to him asking him to apologize for hurting the sentiments of the Muslim community.
Rizvi's plea:
The key points made by Waseem Rizvi in the Public Interest Litigation filed in the Supreme Court is as follows:
26 verses in Quran 'promote violence'.
The verses were added during later revisions.
The verses should be removed from the Quran.
In a video that he had released from hiding, he said that these verses were being taught by Muslim scholars to young children and turn them into terrorists. He also said that these verses were the reason for the rise of Islamic terrorism across the world. Noting that even his family has turned against him, he said he will fight till the end until the issue is resolved.
NCM's notice:
The National Commission for Minorities has sent a notice to Waseem Rizvi asking him to withdraw his statements and offer an unconditional apology. The notice mentions that Rizvi's remarks were "highly provocative, objectionable and malicious, prejudicial to maintenance of peace and harmony, with intent to outrage the religious feelings of a particular community and to insult the particular religion".
Further, the statement read, "The NCM directs you to withdraw your comments and tender an unconditional apology within 21 days, failing which the Commission will be constrained to hold a hearing under Section 9 of the National Commission for Minorities Act, 1992 and direct appropriate authorities to take legal action as deemed fit."
---
Beyond Echo Chambers

🕵️
For the Right:
For the Left:
---
Election Watch

🗳️
Assam
(126 constituencies – 3-phase polls)
Based on a complaint by activist Saket Gokhale, the Election Commission has stated that Assam DGP has entrusted the case related to the doctored video of All India United Democratic Front founder Maulana Badruddin Ajmal to the state's Criminal Investigation Department (CID). The CID has been instructed to use video forensics among other tools to investigate the case. The AIUDF is in an alliance with Congress party for the upcoming polls in Assam. The doctored video, which went viral on social media, purportedly showed the Maulana as saying that if the Congress-AIUDF coalition comes to power, then Assam will be made into an Islamic state. But he had not said any such thing anywhere.
Kerala
(140 constituencies – 1-phase poll)
Days after quitting from the Congress party citing issues in candidate selection due to the prevalence of two factions within the party, veteran politician PC Chacko has joined the Nationalist Congress Party (NCP) led by Sharad Pawar. NCP is a part of the CPI(M)-led Left Democratic Front (LDF) alliance in Kerala. PC Chacko will be campaigning for LDF over the next few days.
Tamil Nadu
(234 constituencies – 1-phase poll)
Actor and Makkal Needhi Maiam President Kamal Haasan has declared that he has over 45 crores of movable assets, 131 crores of immovable assets, and around 45 crores in liabilities. This makes him the richest poll candidate in Tamil Nadu elections this time.
West Bengal
(294 constituencies – 8-phase polls)
West Bengal BJP workers have been protesting over the past couple of days over the allocation of seats to new members for the third and fourth phase of elections. Several BJP workers have taken to the street alleging that long-time BJP loyalists have been ignored for this election. One such protest turned violent in BJP's party office at Hastings, where one policeman was injured, and six BJP supporters were arrested.
---
State of the States

🏴
Don't you dare (Gujarat) – Congress MLA, Vimal Chudasama, was evicted from the Gujarat Legislative Assembly on Monday for wearing a t-shirt. Speaker Rajendra Trivedi gave the eviction orders and asked Vimal to maintain decorum and refrain from wearing a t-shirt while entering the House. The Speaker had reprimanded Vimal a week back for wearing a t-shirt and had asked him to take care next time. But Vimal wore a t-shirt again on Monday, which led to his eviction. It is to be noted that there is no formal rule for dress code, however, men usually wear a shirt of kurta to maintain decorum in the House.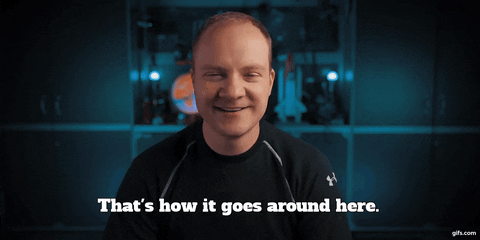 Stay in (Madhya Pradesh) – Due to an increase in COVID-19 cases, the state government has announced a night curfew starting today in Indore and Bhopal, the two largest cities in Madhya Pradesh. The curfew will be in effect from 10pm to 6am. The government has also ordered markets in 8 cities to shut by 10pm. These cities include Jabalpur, Gwalior, Ujjain, Ratlam, Burhanpur, Chhindwara, Betul and Khargone. However, no night curfew will be imposed in these cities.
Exotic & Endangered (Assam) – Forest officials have rescued three endangered wildlife species, suspected to have been smuggled into the state from the Amazon rainforest in Brazil through the porous border of Myanmar. The animals include one pair of Macao, four Silvery Marmosets and one pair of Golden-headed Tamarin. Transportation and possession of exotic or rare animals is an offence under the Protection of Wildlife Act, 1972.
---
Key Number

🔢
14.62 crore – Number of livestock, including pigs, that have been ear-tagged with 12-digit unique ID numbers in the country till date. The registration data is uploaded on Information Network Animal Productivity and Health (INAPH) platform, which is a central database. The process of registration is done under the National Animal Disease Control Programme for Foot and Mouth Disease and Brucellosis (NADCP).