March 18, 2021
either/view ⚖️
Who's a professor?
To: either/view subscribers
---
Good afternoon. If you are a frequent traveler by road, then there is some good news for you. Union Minister Nitin Gadkari has said that India will remove all physical toll booths in the country and implement GPS-based toll collection within a year. This is expected to save a lot of time and resources for both the citizens and the government.
Feature Story

📰
Curious case of BHU's invitation to Nita Ambani
On Tuesday, several students had protested in front of Banaras Hindu University's Vice Chancellor Rakesh Bhatnagar's residence on the campus. This protest was against an invitation sent by BHU's Faculty of Social Sciences (FSS) to Nita Ambani (wife of industrialist Mukesh Ambani) asking her to join its Centre for Women's Studies and Development (CWSD) as a visiting professor.
Context
The Centre for Women's Studies and Development (CWSD) of BHU's Social Sciences Faculty was established in 1988. It is a pioneer in the area of women's studies and has been "contributing significantly to evolve a gender friendly society". The Centre runs a Ph.D. course and one-year PG Diploma course in "Gender and Women's Studies".
The Centre has openings for three visiting professors. The Indian Express reported that apart from Nita Ambani, other names that were considered for the remaining two posts included Priti Adani (wife of industrialist Gautam Adani) and Usha Mittal (wife of UK-based steel magnate Lakshmi Mittal).
The protesting students claimed that being married to a rich person was not an achievement. Instead of inviting such persons, they noted that the institute should invite icons like mountain climber Arunima Sinha, boxing legend Mary Kom or politician and ex-IPS officer LG Kiran Bedi. The students also alleged that there were other deserving candidates who can take up the visiting professor posts.
Initial claim of BHU:
Jagran had published a letter that was allegedly written to Nita Ambani on March 12, 2021 by BHU's professors Nidhi Sharma (Coordinator of CWSD) and Kaushal Kishor Mishra (Dean of Faculty of Social Sciences). In the letter, which was copied to the Vice Chancellor of BHU, the professors had invited Nita Ambani to be a Visiting Professor in CWSD.
"You are such an inspiring and motivating icon for whole womenfolk that Banaras Hindu University would feel privileged by honouring you as Visiting Professor in Centre for Women's Studies and Development (CWSD). Your entrepreneurship experience, concern for social issues, sympathy for girls and women would definitely and highly motivate the girl students in the region of Purvanchal of Uttar Pradesh. Your association with Banaras Hindu University, through CWSD, FSS would open new dynamic vistas of women empowerment in real sense," the letter read.
The letter further elaborated on the work being done by CWSD and FSS. It concluded by asking Nita Ambani to accept the offer of Visiting Professor.
"Madam, recently you have launched social media platform 'Her Circle' for empowering Women on International Women's day 2021. Therefore, I request you to accept our humble offer of Visiting Professor in CWSD, FSS, Banaras Hindu University, Varanasi. CWSD would be highly obliged by your acceptance of the offer of Visiting Professor," the letter concluded.
Later claim of BHU:
After the protests, a Reliance Industries spokesperson has said that Nita Ambani did not receive any invitation from BHU and the reports stating otherwise 'are fake'.
Soon after, BHU released an official statement noting that no administrative decision was taken regarding Nita Ambani's status as a Visiting Professor at BHU. It further stated that the Academic Council had not given any approval for the same.
---
Beyond Echo Chambers

🕵️
For the Right:
For the Left:
---
Election Watch

🗳️
Assam
(126 constituencies – 3-phase polls)
Kerala
(140 constituencies – 1-phase poll)
Tamil Nadu
(234 constituencies – 1-phase poll)
West Bengal
(294 constituencies – 8-phase polls)
---
State of the States

🏴
Ripped (Uttarkhand) – Uttarakhand Chief Minister Tirath Singh Rawat has triggered a controversy by claiming that women who wore ripped jeans set bad examples in the society. He was speaking during a workshop conducted by Uttarakhand State Commission for Protection of Child Rights in Dehradun on Tuesday. Another minister in his cabinet, Ganesh Joshi, said that the most important thing for women was to look after their kids and family. Both their comments have evoked strong reactions from the public, many of whom claimed that their views were regressive.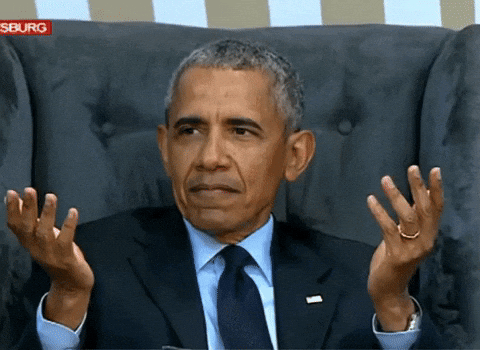 Uranium and Border (Arunachal Pradesh) – Media reports have been circulating regarding the government's exploration of uranium deposits in the state. Several reports mention that the Department of Atomic Energy is prospecting for uranium deposits in the state near China border. This has apparently irked the Chinese, who have alleged that such exploration in the border state will hamper China-India relations further. It is to be noted that China refuses to recognize Indian sovereignty over Arunachal Pradesh and refers to the state as a disputed territory between the two countries.
Virus Strikes (Karnataka) – 59 students of Manipal Institute of Technology in Udupi district have tested positive for the coronavirus over the past two days. The district administration has asked the institute to treat the hostel area as a containment zone.
---
Key Number

🔢
78.27 lakh – Number of domestic passengers in India who travelled by air during February 2021. This is 36.71% lower than the corresponding period last year. Indigo was the leading aircraft carrier with market share of 54.2%. SpiceJet came second with 12.3% market share, followed by Air India, GoAir, Vistara and AirAsia India.