February 22, 2022
Good morning. In today's either/view, we look at whether SEBI's u-turn on power separation between MD/CEO and Chairperson of top listed companies was necessary. We also look at why surname cannot be used to determine one's caste identity, among other news.
---
📰

FEATURE STORY
SEBI's u-turn on power separation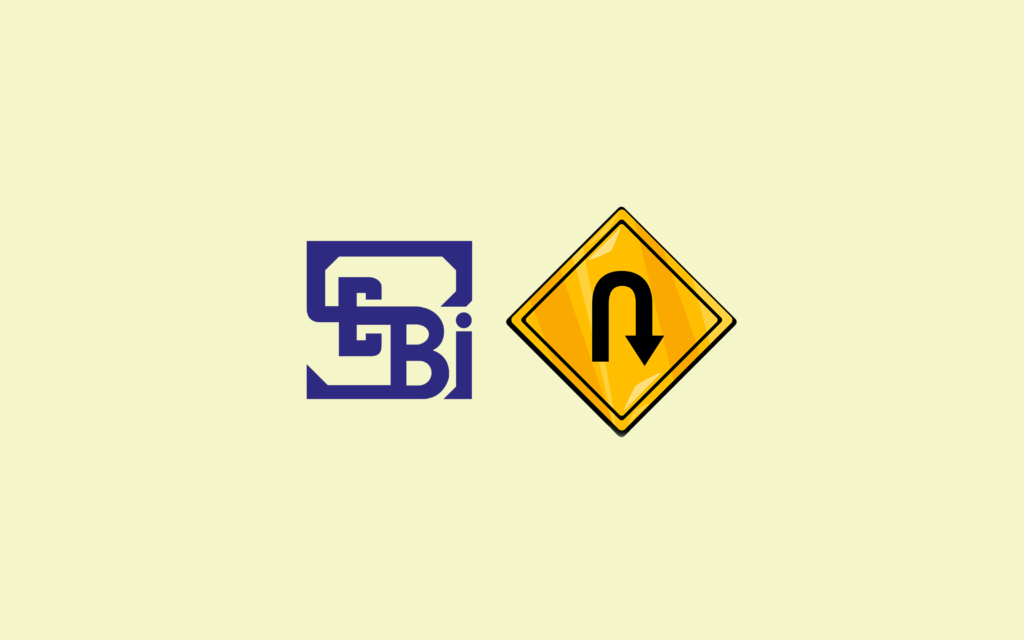 For some, the words 'regulation' and 'interference' are synonymous, especially if you're in the corporate world. Given its complexities, wide reach, and the amount of money involved in all aspects, letting the big players have their way might breed competition or lead to catastrophe.
For someone at the helm of a large company, it's understandable if they are resistant to outsiders telling them how to do things. Keeping this in mind, recently the Securities and Exchange Board of India (SEBI) made a u-turn on one of its policies on corporate governance. It decided to make it 'voluntary' for top listed companies to separate the powers vested between the chairperson and MD/CEO. Previously, SEBI said it was 'mandatory'. While the companies breathe a sigh of relief, others are unhappy with SEBI caving to corporate pressure.
How important is this corporate governance rule, and do the companies have a point?
Context
Globally, there's been discussion in the corporate world on whether one person can hold the positions of CEO and chairperson or whether it should be split between two individuals. As far as India is concerned, it's a relative newcomer to this debate.
Let's start on a general note. Corporate governance came into prominence in the early 1990s as companies in many countries came under scrutiny for questionable corporate and administrative policies. As scandals and issues cropped up, countries like the USA and UK took notice. They introduced codes of conduct and standards on corporate governance. Essentially, they wouldn't let big companies operate unfettered from an administrative perspective.
Issues relating to corporate governance typically come from the separation of leadership and control. Here's how it came to India's shores. The topic of corporate governance gained traction in the wake of the Satyam scandal. The company lied to regulators and inflated its profits over several years. Its then chairman and CEO, and also its founder, Ramalinga Raju, admitted that its balance sheet included ₹7,136 crores of non-existent cash and bank balances.
While the Satyam fiasco was an accounting scandal, the Ministry of Corporate Affairs saw it more broadly. In 2009, it introduced voluntary guidelines on corporate governance. Among them was "the separation of the offices of the chairman and the CEO to ensure independence." The Satyam fallout even affected legislation. In the Companies Act, 2013, section 203 was added that stated the same individual cannot be the chair and CEO of a company. It should be noted that companies could deviate from this per clauses in their articles of association.
In 2017, an Uday Kotak-led panel on corporate governance submitted its report to SEBI. It suggested several changes for company management. Taking cues from the report, SEBI introduced a mandatory separation requirement of the top 500 listed companies by market capitalisation from April 1, 2020. It further stated that the chair and CEO must not be related. As the date to comply drew closer, companies expressed their displeasure. SEBI gave in and extended the date to April 1, 2022.
Last year, SEBI chairman Ajay Tyagi urged companies to comply with the rule for their benefit. While some hoped SEBI would stand firm on this, it looks like it caved to corporate pressure again. This time, it decided to make the rule voluntary and not mandatory.
Right call given the circumstances
While SEBI might have thought the decision to split the roles of chairperson and MD/CEO was pragmatic, companies felt making it voluntary was the right decision. It gives India's corporate management flexibility to make investment and business decisions. For those worried about corporate governance, SEBI hasn't scrapped the rule. It has only made it voluntary.
In India, many companies run and built over decades depended on family and related members being on the boards. Many companies in India are promoter-driven. These are companies where the majority stake is held by the founder and at least one family member is involved in its functioning and administration. The rule unfairly targets family-owned businesses, which are among the best performing, as Rameesh Kailasam, CEO of Indiatech.org, wrote. This regulatory relaxation comes in handy here. Otherwise, it would've been difficult from a management standpoint.
If transparency and corporate governance culture are the issues, the advent of shareholder activism has shone a light on it already. Shareholders are no longer quiet bystanders but ask uncomfortable questions that ensure levels of accountability need to be high so that there is no scope for ambiguity. Also, given the different types of companies in India, it's wrong to apply this rule with a broad brush.
On the issue of voluntary versus mandatory, the decision follows a trend for corporate governance norms in India. What usually constitutes 'soft laws' in other countries are enforced through the Companies Act or SEBI's regulations in India. For many companies, making separation of powers a mandate in the first place was problematic. The decision to adopt it should be in the hands of the companies and their shareholders, not the regulator, as Umakanth Varottil, Associate Professor of Law at the National University of Singapore, wrote.
Dilution of the underlying issue
There's a reason SEBI was established in the first place – to be a good and effective regulator. Over the years, it has introduced regulations that have increased the transparency of companies and enhanced the interests of small shareholders. With its latest u-turn, SEBI looks weak and ineffective in ensuring good corporate governance. It gives the impression that the clout of companies who don't like the rule is more powerful than the regulator.
There's merit in separating the roles of chairperson and MD/CEO to ensure a proper balance of power. From a pure corporate governance perspective, it would enhance oversight by the board. Countries like the UK and Australia favoured the separation of the Chairperson and CEO roles. Aligning with global best practices would be good for the company. Investors and other stakeholders look for transparency and good corporate governance.
When it comes to family-owned businesses, there won't be adverse effects. In fact, it would help these types of companies in planning better for succession. According to Institutional Investor Advisory Services, this is much needed. In India, succession planning is a sensitive issue. It's often left to the promoter. More often than not, the bloodline determines succession rather than experience.
Since the rule was announced, 54% of listed companies agreed to it and took steps towards implementation. This u-turn by SEBI is unfair to these companies. It could even result in some returning to their previous positions since it's become voluntary. What this does is undermine SEBI's authority. It also makes light of the importance of transparency in corporate governance, which is the underlying issue in this debate.
What's your opinion on this?
(Only subscribers can participate in polls)
a) SEBI was right to make the separation of powers between MD/CEO and Chairperson voluntary.
b) SEBI was wrong to make the separation of powers between MD/CEO and Chairperson voluntary.
---
🕵️ BEYOND ECHO CHAMBERS
For the Right:
Win or lose, AAP's Punjab show will redefine India's politics
For the Left:
Attacks on India carry a price
---
🏴 STATE OF THE STATES
Schools and politics (Tripura) – On Saturday, the director of school education Chandni Chandran issued guidelines for political parties using school resources for rallies. He said that, as of now, no school buildings, classrooms, playgrounds, halls, etc, may be used for political rallies as it poses a "serious threat" to learning. A party may use the resources only on school holidays and after receiving a no-objection certificate from school authorities.
Why it matters: The notice issued by the state government stated that there were a number of schools that had rallies taking place during school hours. This, according to them, violates the norms of the education department and action will be taken against the headmasters and teachers-in-charge of those schools.
Dip in groundwater (Haryana) – The groundwater levels in the Ladwa, Pehowa and Shahabad blocks of Kurukshetra have been falling by 1.2m, 1.65m and 2m each year, respectively. These areas have thus been tagged as "dark zones" under the Centre's Atal Bhujal Yojana to help restore groundwater levels. Turns out, water drawn for agriculture, domestic and livestock purposes in these areas cross more than 8-14 times the required amount.
Why it matters: For the past 4-5 decades, Punjab and Haryana's groundwater levels have been depleting at an alarming rate. India is one of the largest consumers of groundwater in the world anyway. Annually, around 245 km3 of groundwater is abstracted in India, and then 90% of it gets used for irrigation purposes. In Ladwa, the groundwater levels have dropped to  33.42 m; in Pehowa, it's at 39.54m and in Shahabad, it's reached 44.39m.
Defunct centres for women (Odisha) – Despite rising numbers of crimes against women, the state government has failed to make the one-stop centres (OSCs) meant to aid victims. These OSCs, with funds from the Centre, were set up in each district headquarter but a lot of the funds still remain unutilised. The most recent figures show that the ₹9.3 crores and ₹4.87 crores released in 2020-21 and 2021-22, respectively, are yet to be spent on centres.
Why it matters: The OSCs are hospital-based centres made to provide assistance to victims of violence, including but not limited to medical, psychological and legal support. According to the National Crime Records Bureau (NCRB), the crime rate against women in Odisha was 112.9 in 2020. That year, the state police recorded a total of 25,489 cases of crimes against women. Both these figures saw a rise from those of 2019.
More than a surname (Maharashtra) – The Bombay High Court has said that one's surname cannot be the only determining factor in one's caste identity. It also said that simply not following the cultural codes of a specific reserved category does not deny them a caste certificate. According to the court, due to modernisation, one cannot be expected to be aware of age-old customs. Thus, the "affinity test" as a whole is improper.
Why it matters: While surnames are important indicators of one's caste identity, in some cases it fails to provide a complete picture. In fact, the surname indicator more often works for upper castes than lower ones. Several people from lower castes drop their last names to escape discrimination. Thus, one's family history and ancestral residency are looked at.
Disrupting legislation (Karnataka) – Over the last four years, the number of legislature sittings has decreased due to disruptions in the proceedings. Even in the ongoing 10-day legislature session, only the Governor's address has gone over smoothly. Since Wednesday, the proceedings have remained impossible to conduct. The Question Hour too was not spared due to protesting Congress MLAs demanding the dismissal of Rural Development Minister K S Eshwarappa.
Why it matters: In 2017, the legislature met for a full 40 days. This was reduced to 33 in 2018, 18 in 2019 – though the pandemic restrictions did have a part to play there. In 2020, the legislature met for 31 days, and 30 days in 2021. This means that since 2016, the legislature hasn't met for over 50 days. According to Secretariat sources, 3 days of no productive legislative work means that ₹4.5 crores of taxpayer money gets wasted.
---
🔢 KEY NUMBER
6.6% – India's unemployment rate dropped to 6.6% in January 2022. But, according to the Centre for Monitoring Indian Economy, this isn't caused by an expansion in employment. Employment still shrunk by 33 lakh. What caused the dip is a fall in labour force participation to 39.9% last month.