August 2, 2022
Good morning. In today's either/view, we discuss if the news companies in India should be paid by Big Tech companies. We also look at north India's first shrimp processing facility in Punjab, among other news.
---
📰

FEATURE STORY
Should Big Tech Companies Pay For News?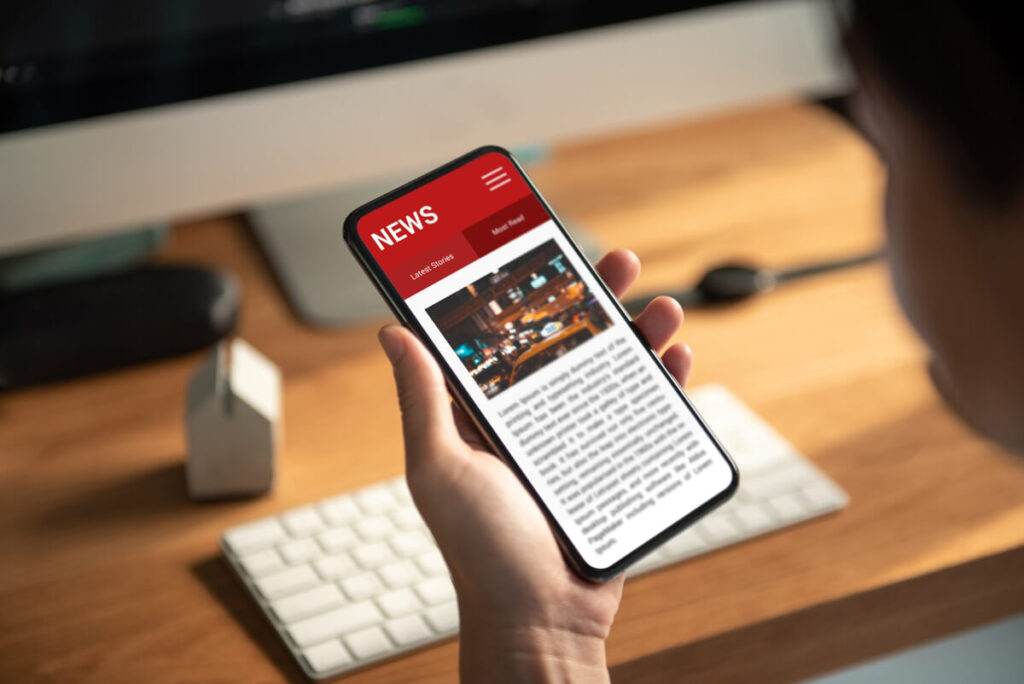 Recently, the Indian Government pushed for a revision of IT laws to mandate Big Tech companies to pay news publishers for using their original content. Companies such as Google, Apple, Twitter, Meta, Microsoft, and Amazon fall under this umbrella. The move follows the stance taken by the Australian government through the implementation of the News Media Bargaining Code.
Rajeev Chandrasekhar, the Minister of State for IT and Electronics, said that since Indian media companies are at a disadvantage, the new law will force Big Tech companies to pay digital news publishers.
Context
Recently, the Competition Commission of India (CCI) ordered an investigation pertaining to the complaints against Google for abusing its dominant position related to its Google Adtech Services. The Indian Newspapers Society (INS) found that news publishers and media houses are unaware of the advertising revenue collected by Google as well as how much of that is being shared with media organisations.
Due to the sudden boom in popularity of digital and social media platforms, the advertising revenue and viewership of these companies have also increased exponentially. Media houses claim that the growth of Big Tech companies is mainly due to the original content published by them.
This issue has been raised in different countries as well. More notably, Australia's recent News Media Bargaining Code ensures that media houses get a good chunk of the revenue generated by Big Tech companies. Under this law, it is mandatory for companies to enter into commercial deals with publishers. It also requires tech platforms to disclose any change in news ranking algorithms to publishers at least 28 days in advance.
A survey revealed that many adults rely on social media for news. This has led to major tech companies raking the lion's share of advertising while local businesses are undermined. While newspapers and magazines hosted half of the advertising market in 2000, within two decades their share of the market has fallen to about 10%. It can be safe to say that Big Tech companies have taken over the advertising market successfully.
VIEW: Rein in Big Tech
Since tech companies have gained massive popularity in many facets of daily life over the past few years, it gives them substantial leverage. While news organisations and media houses struggle to keep up, tech giants currently dominate the market. This leads to an unequal playing field where Big Tech companies are not obligated to pay for the news they display.
The IT Minister, Rajeev Chandrasekhar, told TOI that majority of the market power of digital advertising is in the hands of Big Tech which put Indian media houses at a disadvantage. He claims that this needs to be examined and regulated through new legislation. In this context, he said that news publishers are deprived of any negotiating leverage, and this needs to be changed.
Australia's News Bargaining Code can be looked at as an example. While the new law is stringent and faced significant backlash from Facebook and Google, the Big Tech majors were compelled to give in and follow the required measures. Following this, Google entered into agreements with multiple publishing houses, ensuring that they get a cut from the revenue. It was also reported that Facebook (now Meta) agreed to pay Australia's News Corp after the law was passed.
The complaint released by INS states that in India, publishers of news, especially in the digital format, are not paid adequately for their content. It highlighted that despite media houses investing immensely in creating content for consumers, they use the Google platform to retrieve news articles. Newspaper and digital media bodies in India have also said that many countries such as Germany, France and Spain have also used legislation to curb this issue.
COUNTERVIEW: Big Tech's response
Before the legislation was passed in Australia, Google and Facebook rallied with much effort against it. While Google threatened to withdraw its search engine from the country, Facebook announced that restrictions would be placed on people and publishers, preventing them from sharing or viewing national and international news on the platform.
The primary argument of the tech giants was that their platforms allowed news publishers to gain traffic on articles that would otherwise be unnoticed. The president of global partnerships at Google, Don Harrison said that Google had spent many years investing in helping news organizations through numerous partnerships.
The decline of newspapers and the simultaneous rise of internet giants intensify the responsibility of Google and Facebook to support publishers financially. Additionally, both companies stated that they started paying news publishers for content as they received criticism for misinformation and were in need of quality journalism. In an ideal world, this would be a win-win.
The managing director of Facebook Australia and New Zealand, William Easton said in response to Australia's draft legislation that the law misunderstands the relationship between the company and news publishers. He says that media houses merely use Facebook as a platform to share their content.
What's your opinion on this?
(Only subscribers can participate in polls)
a) Big Tech companies should pay news publishers in India.
b) Big Tech companies need not pay news publishers in India.
---
🕵️ BEYOND ECHO CHAMBERS
For the Right:
On Hurt Religious Sentiments, India Would Do Well To Heed This Film's Title
For the Left:
Pakistan's Pull-out From The Olympiad Shows Why Politics And Chess Go Hand-In-Hand
---
🇮🇳 STATE OF THE STATES
First shrimp processing facility in North India (Punjab) – Pisciculturist Palwinder Pal Singh Dhillon plans to set up north India's first shrimp processing and storage facility, boosting Punjab's efforts to promote shrimp farming in zero-earning saline areas. This initiative will greatly reduce infrastructural obstacles and make it more profitable for farmers.
Why it matters: The ₹1.6 crore project will create more employment opportunities for farmers as sorting and storing shrimp is a manual process. They also have better earning potential from shrimp farming as it can yield up to ₹4 lakh per acre. Since US and China are major import markets for shrimps, there is great potential for 120-day-long shrimp farming.
New scheme provides aid for Covid orphans (Assam) – On Sunday, the Chief Minister of Assam, Himanta Biswas Sarma, provided financial support to orphans who lost their parents during the Covid-19 pandemic under the Sishu Seva Scheme. The scheme, which will continue until the children attain the age of 24, gives them a monthly income of ₹3,500, which is the interest accrued on a fixed deposit of ₹7.67 lakh deposited in their respective names.
Why it matters: Under the scheme, when they attain the age of 24, the principal amount will be deposited into their savings accounts. The scheme is providing financial aid to eight orphans who lost their parents to Covid.
Homestay accommodations receive certificates (West Bengal) – The Bengal government has given registration certificates to nearly 28 homestay accommodation owners in the Alipurduar district. The state is also planning to provide financial aid to homestay owners across the district. Under the government homestay tourism policy, each registered owner can receive up to ₹1.5 lakh as financial assistance in three phases.
Why it matters: Registering the homestays will allow the state tourism department to have a comprehensive database. The state will also be able to monitor the homestays and ensure that tourists are getting quality service, according to district magistrate Surendra Kumar Meena. The fund will be used to improve infrastructure by developing rooms and washrooms, apart from getting new furniture.
RIL on a hiring streak (Maharashtra) – Reliance Industries Ltd, in an attempt to expand exponentially, has added about 17,000 jobs to its retail arm in this quarter. They are recruiting 200 senior-level executives, with annual salaries of over ₹1 crore, and thousands of mid-level executives. The hiring spree is subsequent to collaborations of the company with global brands, with plans to open new outlets.
Why it matters: Although Reliance Brands' current portfolio boasts prominent names such as Jimmy Choo and Armani Exchange, it has tied up with more global brands such as Gap Inc. and Pret A Manger. In this quarter, Reliance Retail has inaugurated 720 stores, making the total count a whopping 15,916. The jobs for this quarter jumped to 379,000.
Hindus and Muslims celebrate temple festival (Tamil Nadu) – The V Kalathur village in the Perambalur district saw the dissipation of tension between Hindus and Muslims amidst the Selliyamman temple festival. Both communities came together to ensure the smooth conduct of the festival. Although this procession has been the cause of Hindu-Muslim hostility for many decades, this year, both communities were seen exchanging hugs and handshakes. 
Why it matters: For over 30 years, the Muslim community has staunchly opposed the chariot procession of the temple from passing through their neighbourhoods. On Saturday, however, the three-day festival was launched by both Hindu and Muslim villagers. This can be attributed to the efforts of the police and district administration to maintain peace during the festival.
---
🔢 KEY NUMBER
2.0 – According to the fifth round of the National Family Health Survey, the total fertility rate of India, which is measured as the average number of children per woman, has dropped from 2.2 to 2.0.