August 3, 2022
Good morning. In today's either/view, we discuss whether being an influencer can be a viable career option. We also look at the case of mandatory monitoring through CCTV in 8 cities of Gujarat, among other news.
---
📰

FEATURE STORY
Social Media Influencer: A Viable Career Option?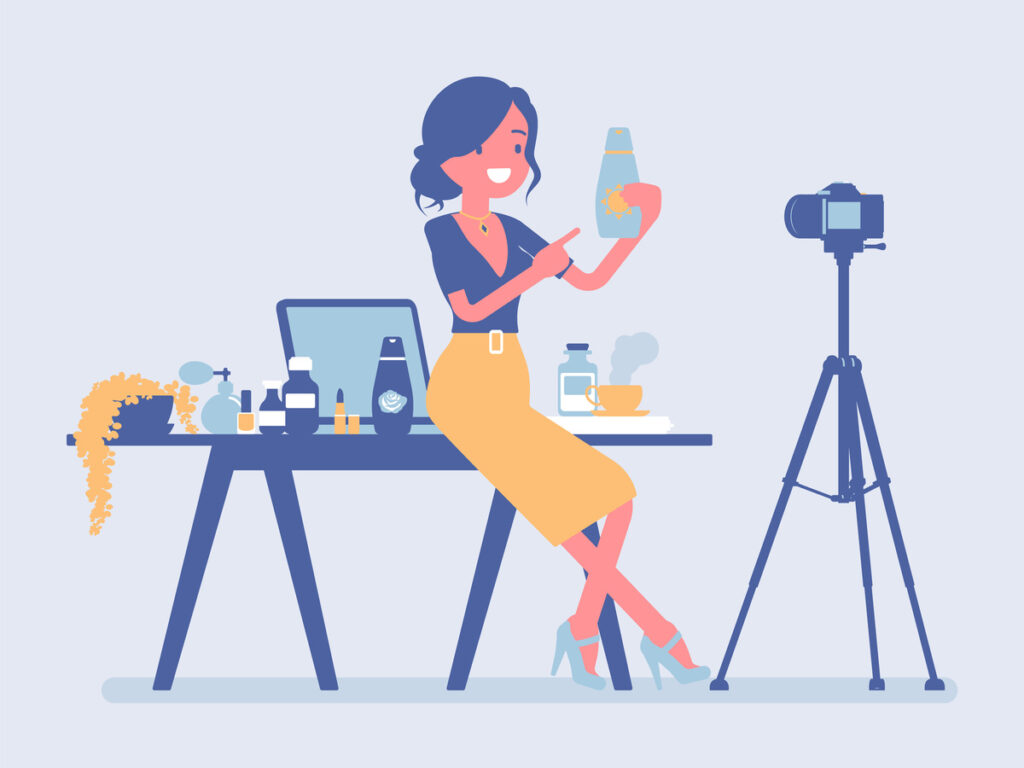 "Influence is the new power- if you have influence, you can create a brand." – Michelle Phan (American YouTuber)
The rise of the use of social media during the pandemic has led to the subsequent boom in influencer marketing. Brands are looking to social media influencers as a channel to communicate with consumers directly.
However, the viability of this career has been questioned on numerous occasions, and doubts about its credibility continue to trouble consumers.
Context
A social media influencer is classified as any person who possesses sound knowledge in a niche industry and employs that knowledge to influence their audience. They aim to encourage their followers to subscribe to the ideas they are propagating using social media platforms as their primary medium of communication.
The industry is gaining momentum at an exponential rate. A survey conducted by IZEA Worldwide revealed that 56% of social media consumers made a purchase based on a paid/sponsored post curated by an influencer. 63% of the respondents also stated that the content produced by creators is more compelling than scripted advertising. 
While the life of an influencer may seem glamorous online, the job description is far more tedious than it looks. Social media is an extremely competitive space. Amassing an audience requires consistency, high-quality content, and expertise in a niche industry. Only when a substantial foundation is established can influencers think about making money through this occupation.
The multi-faceted job role includes creating unique content, handling negotiations, monitoring current trends, and many other tasks. Like any other job, being an influencer requires consistency, passion, dedication, and heaps of hard work. However, considering the nature of the industry, these aspects are normally overlooked, disregarding the challenging nature of the occupation.
Normally, influencers are contacted by brands who pay for sponsored posts/content, boosting sales. This firmly asserts influencers into the marketing world, driving brand awareness, brand affinity, and overall growth. An industry analyst at C4Trends noted that 48% of millennials look to influencers as they find it easier to trust their recommendations. Therefore, influencer marketing, when done right, can be hugely successful for brands as well as individual influencers. 
But is it a sustainable career?
VIEW: Influencer Marketing is a Lucrative Career
If done right, social media influencers can be paid very handsomely. Take the example of 24-year-old Vaishnavi Nalbalwar, who turned down a job at Tata Motors after completing her M. Tech in Chemical Engineering to become a fashion influencer on Instagram. Her popularity shot through the roof through the 'Reels' video format offered by the platform. After getting millions of views on her profile, she launched her own clothing brand.
Celebrities such as Virat Kohli bag upwards of ₹5 crores per Instagram post through collaborations. Influencers on YouTube have great potential to earn through ad revenue. As of September 2021, Meta (formerly Facebook) reported a 35% year-on-year growth in monetizing creators and video publishers in India. Recently, Twitter launched Tips as a channel for social media consumers to support their favourite influencers. Most social media platforms offer monetization, encouraging the rise of influencers. 
Another perk of diving into this industry is the opportunity to turn your passion into your profession. As stated before, influencers typically employ the knowledge they have about a niche industry through social media platforms and attract a like-minded audience. In this way, they are given a platform to express their opinions and reach their audience on an emotional level.
Being a celebrity is not a prerequisite for becoming a successful influencer. Anyone with access to the internet and a camera can display their talents/expertise on a number of platforms and gain popularity. This often leads to a glamorous life similar to that of a celebrity. It is easier for social media consumers to interact with online celebrities, thereby increasing their credibility. This, in turn, makes consumers more likely to trust their recommendations, consequently increasing sales for collaborating brands.
The effectiveness of influencer marketing is not lost on Indian brands. Many prominent brands such as Yogabar, Mamaearth, Lenskart and others have started actively investing in marketing through social media influencers. A report published by GroupM stated that influencer marketing is expected to see significant growth, doubling to ₹2,200 crores by 2025. A survey conducted by iCubesWire revealed that 80% of marketers find influencers more effective in creating awareness about products and services.
COUNTERVIEW: Not as easy as it looks
While it may seem like being a social media influencer is the jackpot of occupations, sustaining this career is far from easy. For starters, there is no fixed guide to being an influencer; figuring it out as you go is the only foolproof way to be successful in the field. Like every other job, being an influencer comes with its own set of challenges.
As mentioned earlier, social media platforms are extremely competitive spaces. Owing to the popularity of these platforms, establishing a compelling presence requires years of determination and consistency. Gaining genuine followers and building a reliable community is no cakewalk as the attention span of social media consumers continues to get shorter.
Sponsored content (which is the primary source of income for influencers) is often looked at in a negative light by consumers as they suspect dishonesty. Due to this, influencers need to strike a perfect balance between sponsored content and other forms of engagement. Many brands also refuse to pay influencers for their work.
Since the digital space is extremely fast-paced and ever-changing, influencers are never guaranteed a sure-footed hold in the industry. The shaky nature of this occupation proposes another significant challenge to aspiring influencers, specifically if they intend to make this their full-time commitment.
As influencer marketing is a relatively new industry, predicting the job security of an influencer can be difficult. Their earnings fluctuate depending on the brands, deals, products, services, etc. that they choose to promote. Additionally, the high competition levels in the industry force influencers to look into numerous factors such as the number of followers, fresh content, brand deals and consistent posting. It really is the survival of the fittest.
What's your opinion on this?
(Only subscribers can participate in polls)
a) Becoming a social media influencer is a viable career option.
b) Becoming a social media influencer is not a viable career option.
---
🕵️ BEYOND ECHO CHAMBERS
For the Right:
Why Minister Nitin Gadkari Is Thinking About Quitting Politics
For the Left:
Why Comparing Kashmir With Ukraine Is Delusional And Dangerous
---
🇮🇳 STATE OF THE STATES
3rd case of Monkeypox detected (Delhi) – The tally of total monkeypox cases in the national capital went up by one as a Nigerian man living in Delhi tested positive for the virus. This takes the tally to a total of 8 active cases in India. While one patient has recovered completely and was discharged, a 22-year-old man died as a result of the virus, making it the first fatality in the country.
Why it matters: WHO stated that the monkeypox virus is a viral zoonosis (a virus transmitted from animals to humans) with symptoms similar to those of smallpox. Look out for symptoms such as skin rashes, headache, fever, blisters on the skin, exhaustion, chills, and sweating.
Curfew imposed after protest turned violent (Tripura) – On Monday, authorities in the Charilam area of the West Tripura district imposed a curfew after a protest held by BJP workers against a programme held by the Congress party turned violent. Senior Congress leader Ashish Kumar Saha said that nearly 600 people from the BJP joined an event and local police were made aware of this several days in advance.
Why it matters: After the police lathi-charged a group of people gathered to protest against the programme held by Congress, many BJP workers were injured. While Congress leaders claimed that they maintained law and order, Deputy CM Jishnu Dev Varma accused the party activists of violating police guidelines and referred to them as 'hooligans.'
CCTV mandatory in 8 cities (Gujarat) – Passed earlier this year, the Gujarat Public Safety (Measures) Enforcement Act was to be implemented starting August 1. The law makes it mandatory for commercial, social, industrial and religious places to install CCTV cameras in addition to other security equipment. These will be monitored regularly by public safety committees.
Why it matters: The state government stated that the law would be enforced in any establishment that draws more than 1,000 people over the course of the entire day. The establishments are required to preserve CCTV footage for a minimum of 30 days. The law will be implemented in phases, starting with eight major cities including Gandhinagar, Rajkot, Ahmedabad, and a few others.
Comedian Papu Pom Pom acquitted (Odisha) – Popular comedian Tatwa Prakash Satpathy, popularly known as Papu Pom Pom was recently acquitted by a special POCSCO court after an FIR was filed against him by a minor girl in 2016. The complaint alleged that the Ollywood actor made sexual advances toward the girl under the pretext of giving her a break in Ollywood.
Why it matters: The actor claims that he was jailed for 43 days for 'no reason' and the arrest took place because police were under pressure. He now intends to move the courts against the girl and social media as they attempted to defame him even though he was innocent.
Increase of inflow in dams (Kerala) – Due to the heavy rains since Sunday, the inflow to dams in the state has increased substantially. However, KSEB officials claim that the storage in major dams is still below 70%.
Why it matters: Due to the sudden increase in inflow, the KSEB has started releasing water from minor dams such as Kundala and Irattyar dams. Additionally, the irrigation department has opened the shutters of Neyyar, Aruvikkara, Malankara, and Perppara dams.
---
🔢 KEY NUMBER
1.31 lakh – The number of people who showed total income over ₹1 crore for FY 2021-22. In the previous year, there were 1.25 lakh crorepatis.