July 19, 2022
Good morning. In today's either/view, we discuss whether juveniles should be tried as adults for serious crimes like murder or rape. We also look at the acquittal of 121 tribals charged under UAPA in Chhattisgarh, among other news.
---
📰

FEATURE STORY
Should Juveniles Be Tried As Adults For Serious Crimes?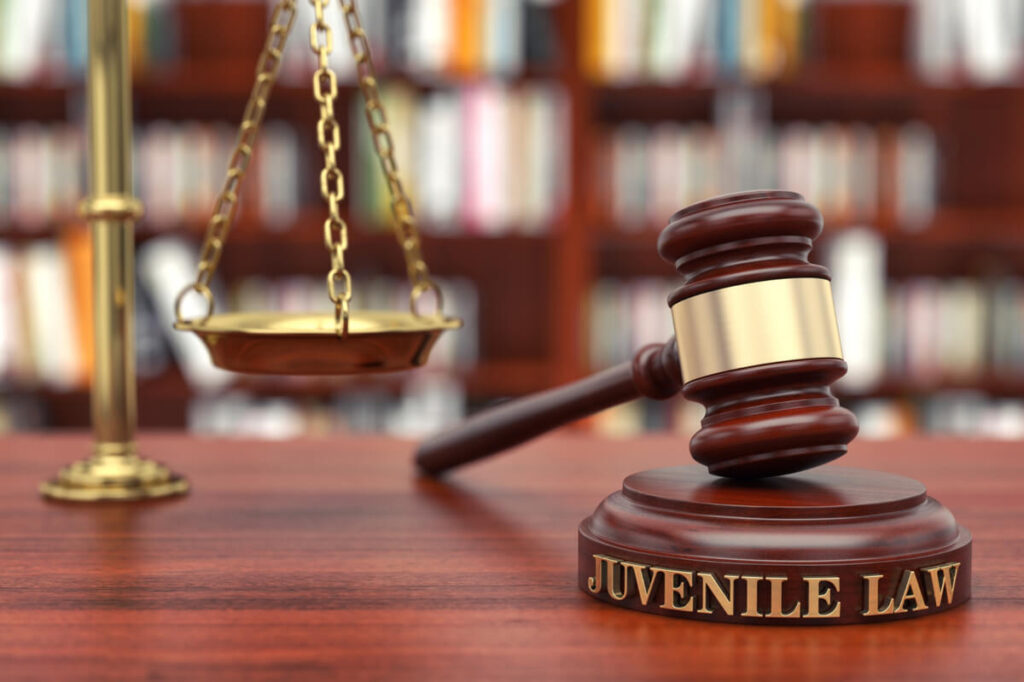 The concept of being grounded isn't exactly an Indian phenomenon. Consume any western content, particularly from the USA, and you'll probably come across instances of parents disciplining their kids by taking away certain privileges. When you were a kid and got into trouble, depending on how strict your parents were, you'd be punished.
As you grow older and if you commit any crime that breaks the law, things get serious. A person below 18 years of age committing a serious crime can result in the law coming down hard on them. But should they be treated as adults for the alleged crime? Or is that too harsh and unethical?
Context
Children are amongst the most vulnerable sections of society. They are either the victims of crimes or can sometimes be the perpetrators. But who is a juvenile? In India, you're considered an adult if you're above the age of 18. You can vote and legally work. The United Nations Convention on the Rights of the Child (UNCRC) defines a child as someone below the age of 18 years. India is a signatory to the UNCRC.
It's also widely accepted that someone of that age lacks emotional maturity and understanding. Hence, a person below 18 is considered juvenile because they're prone to make mistakes. Here, the age of the person becomes the unit of measurement for the same crime committed by two different people. If a juvenile commits a murder, they're sent to a juvenile court.
How's this dealt with in other countries? In Germany, for example, children between the ages of 14 and 18 are tried in a youth court. Irrespective of the crime, they can't be imprisoned for more than 10 years and less than 6 months. In the USA, it depends on the nature of the crime. Anyone who is 15 or 16 years old can be tried as an adult for aggravated criminal sexual assault and armed robbery with a firearm.
In India, here enters the Juvenile Justice Act. In 2015, the Act was amended to allow a provision for Children in Conflict with Law (CCL) to be tried as adults under certain circumstances. All parties voted unanimously in favour of it. It defines a child as someone below the age of 18. For CCL, the age during the date of the offence is the determining factor for trial.
Soon after the 2012 Nirbhaya gang-rape and murder case began, one of the talking points was the juvenile status of a person accused of committing a serious crime. Among the six accused, one was a juvenile. The calls for trying him as an adult was a factor in the 2015 amendment.
For additional context, Section 82 of the Indian Penal Code (IPC) states that nothing is an offence committed by a child less than 7 years of age. Someone below the age of 7 can't be blamed for a crime. Section 83 states the same for someone between the ages of 8 and 12. Given some of the graphic cases that have been in the news over the past decade, is there an argument for putting a juvenile on trial in a criminal court?
VIEW: Should be tried as adults
If you commit a crime, you have to do time. The important point to keep in mind is the severity of the crime. We're not talking about petty theft but something serious like murder or rape. For anyone to commit such a crime, there's some amount of thought that goes into it. What's the difference if the person accused is 17 or 18? One is sent to a juvenile centre for rehabilitation and maybe does some prison time, and the other faces the full force of the law.
Going back to the Nirbhaya case, the talking point on the lone juvenile was front and centre. A year after the incident, her parents moved the Supreme Court challenging the Juvenile Justice Board trial for the 17-year-old accused. They wanted him to be tried by a criminal court. They weren't happy with him essentially getting away with murder. A 2017 report outlined what that person is up to now – he's a cook, has a different name, and has supposedly turned over a new leaf.
The bench of Justice Subodh Abhyankar, hearing a case in Madhya Pradesh of a 15-year-old raping a minor, said the legislature hadn't learned its lessons from the Nirbhaya case. It gave freedom to delinquents under the age of 16 to commit heinous crimes. The Nirbhaya case isn't the only one. In 2014, two convicted minors in two separate gangrape cases at the Shakti Mills compound were sent to a reform school. In the case, the prosecutor, Ujjwal Nikam, put forward the argument that many are in support of trying juveniles as adults due to the severity of the crime.
COUNTERVIEW: Serves no purpose
When the 2015 amendment to the Juvenile Justice Act was being discussed, Congress MP Shashi Tharoor was among those concerned. Deviating from the party's position, he said most of the children in conflict with the law were illiterate and came from marginalised families. His argument was why punish them when the government should be educating them. There was also uproar from activists as it violated international treaties to which India is a signatory.
The Act was amended in 2021 and later notified. While it has still not been implemented, child rights bodies have flagged concerns. One was a provision that would make crimes like cruelty towards children in an orphanage a non-cognisable offence. Part of the reasoning for trying juveniles as adults is that they'll act as a deterrent. However, it doesn't seem to have worked. Data from the National Crime Records Bureau (NCRB) showed juvenile crimes increased.
There's also an argument that juveniles are let go easily without much consequence. That's not entirely true. As Krishna Aruna Sharma, a Justice Leila Seth Fellow explained, juvenile offenders of serious crimes are kept in correctional homes with the hopes of rehabilitating them. However, there have been reports that these homes are disastrous. They're forced to live in inhumane conditions. Despite this, if juveniles are forced to serve time in adult prisons, there is a possibility of them becoming repeat offenders under the influence of hardened criminals.
What's your opinion on this?
(Only subscribers can participate in polls)
a) Yes, juveniles should be tried as adults for serious crimes.
b) No, juveniles should not be tried as adults for serious crimes.
---
🕵️ BEYOND ECHO CHAMBERS
For the Right:
Sedition Law: Why India Should Break From Britain's Abusive Legacy
For the Left:
How Deputy Chief Minister Devendra Fadnavis Is Now Maharashtra's Tallest Leader
---
🇮🇳 STATE OF THE STATES
Developing Narela sub-city (Delhi) – Lieutenant governor VK Saxena asked the Delhi Development Authority (DDA) to redevelop the Narela sub-city. He said poor connectivity with the rest of the city is a reason for its lack of development. He wants the northern sub-city to be connected with the rest of the capital. Part of this involves increasing bus frequency and asking the Delhi Metro to speed up construction of the Rithala–Narela line.
Why it matters: Narela has been proposed as a sub-city similar to Dwarka, Rohini, and Sarita Vihar. While these three have seen rapid development, Narela has been neglected. The DDA built flats for middle-income buyers but the response was poor. Once it's developed, Narela could have 16 lakh residents. The police department has plans to set up a training centre, and transport facilities that are also in the works.
Low demand for engineering seats (Tamil Nadu) – Given the number of applicants to the Tamil Nadu Engineering Admissions (TNEA), more than 50% of the seats are likely to be vacant. 1.79 lakh students have registered for the TNEA. Out of that, 1.28 lakh have uploaded their certificates. It's been a month since TNEA opened the application process. Last year, within nine days of its opening, registrations crossed one lakh.
Why it matters: Last year, all students cleared the class 12 exams, and many wanted to pursue engineering. Private engineering colleges filled about 59% of their seats. Usually, they struggle to fill 50%. The reason for the decreased demand this year could be low job prospects for engineering streams, except for computer science.
Tribals acquitted (Chhattisgarh) – A court in the Dantewada district acquitted 121 tribal villagers for allegedly assisting Maoist insurgents in a 2017 attack near Burkapal village that killed 26 CRPF soldiers. They've been imprisoned for the past five years. The court said the evidence or statements weren't sufficient for their arrest. The judge said the prosecution failed to prove that arms and ammunition were recovered from them. The police said they'll examine the ruling and decide whether to appeal to a higher court.
Why it matters: The police had charged the people from several villages for the ambush in the Bastar region. It is considered one of the deadliest ambushes in the region since the 2010 attack that killed 76 security personnel. According to human rights activist Bela Bhatia, this case had the largest number of accused under the UAPA.
AI for Lok Adalat (Rajasthan) – The state now has India's first Artificial Intelligence (AI)-powered digital Lok Adalat, inaugurated by National Legal Services Authority Chairman Uday Umesh Lalit. It was designed and developed by the Rajasthan State Legal Services Authority's (RSLSA) technology partner Jupitice Justice Technologies. This will be used to dispose of pending cases at the pre-litigation stage. It performs end-to-end functions like drafting, filing applications, e-notices, and smart templates to draft settlement agreements.
Why it matters: One of the issues of India's judiciary is its growing case pendency. It's especially been at the forefront since the pandemic brought many courts to a standstill adding to the backlog. Recently a district court gave a verdict in a land dispute after 108 years, making it one of the oldest pending cases. A NITI Aayog report stated it would take 324 years to dispose of all pending cases.
Flood rehabilitation (Assam) – As the state continues to grapple with historic floods, the state government decided to provide textbook grants to more than 1.1 lakh affected students. Chief Minister Himanta Biswa Sarma said ₹10.15 crores had been allocated for this purpose. Students will also get ₹1,000 each as financial assistance. He said more than 1.8 lakh families have been given ₹3,800 each. It comes as many people and organisations have contributed to the Chief Minister's Relief Fund.
Why it matters: Due to the floods and landslides across the state, more than 2.4 lakh hectares of farmland have been destroyed. The floods have affected more than 90 lakh people across 34 districts, killing 195 people. Sarma said more than 7.4 lakh people are sheltered in relief camps. He also said ₹1,000 crores will be spent to restore bridges, embankments, schools, and other infrastructure.
---
🔢 KEY NUMBER
6 million – The number of air conditioners sold in India in the first half of the year. Amid soaring temperatures, their demand has increased despite prices increasing in the last six months.