July 18, 2022
Good morning. In today's either/view, we discuss whether startups can play a larger role in the electric vehicle sector. We also look at the rising black fever cases in West Bengal, among other news.
---
📰

FEATURE STORY
EV Startups – Full Speed Or Bumpy Road Ahead?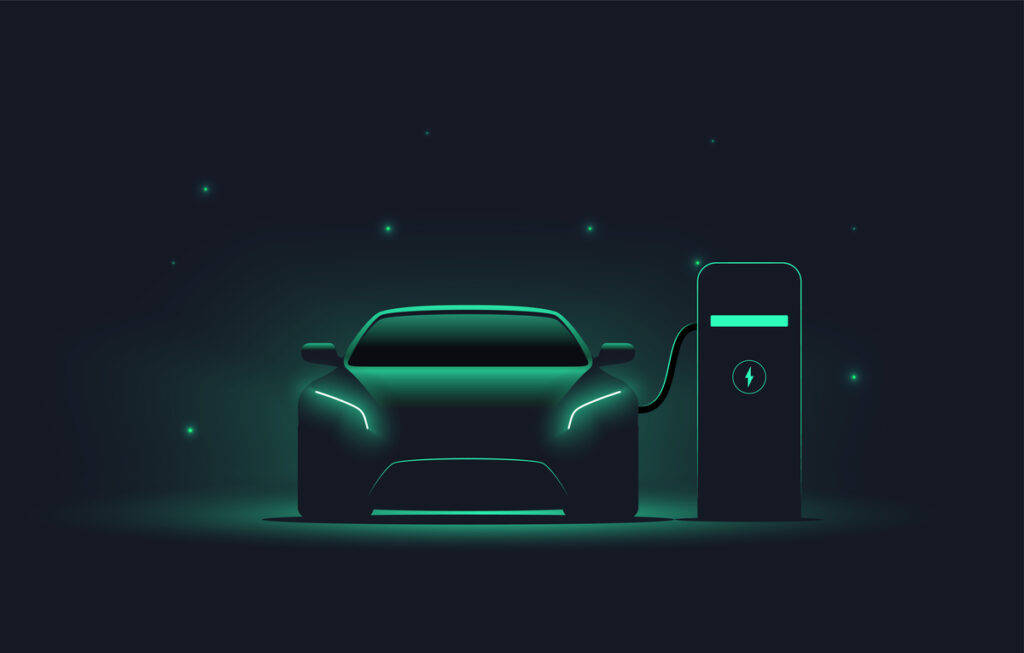 Prime Minister Narendra Modi has gone to bat for startups on several occasions. He believes they're going to be the backbone of the economy and of new India. The role of startups in India has been undeniable, and it's understandable why there's optimism.
With India's electric push and its efforts to achieve climate goals, where do startups fit in? Given how several states are pushing for greater electric vehicle (EV) adoption through dedicated EV policies, is the sector big enough for the big guns and the up-and-comers? Or are startups going to be the ones fuelling the sector in the years to come?
Context
The EV market in India is still in its relative infancy. The sector is still figuring things out, and there's a lot to figure out. Companies grapple with the fundamentals – what's the Indian EV market like? Where's it likely to be in 5 to 10 years and beyond? What's the financing situation? What are the government regulations?
How's the EV sector performed so far? According to the Indian Brand Equity Foundation, it's rapidly growing. In 2021, EVs reached a global share of 8.3%. It's an increase of 4.2% from 2020. As far as India is concerned, EV sales are likely to increase to almost 9 lakh units this financial year, according to the Society of Manufacturers of Electric Vehicles (SMEV). Safe to say, EVs are poised to be a once-in-a-generation technological shift with massive ramifications.
The 2022 Union Budget highlighted the need for e-mobility and encouraged EV adoption. Every country, including India, has its sustainable development goals and the quest to reduce emissions. One way of achieving these is through a renewable energy policy, which India and its states have outlined. EVs are another way.
Back in 2013, the government released the National Electric Mobility Mission Plan (NEMMP). Under the 2020 Mission Plan, the goal was ambitious – sell 6-7 million hybrid vehicles and EVs by 2020. This included the Department of Heavy Industry developing the Faster Adoption and Manufacturing of (Hybrid &) Electric Vehicles in India (FAME) scheme. If you want to know whether EVs or hybrids will rule the market, we've elaborated on that here.
So, where do startups come into the picture? First, let's acknowledge how startups have revolutionised many aspects of the economy. Some of the biggest changes over the past two decades, e-commerce and digital payments, for example, have been because of startups. The ramifications of the EV shift are on people and businesses. Uttar Pradesh, Delhi, and Karnataka lead the way in EV registrations. Per Road Transport and Highways Minister Nitin Gadkari, more than 8.7 lakh EVs have been registered in India.
With states outlining their EV policies, startups can capitalise through new innovations and technology. However, there are some institutional challenges in the sector, and the big companies could take up space. Will the EV sector be the next big sector to witness a startup revolution?
VIEW: Incumbents have an advantage
If history is anything to go by, creating a new automotive original equipment manufacturing process is a tall order. Civilisation and the automotive sector have come a long way since Henry Ford, and the Model T. EVs are a relatively new sector in India. Incumbents, i.e., established companies, are at an advantage. They have established development cycles, investments in the supply chain, and distribution networks.
They also have time on their hands. They've been able to build their brand name over a while. Take the three-wheeler EV market, for example. It's where a lot of activity has happened. India has more than 1.5 million e-rickshaws. It'll be hard for a newcomer to build an indigenous 3-wheeler EV. While the actual components like space and battery size aren't likely roadblocks, brand and distribution capabilities will play a bigger role.
For many Indian startups, research and development (R&D) remain a big challenge. Automotive companies spare no expense on R&D. Companies like Mahindra & Mahindra and Tata Motors each allocated ₹3,000 crores for their EV segments. In 2019-20, the world's top 20 car companies spent a combined ₹7 lakh crores on R&D in the EV segment. startups will struggle to match this. As Shreyas Shibulal, founder of Micelio Mobility, explained, funding and capacity constraints for startups are happening in the backdrop of a supply chain crisis.
COUNTERVIEW: Never underestimate a disruptor
It can seem like a David vs Goliath situation. However, there's something to be said about the little guy having more flexibility and thinking differently. Startups have revolutionised a couple of sectors in India. They can replicate that success in the EV sector. There are obvious constraints. However, startups have the advantage of being flexible and agile and aren't beholden to existing processes and product designs.
Startups are already in the sector. Companies like Hero Motor-backed Ather, Yulu, Ola Electric, and others are changing the EV game. These and other examples tell the story of a startup ecosystem waiting to be tapped into, in addition to those that have already jumped in. The Indian government is planning fresh incentives for EV manufacturers – a possible $8 billion in the next five years.
Broadly speaking, it's not a zero-sum game. As stated earlier, the EV sector in India is growing. There'll be enough space for big and small companies. There are many problems to solve, and their variety will need expertise from all corners. This doesn't mean the sector won't be competitive. It'll have to be to some extent if it wants to grow and outpace traditionally fuelled vehicles.
What's your opinion on this?
(Only subscribers can participate in polls)
a) Incumbent established companies will dominate the Indian EV sector.
b) New startups will play a bigger role in the Indian EV sector.
---
🕵️ BEYOND ECHO CHAMBERS
For the Right:
The Evil Of Banality
For the Left:
Indian History Is Badly Distorted: Here's How It Can Be Rewritten
---
🇮🇳 STATE OF THE STATES
Possible demolition drive (Delhi) – There could be more demolitions in the city soon. Several AAP MLAs have complained to Lieutenant Governor (L-G) V.K. Saxena about encroachments by the land-grabbing mafia in their constituents. There were also a couple of MLAs from the BJP that met with Saxena on the issue. In their complaints, they cited Bangladeshi nationals occupying parks and the presence of land sharks.
Why it matters: Anti-encroachment drives come under the municipal corporation's jurisdiction. Currently, it has no elected members due to the law that reunified the capital's civic bodies. Demolitions have become a polarising and political issue, especially after the one by the North Delhi Municipal Corporation at Jahangipuri earlier this year.
Assessing Mollywood (Kerala) – The Malayalam movie industry is going through a rough patch. A meeting was called by the Kerala Film Chamber (KFC) with representatives from other groups like the Association of Malayalam Movie Artists (AMMA) and the Malayalam Cine Technicians Association (MACTA), among others. There's concern about the movies not doing good business at the box office. Of the 77 films released this year, only seven have made a profit. One suggestion was to have flexible ticket rates for weekdays and weekends.
Why it matters: Since the pandemic set in, people are hesitant to return to the movies compared to pre-pandemic. The meeting also discussed setting up a disciplinary action committee. There have been some high-profile incidents that have affected the industry. The committee will look into such incidents, investigate them, and recommend actions.
Black fever cases (West Bengal) – Eleven districts in the state have reported at least 65 cases of black fever in the past couple of weeks. They include Darjeeling, Malda, Uttar, and Dinajpur. The rise in cases is probably due to sandfly bites that have the leishmania donovani parasite. So far, no cases have been reported in Kolkata. The cases were in people who spent time in Uttar Pradesh, Bihar, and Jharkhand.
Why it matters: The state said it'll treat all the cases for free. If there's an infection detected in a private hospital, they have to inform the district health officer. They will be the point person to monitor their treatment and recovery. Per the WHO, the symptoms are irregular bouts of fever, weight loss, enlargement of the spleen and liver, and anaemia.
Renewable energy park (Gujarat) – A new renewable energy park will be set up in the state across 6,000 acres of land in the Banaskantha district. It's one of the biggest allotments of land for renewable energy power generation. The project will have wind and solar energy production with a capacity of 9,000 MW. The revenue department will now begin allotting the land. The land is a government wasteland plot at the Little Rann of Kutch in the district.
Why it matters: In 2019, the state introduced a policy where wasteland could be given for electricity and renewable energy production. In 2020, the state announced its Gujarat Solar Power Policy for the next five years. It aimed to reduce the power costs of industrial units by around 50% and remove any capacity ceiling for setting up a solar project.
Bypoll results (Arunachal Pradesh) – The ruling BJP swept the panchayat by-polls winning 108 gram panchayat seats. The National Peoples' Party (NPP) got five seats, while Congress and the Janata Dal (United) won three each. The total estimated turnout was 84.55%. In the single Zila Parishad seat in the Kurung Kumey district independent candidate, Bengia Tayang defeated NPP candidate Chello Tagar by only 98 votes.
Why it matters: The state has more than 8,200 gram panchayat seats and 242 Zila Parishad seats. The BJP has more than 6,300 panchayat seats and 188 Zila Parishad seats. There were elections held for 130 panchayat seats earlier, and the BJP won 102 unopposed. Union Law minister Kiren Rijiu said the people of the state have full faith in the BJP and the Chief Minister.
---
🔢 KEY NUMBER
$8.1 billion – India's foreign exchange reserves fell by $8.1 billion to a 15-month low of $580 billion. It comes as the rupee reached record lows against the dollar, approaching the ₹80 mark.