September 24, 2021
either/view ⚖️
Online arguments
To: either/view subscribers
---
Good morning. While joining a university or job, you might have to sign some forms accepting the rules and regulations. Have you heard about signing declarations against dowry?
Yes. As we all know, Kerala has been witnessing several dowry-induced deaths in the past few months. This has resulted in many organisations and authorities taking actions within their own powers. Now, several universities in the state have made it mandatory for students to sign a declaration guaranteeing that they will neither ask for nor give dowry while getting married. If done against, the declaration warns withdrawal of degree.
Well, serious issues call for actions at grassroots level.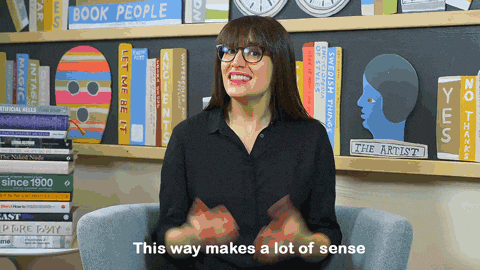 ---
📰

FEATURE STORY
Should virtual courts function in India post-pandemic?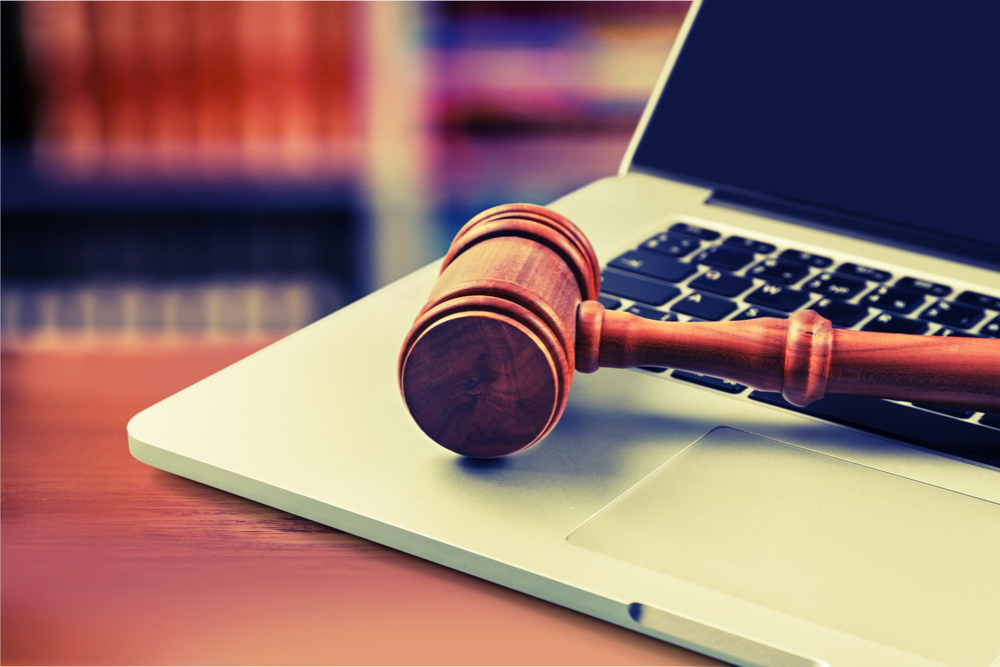 COVID-19 is slowly subsiding and all of us are excited about moving back to physical workspaces. Just like us, the judiciary too has held virtual meetings in the form of 'E-courts.' Although physical hearings have started, the courts are now moving towards a hybrid practice. This move has received its fair share of positive and negative responses from the lawyers, judges and common people. So here we are to discuss if there is a need for virtual courts or not.
Context
The modernisation of the judiciary is not a new concept. The basic plan began with the introduction of the e-courts project in 2005. The aim was to transform the Indian judiciary with Information and Communication Technology (ICT). Similarly, virtual courts are said to have been used on certain occasions when judges move between principal seats and benches of high court due to changes in the duty roster.
The COVID-19 pandemic has made virtual courts a necessary need rather than a mere technological development. The nationwide lockdown last year resulted in a complete halt of judicial activities. Just like education, government meetings and workspaces, the judiciary moved to the digital space. Courts started hearing cases online.
The shift has eased the judicial process and helped the judiciary sustain during the pandemic. From 2006 to 2017, the average increase in pending cases remained at 4.7 lakh every year. In 2020 alone, the number of pending cases increased by over 50 lakhs. If this continues, the Indian judiciary system will turn chaotic and broken.
This stirs the need for virtual courts. The switch to virtual courts last year has helped the judiciary balance its workload. Several people have been supporting this change. However, Hyderabad and Gujarat High Courts have done away with virtual hearings recently. Since the COVID-19 cases are reducing, many are hoping to start complete physical hearings. The question now is – Should virtual courts function in India post the second wave of the pandemic?
Virtual courts should continue to exist
The COVID-19 crisis has created a demand for virtual courts. Two main factors driving the need for virtual courts are less travel and reduced transportation costs. Both lawyers and litigants can attend hearings from their own spaces. They will have to spend time only for the hearing. The travelling hours and extra hours in crowded courtrooms required in physical hearings are avoided.
Recently, Uttarakhand completely shifted back to physical hearings. This received divided responses from the lawyers. Sources in the judiciary say that the threat of the pandemic is not yet over and that virtual hearings make things easier for advocates and others.
Petitions were filed against the decision of Uttarakhand and Gujarat High Courts for moving back to physical courts. The petition read that 'access to virtual courts and conducting cases through video conferencing is a fundamental right available to every lawyer under Article 19(1)(a) and (g) of the Constitution. It added that since it is a fundamental right, it can not be dispensed with on procedural grounds like lack of technology or inconvenience of the courts in handling them.
The petitions also mentioned that the Supreme Court's e-committee has been striving towards implementing the e-courts project since 2005. Therefore, this decision to discontinue virtual courts is like a 'death knell', as it goes against the aims, core elements and efforts of the e-committee. Most petitions were filed only by the lawyers, however, in a recent petition, litigants sought the SC to declare access to justice through virtual courts (hybrid model) as a guaranteed fundamental right of every litigant.
Justice DY Chandrachud opined that the Supreme Court of India has truly become a National Court because of virtual hearings. He added that the judiciary has become more inclusive through the video conferencing facility. Lawyers from Kerala, Tamil Nadu, West Bengal, Rajasthan, Orissa, Jammu and Kashmir and other states are appearing before the Supreme Court.
Chandrachud also said that the constructive use of technology has helped in creating a repository of metadata of cases in India. This has aided in online payment of fines and court fees. The National Judicial Data Grid has a repository of metadata of 4.6 crore cases. There are also other perks of having virtual courts like improved transparency and justice being made more accessible and affordable with easy access to SC from our homes and reduced travel costs. It will also help in the faster delivery of justice.
Physical hearings are enough
There are many problems with using virtual courts. Even before we begin to discuss those, the basic argument put forth is that virtual courts are unlikely to contribute in a post-pandemic world. They have been useful and provided a major solution to the judiciary during the pandemic. The major perk of virtual courts is that they can speed up the process. However, experts say it might not be possible post-pandemic.
The basic concern is that the bar and bench at the district level lack the technological advancement required for virtual hearings and e-filing. Secondly, many trust issues exist in the Indian courtrooms. An opinion article in Scroll mentions that lawyers complain about the ability of judges and court masters to literally mute their voices in a virtual set-up. The power to mute a lawyer, unlike the real-world hearings, creates a power dynamic.
The Uttarakhand High Court defends its decision and asserts that the decision has the support of the Uttarakhand HC Bar Association. The major claim is that law, as an institution, thrives on the physical presence of judges and lawyers in the court premises.
The bench, while hearing the petition, observed that the law fraternity is missing the eye to eye contact that makes the arguments effective. It also asserted that young lawyers benefit and learn from watching the seniors argue in court. Additionally, an application filed against the petition claimed that the petitioner represents only 5000 lawyers. But more than 5 lakh lawyers in the country do not want virtual court hearings to continue.
Virtual settings are said to create psychological pressures for both lawyers and judges. For instance, a judge lost his patience and scolded a young advocate and later attributed the outburst to the tension and stress he had while adapting to virtual hearings.
There are additional disturbances like traffic, echo or some technical faults that disrupt the hearing process. Many lawyers and judges have complained about it. Additionally, it is difficult to analyse the credibility of a witness virtually. The evaluation goes beyond what the witness says. The judges critically analyse the body language, facial expression and other non-verbal cues. This is not possible in a virtual courtroom.
Experts also cite other difficulties like cybersecurity threats and hacking. The challenges also erupt from the lack of equipped staff who could handle the maintenance of e-court records.
---
🕵️ BEYOND ECHO CHAMBERS
For the Right:
Is Modi-Jaishankar's 'Love' For Afghans All Talk & No Action?
For the Left:
India doesn't need speed breakers. Modi govt right to help automobile, telecom
---
🏴 STATE OF THE STATES
Mystery Lake (Arunachal Pradesh) – Have you been intrigued by the Bermuda triangle? If yes, the Lake of No Return in Arunachal Pradesh will interest you. The water body, which lies between India and Myanmar is over 1.8 km in length and 0.4 km in width. But, you shouldn't underestimate the lake. Folklore has it that those who visited this mystery lake never made it back. Legends dating back to World War II say that many allied aircrafts crash-landed into the lake mysteriously. But many people claim these are mere concoctions of imagination to lure tourism to the region. True or not, it's a good story to tell.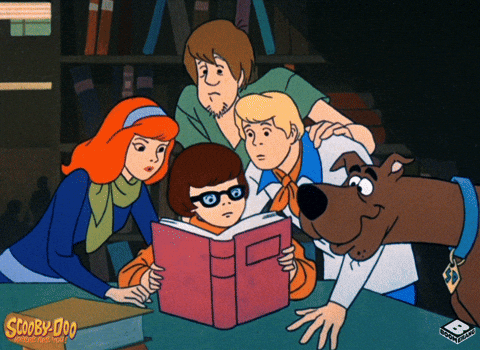 Job Promises (Uttarakhand) – As elections are coming up in Uttarakhand, one party has announced to take up a 70-day yatra promising jobs. If you haven't already found out which party we are talking about, it is the Aam Aadmi Party. AAP has six employment guarantee schemes up its sleeves. They are planning to go on this yatra to connect to locals and look into opportunities for further job avenues. Among the many promises, AAP pledges to give jobs to every household and ₹5,000 stipend to unemployed youth until they get a job. Government jobs and reservations for locals are also part of the poll promise. Only time can tell us what is to happen in Uttarakhand.
Expert Advice (Telangana) – The internet solves most of our career-related doubts. But what about small farmers who don't have access to the right expert advice? To solve these woes of farmers, the Telangana government has signed an agreement with an agri-insurtech venture called Wingsure. The company will use artificial intelligence and deep technology to offer crop insurance products. Once the tech company provides solutions, the IT department and Agriculture department will ensure that the advice is implemented by the farmers. A reputed university is also roped in to give expert advice on how to mitigate risks specific to crops, climate change, etc. Such meaningful efforts will definitely improve the plight of farmers.
Iconic Scholarship (Jharkhand) – We often say the youth of today is the future of tomorrow. The Jharkhand government wanted to prove their commitment in building a bright future. So they have rolled out a unique scholarship scheme called the 'Marang Gomke Jaipal Singh Munda Overseas Scholarship'. Named after a tribal icon from Jharkhand, the state extends an exclusive scholarship to six tribal students who aspire to pursue higher education in the UK. By way of this scholarship, the state government yearns to empower the tribal community as well as promote the young talents to study in renowned universities. This scholarship will take care of the student's tuition fees, living, journey and other expenses. This is indeed a very thoughtful initiative.
Strict Measures (Maharashtra) – Road rules are meant to be broken, right? No. Follow the traffic rules and drive safely, else you might have to go to court. Tired of troublesome motorists who don't pay the fine, Nashik's traffic police have sent out an SMS to all offenders. The message reads that they must pay the fine by September 24, else they will have to reach the Lok Adalat on September 25. They have been warned that the message will act as a court notice and therefore, it is in their own interest to settle the fine ASAP. What can we say, if 22,507 motorists don't pay their fines, the police have to take a strict measure.
---
🔢 KEY NUMBER
14.3 lakh – Users lost by Vodafone India in July, reveal recent reports from TRAI. During the same period, Reliance Jio added 65.1 lakh customers and Bharti Airtel gained 19.42 lakh subscribers.