June 20, 2022
Good morning. In today's either/view, we discuss whether India's new guidelines on surrogate ads are a step in the right direction. We also look at Haryana's plans to start a global city, among other news.
---
📰

FEATURE STORY
Surrogate Ad Guidelines – Is It A Good Step?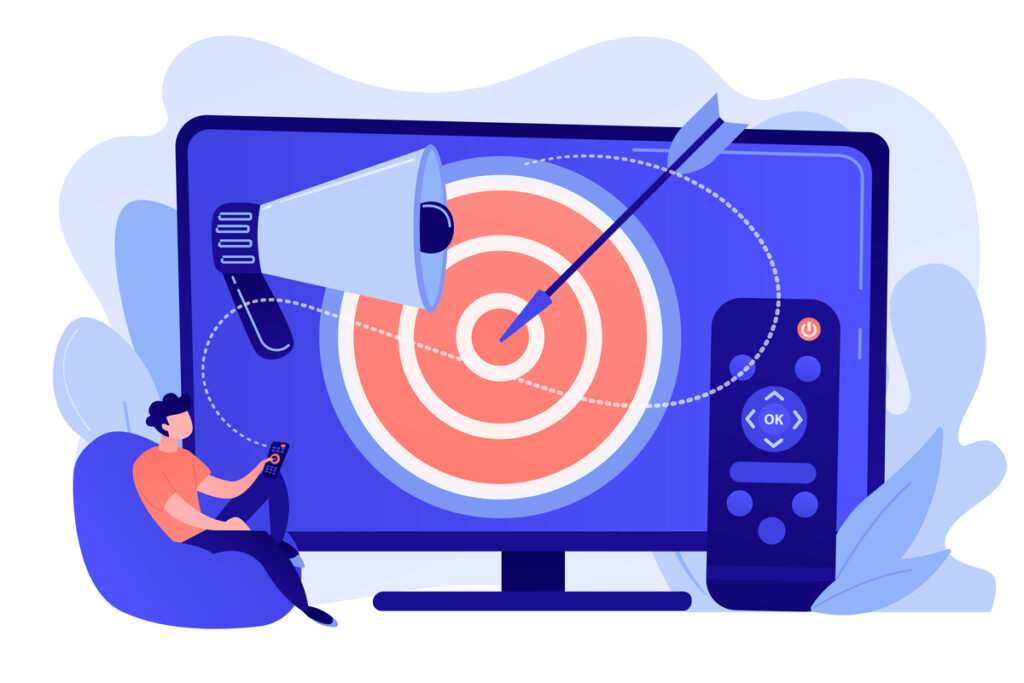 David Ogilvy once said, "What really decides consumers to buy or not to buy is the content of your advertising, not its form." We've come a long way from the days of Don Draper and the Mad Men era. Or have we? Now, ads are omnipresent and hard to escape. It's a part of our everyday lives on billboards, media, etc.
The ad world in India could be in for some changes. The Centre has introduced guidelines to curb misleading ads, ban surrogate ads and impose strict norms on ads that seek to lure customers with discounts and free offer claims. The Prevention of Misleading Advertisements and Endorsements for Misleading Advertisements, 2022 will also regulate ads targeting kids. The question arises, is this the right approach? Is it consumer-friendly? Or are the regulations too strict?
Context
What's a surrogate ad? It's basically a substitute. It's an ad that duplicates the brand image of one product to promote another product of the same brand. They usually promote and advertise products where the original product can't be advertised on mass media like alcohol. They came to the fore in the mid-1990s after the Cable Television Networks (Regulation) Act, 1995 banned direct liquor, tobacco, and cigarette advertisements.
The advertising sector is big business anywhere. In India, it's expected to grow with a compounded aggregate growth rate (CAGR) of 12% and reach ₹1 lakh crore in revenues by 2024. Over the past few years, digital media has led the way. Its contribution to the media and entertainment sector grew from 16% in 2019 to 19% in 2021. For traditional media like newspapers, radio, and television, it was 68% in 2021; a decrease from 75% in 2019.
There aren't any specific figures on how much products like alcohol and cigarettes spend on advertising annually. Per some media experts, the surrogate industry spends between ₹600-700 crores in the Indian ad industry. Around 60-70% are targeted towards TV advertising.
With the pandemic, more people stayed and worked at home, and advertisers quickly adapted. In 2021, ad sector revenue was ₹74,600 crores. This year, it's expected to grow by 16%. Whatever report or survey you look at, the ad sector is projected to continue to generate a lot of revenue in the years ahead. With such a big platform, regulation was necessary.
In 2020, the Central Consumer Protection Authority (CCPA) was established under Section 10(1) of The Consumer Protection Act, (CPA) 2019. This Act was a replacement for the Consumer Protection Act of 1986. The overall purpose of the bill was to ease the process of addressing consumer complaints. It also has provisions for setting up the Consumer Disputes Redressal Commission and forums.
What the CCPA does is protect consumers from ads that have false information about a product or service. It recognises these as offences and provides authorities with the power to investigate matters relating to consumer rights violations and unfair trade practices. Section 21 of the Act defines the powers of the CCPA to crack down on misleading ads. A fine of up to ₹10 lakh can be imposed on the manufacturer or endorser of false and misleading ads.
In came the new guidelines. Consumer affairs secretary Rohit Kumar Singh said the Central Consumer Protection Authority (CCPA) has provisions for handling misleading ads that affect consumer rights. These new guidelines have been introduced to make them more explicit and clearer to the ad industry. They'll apply to all platforms, including government advertisements issued by Public Sector Undertakings (PSUs).
While the guidelines are applicable immediately, changes will happen over time. They're a framework for advertisers to alter their strategy for companies and brands to prevent misleading ads. However, some concerns remain about its rigidity and vagueness in some areas. But is this overall good/necessary for an industry that's projected to keep growing?
VIEW: It's ultimately consumer-friendly
These new guidelines will force companies to do their due diligence on misleading claims. It's to ensure overall transparency so that the consumer doesn't feel cheated. Celebrities play a big role in advertisements. Now, they'll have to disclose any material connection with the manufacturer or advertiser of the endorsed product. For existing brands, the rules could be a boon as new entrants would have to think twice.
Dr Sandeep Goyal, who has been campaigning against surrogate ads, wrote about the new guidelines and why previous attempts have failed in regulating them on TV. In 2018, he wrote an open letter to the Chairperson of the Advertising Standards Council of India (ASCI), Ms Abanti Sankaranarayan, on the trove of surrogate ads during the IPL. He stated that the ASCI has been a bystander as ad agencies and brands have ignored the laws and rules. He has welcomed the current guidelines.
The new rules will accelerate the compliance process for both brands and agencies. Given how exposed kids and youngsters are to mass media, tighter regulations are necessary. It goes back to the consumer-first mentality. The new rules are in some ways an extension of the ASCI's code for Self-Regulation of Advertising on brand extensions categorically mentioning liquor and tobacco.
COUNTERVIEW: Lacking in details
The goal of the new guidelines is clear. However, there are grey areas and possible loopholes. While there's a ban on surrogate ads, there's nothing on brand extension. These have been used by advertisers to promote a different type of product under the same brand name that's otherwise not approved, like tobacco and liquor. So, if a brand sells tobacco, it can use the same brand name to advertise something else.
Concerning disclosures by celebrities, there's no explanation on how and where. The rules are in contrast to the ASCI guideline that asks endorsers to disclose a material connection with a brand. Broadly, one argument is that if a product can be made and marketed, it should be allowed to be advertised. Companies will always claim they're developing a market for the surrogate product. This may not always be true. So, can anyone regulate Bengaluru's IPL team called the Royal Challengers, based on the liquor brand Royal Challenge?
There's a danger of overregulation as well. Instead of banning ads, the better move would be for the government to educate people through campaigns on certain products. Then leave it to the consumers to decide. Any sort of blanket ban would make companies less likely to enter a market or segment. This could end up hurting consumers if there are only a few competitors or a monopoly.
What's your opinion on this?
(Only subscribers can participate in polls)
a) The new guidelines on surrogate ads are a good step for consumers.
b) The new guidelines on surrogate ads are inadequate and contain loopholes.
---
🕵️ BEYOND ECHO CHAMBERS
For the Right:
Why Modi, Yogi Governments Are Treating Agnipath Protesters As 'Their People'
For the Left:
ED Summons To Rahul Gandhi A Shot In Arm For Congress. For Cadre, This Creates A Problem
---
🇮🇳 STATE OF THE STATES
Global City (Haryana) – The state government will auction 150 acres of land in Gurugram to invest ₹4,800 crores in creating infrastructure for a global city. A total of 1,003 acres have been identified on the Dwarka Expressway. Chief Minister Manohar Lal Khattar held stakeholder discussions with developers from NCR, Bengaluru, and Mumbai. The city will focus on sustainability. The land available will be used for both residential and commercial development.
Why it matters: The project has been envisioned as a futuristic city within a city. It was announced last year. It will be built on a public-private partnership. The project has been pending since 2012. Industrialists welcomed the move since Gurugram needed a commercial hub. It's also in a strategic location. However, there are challenges in power infrastructure and traffic management.
Accessing citizen data (Karnataka) – IBM, Wipro, and SBI are among the companies that have approached the government for access to citizen data through the e-Sahamati platform. More companies like Reliance and Canara Bank are also reported to be interested. The government has formed two committees to regulate who can share and access the data. Both have the power to revoke approvals given to data seekers. Data seekers will pay a one-time fee of ₹50,000 to access the data.
Why it matters: The e-Sahamati platform was launched in December 2021. It's said to be the country's first consent management platform to allow citizens to share their data with companies and NGOs using Aadhaar identification. Since its launch, the platform has gotten 195 consents from citizens, mostly farmers, and citizens. Next month, the government will have a public consultation to discuss the issue of data-sharing by citizens.
Apparel manufacturing for SHGs (Odisha) – To promote entrepreneurship among women, the government will collaborate with the New Delhi-based Apparel Made-ups and Home Furnishing Sector Skill Council (AMHSSC) to promote skill development at self-help groups (SHGs). The Mission Shakti department will promote skill development for 10,000 Mission Shakti SHG members.
Why it matters: The initiative will help develop skilled manpower in the apparel sector and provide self-employment opportunities. It'll help SHG members with basic tailoring skills and basic dress design to increase marketability. It will also ensure the long-term viability and visibility of the tailoring units and facilitate industry partnerships with the apparel sector.
Projects galore (Gujarat) – Prime Minister Narendra Modi laid the foundation stone for development projects worth ₹21,000 crores. He began the day by seeking blessings from his 100-year-old mother, and then inaugurated the redevelopment of the Shree Kalika Mata at Pavagadh Hill. He said the projects will help India's development through the state's development model. The investments are in maternal health, housing for the poor, and higher education.
Why it matters: The housing projects will be constructed under the Pradhan Mantri Awas Yojana. During his speech, he said India's development is dependent on women's development. The scheme for pregnant mothers will provide them with 2 kg of chickpeas, 1 kg of tur dal, and 1 kg of edible oil for free. This will be extended to all tribal communities as well.
Protests over Tawang church (Arunachal Pradesh) – More than 2,500 members from various churches in the Lower Dibang Valley district held a peaceful protest to express solidarity with the Christians in the district. The organisers, the Dibang Christian Forum (DCF), were protesting the persecution of Christians since they were being denied a place of worship. They said the local administration intervened in the construction of a new permanent church. Despite repeated appeals, the structure hasn't been completed.
Why it matters: Similar rallies happened in other districts. The Arunachal Christian Forum (ACF) will convene a meeting with all Christian organisations to see what steps can be taken to resolve the issue. On May 23, a high-power committee submitted its report to Chief Minister Pema Khandu. It said the state government should follow the Supreme Court's order to strictly follow the Unauthorised Religious Structures (Regulation, Removal, and Relocation) Policy, 2010.
---
🔢 KEY NUMBER
7 million – The combined number of active subscribers Bharti Airtel, Reliance Jio, and Vodafone Idea lost in April. It's the biggest decline in 10 months. It's also the first time in a decade that all companies have lost active subscribers.