March 30, 2021
either/view ⚖️
House on fire
To: either/view subscribers
---
Good morning. The 220,000-ton cargo ship Ever Given, which was stuck in Suez Canal for almost 6 days, was finally set free on Monday by salvage teams. The ship stretches for more than 1300 feet and can carry 20,000 containers. The fully laden ship's bulbous bow got entrenched in the sandy banks of the Suez Canal last Tuesday due to heavy winds, affecting traffic in the vital waterway.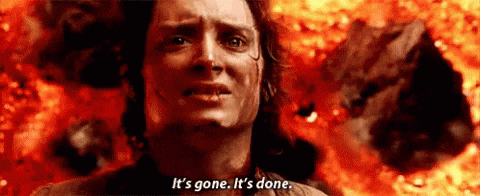 ---
📰

FEATURE STORY
Tata versus Mistry: Supreme Court verdict
Last Friday, the Supreme Court of India allowed the appeals filed by the Tata Group and set aside the December 2019 order reinstating Cyrus Mistry as Tata Sons Chairperson by the National Company Law Appellate Tribunal (NCLAT). It is seen as a major victory for Tata Group and Ratan N. Tata in their legal battle against Cyrus Mistry and Shapoorji Pallonji Group (SP Group).
Context
Cyrus Mistry, through his family backed Shapoorji Pallonji group of companies, owns around 18.4% stake in Tata Sons.
Cyrus Mistry had joined the board of Tata Sons as a Director on September 1, 2006. He took charge as executive chairman of Tata Sons in December 2012. He was removed from his post on October 24, 2016 after a board resolution was passed by Tata Sons. Later, he was removed as Director from Tata Industries Limited, Tata Consultancy Services Limited and Tata Teleservices Limited. He then resigned from other Tata Group companies including Indian Hotels Company Limited, Tata Steel Limited, Tata Motors Limited, Tata Chemicals Limited and Tata Power Company Limited.
On December 20, 2016, Cyrus Mistry and his two family backed companies – Cyrus Investments Private Limited and Sterling Investments Corporation Private Limited (both part of Shapoorji Pallonji group) – had filed moved the National Company Law Tribunal (NCLT) challenging Mistry's removal. On September 21, 2017, the majority shareholders of Tata Sons approved a resolution to convert the holding company to a private limited company. This was done to place restrictions on Mistry's ability to sell its stake in Tata Sons to external investors.
After NCLT rejected Mistry's requests, he appealed the NCLAT which restored him as executive chairman of Tata Sons on December 18, 2019. But NCLAT suspended its implementation for 4 weeks so that the Tata Group can appeal to the Supreme Court.
Cyrus Mistry's allegations:
Cyrus Mistry alleged that the affairs of Tata Sons were being carried out as though the company was a proprietary concern of Ratan Tata, and that the company had indulged in acts of oppression against minority shareholders and mismanagement.
Some of the other contentions by Cyrus Mistry include the following:
SP Group's relationship with Tata Sons went back 70 years and is based on mutual relationship and trust.
Tata Sons generated income from its group companies. Any decision taken by Tata Sons as the majority shareholder of the group companies would affect the functioning of those companies.
Conversion of Tata Sons to a private limited company is an act of prejudice as the protections offered by virtue of being public was taken away.
Tata Trusts, which is the majority shareholder in Tata Sons, cannot legally run such companies as it is a public charitable trust. The company needs to be run by the board.
SP group companies should have representation in committees formed by Tata Sons board of directors.
Cyrus Mistry had also asked for separation of SP group's ownership in Tata Sons through fair compensation.
Supreme Court's judgment:
The apex court found that the questions of law raised in the case were answered in favour of the Tata Goup and upheld its appeals. The court dismissed the appeals of SP group. The court also refused to adjudicate on fair compensation.
In its judgment, the court noted that the provision to include small shareholders in the board of directors is only applicable to listed companies, and Tata Sons is not a listed company.
The court came down heavily on Cyrus Mistry's reinstatement as executive chairman of Tata Sons by the NCLAT. It said, "It is interesting to note that at the time of his appointment in December 2012, what CPM [Cyrus Mistry] saw and acknowledged, was a "great learning experience he had under the direct guidance of RNT [Ratan Tata]", but at the time of departure in October 2016, what he saw was only a conduct for over 10 years, that was oppressive and prejudicial to the interests of the company and of the minority. NCLAT failed to take note of this, while granting reliefs neither sought for nor feasible in law."
The court noted that Cyrus Mistry had set his own house on fire in 2016.
"If the company's affairs have been or are being conducted in a manner oppressive or prejudicial to the interests of the S.P. group, we wonder how a representative of the S.P. Group holding a little over 18% of the share capital could have moved upto the topmost position within a period of six years of his induction. Therefore, we are of the considered view that the claim for proportionate representation on the Board is neither statutorily or contractually sustainable nor factually justified," the judgment noted.
The court also found that there was nothing wrong in the conversion of Tata Sons from a deemed public company to a private limited company. It said that Tata Sons was initially a private limited company, which got converted to a deemed public company 'by operation of law' in 1975.
The judges wrote, "The question before the court is whether the reconversion is in accordance with law or not. The question is not whether it is good for the company or not."
---
🕵️ BEYOND ECHO CHAMBERS
For the Right:
For the Left:
---
🗳️ ELECTION WATCH
Assam
(126 constituencies – 3-phase polls)
Seven leaders of the BJP who will be contesting in the upcoming polls as independents, after being denied tickets by BJP, have been expelled from the party for six years. This comes days after 15 leaders, including former deputy speaker Dilip Kumar Paul, were booted out of primary membership of the party for six years.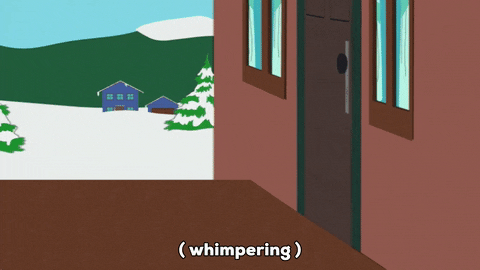 Kerala
(140 constituencies – 1-phase poll)
The High Court of Kerala allowed the distribution of rice to non-priority 'blue' and 'white' ration card holders by the state government. Earlier, the State Election Commissioner had ordered a halt on rice distribution noting that the model code of conduct was in place. The government had stated that the announcement to distribute rice to non-priority card holders was done during the budget session in January, and hence it cannot be called arbitrary. The court, while dismissing EC's stay order, urged the government to ensure that rice distribution was not being done to influence voters in the upcoming elections.
Tamil Nadu
(234 constituencies – 1-phase poll)
DMK MP A Raja apologized for his remarks against Tamil Nadu Chief Minister and AIADMK leader Edappadi K Palanisamy. Last Friday, Raja had made some offensive remarks against CM Palanisamy and his mother. While campaigning later, CM Palanisamy broke down and questioned what the status of women would be under DMK rule. Raja apologized saying that he did not intend to make personal remarks against the CM.
West Bengal
(294 constituencies – 8-phase polls)
On Sunday, the Election Commission informed that 56 bombs were recovered from a "bamboo-fenced tile shed room" in Narendrapur in West Bengal's Baruipur police district. The search was conducted based on a secret source information and one Tarun and other unknown people were arrested. Investigation is ongoing to find all those involved in "manufacturing, transportation and illegal use of bombs."
---
🏴 STATE OF THE STATES
Refused (Jammu and Kashmir) – Former Chief Minister Mehbooba Mufti was denied a passport by the Criminal Investigation Department (CID) of J&K Police. In a tweet, Mufti wrote that the passport was refused after the CID found it 'detrimental to the security of India'. This comes days after the Enforcement Directorate questioned her in an alleged money-laundering case.
Keep guessing (Gujarat) – Amidst the political turmoil in neighbouring Maharashtra due to the explosive allegations against the state Home Minister Anil Deshmukh, his party boss and NCP President Sharad Pawar was rumoured to have met Union Minister Amit Shah in Ahmedabad on Friday. The meeting allegedly took place at the house of a Gujarat billionaire businessman who is supposedly close to Prime Minister Narendra Modi and Amit Shah. While NCP has denied that any such meeting took place, Amit Shah cryptically told reporters that not everything could be made public.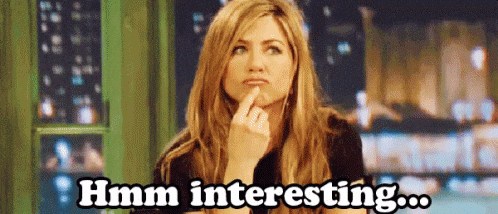 Proof of rejection (Assam) – The Centre has asked the Assam government to immediately issue 'rejection slips' to those citizens who were excluded from the 2019 final National Register of Citizens (NRC). Out of 3.29 crore applicants, over 19 lakh people were left out of the final NRC which was published on August 31, 2019. Assam is the only state in which NRC exercise was completed under the supervision of the Supreme Court.
---
🔢 KEY NUMBER
$460 million – Series F funding amount raised by Byju's, the Indian EdTech startup. The round was led by MC Global Edtech Investment Holdings at a valuation of over $13 billion.