March 3, 2022
Good morning. In today's either/view, we discuss the pros and cons of digital lending apps in India. We also look at how the Russia-Ukraine conflict is affecting traders in Gujarat, among other news.
---
📰

FEATURE STORY
The Good and Bad of Digital Lending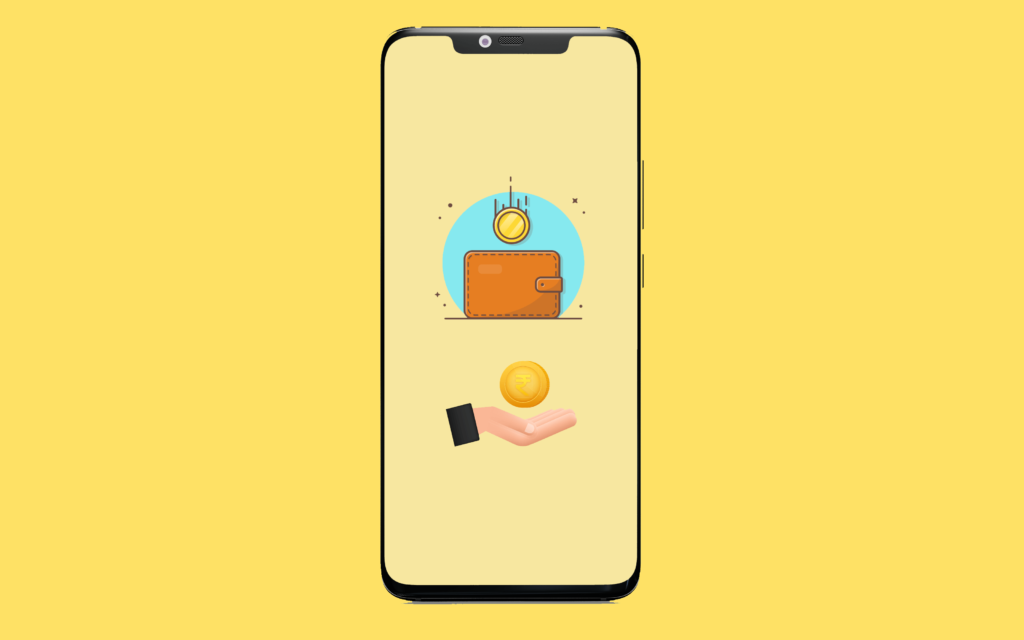 It's fascinating to see how the internet grew over the years. Launched as a military venture, the world wide web soon evolved into something of a fifth limb to us. Given the rising noise around the metaverse, it's easy to understand why the social aspect of the internet is often paid more heed to. But let's take a quick moment out of our day to really take a gander at the slightly nerdier side of the goose – FinTech. Specifically, digital lending.
Right now, digital lending, as per the charts, has become the go-to way of availing credit for the average Indian. The smooth, slick and shiny new apps are actively replacing real-time exchanges between buyers and sellers with credit-based systems. But just like your Dogecoin valuations, every rise must have a fall, and digital lending is no exception. With barely any data protection and no active regulation, it's the wild wild west out there for the doe-eyed consumer.
With more scams and illegal operations coming up, the question remains: is too much of a good thing actually any good?
Context
According to a Reserve Bank of India (RBI) Working Group (WG) on digital lending, about 1,100 lending apps across 80 application stores are available to Indian users. Out of them, at least 600 apps are considered illegal as of November 2021. Considering the increasing number of such apps, the RBI even recommended a new law regarding their regulation and maintaining a Self-Regulatory Organisation (SRO) for the same.
Given digital lending in India is expected to reach $350 billion by 2023, this definitely does not come as a surprise. And while this form of online banking has been gaining traction in most developing economies since the pandemic, its reach in India seems to be the widest. But before we start pulling the meat from the bone, let's put a definition to digital lending.
As per the RBI report, digital lending is "a remote and automated lending process, majorly by use of seamless digital technologies in customer acquisition, credit assessment, loan approval, disbursement, recovery, and associated customer service." This includes all the Buy Now Pay Later (BNPL) and Convert to EMI schemes and products available online.
While, for the most part, this system has been described as an incredible opportunity, the extremely evident gaps in the model are shaking people's trust in it. Things have gotten so bad that even private companies like Google have started protecting consumers by blocking apps. Several startups in Kenya, China and Indonesia have also been shut and charged for their "easy cash" schemes. But the situation in India might be just a little more complicated.
Too many cooks
Currently, several factors are working in favour of digital lending in India. Given our archaic personal bankruptcy laws and the number of people who cannot access formal credit, our move towards digital lending makes sense. As Professor Eswar Prasad explains, "These platforms are clearly serving an unmet need". And forcing the system to conform to our convoluted bureaucracy is sure to take everything that's working for the model away from it.
According to Rahul Sasi, one of the cybersecurity experts that the RBI consulted, the digital lending sphere is also a "hard-to-tame market" given its nature. No amount of policy work can actually keep crime contained in cyberspace. To formulate legislation that practically works with changing tech, flexibility is a must. But this usually gives way to loopholes and soon becomes a vicious cycle, constantly teetering on curbing innovation and being outdated. Covering this through written rules becomes complicated.
Now, just because something is difficult does not make it not worth trying. In fact, what we're looking at here is space for more efficient institutions like Self-Regulatory Organisations. These SROs are non-governmental organisations that set rules and standards for the industry and even enforce them. For digital lending specifically, the RBI has already recommended them for regulatory purposes. Basically, these SROs do what we all hoped the government would do, without the red-tapism and waiting.
Even if we move away from the speed factor of digital lending, the system does make banking a lot more inclusive. India's unbanked population is 190 million as of August 2021, and this model helps them access loans without a credit score. Digital lending has become especially popular among micro, small and medium enterprises (MSMEs). This essentially boosts the domestic economy, which is a working goal anyway. Suddenly stifling this progress with stringent laws might hurt us more than we expect.
Too many crooks
Here's the thing, 600 out of 1,100 is 54.55%. This means that over half of the digital lending apps out there right now are fraudulent. If that doesn't concern you, we're not sure what will. Even Professor Prasad, as quoted earlier, said that the only reason why consumers keep coming back to the "exorbitant interest rates" is because they have to. And if that is the case, why not make sure that the experience is as safe as possible for the individual?
In the past month, reports against the CASHe app, a Mumbai-based company, harassing their customers for repayment has been covered everywhere. Certain loans even reach an obscene 300% interest rate which, by the way, is definitely not normal. The company's incessant harassment has also cost some people their livelihoods. Yet, CASHe continues to function without any charges.
Unfortunately, these aren't isolated incidents. Several digital lending companies use what is described as "mafia tactics" to ensure repayment from consumers. According to the SaveThem India Foundation, in 2021, at least 17 suicides have been connected to these recovery methods. Last year also saw over 64,000 harassment complaints from Indians. This is a 31% increase from the previous year's numbers.
There is also a serious threat to people's data. More often than not, these non-banking finance companies (NBFCs) that give out digital loans use people's data against them to force payments. Besides, it isn't like the RBI is unaware of the obvious positives of digital lending. They also don't want the innovation to stop, especially given our acceptance of these systems post-pandemic.
For years, India has been dedicated to consumer rights and regulating digital lending is just us following that rhetoric. The RBI's recommendations seek to streamline the whole sector, making it more transparent and safer for the consumer. Whether it's by regulating enticing yet misguiding ads or by providing standards for the tech used by the companies for data protection. Let's face it, what's the point of tech if it isn't safe to use?
What's your opinion on this?
(Only subscribers can participate in polls)
a) Digital lending apps do more harm than good.
b) Digital lending apps do more good than harm.
---
🕵️ BEYOND ECHO CHAMBERS
For the Right:
Why India's Implicit Support to Russia On Ukraine War Is A Strategic Blunder
For the Left:
How Opposition Slamming Modi Government's Handling Of Crisis Doesn't Hold Water
---
🏴 STATE OF THE STATES
Piped water for rural homes (Delhi) – As the remaining houses in the villages of Badarpur Khadar, Daraula, and Ghalibpur get connected, the Delhi government has provided tap water to all rural households. They were provided under the Jal Jeevan Mission, funded by Delhi Jal Board (DJB). Delhi now joins six other states including, Haryana, Goa, and Telangana to achieve providing all rural households with water supply. Delhi officials said 95% of the city is now connected with the piped water network.
Why it matters: Delhi's rural population is more than 1 lakh with more than 22,000 households. The Delhi government has set out to provide 24×7 drinking water to all households by 2024 with the city being divided into three zones for the project. Recently, the DJB said it achieved an all-time high water production mark of 956 million gallons per day. Delhi Water Minister Satyendar Jain said DJB is rapidly moving towards providing a 24×7 water supply to Delhiites.
Developing Ramappa temple (Telangana) – The Telangana government will prepare a detailed project report (DPR) to develop the Kakatiya Rudreshwara Temple (popularly known as Ramappa temple) and its premises into a spiritual tourism hub. It comes months after it was designated a World Heritage Site by UNESCO. Located at Palampet in Mulugu district, it will be developed under the Union Tourism Ministry's 'Prasad' (Pilgrimage Rejuvenation and Spiritual Augmentation Drive) scheme. The state has to follow instructions from the Union Ministry to get funds for the project. Among the plans are a laser light show, gardens, and a boating service.
Why it matters: The temple was built in 1213 by Kakati Ganapati Deva. Since the UNESCO recognition last July, the state said it needs 250 crores for the project. The Ramappa temple will become a part of the proposed Kaleshwaram tourism circuit. The state will also develop four-lane link roads at the site. The temple is the first and only monument in the two Telugu states to be included among UNESCO's World Heritage Sites.
Repair of hospitals (Jharkhand) – For the first time in the state's history, the government has decided to end cases of ramshackle government hospitals that are waiting to be repaired. Chief health secretary Arun Kumar Singh ordered civil surgeons of community and primary health centres, sub-divisional hospitals, and maternity and child welfare clinics to periodically maintain their healthcare infrastructure. The notification authorised funds ranging from ₹10,000 for health sub-centres to ₹5 lakh for district hospitals.
Why it matters: The notification is a long-time coming as some doctors and healthcare professionals attend to their jobs in dilapidated structures putting themselves and patients at risk. Previously, the process to get funds for minor repair works was tedious. The new plan will expedite that process. Arun Kumar Singh has also asked the principal accountant general of the state to sanction ₹4,44,39,83,000 under the 15th finance commission to the health department. It will be used for healthcare infrastructure development in the years ahead.
Losses for traders (Gujarat) – For several Gujarat-based businesses, the ongoing war in Ukraine could have adverse effects. Russia and Ukraine account for 90% of the world's production of sunflower seeds. Any disruption in supply will impact the production of sunflower oil in the state. Currently, a five-litre pack sells for ₹2,400. Traders say it could increase to ₹2,900. Most of the stock is loaded in Ukraine and can be released in 2 weeks if the war ends. One worry is if Ukrainian ports get destroyed, it could cause a domino effect in Gujarat.
Why it matters: Gujarat has 50 to 60 oilseed companies that trade with Russia and Ukraine. Another problem is exports to these countries could also be affected due to the conflict. The state exports ₹2,400 crores worth of goods to both countries every year. Half of that is pharmaceuticals. As financial sanctions come into effect and Russia is removed from the international payment system SWIFT, it could lead to losses amounting to ₹400 crores for Gujarat traders.
Combating TB (Nagaland) – Drug-resistant tuberculosis (TB) is a recurring problem in the state. It requires the private and public health sectors to tackle it. Many patients were found to not be adhering to the treatment process, which leads to reinfections. There's also a lack of testing facilities that have led to delays in detection and treatment. The direct benefit transfer system for TB patients needs to be streamlined. There's also a general lack of awareness concerning preventing cases of reinfection.
Why it matters: Nagaland aims to eliminate TB by 2025. As the pandemic set in, healthcare resources were transferred to treat COVID-19 cases. Other patients, such as those with TB, were deprived of quality and timely treatment. The state has Nikshay, a web-enabled TB programme management system to maintain TB reports for both private and government setups. From 2017 till date, more than 16,800 cases were notified from private and public hospitals.
---
🔢 KEY NUMBER
60 million – The number of barrels of oil agreed to be released by all 31 member countries of the International Energy Agency. It's a response to concerns of an oil shortfall amid the ongoing conflict in Ukraine.