September 22, 2022
Good morning. In today's either/view, we discuss whether the National Logistics Policy will have a positive impact on Indian economy. We also look at the World Bank loan to Punjab, among other news.
---
📰

FEATURE STORY
The National Logistics Policy – Will It Have A Positive Impact?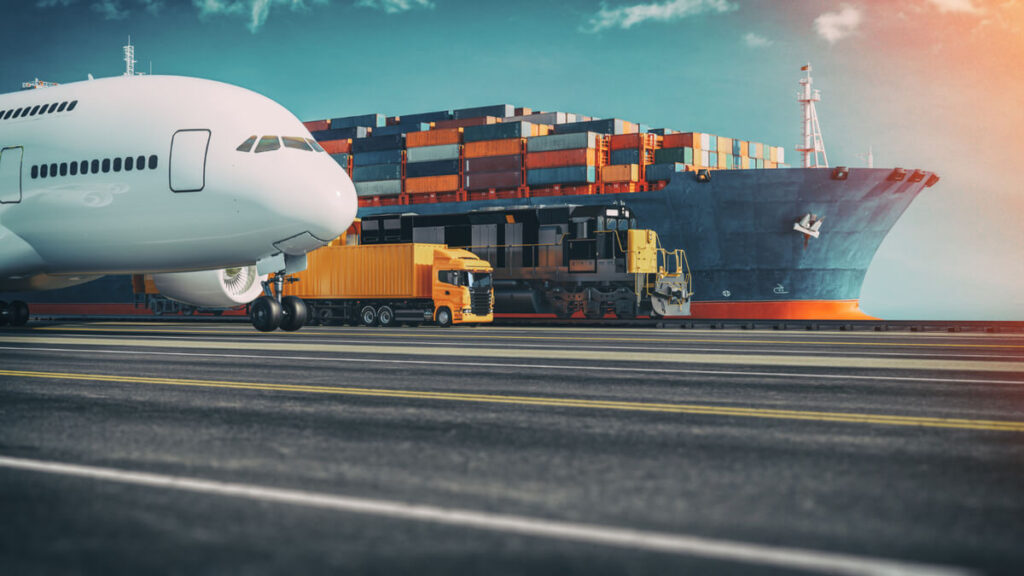 A big talking point during the pandemic has been logistics. How will the things we want as consumers get to us? How accessible will they be? For more than a year, people just got most of what they wanted and needed with a few clicks. But all that depends on logistics – getting the goods where they need to go.
As we transition into a post-pandemic world, India is one country paying attention to logistics. It recently introduced the National Logistics Policy to ensure India's economy remains competitive and continues to grow. We discuss the policy, its impact, and whether it'll shape up to be everything it needs to be or fall short.
Context
Logistics is the process of procuring, storing and transporting resources to their final destination. The modern era of international trade is more complex. Supply chains criss-cross between countries and regions as trade is a 24×7 business. Let's look at this sector from a worldwide perspective. In 2020, the global logistics market was valued at $8.6 trillion. That's a lot of trade spread across roads, rail, air, and sea. It also includes connectivity between those components and telecommunications and financial markets.
As the pandemic took hold, the global logistics industry took a hit. Supply chains were disrupted, to say the least. We've still not fully recovered from that. Some companies quickly pivoted and thrived. They took to e-commerce and digital transformation. Others weren't so lucky. Going forward, digital will play a bigger role, i.e., serving customers, inventory, etc.
Now, let's look closer to home. Even before the pandemic hit, India's logistics sector was projected to grow by more than 10% to at least $320 billion in 2025. It's unclear if this will come true, given the events of the past couple of years. Among the challenges the sector faces are figuring out demand and how much capacity to allocate and distribute products across regions and sectors.
The Indian government wants to accelerate growth coming out of the pandemic. They're hoping the new National Logistics Policy will help. At its launch, Prime Minister Narendra Modi said India's goods should be transported at the speed of cheetahs, alluding to his previous engagement where he released cheetahs brought from Namibia into the Kuno National Park (KNP) in Madhya Pradesh.
The policy took eight years to develop. Broadly speaking, it's to make the sector more efficient in various ways. The policy introduces digital integration of various systems of departments like roadways, railways, aviation, etc. The Unified Logistics Interface Platform (ULIP) will help in a smoother movement of cargo and exchange of information in real-time confidentially. There's also a system improvement group that will monitor logistics-related projects.
The policy is aimed at helping industries get out of any rut they might be in due to the pandemic. Will this policy play out as the industry wants and needs, or are there some drawbacks?
VIEW: It's a game-changer
It's good to know your audience, and they are thrilled with the news of this policy. Their happiness is two-fold – one, it's a shot in the arm for the economy, and two, it's an important moment for the sector in India. Fixing the logistics sector has been imperative for India. The government sees this policy as the way to ensure India becomes a key player in global trade.
There's also the timing of the policy. With global supply chains becoming stressed, countries and companies became jittery as China faltered. There's a sense of needing to look at alternatives. RS Subramanian of DHS Express said the world is moving to a China plus one route for sourcing and production. He cited research stating India will gain as its share of global trade will double by 2026.
One big thing with the sector is high costs. The policy takes aim at that low-hanging fruit. India's logistics costs are 13% of its GDP. That's high compared to developed countries like the US, South Korea, and Singapore at 7-10%. Then there's the Unified Logistics Interface Platform (ULIP). It'll bring together 30 digital systems across ministries and departments. This will help streamline the service delivery process across departments.
The good thing about the policy is that it can complement two things the government is doing – digitisation and infrastructure investments. Both will help companies in the sector keep costs manageable and ensure better service to partners and customers.
COUNTERVIEW: It's not that simple
As with any large-scale policy covering such a complex sector, it will live or die in how well it's implemented. One thing that remains to be seen is how the policy complements the various infrastructure programs the government has already undertaken.
For example, roads and highways have seen a lot of investment in the past couple of years. However, questions remain on their adequacy, quality, and safety. There's also the environmental factor. This mode of transport will have a high carbon footprint. Keep in mind that India has set ambitious climate goals. It's unclear how the policy aims to address this. This means there could be a need to shift to railways.
The railway sector has its own set of challenges. There are capacity constraints, structural deficiencies, and cost issues. The railways have yet to perfect their multimodal system in connecting with truck terminals and ports. To handle the sheer volume of goods, the railways must double their fleet to nearly 6 lakh.
The government wants to bring down logistic costs to 8% by 2030. This won't happen with the Centre's actions alone. It needs states to get on board. That could get complicated and messy.
Reference Links:
What's your opinion on this?
(Only subscribers can participate in polls)
a) The National Logistics Policy will have a positive impact.
b) The National Logistics Policy still needs work.
---
🕵️ BEYOND ECHO CHAMBERS
For the Right:
Fact-Checking Amit Shah On His Declarations In Telangana
For the Left:
Unprecedented Support For Bandh Called Against A Raja's Comments: A Wake-Up Call For Dravidianist Leaders?
---
🇮🇳 STATE OF THE STATES
Punjab gets $150 million loan from World Bank (Punjab) – The World Bank's Board of Executive Directors approved a loan of $150 million to Punjab to allow the state to manage its financial resources and improve access to public services. The loan has a maturity period of 15 years which includes a 6-month grace period.
Why it matters: The World Bank mentioned in its statement that Punjab's growth has been below potential. Providing monetary support will boost the capabilities of various government departments, allowing them to make informed policy choices to ensure sustainable growth. With this loan, the state will be able to enhance its planning, budgeting, and monitoring capabilities.
Liquor ban partially lifted (Manipur) – The Manipur cabinet has decided to partially lift the prohibition on liquor in the state, which was implemented due to the alarming rise of health issues due to the consumption of unregulated liquor. The ban will be lifted only at district headquarters, tourist areas, and hotels with not less than 20 rooms.
Why it matters: The partial lifting of the prohibition is due to the number of people suffering from liver and kidney diseases in the state due to unregulated liquor consumption. Although Manipur was declared a dry state in 1991, alcohol continued to be available on the black market. The state government, however, has been discussing the legalisation of liquor in the state.
Cabinet approves 8000 posts in govt hospitals (Bihar) – The state government recently approved a proposal for creating 8,000 posts in medical colleges and hospitals in order to streamline their functioning and augment the health infrastructure.
Why it matters: Not only will this move streamline functioning in medical colleges and government hospitals, but it will also take a load off the staff currently working in the healthcare sector. 210 of these additional posts will be created in 35 district hospitals, 229 in Patna Medical College and 6,663 in government medical colleges, among others.
Hike in price of VIP number plates (Maharashtra) – The state's transport department recently issued a draft notification stating that VIP number plates will cost between ₹1 lakh and ₹5 lakh. It currently costs ₹3 lakh for a VIP number plate for a four-wheeler in Maharashtra.
Why it matters: The draft notification also allows customers to transfer a VIP number to their immediate family, which has never been allowed before. The hike in the fees will be higher if the number is unavailable in an ongoing series for a particular type of vehicle. Under some circumstances, the fees will be higher than the price of the vehicle itself.
Shorter Dasara vacation to make up for study loss (Telangana) – Owing to the declaration of vacations on various occasions in the state, schools may have to cut short the Dasara vacation or work on five second Saturdays until the end of the academic year 2022-23 to make up for the loss of instructional days.
Why it matters: The State Council of Educational Research and Training (SCERT) has recommended a nine-day Dasara vacation from October 1 to 9 instead of the 14-day break from September 26 to October 9. The state administration declared vacations for schools from July 11 to 16 due to excessive rains and again on September 17 for National Integration Day.
---
🔢 KEY NUMBER
9.35% – The share of women employees in central public sector enterprises (CPSEs) dropped to 9.35% in 2020-21, from 10% in the preceding year (2019-20), in a sign of the widening gender gap in government-owned companies, according to the latest Public Enterprises Survey.