November 9, 2021
either/view ⚖️
Formality
To: either/view subscribers
---
Good morning. The concept of daylight savings time can seem odd on paper. It's intended to help us take advantage of daylight in the winter months. For over a billion people, you either turn the clocks back or forward an hour. Or for some, it's that extra hour of sleep or not. However, it has some real-world effects. Various studies have shown that daylight savings cost Americans 40 minutes of sleep which affects productivity. Another one showed heart attacks were 25% more frequent the day following the spring time change.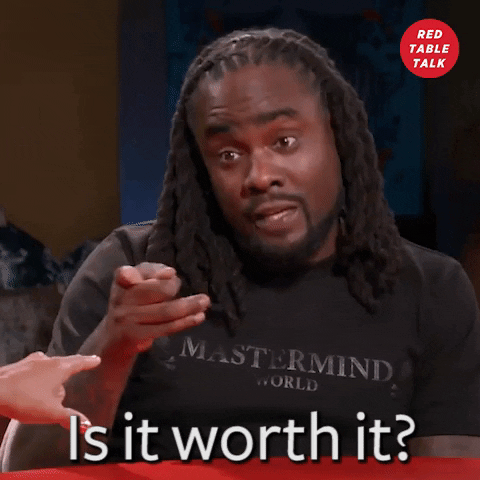 ---
📰

FEATURE STORY
What's the deal with India's shrinking informal sector?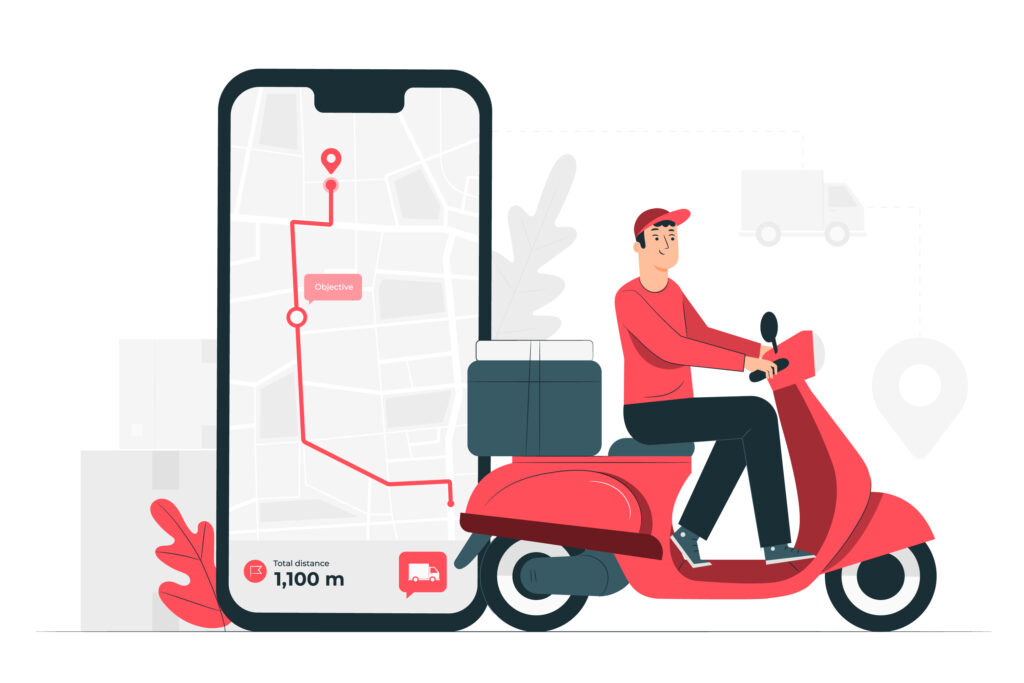 Modinomics, as a term, has remained quite snug in the political lexicon since our eponymous PM's run up to the 2014 general elections. A favourite of the polarising newsroom and the economist's word-count reducing pal, this portmanteau is sure to trend once every five years. Only this time, the conversation might turn strongly in its favour.
According to an SBI Research report, India's informal sector has been reduced to a mere 20% of our entire GDP. That's definitely a welcome and rather sought after change. Yet, questions about how the SBI report actually came to that number keep popping up. So without any further ado, let's get into the what, why and how of formalising the economy.
Context
The informal part of an economy is that which is neither taxed nor monitored by the government. While not always a cause for worry, India's informal sector has forever been quite anxiety inducing for Indian officials. Despite it being nearly impossible to get a precise count of informal workers in the country, it is widely understood that around 90% of Indian workers fall into this category. It is also known that about half of the informal work happens in agriculture in rural areas. In urban landscapes, things get a little more tricky. An informal worker can be anyone from an artisan to an informal employee of a formal firm.
Several administrations have come and gone, trying to formalise a large chunk of the economy. But usually, it tends to get brushed off as a lost cause. In fact, India's formal sector was said to take up only 48% of our GDP in FY18. According to the State Bank of India's (SBI) report, dated October 29, this has drastically changed. Despite the deep impacts of the Covid-19 pandemic and demonetisation, somehow around 80% of our economy has been formalised. While this should sound like music to our ears, the real basis for this claim falls significantly short of anything viable from an economist's point of view.
Digitisation leads to formalisation
According to the report, "For India, post 2016 plethora of measures which accelerated digitisation of the economy, emergence of gig economy have facilitated higher formalisation of the Indian economy – at rates possibly much faster than most other nations." While the report never really defines the formal or informal sectors, it is safe to assume that they're looking at digitisation as a key component. It's easy to understand why that is. While it's hard to get a count on the informal sector, the formal side comes with one. Making digital payments would require a bank account and having one would automatically put you in the tax net.
In fact, the pandemic and demonetisation is said to have given the use of digital payments an enormous push. Even the implementation of the Goods and Services Tax (GST) reduced the cash intensity of our economy. During the pandemic, the report argues that people were hesitant to engage in any physical cash transactions. Thus, the use of the Aadhaar-enabled Payment System (AePS) and United Payments Interfaces (UPIs) went up. When it comes to the GST, it basically discouraged registered businesses from dealing with unregistered informal ones. Therefore, encouraging informal forces to register to remain in supply chains.
The launch of the e-Shram portal also saw a rapid increase in the formalisation of workers. The portal is "India's first national database of unorganised workers," where they register to gain easy access to social sector schemes. Over 5.3 crore workers already have. When you add the implementation of Kisan Credit Cards, that formalises agricultural credit, to the mix, things keep looking up for our GDP. The report even says that their "starting point is an assumption that the shrinkage in the economy post-pandemic is mostly informal and hence the loss in output across sectors gives us a measure of the informal sector."
Just a reducing shadow economy
Several economists, including the Reserve Bank of India (RBI), believe that everything the SBI report lauds has actually done more harm than good to the economy. Even Raghuram Rajan recently said that "the pandemic toll has further diminished our self-belief or 'atma vishwas' even further while pushing many in the middle-class into poverty." So, what's with the SBI's report? Well, a major drawback of it is that it never defines the "informal economy". Rather, it focuses on how "informal economic activity is not specifically defined". This is brought up despite the fact that several well-established definitions are readily available.
Once we move past definition, measurement becomes a problem. Given that there isn't an accepted framework for measuring an informal economy, economists look at all possible metrics to determine the "extent of formalisation". The SBI report looks at just two. In fact, the rise in formalisation would generally lead to a significant rise in the "tax-to-GDP" ratio. As of 2021-22, that ratio is expected to slightly fall to 10.8%, compared to the 10.97% in 2018-19. Madan Sabnavis, chief economist at Care Ratings, even says that "the informal sector was not 52% but around 42-44% of the GDP – and while there has been a rise in formalisation, the informal sector has definitely not halved."
Finally, we come to the report's insinuation that registering to portals and a thriving "gig economy" means formalisation. Informal workers usually lack any secure employment contracts with benefits and protections. A move to the formal sector should change that. In fact, social security has been a long-standing demand of informal sector workers which governments have blatantly ignored. The e-Shram portal is set up to ensure exactly that but given that it was launched in August 2021, it is impossible to judge the ground reality from registration numbers. And as of now, no such changes in social security benefits have been recorded.
---
🕵️ BEYOND ECHO CHAMBERS
For the Right:
The truth about radicalisation in India
For the Left:
UP Next: Why Akhilesh Yadav Cannot Woo Indian Muslim Youth with Jinnah Remark
---
🏴 STATE OF THE STATES
State's first bamboo cycle (Chhattisgarh) – Asif Khan, a social worker, brought to the state its first commercial bamboo cycle named "Bambooka." His goal is to revive the lost Bamboo art of the tribal Bastar region and provide local artisans with employment opportunities. It was launched through the National Tribal Festival and Rajyotsava 2021. The cycle uses other arts and crafts of Bastar. Khan and his team are working with other artisans as well to provide them with a platform to showcase their work.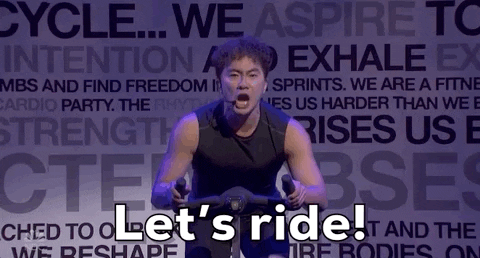 Punjabi compulsory in schools (Punjab) – The Punjab cabinet approved an amendment in the Punjabi and other Languages Act, 2008 to make the language compulsory for all students of first to tenth class in the state. In light of this, the penalties for contravening the Act have increased, ranging from ₹50,000 to ₹2 lakh. The fine will be applied depending on whether the school is a first-time offender or a repeated one. Clause (e) of Section 2 of the Act defines a school as any established and maintained by the local government, panchayat, or trust.
Health Database (Kerala) – Kerala will form a database of all adults in the age group of 30 and above. This group represents those who have the highest risk of developing diseases like cancer. It will be done at the panchayat level as well. Health Minister Veena George said it will help local leaders and the government be better prepared to provide help in terms of healthcare infrastructure.
COP26 award for the state (Maharashtra) – At COP26 in Glasgow, Maharashtra got the Inspiring Regional Leadership Award from the Under2 Coalition for Climate Action. The state's work on combating climate change was recognised. Accepting the award was Environment Minister Aditya Thackeray. The state government bore expenses worth $2 billion over the past year due to climate-related disasters. The state has also joined the C40 Cities initiative to address climate change on a global level.
Elephant troubles at tea estates (Assam) – In yet another instance of animals straying into human settlements, a herd of wild elephants has caused damage over the past couple of days around the Budlapara tea estate in the Udalguri district. They destroyed tea plants and a creche house in the garden. The herd, consisting of 15-20 elephants, is believed to have come from the Bornadi Wildlife Sanctuary. To keep it away from the residential areas, locals have resorted to bursting crackers to scare them away.
---
🔢 KEY NUMBER
₹1.25 lakh crores – The sale during Diwali season for retailers and traders. The data was released by CAIT Research & Trade Development Society (CRTDS) and based on conversations with traders in twenty cities that are considered to be distribution centres.