November 10, 2021
either/view ⚖️
Defining partnership
To: either/view subscribers
---
Good morning. Turns out, sponges hint at the origins of our nervous system. No, not the one you use to clean your dishes. The multicellular ones are found in the sea, or any natural body of water really. These ancient aquatic animals might look simple but according to a recent study, they use "an intricate cell communication system to regulate their feeding". Essentially, weeding out any invading bacteria with no brain nor a single neuron. Scientists think that these sponge cells might have played a major role in the evolutionary chain of our super intricate nervous system. The internet was right, there is a deeper meaning behind Spongebob Squarepants.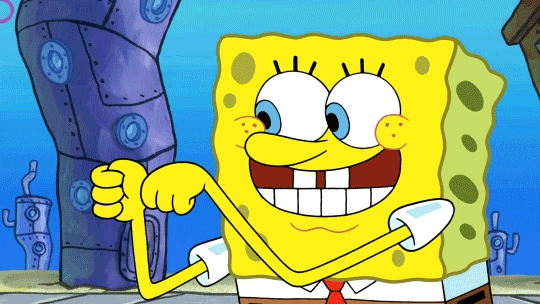 ---
📰

FEATURE STORY
Has the Kohli-Shastri partnership been a success?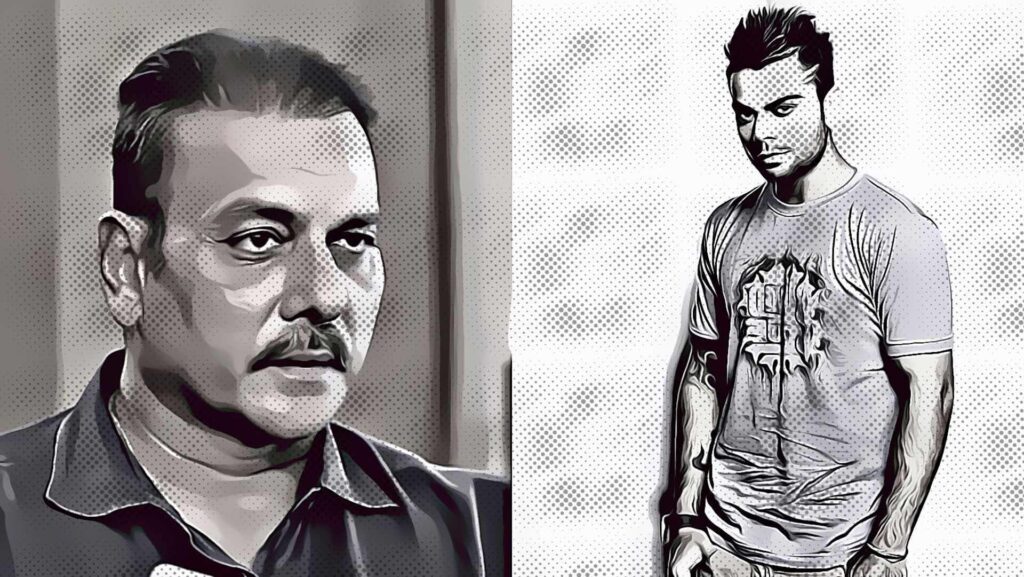 In cricket, a good partnership can ensure victory or help in avoiding defeat. The Indian team has had many a good partnership over the years. Think of Rahul Dravid and his 79 century-partnerships throughout his Test career. One such partnership just came to an end as India ended their T20 World Cup campaign, failing to make it to the last four.
Ravi Shastri oversaw his last match as the coach of the Indian cricket team, and Virat Kohli stepped down as T20 captain. In the past few years, this partnership has seen ups and downs. Speaking of Rahul Dravid, he takes over coaching duties from Shastri. Rohit Sharma will be Kohli's successor as captain for the shortest format of the game (at least for the upcoming series against New Zealand). Has the Kohli-Shastri partnership elevated the Indian team? Is it in a good place because of them?
Context
Ravi Shastri is no doubt a legend of the gentleman's game. He's worn many cricketing caps – player, mentor, commentator & pundit, administrator, and most recently, coach. His on-field performance is well documented. Post-retirement, most know him as a commentator and pundit.
Administrative and management responsibilities came calling. In 2007, Shastri was made the Cricket manager and interim coach for India's tour of Bangladesh. In 2014, he was appointed as Team Director for the ODI series against England. A 4-1 victory in that series earned him an extension until the end of the 2015 World Cup. The following year saw his last match as Team director as India lost to the West Indies in the semi-finals of the T20 World Cup.
What followed was a brief, 1-year stint of Anil Kumble as head coach of the team. Following his resignation, Shastri was appointed head coach in 2017. In 2019, his contract was extended till the conclusion of the ongoing T20 World Cup. As Kohli simultaneously gives up the T20 captaincy, the two have been a cornerstone of sorts for the team in all formats.
Defining partnership in Indian cricket
What began in earnest in 2017 ended with a victory against Namibia in India's final match in the T20 World Cup, a mere formality as India failed to make it to the semis. That shouldn't take away from a successful and era-defining captain-coach combo.
Looking back, this partnership has achieved things that the Indian cricket team hadn't accomplished before. There were more good days than bad. There's a certain similarity in their style and approach to the game. Aggressive is probably the word that comes to mind first. Something that the Indian team needed, playing positive, aggressive cricket.
The Shastri-Kohli duo saw the importance of nurturing and having good fast bowlers in the team and on the bench. Think of the contributions of quicks like Jasprit Bumrah, Mohammed Shami, Mohammed Siraj, and Ishant Sharma, to name a few. Looking at it from the context of playing overseas, it's impressive. India beat Australia 2-1 on their home turf in 2018-19. A first for India after 12 previous attempts in seven decades. This, thanks in no small part to the quicks.
India was the No.1 ranked Test team for more than three years. In 2019, the team had its longest winning streak of seven Tests. In 2017, they went on an impressive winning streak with 12 matches in all formats. As Dravid takes the helm, he's coming into a team with a strong core and well-suited to hold its own. The Kohli-Shastri combo brought a fearlessness and a sense of swagger rarely seen earlier. They'll need it with the ODI World Cup at home in 2023 and the T20 World Cup next year.
Empty trophy cabinet
In sport, results count. They speak louder than words. If you have the trophies to show for it, obviously. The headlines leading up to India's match against Namibia talked about the Kohli-Shastri partnership ending on a winning note. Win they did, but no trophy to show for it.
That could be one of the defining points of this era – no major ICC trophy. The partnership was often seen as one-sided. Kohli, as captain, had more of a say in the team selections, with Shastri following along. Think back to another defining partnership, the Sourav Ganguly-John Wright combo. No doubt they had their share of disagreements, but they found success. Shastri often had to take the back seat.
It's widely considered that Shastri's predecessor Kumble and his style of management didn't please Kohli. The Indian captain is said to love having full control of the coach-captain apparatus. The case of R Ashwin comes to mind. Widely regarded as one of India's best bowlers, with over 400 Test wickets, many questioned if India would've had more success with him in the team consistently.
On the point of team selections, one thing was constant during this time – chopping and changing. Most recently, changing the opening partnership against New Zealand in a must-win game. As Nasser Hussain wrote, India was the tournament's biggest disappointment. The last time India tasted ICC tournament victory was MS Dhoni's side beating England in a rain-affected game to lift the 2013 Champions Trophy. Over the past seven years, India has been in 7 ICC tournaments across all formats, making it to the finals thrice. The Kolhi-Shastri duo, however, has no major trophy to showcase.
---
🕵️ BEYOND ECHO CHAMBERS
For the Right:
BJP national executive meeting: Exercise in self-praise, instead of indicating clear direction on economic revival, foreign policy & social harmony
For the Left:
How India's Gati Shakti Plan can have an impact beyond its borders
---
🏴 STATE OF THE STATES
Language issues (Mizoram) – CM Zoramthanga has requested the Centre to appoint a new Chief Secretary due to issues with language. According to him, "Mizo people by and large generally do not understand Hindi. None of my Cabinet Ministers understands Hindi. Some of them even have a problem with English." So, a Chief Secretary with a working knowledge of the Mizo language would be more than appropriate in this situation. He even brought up the fact that Mizoram had never had a Chief Secretary with a working knowledge of the local language. Such an occurrence is unheard of in other states of the country.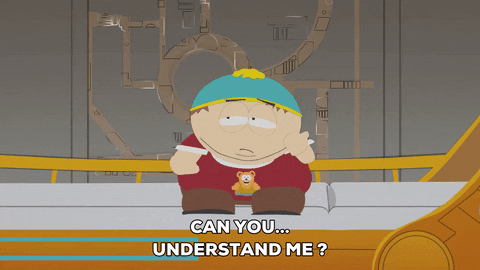 UNESCO's "creative city" (Jammu & Kashmir) – The United Nations Educational, Scientific and Cultural Organization (UNESCO) has chosen Srinagar as a member of their "creative city network". The network includes 49 other cities from around the world. This recognition essentially helps the state showcase its "historical crafts and arts" on the global stage. Only three other Indian cities have been recognised on such a scale. Jaipur and Varanasi were recognised in 2015, under the Crafts and Folk Arts category, like Srinagar. And Chennai, in 2017, was recognised under the Creative City of Music category.
Promoting agro-industries (Bihar) – Vice President M. Venkaiah Naidu stressed the "need to promote agro-based industries in rural areas to create employment opportunities". According to him, the phenomena of reverse migration, people moving from cities to villages, due to the Covid-19 pandemic made this even more important to achieve. The only thing that could benefit this situation, and the Indian economy, at this point is "entrepreneurship in agriculture".
Raking in the tax revenue (Rajasthan) – If the numbers really don't lie, Rajasthan becomes the only state in the country to make more money from petrol than the Centre. Apparently, the state gets ₹30.69 in taxes for a litre of petrol compared to the Centre's ₹27.98. In fact, these high taxes have caused fuel demands in neighbouring states to skyrocket, resulting in Punjab and Haryana selling more fuel than Rajasthan. People claim that this will eventually end up hurting the state government in the long run.
Spreading Kannada pride (Karnataka) – Considering that a large number of people from north Karnataka have relocated to Goa, CM Bommai has issued a Kannada Bhavan in the state. They even announced the release of ₹10 crores for its construction. The government set on its construction to "promote the language and safeguard interests of Kannadigas". As of now, Bommai has ordered officials to come up with a detailed plan for the construction of the Kannada Bhavan in Goa.
---
🔢 KEY NUMBER
10 million – As the pandemic rages on, India has placed an order of 10 million Zykov-D doses. Zydus Cadila's DNA Covid-19 vaccine was sold at a price of ₹265 per dose. The shot will be administered through a needle-free "PharmaJet" applicator for an added ₹93 per dose. This three-dose vaccine will only be administered in case of an emergency to adults and children above the age of 12.