November 11, 2021
either/view ⚖️
Meta hype
To: either/view subscribers
---
Good morning. Want some Martian ketchup with those fries? Well, minus the fries, but ketchup is a start. Heinz has unveiled ketchup made from tomatoes grown in soil similar to that found on the red planet. A team of 14 astrobiologists worked in a lab called "The RedHouse" at the Aldrin Space Institute, Florida Tech. They grew the tomatoes in a simulated environment. The project aims to study long-term food harvesting.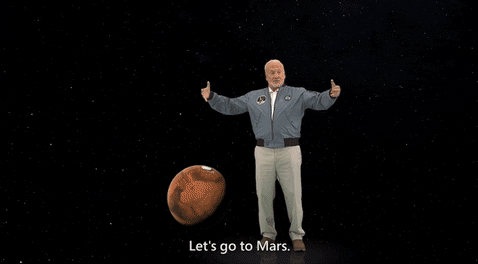 ---
📰

FEATURE STORY
Facebook's Metaverse: A Zuckerberg-ian nightmare or its only hope?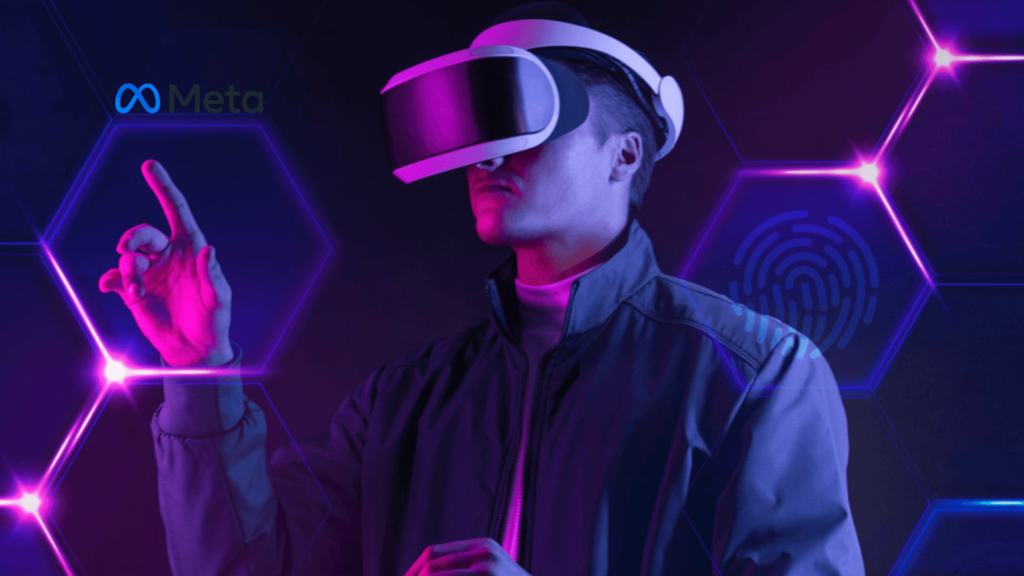 Remember Tron: Legacy? The 2010 movie about a son missing his father who created "virtual worlds"? Facebook, um… excuse us, Meta wants to be that dad. When you look at how far the company has come from its Harvard dorm room days, it makes sense that they would want to pioneer the next cultural reset. But, sadly for them, all press isn't good press in the real world. Trying to make virtual reality go mainstream becomes quite a contested topic when the people perpetrating it are known for data discrepancies. So, out of everybody doing crazy things in tech right now, should it really be Meta spearheading the metaverse?
Context
First of all, what even is the metaverse? The problem is, we don't really know. Tech experts might have a general idea of it but just like the internet, agreeing to a succinct definition becomes difficult. Generally speaking, the metaverse is an immersive, 3D world that was first conceptualized in the 90s sci-fi novel, Snow Crash. Zuckerberg describes it as a "virtual environment" that one can enter, as themselves or an avatar, "instead of just looking at [it] on a screen."
This isn't necessarily a new concept. Video games and platforms like VRChat, the most prolific one at the moment, have been creating communities and worlds online for a while now. At one point, even Bezos had stakes in Second Life, an online game that was basically the metaverse without the virtual reality gear. So what makes Zuckerberg's aspirations so wild?
Well, Meta is looking at it as "the next evolution of connectivity". Virtual reality, including the headsets and all, will no longer be confined to internet subcultures and gaming. They want you to interact with virtual worlds just like you interact with Facebook, Instagram and other social media platforms. Essentially, widening the scope of virtual reality in everyday life. Now, whether this is a boon or a Black Mirror-esque bane is up to you.
A dystopian eventuality
It is important to note that Snow Crash falls under "dystopian literature". Sure, fiction is literally not the real world but art can, a lot of the time, help navigate reality. Making this introduction of a company-run metaverse understandably frightening. The metaverse, on its own, is not a scary proposition. It's just a 3D version of the internet. And contrary to popular belief, the internet is not Google. It's just a space that supports platforms like Google and the rest. The dystopian part of it comes into play when somebody tries to own that space.
Owning something immediately gives you the power to regulate it. And as we've seen in the past, Facebook shouldn't be allowed to regulate anything. It's an open secret at this point that the company works on the tech industry adage, "if you aren't paying for the product, then you are the product." If we are the products, it is in the company's best interest to keep us using their product, i.e. their social media platforms. What's a better way to keep an online audience's attention than clickbait and drama?
This is where Facebook whistleblower Frances Haugen comes in. She said that "they [Facebook] keep making things that prioritize their own profits before safety." This constant and known overlooking of hate speech and misinformation on Meta's platforms doesn't leave high hopes for the metaverse. Roger McNamee, an early investor of Facebook, even said that "There's no way that a regulator or policymaker should be allowing Facebook to operate there [in the metaverse] or get into cryptocurrencies."
Finally, the metaverse's biggest enthusiasts envision it as "online culture's liberation from tech platforms". Thus, Zuckerberg trying to take over that space, even if it is purely because he's just a fan, seems rather counterintuitive. The company clearly is looking to extend its current contested business model to the metaverse, thereby gaining access to more personal data that can further aggravate their existent privacy issues. Sadly for us, they can change their name all they want, the company still remains the same.
Nobody "owns" the metaverse
The first thing Meta and its representatives want you to know is that they fully understand that the metaverse doesn't belong to anybody. It is not a thing to be possessed. It's a concept beyond "acquisition". And Meta isn't even trying to own it. According to Meta's Vice President of metaverse, Vishal Shah, "the metaverse is not something any one company can own, [or] can even build alone".
He even says that Meta specifically, isn't even trying to build it alone. All they're doing is creating an "infrastructure" that allows creators to come together and build virtually immersive worlds. Trying to keep the metaverse as "interoperable" as possible, Meta's focus here is on building "the next generation of experiences". They would just pay attention to the underlying code that hopefully makes virtual reality more accessible.
When it comes to numbers, Meta might be the perfect fit for taking on such a daunting task. As of now, Meta is said to have 3.6 billion "monthly active users" over all their platforms. With Facebook still being the most popular social media platform, it's easy to see why Meta's push towards virtual reality would have more of an impact compared to any other company.
Bringing up funds as well, this company seems to be just right. Meta will have to spend around $10 billion this year alone to keep the project running. That amount is only expected to grow in the near future. The good thing for them is that Meta can definitely stomach those prices. Last year, it saw $29.1 billion in profits and $86 billion in sales. They'll be okay.
In any case, a move towards virtual reality is still a tricky one. If it's not about code or money, then it's about equipment and as of now, Meta's got that covered too. Virtual reality headset maker, Oculus, is currently owned by Meta which automatically gives them the push they need to see this project through. And it is safe to say that Zuckerberg and his core team seems to fully understand exactly how long and taxing this move will be. So, if this is something that has to be done, it isn't surprising to see Meta take a swing at it.
---
🕵️ BEYOND ECHO CHAMBERS
For the Right:
Hindutva is losing its aura and will continue doing so if the govt fails to address price rise, unemployment
For the Left:
It's the family, stupid: Book explains why liberals and economists get it so wrong
---
🏴 STATE OF THE STATES
Assembly session for kids (Rajasthan) – To mark Children's Day, the Rajasthan Assembly will hold a special session for kids on November 14 to teach them about the functioning of the House. They will assume roles of the chief minister, speakers, opposition leader, and MLAs. Lok Sabha Speaker Om Birla, Chief Minister Ashok Gehlot, and opposition leader Gulab Chand Kataria will be present. It will be the first such session conducted in an Assembly in India.
Songs to promote brand Yogi (Uttar Pradesh) – As parties gear up for polls in the state next year, the BJP is building brand Yogi. They're hoping to break the curse of no chief minister winning consecutive terms in the state. For this, at least 20 campaign songs boasting his achievements and popularity have gone viral. One is by Bhojpuri singer Dinesh Lal Yadav who in 2019 unsuccessfully contested on a BJP ticket against Akhilesh Yadav. The BJP said the songs weren't commissioned by them or the government.
Tapping into hydrokinetic power (Kerala) – Kerala's Energy Management Centre (EMC) has shortlisted two companies to install hydrokinetic power projects. Hydrokinetic installations tap the energy from the flow of water from a dam or river. The projects are aimed at addressing the power shortage issues in the state. Kerala produces more than 2,100 MW of hydroelectric power. Previously, EMC installed India's first hydrokinetic power generation unit at the Neyveli Lignite Corporation in Tamil Nadu.
Compensation package (West Bengal) – Chief Minister Mamata Banerjee announced a ₹10,000 crore compensation package for people affected due to the Deocha-Pachami coal mine project in Birbhum district. She stated that there won't be a repeat of Singur 2006 concerning the forcible acquisition of land. The project has the potential to generate one lakh jobs in Birbhum and neighbouring districts.
Bamboo cricket bats (Tripura) – Some experts believe that cricket bats made from bamboo are a more sustainable option. Tripura could be the one to gain if this takes off. In Agartala, a research institute part of the Centre-affiliated Bamboo and Cane Development Institute (BCDI) has made bamboo cricket bats. The hope is that the state, which has bamboo aplenty, can cash in.
---
🔢 KEY NUMBER
$80 billion – The accumulated liabilities of India's power distribution companies. It will affect India's ability to deliver on its net-zero emissions by 2070 target.