November 12, 2021
either/view ⚖️
Big brother
To: either/view subscribers
---
Good morning. There's a man in China turning cities into sponges to deal with floods. Yu Kongjian, a prominent urban design thinker, is responsible for the "sponge city" concept for dealing with floods. While most flood management systems seek to redirect excess water, Kongjian focuses on not fighting the water. Instead, he tries to get the cities ready to accept it and soak it in. He does this in three ways. One, creating a number of ponds to help contain water. Two, focusing on "meandering rivers with vegetation or wetlands" that slow water down. And three, by creating sinks that empty out at larger natural water bodies. Essentially, fighting water with water.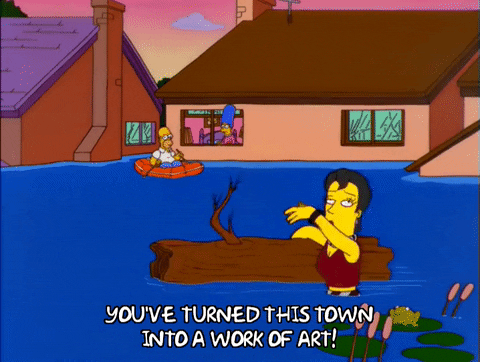 ---
📰

FEATURE STORY
Surveillance Cities In India: Important For Public Safety Or Civil Liberties Overreach?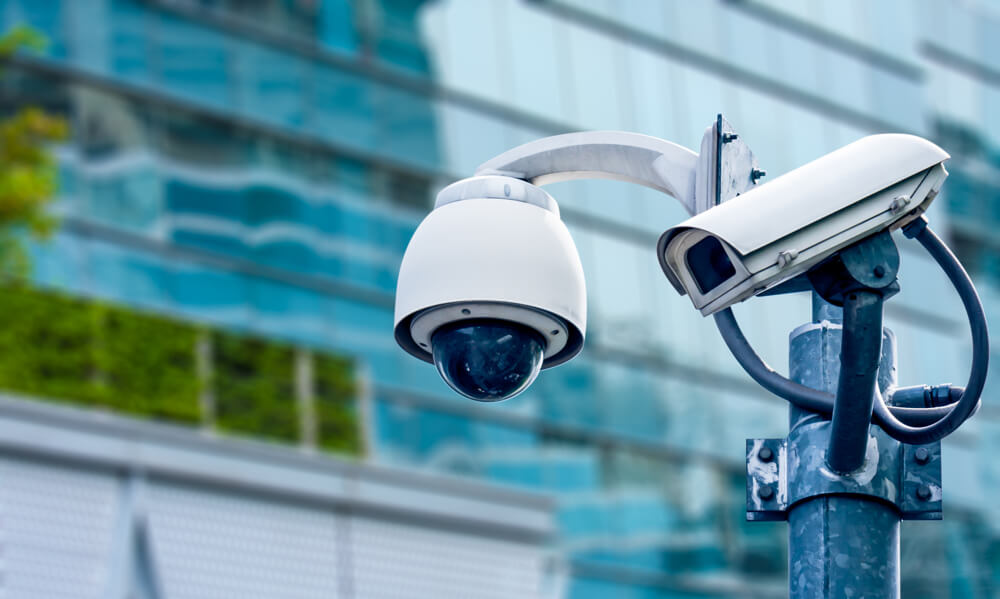 Do you ever get the feeling you're being watched? That Big Brother is keeping an eye on you? Most of us are aware of the various ways technology has been embedded into our daily lives. From sunrise to sundown, our dependence on technology states the obvious. When it comes to our safety, is technology reliable? Is it necessary? Or is it a slippery slope?
In India, as technology adoption increases in various sectors and with the increased digitisation of the economy, some cities have opted for technological solutions to solve public problems. Authentication and public safety are two areas. Your place of work may have biometric security and CCTVs. The latter can apply to public space, sometimes an entire city. Does it help reduce crime? Are we destined to live in 'surveillance cities' going forward? Cities like Delhi and Hyderabad are discussion points on this.
Context
We all value our privacy. It's a sacred right. There's always been a debate, a blurring of the lines, at the intersection between our safety and privacy. In an era where smart cities are being seen as integral to urban landscapes, technology seems inescapable.
A functioning city requires the mobility of people and things. It's the bedrock of economic activity. The safety of both is paramount. Now, more than ever, governments and companies' abilities to keep our activities under surveillance have never been greater. This is where things get tricky, and friction points start to show.
Take China, for example. It has the world's biggest public surveillance system, and it's only growing. Over half of all surveillance cameras in use are in China. From 2010 to 2019, the Chinese government's orders for facial recognition cameras and other surveillance-related services increased by nearly 1900%. The Chinese government isn't exactly the most transparent or friendly to outside scrutiny. However, reports have emerged about how it uses facial recognition surveillance to repress the Uighur population.
In an Indian context, cities like Delhi and Hyderabad have laid out plans, and in some cases, already put into practice, an elaborate framework of surveillance technology to ensure public safety. Here's an example from Delhi – The New Delhi Municipal Council (NDMC) integrating civic services in its command centre through 500 CCTV cameras and 55 smart poles. As one official put it, it will help authorities keep track of the number of people visiting different service centres.
From a business point of view, the surveillance market is booming. In 2020, the global surveillance market was valued at $34,790 million. It could reach $67,670 million by the end of 2027. Countries and governments are increasingly looking to deploy surveillance systems for public safety.
A useful tool for public safety
Recently, Delhi overtook London and New York in a ranking of cities with the most CCTVs per square mile. It now has more than 1800 CCTV cameras. Delhi Chief Minister Arvind Kejriwal welcomed the news with pride.
For Delhi, the main reason was to make the city safer for women. Per data from the National Crime Records Bureau (NCRB), Delhi witnessed just over 10,000 crimes against women in 2020, compared to more than 13,300 the year prior. A probable reason for the dip is the pandemic that led to an under-reporting of cases. However, the rate for 2020 was twice that of Mumbai, for example.
Here, CCTVs as part of a broader smart city mission can help. You have to look at it as a tool to supplement on-the-ground police forces. It can help them in investigations and interventions. One example of its success is the city of Surat. With it being a growing city in terms of population, it needed to bridge the gap between the growth and the number of policemen. Through its Safe City Project, it partnered with Microsoft to develop advanced surveillance of over 6000 CCTVs.
A command centre was set up where officials could monitor street activities. They would tap into state and national surveillance grids. They also introduced a process to better track requests from citizens through an e-application system. Since its inception, Surat's crime rate has been lowered by 27% in the surveillance zones. The reason is better management and police response time.
On privacy issues, an example is Maharashtra. The state government, responding to such concerns, declared, footage from CCTV cameras be deemed classified. Its notification states that the footage should be stored without human intervention. That means it's not available to the public. If you think an RTI will solve that problem, think again.
A surveillance state is dangerous
For many, the nightmare scenario is China. A government unfriendly to the foreign press, determined to curb any criticism or dissent from within, and not being held accountable. Sound familiar? Any such government having access to and utilising mass surveillance can be dangerous.
In India, Amnesty International recently stated Hyderabad is on the brink of becoming a total surveillance city. Its Command and Control Centre can connect to CCTV infrastructure in real-time. It's impossible to walk around without being exposed to facial recognition. Amnesty itself has its "Ban the Scan" campaign that calls for a total ban on state and private sector use, development, and production of facial recognition technology.
CCTV's can often make women feel less safe, especially if they're from marginalised backgrounds. What could work better would be better street lights and more police patrols. As mentioned earlier, privacy is a right. However, India still doesn't have a data protection law. There are no legal safeguards to regulate the deployment of surveillance technologies in India. So who can and can't access data collected? In Delhi, CCTV data is accessible to Resident Welfare Associations, local police, and the Public Works Department.
In light of China using surveillance to keep track of Uighur Muslims, mass surveillance often endangers the rights of minorities. In India, that would be Muslims, Dalits, and transgender communities, for example. Jai Vipra's paper on policing in Delhi highlights how some neighbourhoods are more surveilled than others. In this case, it was Muslims.
Does installing CCTVs keep us safe? Particularly, does it keep women safe on the streets? Academically, the answer is no. Studies have shown no relation between a decrease in crime and increased surveillance. One study in Cambridge city showed CCTVs had no effect on crime. In fact, the report stated it had an undesirable effect on crime per police records.
Part of the reason Delhi was eager to install CCTVs was the rape and murder of a young woman, Nirbhaya, in 2012. The fund set up in her honour had money allocated to set up CCTVs. However, the CCTVs installed didn't use the fund. It's because an official cited the ministry's conclusion that they don't enhance safety. The general comment is that they help in investigations.
---
🕵️ BEYOND ECHO CHAMBERS
For the Right:
Tripura UAPA Cases: Why Is Modi's India So Scared of Its Critics?
For the Left:
India's Left Liberals Need an Urgent Mid-Stream Correction
---
🏴 STATE OF THE STATES
The story of 'Onake' Obavva (Karnataka) – 'Onake' (pestle) Obavva was a force to be reckoned with in the 18th century. She is said to have fought "the troops of Hyder Ali, a ruler of Mysuru and father of Tipu Sultan" when they tried to invade the Chitradurga Fort. A place she had access to as she was married to a guard of the previously mentioned fort. According to ballads, she used an onake, a pestle, to attack the intruders as they tried to enter through a hole in the wall. As November 11 is Onake Obavva Jayanti, even the PM extended his regards to the people, hailing her as the "symbol of our nari shakti".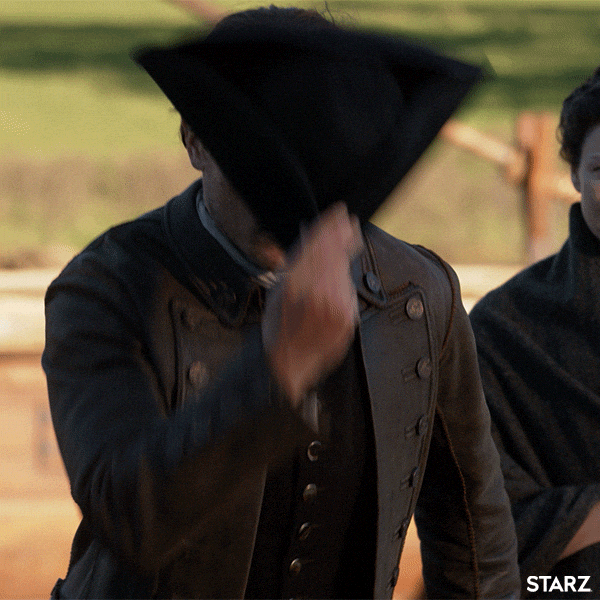 The 12th district (Meghalaya) – Wednesday saw the inauguration of a new district in Meghalaya. CM Conrad K Sangma inaugurated the district of "Eastern West Khasi Hills" that has been bifurcated from the district of the West Khasi Hills. This new district will be headquartered at Mairang, one of their oldest civil subdivisions. After the inauguration, the CM even said that this new district will bring the people and its administration closer together. In any case, it was a historic day for the people of Meghalaya.
Respite for the "displaced" (Uttar Pradesh) – The state government is going to "rehabilitate 63 Hindu Bengali families who migrated to India from Bangladesh (then East Pakistan) in 1970." They will be allotting 121.41 hectares of land in the Bhaisayna village in the Kanpur Dehat district. They would also receive irrigation facilities and land reform as needed under the MGNREGA. At first, they were given jobs at a cotton mill in Meerut but when it shut down in 1984, the families had nowhere to go. They've been awaiting rehabilitation since then.
30,000 more first responders (Odisha) –  The state government has launched a safety initiative called Rakshak to up the number of first responders in the state. CM Naveen Patnaik announced the first responders' training programme on Wednesday. Saying that around 30,000 volunteers that live or work near accident-prone areas will be "trained as first responders to road accidents." The programme is organised by the Deutsche Gesellschaft für Internationale Zusammenarbeit (GIZ) and the Odisha branch of the Indian Red Cross Society.
Earning carbon credits (Gujarat) – The Junagadh Municipal Corporation is set to be the first from the state to earn carbon credits. It is basically a permit that allows its holder to produce a certain amount of greenhouse gases. The civic body's installation of a biomethanation plant, that processes Municipal Solid Waste, will help them earn around ₹20 lakh annually as carbon credit. The plant will not just generate fuels for vehicles but it will also process green waste.
---
🔢 KEY NUMBER
$406 billion – India's GDP is expected to rise by $406 billion by 2050 if the leap towards net-zero is taken seriously. The report by the Observer Research Foundation (ORF) also said that we would create another 43 million jobs in the country. But all of this will only be possible if the government comes up with eco-friendly policies supporting this goal.