July 27, 2023
Good morning. In today's either/view, we discuss whether the Beti Bachao Beti Padhao initiative has been a success. We also look at the Odisha government's MoU with UC Berkeley, among other news.
---
📰

FEATURE STORY
What's the verdict on the Beti Bachao Beti Padhao initiative?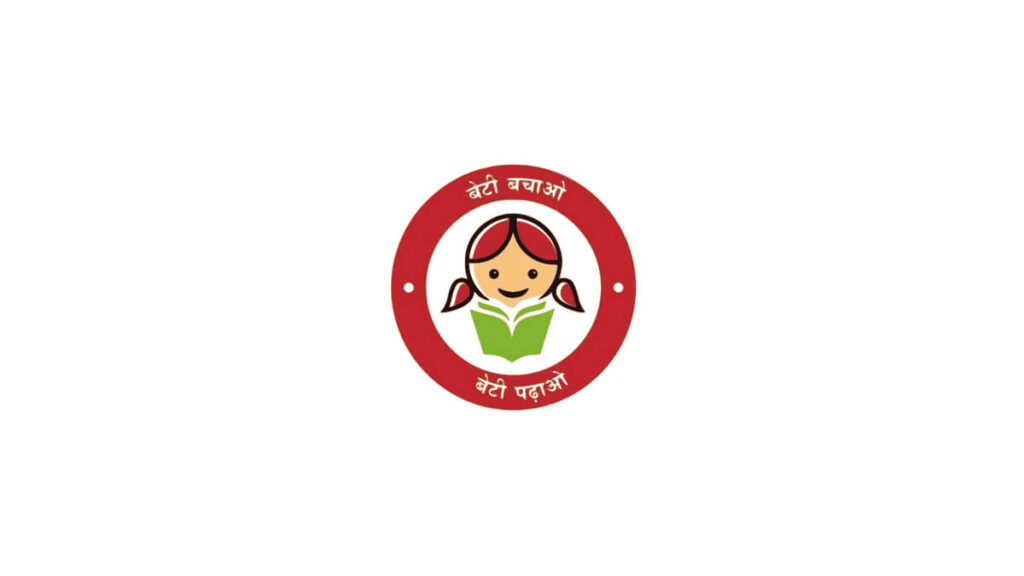 In 1994, after years of lobbying by activists, India prohibited sex-selective abortions. It was a significant milestone, and hopes were high. However, year after year, gender parity reports have revealed the persistence of deep-rooted gender biases in Indian households. Most government schemes often fall short of effectively targeting social biases and unawareness, as they primarily focus on income and credit without addressing the core issue.
The government decided to take action. In 2015, the Beti Bachao Beti Padhao (BBBP) initiative was launched. It's one of the government's flagship schemes aimed at improving, among other things, the sex ratio across the country and ending gender discrimination. Prime Minister Narendra Modi even touted its success on the 100th episode of his Mann Ki Baat radio address. Should we take him at his word? Has the scheme changed things for the better, or do we need to look deeper?
Context
Gender parity, as seen in the light of education, healthcare, and survival, is necessary for equitable economic development and is a pillar of basic human rights. Gender equality, women's empowerment, and the elimination of violence against women and girls are all components of the United Nations 2030 Agenda for Sustainable Development.
In India, patriarchal norms have been and continue to be dominant, like preferring sons over daughters, spending fewer resources on daughters' education, and grooming young girls to be wives. Unequal social norms often turn violent, as the female foeticide and honour killing reports would tell you.
Successive governments have made a persistent push to bridge gender gaps, particularly in access to education and healthcare. For example, there was the 1993 National Nutrition Policy, the 2001 National Policy For the Empowerment of Women, and the 2013 National Policy For Children. Apart from these, there are also the Five Year Plans.
India's ranking across several key indices doesn't make for good reading. The 2023 Global Gender Gap Report ranks India 127th among 146 countries. The 2022 report placed India at 107 among 146 countries in female education, which accounts for literacy and enrolment rates in primary, secondary, and tertiary education.
According to the United Nations, between 2000 and 2020, India was among the countries with the most skewed child-sex ratio. Sex-selective abortions saw an increase till about 2011. According to a Pew Research Center analysis, approximately 9 million female births were "missing" due to female-selective abortions between 2000 and 2019.
Our own data doesn't hold much good news either. The 2011 census showed a declining trend in the child sex ratio (CSR). In the 0-6 age group, it was 918 girls per 1,000 boys. From 1976 to 2011, CSR has declined across over 400 districts, that's almost two-thirds of the country. In 244 districts, the CSR was below the national average.
In 2015, the government launched the Beti Bachao Beti Padhao (BBBP) initiative in Haryana. It's a tri-ministerial programme by the Ministries of Women and Child Development (WCD), Health & Family Welfare and Human Resource Development. The goal was to improve CSR across districts, improve girls' education access, and change people's mindsets.
More specifically, the quantitative objectives were to improve the Sex Ratio at Birth (SRB) in select districts by two points a year and increase the enrolment of girls in secondary education to 82% by 2018-19, among others. So, how has one of the government's signature schemes fared?
VIEW: It's got the right intention
From the government's perspective, the BBBP scheme is a success. Shortly after its launch, it received acclaim from people across the country and even across the political aisle. Congress leader Shashi Tharoor praised a video by Sunil Alagh for the BBBP scheme that carried the message – "Because when you empower a woman, you empower the nation". The #selfiewithdaughter campaign came as a welcome supplement.
What about things on the ground? What about the data? The results are relatively positive and are moving in the right direction. In recent years, the country's SRB has been more or less moving toward balance. Just in terms of coverage, what began in 161 districts, has eventually covered 640. In the initial phases, 104 districts saw an improving SRB trend. 119 districts showed good progress in first-trimester registration against the reported Anti-Natal Care registrations.
In Haryana, where it all began, the results, after a year, did make for good reading. The sex ratio improved to 903 girls for every 1,000 boys, a first for the state. Per the NFHS data, the country's artificially wide ratio of baby boys to girls is narrowing. Between 2014-15 and 2021-22, the country's SRB improved by 36 points. The 2023 Economic Survey showed the Gross Enrolment Ratio (GER) in primary classes in the 6-10 age group for girls improved in FY2022. It was 104.8% for girls compared to 102.1% for boys.
COUNTERVIEW: Not so fast
While the scheme has covered hundreds of districts, we need to dig deeper to see that calling it a success would be far from the truth. Per data from the WCD ministry, the sex ratio in over a dozen states, including Karnataka, Delhi, Punjab, Tamil Nadu, West Bengal, Bihar, and Haryana, experienced a decline between 2021-22 and 2022-23. Some of the scheme's faults have come to light thanks to audit reports by the Comptroller and Auditor General (CAG). Among them are inefficient allocation and release of money at the state level and lacklustre monitoring and oversight by the community and district-level task forces.
A lot of the faultlines have to do with money. Concerning the budget for the BBBP scheme, from 2014-15 till 2017-18, the government allocated ₹368 crore. Out of this, ₹291 crore was released. A CAG report showed that less than 20% of the total money released was actually spent at the state level in 2016-17. This has a trickle-down effect on implementation. Take Haryana and Punjab, for example. The report showed a failure to monitor schemes and underutilisation of available funds. Haryana spent only ₹5.31 crore of the ₹8.08 crore released.
Critics of the BBBP scheme say it's mostly an awareness campaign. The government spent over ₹350 crore for its media campaign. That's 63% of the total expenditure between 2016 and 2020. However, what's the measure of success in changing people's mindsets, which is one of its objectives? What about women's safety and their place in society? In light of recent events in Manipur, Mamata Banerjee questioned the promise of the BJP's BBBP scheme. How far can laws and schemes go to ensure dignity for women, without sufficient political will?
Reference Links:
What is your opinion on this?
(Only subscribers can participate in polls)
a) The Beti Bachao Beti Padhao scheme has been a success.
b) The Beti Bachao Beti Padhao scheme hasn't been a success.
---
🕵️ BEYOND ECHO CHAMBERS
For the Right:
BJP's indecisiveness a handicap for NDA
For the Left:
A huge wall of money separates BJP from I.N.D.I.A
---
🇮🇳 STATE OF THE STATES
Fixing the Kalka-Shimla track (Haryana) – Northern Railways has issued tenders worth ₹6.15 crore to repair the UNESCO-listed Kalka-Shimla railway line, which suffered extensive damage from heavy rainfall and landslides. The track will be closed until August 6 for repairs, including slope protection, landslide monitoring, tunnel grouting, bridge rehabilitation, and retaining wall replacement. Tenders close on August 10, with work expected to finish within 45 days.
Why it matters: The Kalka-Shimla Railway is a 96-km-long narrow gauge single-track rail link built in the mid-19th century to serve Shimla, a summer residence for the colonial government. The line initially had 107 tunnels, but landslides have reduced the number to 102. These tunnels make up 8% of the total length of the railway line. Many masonry retaining walls require repair due to the damage caused by heavy rainfall.
Red alert in Hyderabad (Telangana) – Forecasts of heavy rains today prompted the meteorological department to issue a red alert. The Hyderabad Metropolitan Water Supply & Sewerage Board released 208 cusecs of water into the Musi River by opening two gates of Osman Sagar reservoir at 1 pm on Tuesday. Osman Sagar was already close to its Full Tank level of 1,790 feet, with inflows reaching 1,200 cusecs due to continuous rains.
Why it matters: Heavy water flow onto Uppal's inner ring road caused traffic chaos. Efforts to drain it into nearby Nalla Cheruvu saw little success due to a choked sewerage line. The ongoing rains also led to dangerous potholes emerging on the outskirts of Hyderabad. The government declared a two-day school holiday, urging citizens to stay indoors.
MoU with UC Berkeley (Odisha) – The government has partnered with the University of California (UC), Berkeley. They will collaborate on mutually agreed research projects, focusing on computer science, biology, and social sciences, with around 1,000 researchers expected to receive training. Global firm Frost and Sullivan submitted a letter of intent to establish a centre of excellence in Bhubaneswar and conduct training programs for over 50,000 youths in remote areas of the state.
Why it matters: The collaboration will enhance the state's research ecosystem and train technical graduates in high-tech fields. Minister Tusharkanti Behera stated the MoU will facilitate collaboration with UC's alumni network and cooperation in research, impact assessment, entrepreneurship, and academic publications. Plans for student exchange and start-up programs are also underway.
IIT-B's early exit option (Maharashtra) – Last year, fifteen students from IIT Bombay chose the early exit option, a new introduction, allowing them to leave the four-year BTech course with a BSc in Engineering degree. Previously considered drop-outs, these students must complete approximately 60% of the total course credits to qualify for the degree, which may include specialisation if all required credits are fulfilled.
Why it matters: This will provide an honourable exit for students who can't complete the four-year BTech course. The decision came after discussions in the IIT Council, considering weak performance and students who develop other ambitions. While NEP 2020 recommends multiple entry and exit points for students, IIT Bombay offers only one early-exit opportunity after three years of coursework.
Women's quota (Nagaland) – The Supreme Court criticised the Central and Nagaland governments for not implementing the constitutional scheme of one-third reservation for women in civic body elections in the state. Justices SK Kaul and Sudhanshu Dhulia noted that women in Nagaland shouldn't be denied reservation. The court rebuked Additional Solicitor General KM Nataraj, appearing for the Centre, accusing the government of shirking its constitutional duty.
Why it matters: The government in Nagaland is led by a coalition between the Nationalist Democratic Progressive Party (NDPP) and the BJP. The SC questioned why reservation for women in civic body elections cannot be implemented, given the state's conduciveness to women's education and financial empowerment. The court had earlier stayed the election cancellation after the government repealed the municipal act to avoid holding elections. Tribal and civil society groups opposed women's participation based on Naga customary laws.
---
🔢 KEY NUMBER
$27 billion – This fiscal year, India's pharmaceutical exports will hit $27 billion, growing at twice the pace of the last fiscal. This is despite multiple incidents of deaths due to Indian cough syrups.