July 26, 2023
Good morning. In today's either/view, we discuss whether the Indian economy can benefit from banning rice exports. We also look at the proposed hike in milk prices in Karnataka, among other news.
---
📰

FEATURE STORY
Will the Indian economy benefit from banning rice exports?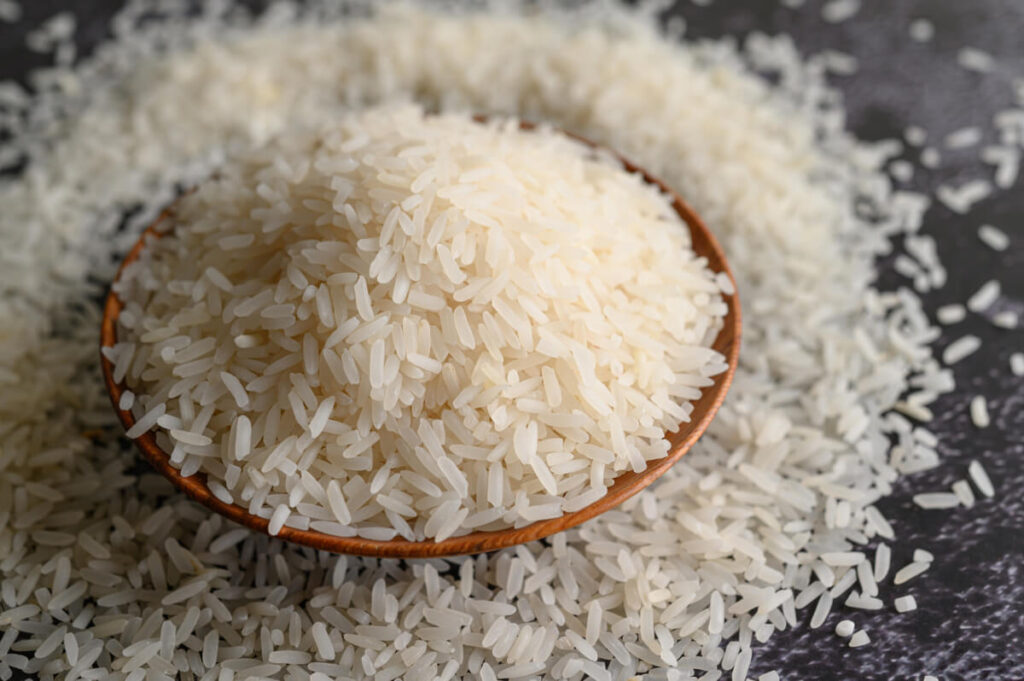 From cultivating paddy to trading and milling, farmers have stakes across various stages of paddy production and value networks. We're going to focus on the final step: options to sell domestically or export internationally. Basmati rice farmers often have their eyes set on the international market, where this prized variety is in high demand. Non-basmati farmers cater more to domestic needs.
Last week, the Centre once again banned cereal exports. It has amended the Export Policy from "free" to "prohibited" to target the export of non-basmati white rice this time. The move comes in response to concerns over domestic rice availability and cereal inflation. Given India's position in the global rice trade, it has naturally caused an uproar. People all around the world are in a frenzy, panic buying and forming long queues at stores, fearing a rice shortage. In India, though, experts are divided on whether it'll have the desired effects.
Context
Since the New Economic Policy (NEP) reforms in 1991, experts have debated the merits of India's export-oriented agricultural strategy and its potential impact on domestic food security. Some believe India's strength in agricultural and labour-intensive products justifies an export focus. Others worry about its effect on local food availability, with evidence of declining per capita cereal consumption despite increased production and exports.
Despite this, India has broadly favoured agricultural export promotion by imposing moderate tariffs. Let's look at some major milestones that rice exports have seen.
While Basmati was being sold internationally since before the NEP, non-basmati rice exports took off post-1974, making India the top gun of rice exports.
Exports weren't entirely unrestricted during this time, with the government gradually easing restrictions until 2011. In September 2011, the government allowed privately held accounts to export non-basmati rice. Later, it extended the same privilege to Public Sector Units (PSUs).
There is also a historical precedent for export bans on non-basmati rice. In 2008, the government banned its export for four years. It caused India to slip from its top position, and there were concerns about whether it'll regain its traditional markets (spoiler alert: it did).
Gentler critics, like the United States Department of Agriculture (USDA), deemed India an erratic supplier, while harsher critics accused it of setting the world rice market on fire.
In the free trade years, though the quantity of non-basmati rice exports exceeded basmati rice during free trade periods, revenue from basmati rice exports remained higher. After 2016, farmers also received export incentives in the form of Duty Drawbacks.
Currently, India accounts for over 40% of world rice exports. In 2022, rice shipments climbed to an all-time high of 22.2 million tonnes, exceeding the combined exports of major rice-exporting nations like Thailand, Vietnam, Pakistan, and the US.
The key markets of non-basmati rice include nations like Benin, Bangladesh, Angola, Cameroon, Djibouti, Guinea, Ivory Coast, Kenya, and Nepal. The dominant Basmati rice markets are in Iran, Iraq, and Saudi Arabia.
In 2022, India's non-basmati rice exports amounted to 17.86 million tonnes, including 10.3 million tonnes of non-basmati white rice.
Growing basmati is lucrative. Its cultivation is restricted to seven states, whereas non-basmati rice is cultivated by farmers in over 17 states. Punjab, Haryana, and Western Uttar Pradesh contribute nearly 97% of the total basmati rice produced in India. Here, you'll generally find medium to large agriculturists.
Is the Centre's clamp down on exports shocking? Well, not really. It's a major step preceded by similar food inflation-control measures in the last two years. A few months ago, it banned sugar exports. In September 2022, it banned broken rice exports and imposed a 20% duty on various grades of rice meant for overseas markets. Before that, it banned wheat exports to allay concerns over its supply.
Does this mean that the Government of India is executing a well-thought-out strategy, or will it prove dangerous for the Indian farmer and economy?
VIEW: Centre knows best
The Ministry of Consumer Affairs, Food, and Public Distribution explained that the Government of India had amended the Export Policy to ensure adequate availability of non-basmati white rice in the Indian market. It represents around 25% of total rice exports. Hitting the breaks on that will ensure more availability for domestic consumption. The ban is calculatedly focused on non-basmati varieties to minimise the disturbance in its export targets. It won't affect India's blooming basmati trade.
Retail prices have shot up by 11.5% over a year and 3% in the past month. Higher food prices contributed to a quickening Consumer Price Index (CPI), which was 4.8% in June. The government is adopting a consumer-centric approach to alleviate consumption concerns brought on by a subnormal monsoon and rising prices of consumer goods.
The government's response seems measured after its 20% duty on non-parboiled non-basmati rice shipments failed to restrict exports. If the past is any indicator and other domestic variables remain stable, there's reason to be optimistic about gaining back non-basmati markets after the ban is lifted.
COUNTERVIEW: Make it make sense
Experts have reason to call the Centre's decision a knee-jerk reaction. When viewed along with the recent data on rice production and buffer stocks, it doesn't make sense to resort to extreme measures last used in 2008. Per the Agricultural Ministry, India's rice and wheat production reached unprecedented heights in 2022-23. As of July 1, the government has a massive buffer stock of over 40 million tonnes (MT), nearly three times the buffer stock norms of 13.5 MT.
Blanket export bans can be pernicious to the economy and farmers. It's not going to affect the affluent basmati-growing farmers isolated to a few states. It's the larger agricultural community spread across India that has to worry. They'll lose out on the income received from premium prices in the international market. It'll also prevent farmers from benefitting from the global hike in rice prices. Since the government will begin procurement on October 1, they could be forced to sell their rice to private accounts at lower prices. It's essentially an anti-farmer move.
The method has been tried, tested, and has failed. The Centre could have learned its lesson with wheat, but it didn't. After slapping a ban on wheat exports in May 2022 and tightening market control with stocking limits on traders and processors in June, wheat inflation remains in double digits. It's at a staggering 12.37%.
Reference Links:
What is your opinion on this?
(Only subscribers can participate in polls)
a) The Indian economy will benefit from the ban on rice exports.
b) The Indian economy won't benefit from the ban on rice exports.
---
🕵️ BEYOND ECHO CHAMBERS
For the Right:
In the Centre's UCC push, women's rights and 'religious neutrality' are just optics
For the Left:
Wi-fi hotspot pouches: Internet from a sachet
---
🇮🇳 STATE OF THE STATES
Dengue cases (Delhi) – The national capital recorded nearly 187 cases from January 1 till July 22. A report by the Municipal Corporation of Delhi (MCD) stated there are 65 cases in July so far. Last month it was 40 and 23 in May. Mayor Shelly Oberoi recently said there's likely to be an increase in dengue and malaria cases due to the heavy rainfall and the resulting flooding.
Why it matters: The dengue cases reported this year are the highest in the city since 2018. Last year, between January 1 and July 15, Delhi recorded 159 dengue cases. In 2021, during the same timeframe, only 47 cases were recorded. With increased flooding, the civic department has been directed to check mosquito breeding and clear sludge left by the flood waters.
Milk price hike (Karnataka) – Starting August 1, the milk prices in the state will increase by ₹3 per litre. The decision is subject to cabinet approval, according to Karnataka Milk Federation (KMF) officials. Due to the rising costs of production, a price hike was decided at a meeting between Chief Minister Siddaramaiah and cooperation minister KN Rajanna. Farmers previously asked for a ₹5 hike, but that hasn't been approved yet.
Why it matters: The milk prices in the state are on the lower end compared to the rest of the country. Nandini milk is priced at about ₹39 per litre compared to ₹56 in Andhra Pradesh and ₹44 in Tamil Nadu and Maharashtra. It's unclear if other dairy producers will also hike their prices as farmers are concerned about milk production possibly becoming financially unviable.
Stray cattle menace (Chhattisgarh) – The Chhattisgarh High Court has set up an eight-member committee headed by the state's Chief Secretary to look into rising cases of accidents due to stray cattle on roads. The court said the committee will investigate and apply the laws from the Panchayat and state levels. The court heard two writ petitions where the petitioners wanted to put the spotlight on the persistent problem.
Why it matters: The State counsel stated that several schemes have been launched and are being implemented to incentivise cattle owners to keep their animals within certain boundaries. The same was said by the National Highway Authority of India (NHAI) while also pointing out why this problem persists.
Tiger Reserve declaration (Goa) – The High Court directed the state government to declare the Mhadei Wildlife Sanctuary as a Tiger Reserve under Section 38-V (1) of the Wildlife Protection Act (WLPA). The court said the state government defied the Supreme Court's orders and timelines to settle the rights of the forest dwellers and used this as an excuse for not notifying the tiger reserve. It also asked the National Tiger Conservation Authority (NTCA) to help the state in this matter.
Why it matters: Less than two weeks ago, Chief Minister Pramod Sawant said that Goa doesn't qualify for having a tiger reserve. Environmentalists have long demanded a tiger reserve in the state in the wake of tiger deaths at the Mhadei Wildlife Sanctuary in 2020. If it does get declared a reserve, it'll get much-needed funding and technical support from the NTCA to safeguard the animals.
Winter capital demand (Meghalaya) – An agitated crowd attacked the chief minister's secretariat in Tura in which five police personnel were injured. There's a demand from the ACHIK, an organisation from the Garo Hills, that wants Tura to be designated as the state's winter capital from October till March. Several members of the group have been on a hunger strike since July 11. They blame the government for delays and broken promises in the decision.
Why it matters: The group said a winter capital ensures development and administration will become equitable across the state. It would help the entire state develop, and not just some parts. Having Tura as the winter capital would also reduce any geophysical barriers, and it will be more feasible since it experiences mild weather conditions in the winter months.
---
🔢 KEY NUMBER
25,000 – Construction of the 719.26-km Pune-Bengaluru expressway will require the felling of 25,000 trees. 60% of these are in Karnataka.