July 25, 2023
Good morning. In today's either/view, we discuss whether geoengineering can help tackle climate change. We also look at the Wushu workshop in Assam, among other news.
---
📰

FEATURE STORY
Can geoengineering help tackle climate change?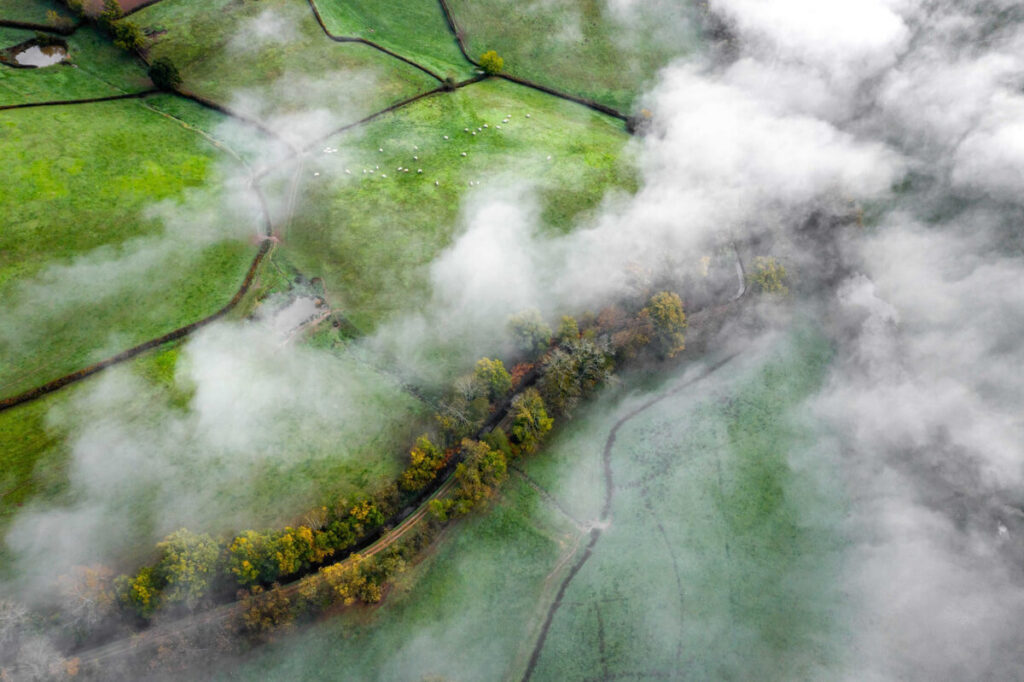 As climate change continues to wreak havoc on the planet, here are some interesting and unusual questions to ponder – can we block out the sun for a while to let the earth cool? Can we hack the weather to save the planet? These are some actual headlines that made the rounds in the past few weeks and months. It's all part of what's called geoengineering.
We need to cut emissions fast to slow down global warming. We also need to ensure countries and economies continue to grow, trade, and be hospitable to human and animal species. What scientists are finding out about near-term climate change is concerning, to say the least. Is geoengineering the answer?
Context
Nature is a complex phenomenon. It can be a tricky and dangerous prospect to enter its domain. That's basically what climate geoengineering is. It's large-scale technological manipulation of the Earth's systems. It's not as simple as just using technology to combat climate change.
There are three broad categories – solar radiation management, which is a fancy way of describing sunlight reduction, greenhouse gas removal, and weather modification. These can be done through some radical techniques like dumping iron particles in the oceans to nurture CO2-absorbing plankton and firing silver iodide into clouds to produce rain. These might sound like futuristic ideas, but they're hardly that.
The question scientists pondered from the 1940s onwards was, why not change the climate on purpose? In the aftermath of World War II, American scientists and entrepreneurs studied ways to modify the weather. Their Russian counterparts proposed planetary engineering.
In 1945, mathematician John von Neumann and other scientists met at Princeton, where they agreed that deliberately modifying the weather might be possible. The thinking at the time was that they were in a race against the Soviets, not just for more nuclear weapons but also to control the weather. When the Cold War began, the military poured resources into "climatological warfare".
Meanwhile, scientist Irving Langmuir and his colleagues at General Electric were exploring the possibility of rainmaking. What if there was a way to "seed" clouds with particles, like silver iodide crystals, to help form rain? The military was convinced. Some scientists weren't, and controversy brewed. Even a President's Advisory Committee on Weather Control was set up in 1953. The US Congress voted to fund rainmaking research in 1958.
In the 1960s, plans for rainmaking and other climate interventions were active and remained controversial. Even though the results weren't unanimous, government agencies funded competing research projects. While at times it seemed they would get somewhere concrete, they never did. In the 1970s, the US spent nearly $20 million annually on weather modification.
There was plenty of apprehension, and understandably so. In 1972, a US government rainmaking operation led to floods in South Dakota which was the subject of a class-action lawsuit. The government eventually decided to cut funding for weather modification projects.
Apart from rainmaking, there's the idea of having a large sunscreen. Nuclear bomb expert Edward Teller wrote in a 1997 Wall Street Journal essay that this would cost a billion dollars a year. Many didn't take it seriously. Others insisted the world should prepare to take emergency action.
For all the people who were against such ideas, there were other prominent ones, like Nobel Prize winner Paul Crutzen, who thought differently. In 2006, the meteorologist wrote in the journal Climactic Change, calling for more research on climate engineering. His argument was since the large-scale international response to climate change was poor, such 'radical' ideas should no longer be taboo.
While climate geoengineering isn't as mainstream as solar and wind energy, headlines over the past few months have given the impression of some chatter behind the scenes. The US is reportedly keeping its options open on solar geoengineering. China has dabbled in climate geoengineering. Last month, the European Union (EU) called for global talks on the matter.
Can humans tamper with nature to keep climate change at bay?
VIEW: It's time
We're all too familiar with the science of global warming. It's not something that's just on paper since millions feel the effects every day and will continue to. So, why not use every tool in our arsenal? It does seem like things are headed in that direction. Thanks to some well-funded research, even from the likes of Bill Gates, some scientists are beginning to see the potential. Respected organisations like the National Academies of Sciences, Engineering, and Medicine recommended scientists cautiously pursue solar geoengineering research.
This editorial was seen as a catalyst that sent shockwaves through the scientific community. It cited studies that showed solar geoengineering could provide much-needed short-term relief from global warming. It did outline the concerns too. It was a balanced argument as to why this technique shouldn't be taken off the table without understanding the science, especially since it's not as well-funded as it needs to be.
One of the severe effects of global warming is droughts. A 2020 study showed cloud seeding could increase snowpack by up to 15%. Some extra precipitation for a short while could mean a lot to farmers. In the American West, projects are already underway with more in the offering. Concerning solar geoengineering, there's some evidence thanks to eruptions of large sulfur-rich volcanoes. A month after sulfur gases are emitted into the upper atmosphere, the particles help reflect away some sunlight. By releasing tiny aerosol particles 10 miles up, a reflective layer forms, cooling the Earth by absorbing less sunlight.
COUNTERVIEW: It's dangerous and ineffective
One thing's clear about this issue, it has divided climate scientists. While there are supporters of climate geoengineering, enough loud and credible voices calling it a waste of time and money should be reason enough to slam the brakes. Also, it could distract policymakers from deploying tangible solutions. Even those who want more research are sceptical of its results and worried about its effects on the larger climate machinery. In a race against time, rash decisions will only set us back.
Spraying particles into the atmosphere to aid precipitation and reflect sunlight is desperate and not well thought out. Take solar radiation management, i.e., solar geoengineering, for example. Over 380 scientists signed an open letter calling for all governments, the United Nations, and others to halt research. They want an International Non-Use Agreement on Solar Geoengineering. Why? Three basic reasons. Its effects are still entirely unknown and will vary across regions. Speculative hopes about future technologies and the current governance systems are unfit.
While proponents of these techniques have called for regulation, critics argue once the technical groundwork is laid, how the technology is used will be out of their hands. How do we know it won't be used by the wealthy at the expense of others? What about bad actors and governments? There's also the sense that this has become the new obsession of billionaires. A small group of well-funded people keeps pushing for this, thanks to sustained lobbying based on scanty scientific proof.
Reference Links:
What is your opinion on this?
(Only subscribers can participate in polls)
a) Climate geoengineering can help tackle climate change.
b) Climate geoengineering won't help tackle climate change.
---
🕵️ BEYOND ECHO CHAMBERS
For the Right:
By redrawing Assam, Kashmir constituencies, genie of gerrymandering has been let loose in India
For the Left:
Ishan Bakshi writes: India's islands of prosperity
---
🇮🇳 STATE OF THE STATES
Trout industry booms (Jammu & Kashmir) – The entry of private players has transformed trout farming in Kashmir. The industry has grown exponentially, with 1,144 farmers producing 1,990 tonnes of trout by 2022-23, a 200% increase from 2019-20. This growth is aided by government support, offering advanced technology like a trout feed mill from Holland. Each kilogram of trout fetches between ₹500 and ₹600 in the local market.
Why it matters: European experts were crucial in encouraging Jammu and Kashmir to embrace trout farming in 1984. They supported a project in Kokernag, south Kashmir, and suggested involving water-run mill owners. Former Fisheries Department director RN Pandita stated that Kashmir's favourable water and climatic conditions could help it surpass Denmark's production of 55,000 tonnes.
Draft LGBTQIA+ policy (Tamil Nadu) – The State Planning Commission (SPC) has proposed a draft policy for LGBTQIA+ communities that includes a much-awaited 1% reservation in education and employment. This reservation would offer a separate quota within existing categories like SC, ST, OBC, and general. The draft advocates adding trans and intersex persons to the Chief Minister's health insurance scheme and ensuring access to necessary medical procedures across government medical college hospitals.
Why it matters: Tamil Nadu aims to introduce a comprehensive policy, distinct from other states that typically have specific policies devoted to the trans community, with a special focus on trans and intersex communities. The policy addresses social and economic disparities based on gender identity, sexual orientation, and sex characteristics, with inclusive actions for upliftment. It also distinguishes between transgender and intersex identities.
Proposal for 4th rhino habitat (West Bengal) – The Bengal forest department has proposed the creation of a new rhino habitat in Nathua, Jalpaiguri forest division. It's seeking approval from the Union Ministry of Environment, Forest, and Climate Change. If sanctioned, habitat development will commence for the state's fourth rhino habitat to join the ranks of Jaldapara and Gorumara. The third and latest addition is the rhino habitat in Patlakhawa forest, Alipurduar district.
Why it matters: In the Gadhear Kuthi beat area of Nathua range, one female and two male rhinos were discovered. Forest officials believe that Nathua, with its proximity to the Jaldhaka River, has the potential to become a favourable rhino habitat, as rhinos are fond of mud and water. Jaldapara, which currently houses 300 rhinos, marks a remarkable increase from the 1986 count of only 14 rhinos, thanks to a successful conservation project.
Semiconductor showcase (Gujarat) – PM Narendra Modi is set to inaugurate 'Semicon India 2023', a prestigious exhibition showcasing India's semiconductor capabilities and chip design innovation, on July 28 in Gandhinagar. The event will witness participation from prominent companies like Foxconn, Micron, AMD, IBM, Marvell, and others, aiming to establish India as a global semiconductor manufacturing and design hub.
Why it matters: The event will offer deep insights into advanced chip-making technologies and innovations, uniting key players in the semiconductor and technology industry. The inaugural program will emphasise investment prospects in the semiconductor sector. The event, backed by the Gujarat Government's Semiconductor Policy (2022-2027), aims to position Gujarat as a leader in domestic semiconductor chip manufacturing.
Wushu workshop (Assam) – The Kamrup District Wushu Association organised a three-day Wushu and judging workshop in Boko, Kamrup district. Hosted at the office premises of Boko Regional Mothers Society in Navpurgaon, Boko constituency, the inaugural ceremony was presided over by Imtiaz Ahmed, Secretary of the Assam Sports Journalists Association. Renowned national judge Rakchen Marak and national coach Gopi Singh Lama conducted the workshop, with the participation of 35 trainees from Kamrup and Goalpara.
Why it matters: Being the first such workshop in the district, it covered game-winning strategies, rules, and regulations to benefit rural trainees. National Coach Gopi Singh Lama lauded the initiative, expressing how it would enhance knowledge for students and coaches, improving their performance and minimising injuries. He also emphasised the potential for players from rural areas to excel at national and international levels with proper training and practice.
---
🔢 KEY NUMBER
$50 million – As part of its employee stock option plan (ESOP), Swiggy has announced a buyback worth $50 million from 2,000 employees.