June 16, 2023
Good morning. In today's either/view, we discuss whether a Social Stock Exchange (SSE) can significantly benefit India's social sector. We also look at the tally of GI products in Uttar Pradesh, among other news.
---
📰

FEATURE STORY
Will a Social Stock Exchange (SSE) significantly benefit India's social sector?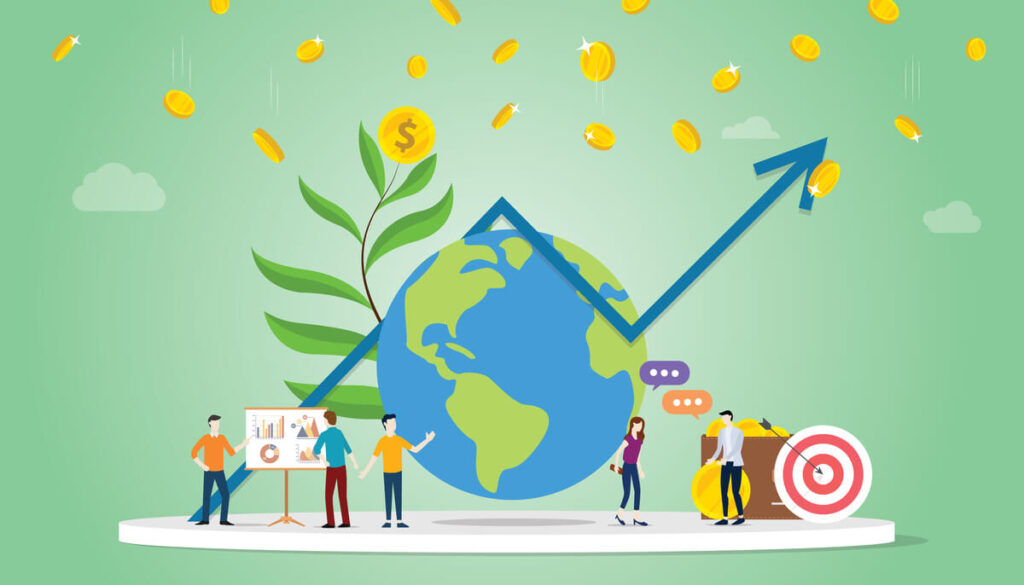 India has a thriving corpus of social enterprises that serve humanitarian and environmental causes. The story of Indian democracy would be incomplete without them. But more than two-thirds of them are financially starved. You see, even when non-profits may be successful in driving social change, they often stagger while scaling up. The perennial cash crunch in the social sector has encouraged the establishment of social entrepreneurship. But even they aren't exempt from the systemic problems of funding.
In February 2023, the Securities and Exchange Board of India (SEBI) approved the National Stock Exchange's (NSE) launch of Social Stock Exchanges (SSE). It also allowed the Bombay Stock Exchange (BSE) to launch its SSE. The SSE could bridge the unremitting gap between investors and the social sector. Its outlook is positive, but not without challenges.
Context
Currently, India's social sector receives funds from corporate social responsibility (CSR), philanthropy, government funding, and retail charity. SSEs will open up another avenue. They are fundraising platforms for charitable trusts, non-profit organisations (NPO), and for-profit social enterprises to access the capital market. It lets woke investors trade in securities issued by social enterprises.
NPOs can register on the SSE to gain recognition as a social enterprise or to raise funds through "Zero Coupon Zero Principal Instruments". Like bonds, these instruments allow NPOs to issue securities that act as grants for specific social projects. When individuals or companies buy these instruments on the SSE, they provide financial support that resembles grants for the designated social programs – without any interest or repayment of the principal amount.
Consider a social enterprise, like Project Chirag, that provides clean energy solutions to rural areas. They can list their securities on an SSE, allowing investors who care about clean energy and social impact to buy shares and support their mission.
But not all social enterprises can be listed on this social sector market. Corporate foundations, political and religious organisations, or NPOs who rely on corporates to meet over half of their funding requirements don't count.
If we go by the 2020 working group report, SSE is more than just a platform for listing securities or funding structures. It establishes a helpful infrastructure for impact investing. How? It establishes procedures to include only those entities with a measurable social impact. It will be a separate segment within existing stock exchanges like the NSE and BSE.
Impact investing can be very confusing. It's why many philanthropists limit their focus to sectors aligned with their personal interests or recommendations from their networks. It creates an unequal funding landscape where certain well-connected, larger NPOs have better access to philanthropic funders.
As the deadline for India's sustainable development goals (SDGs) in 2030 hangs above us, SDG-related initiatives gain all the more importance. We can't leave them gasping for funds. Currently, that's the situation most NPOs find themselves in.
There are more than three million non-profits in India, with the majority operating below optimal levels, having an annual budget of less than ₹1 crore. An Accelerate India Philanthropy (AIP) study shows that over two-thirds of non-profits struggle to secure financial support. 61% meet less than 25% of their funding needs.
VIEW: The future looks bright
For starters, an SSE addresses a significant challenge in the impact investing space: the lack of liquidity. Impact investments are those infusions made with the intent to generate measurable social change. They often have longer time horizons and are more complicatedly structured than traditional investments. SSE solves that. Its introduction itself can be a catalyst for more impact investing. It'll also ease some of the government's welfare burden.
The coherence and regulation that SSE brings into India's impact investing landscape will increase the volume of funds channelled into the social sector. Currently, philanthropic grants from high-net-worth individuals and above constitute less than 20% of total grants for most non-profits. SSEs solve this problem. It'll offer a dedicated marketplace specifically for impact investments, simplifying the process for investors to trade these securities. The ultra-wealthy population is growing in India, which will boost the impact the SSEs have on social and development sectors.
SSEs will make social enterprises and other impact-focused organisations more visible and recognisable in the financial industry, which manages 90% of the world's liquid assets. It'll also usher in the much-needed measurement of the social and environmental interventions made by the enterprises. An independent body will assess their scores, thus elevating the average woke investor's trust. Importantly, investors will have an exit option.
COUNTERVIEW: New is not always better
There's no guarantee that impact assessment scores will increase the social sector's visibility. Sure, those well-positioned organisations that already attract corporate and philanthropic funding will certainly be on top. But what about enterprises that haven't performed well, let alone scaled up, due to a lack of funds? Unless the impact assessment score takes that into account, the social sector landscape may come full circle to inequities of the present.
There's also a problem with the legal effectiveness of excluding NPOs that rely on 50% corporate funding. It could be a counterintuitive move since large corporates and CSR initiatives often play a crucial role in supporting social enterprises. It unnecessarily perpetuates a funding gap. Instead of restricting corporate involvement, SEBI could implement checks, balances, and corporate governance requirements to regulate funding flows and guarantee transparency.
Currently, there is a relatively limited supply of investable impact-focused securities in India. Many aren't ready to be listed on an SSE due to their stage of development, financial capacity, or reporting capabilities. If this scarcity continues, it could limit the growth and attractiveness of an SSE for investors. On the flip side, SSE also depends on attracting sufficiently numbered socially-minded investors. In India, a lack of awareness may spell trouble here.
Reference Links:
What is your opinion on this?
(Only subscribers can participate in polls)
a) Social Stock Exchange (SSE) will have a significant impact on the social sector.
b) Social Stock Exchange (SSE) will have a marginal impact on the social sector.
---
🕵️ BEYOND ECHO CHAMBERS
For the Right:
Behind Union Govt's Rhetoric of Higher Tax Devolution for States Lies a Silent Fiscal Crisis
For the Left:
Adipurush controversy shows there's no pleasing Hindu groups. They want 100% compliance
---
🇮🇳 STATE OF THE STATES
Tally of GI products (Uttar Pradesh) – The number of Geographical Indication (GI) certified products in the state is now 52. 40 of these belong to the handicraft industry. In Varanasi alone, 18 of the 23 goods are handicrafts. About 50 lakh people in the state are engaged with all 52 GI products. By December, 27 more products will join the lineup.
Why it matters: According to GI expert Rajni Kant, the state ranks first in GI-tagged products. It's also the largest exporter of GI products and has the most manpower invested in this sector. At the recent G20 conference at Varanasi, Kashi's GI products were on display that caught the attention of foreign dignitaries.
Preparing for Jagananna Suraksha (Andhra Pradesh) – The government will launch a month-long Jagananna Suraksha, which is an extension of the Jaganannaku Chebudam, from June 23. Secretariat staff at the village and ward levels, elected officials, and volunteers will visit every household across the state to enquire about people's problems. Eligible citizens omitted from welfare schemes will get benefits from August 1.
Why it matters: The Jaganannaku Chebudam initiative was launched as a universal grievance redressal helpline for citizens to raise issues directly with the Chief Minister's office. The government wants to ensure people aren't excluded from any state-sponsored scheme. The YSR Congress is looking to stay in power after some experts observed a change in the opinions and attitudes of various social groups over the past few years.
Railway board raised alarm (Odisha) – Weeks before the tragic accident in the Balasore train accident, the Railway Board pulled up some of its staffers for using shortcuts in reconnecting signalling gears after maintenance. In a letter dated April 3, five such incidents were mentioned from various zones. The Board was dissatisfied with the signalling department and was dismayed by the repeated incidents.
Why it matters: The June 2 crash in the state killed at least 288 people and injured over 1,000. Railways officials and the government indicate that a signalling interference was the likely cause. Board officials stated the gears should be connected post-maintenance only after proper testing to get the safety certification.
Advert politics (Maharashtra) – A day after snubbing deputy chief minister Devendra Fadnavis, Chief Minister Eknath Shinde published an advertisement with the pictures of all prominent leaders, seemingly to control any damage done. State BJP President Chandrashekhar Bawankule said the party was upset with Shinde for a supposed advertisement that insulted Fadnavis, showing him in a poor light.
Why it matters: A tussle has been brewing between the BJP and the Shiv Sena in the state. Sena ministers are unhappy with the BJP pressurising them to remove their six cabinet ministers. The tussle intensified after Shiv Sena's advertisements pointed out that Shinde was more popular than Fadnavis. However, there was no photo of Fadnavis in the ad.
Investigating formalin-laced fish (Meghalaya) – The state Fisheries Department has formed a fact-finding committee to investigate the alleged sale of fish laced with formalin. The fish is supposedly imported from outside the state. This is despite a report from the Government of Andhra Pradesh's Task Force Team that showed there was no banned substance in the fish tested.
Why it matters: Recent tests by the state's Food and Safety Department showed 30 of the 42 samples of imported fish tested positive for formalin. This led to a 15-day ban on their sale. Minister AL Hek said the ban shouldn't be prolonged since it would affect local communities. He proposed a centralised unloading centre to inspect all fish that enter the state.
---
🔢 KEY NUMBER
30-40% – In recent months, the female employee attrition rate in the technology industry has reached 30-40%. The main reason seems to be companies asking their employees to return to the office and moving away from work-from-home policies.