August 31, 2023
Good morning. In today's either/view, we discuss whether Disney's strategic pivot will pay off. We also look at the decision to declare Bengal's Foundation Day in West Bengal, among other news.
---
📰

FEATURE STORY
Will Disney's strategic pivot pay off?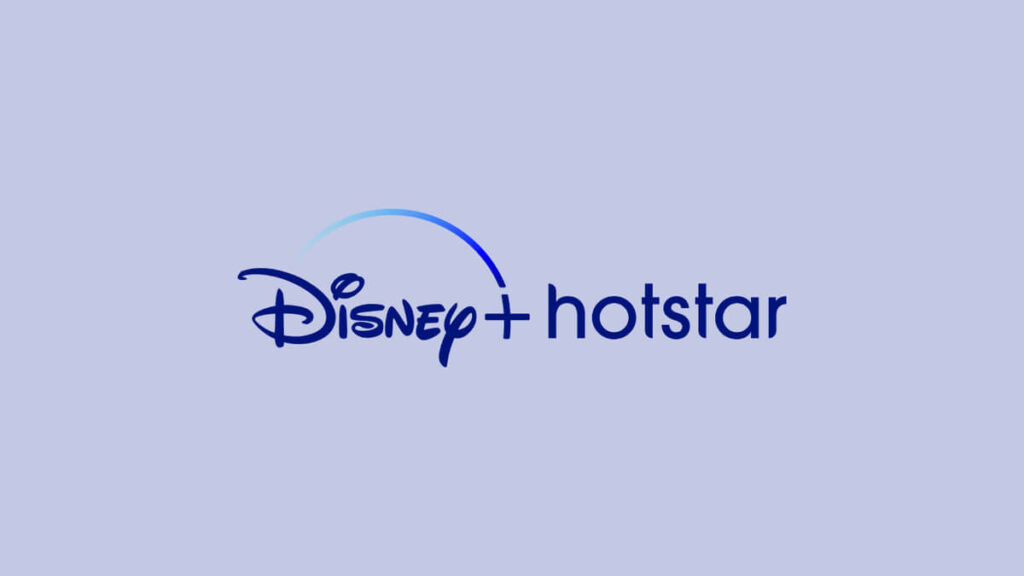 In more ways than one, India is an anomaly in the world's eyes. World's unlikeliest democracy? We got you. The most populous country? 1.43 billion and counting. Housing one of the wealthiest men in the world and one of the largest slums under the same sky? No sweat. A country as diverse, and economically vivified, is bound to have idiosyncrasies, and businesses that come here need to do things the Indian way.
The Walt Disney Company is learning a similar lesson. From having the lion's share of paid subscribers to reporting a $41.5 million loss on revenue of $390 million for the year to March 2022, Disney has had quite a tumultuous journey in India. The company has been dealing with a dwindling user base and streaming revenues. But CEO Bob Iger is now shaking things up. It involves offering free cricket on smartphones. With the Asia Cup on the horizon, expectations are high. Will the strategic pivot pay off, or is the anticipation over-inflated?
Context
When it came to India, Disney seemed to have learnt from other big American companies' mistakes, especially Netflix. It was poised to perform well in the Indian market, and it did. Even with Netflix and Amazon in the picture, Hotstar ruled with 29% of the OTT market, while Netflix had only 5% and Amazon Prime had 10%, according to Oddup.
In India, Disney has two main parts: there's the Disney+ Hotstar streaming service and Star India, which they got when they acquired most of Fox's assets in 2019.
What was it doing right? Well, apart from favourable subscription costs, it had cricket, especially the wildly popular Indian Premier League (IPL). It's like having the rights to both the NFL and NBA in the United States.
With the streaming rights of the world's richest cricket league in its pocket, Disney made a strategic move by introducing cricket as a paid service on Hotstar in 2020. Their confidence was high, envisioning an acquisition of up to 100 million users over the years.
But that's not how the story unfolded. In 2022, billionaire Mukesh Ambani swooped in, outbidding Disney with a staggering $2.9 billion offer for the IPL rights. Ambani ventured to stream the games for free. The decline in Disney's subscriber base was sizable: from 61 million users in October last year, around 21 million had opted out by July this year.
Not just in India, Disney+ had 146.1 million subscribers worldwide in the last quarter, which was 7.4% less than the 157.8 million it had in the previous quarter. In the US and Canada, Disney+ had 46 million subscribers, a drop from 46.3 million in the prior quarter. Interestingly, this marks the second time that Disney+ has seen a decline in North American subscribers.
To tackle this, Disney announced significant price increases for its streaming platforms. They announced plans to increase the cost of the ad-free versions of Disney+ and Hulu by over 20% each.
And then came the latest news of a strategic overhaul. In India, the company is planning to live-stream, for free, the Asia Cup matches from August 30 and the World Cup in October-November, accessible on smartphones. This approach diverges from the tactics of raising prices and reducing costs. The pivotal question remains: Will this pivot prove effective?
VIEW: A much-needed 180
The company has figured that switching back to free cricket on mobiles and tablets is the smart move to boost income. They're calling it a "hybrid model". Now, Disney will be able to increase ad earnings through more smartphone viewers while gaining new subscribers for the paid Hotstar TV app, where cricket remains premium. Sajith Sivanandan, head of Disney+ Hotstar, explained that this strategy creates two strong revenue streams.
Disney has learned its lesson – Indians didn't want to pay for Hotstar after the IPL excitement. Now, they're focusing on free cricket. They want ads to bring in money and are even making ads interactive, so you can shop through WhatsApp. They've teamed up with Coca-Cola, putting trial offers on Coke bottles to get more people to subscribe. An India-focused strategic overhaul has been a long time coming.
India has a huge smartphone market, expected to increase rapidly. Equally strong is the cricket fanbase. By offering free mobile cricket, Disney could reach over 450 million viewers for the 50-over World Cup hosted by India, a significant jump from 300 million in 2019. Their goal is to reach a record-breaking 50 million simultaneous viewers, twice the 2019 figure and surpassing Ambani's JioCinema's IPL finals viewership.
COUNTERVIEW: Touch and go
There's no guarantee that Disney's plan will work. Daoud Jackson, an expert in streaming businesses at UK research firm Omdia, pointed out that offering free cricket isn't necessarily a sure-fire success plan. Companies spend billions for streaming rights, but it takes many years for the ad revenue to match up.
In India, even though there's a big middle class, not many people are willing to pay for streaming. The market is extremely cost-conscious. In the US, Disney+ without ads will cost 27% more at $13.99, while in India, it's $3.62. Each Indian user brings in much less money ($0.59) compared to the US ($7.31), according to Disney's report. Disney wants Hotstar to make money faster. When the CEO's Chief of Staff, Nancy Lee, visited and asked if they could be profitable earlier than the 2024 goal, they said it was not possible.
As past experience shows, even if the plan of offering free cricket works, there's no assurance it'll translate into paid users. Star's overall revenue is predicted to drop by about 20% to nearly $2 billion for the fiscal year ending September 2023. Their earnings might go down by roughly 50%, from around $200 million last year. Hotstar could lose 8 to 10 million subscribers in the third fiscal quarter. Iger hasn't yet found a surefire way to turn things around yet.
Reference Links:
What is your opinion on this?
(Only subscribers can participate in polls)
a) Disney's strategic pivot will pay off.
b) Disney's strategic pivot will not pay off.
---
🕵️ BEYOND ECHO CHAMBERS
For the Right:
The Decline Of Nehru, Tagore & The Rise Of Savarkar: How Delhi University Got Itself A New Syllabus
For the Left:
Jan Dhan scheme can show the world how to improve financial inclusion
---
🇮🇳 STATE OF THE STATES
Housing eligibility update (Delhi) – The Delhi Development Authority (DDA) has adjusted the criteria for purchasing flats, expanding the eligibility to include a wider range of income groups. They amended Regulation 7 (Eligibility of Allotment) of the DDA (Management and Disposal of Housing Estate) Regulations, 1968. This change is aimed at increasing the accessibility of affordable housing options and accommodating a wider range of income groups.
Why it matters: Earlier restrictions led to a large number of constructed flats left unsold. The modified eligibility policy by the DDA holds significance as it addresses the pressing issue of housing affordability in Delhi. It'll contribute to a more equitable housing market and be in line with efforts to provide housing opportunities for a diverse population in the city.
Deficit rainfall (Andhra Pradesh) – Over the past three months, Andhra Pradesh has recorded a rainfall deficit of 23.8%. As of August 29, the state received 312.8 mm of rainfall compared to the normal 410.7 mm. Only 12 of the 26 districts recorded normal rainfall. Apart from the El-Nino effect, the lack of cyclonic circulation, trough formation and low-pressure areas in the Bay of Bengal have been contributing factors.
Why it matters: The rainfall deficit over the critical three-month period has implications for agriculture and water availability. There's an increased risk of crop damage and water shortages. The state has also seen a rise in daytime temperatures due to the North Westerlies. Overall, despite one or two downpour spells, the state has received less rainfall than normal.
Foundation Day decision (West Bengal) – Chief Minister Mamata Banerjee's proposal to declare Poila Baisakh, the Bengali New Year, as Bengal's Foundation Day receives significant support from various quarters. Representatives from the state's art, culture, sports, and religious groups endorsed the decision. They also unanimously rejected the Centre's decision for June 20. A proposal will be tabled when the state assembly convenes on September 7.
Why it matters: The reason June 20 wasn't popular was because it's considered a footnote in history. Lord Mountbatten announced his partition plan on June 3, 1947. On June 20, 1947, East Bengal legislators voted by 106 votes to 35 against partition. However, West Bengal legislators voted 58 to 21 in favour.
Building warships (Goa) – Goa Shipyard Limited and Kenya Shipyard Limited signed an MoU for capacity building and collaboration on ship designs and construction. Defence Minister Rajnath Singh held talks with Kenyan Cabinet Secretary for Defence Aden Bare Duale. Duale appreciated the growth of the Indian defence sector's capabilities, including in the private sector.
Why it matters: This partnership showcases India's growing defence prowess with strategic deals between countries. A delegation from the UAE and Brazil also visited India to discuss the success of India's military diplomacy. India has strategic defence relations with African countries, given the importance of maritime security in the Indian Ocean region.
Food security benefits (Assam) – The Assam government decided to extend welfare benefits to around 40 lakh citizens under its ambitious food security scheme, and over 61 lakh ration cards have been issued. The policy aims to increase coverage under the National Food Safety Act (NFSA). So far, it has covered just over 85% of beneficiaries.
Why it matters: This government's decision will ensure a broader portion of the population will have access to regular supplies of food grains. The 2002 Assam Flood Security Rule is the basis for the selection and inclusion of beneficiaries. There's also an increased income eligibility criteria of ₹4 lakh per annum.
---
🔢 KEY NUMBER
₹116 crore – The Kerala government made at least ₹116 crore in liquor sales on the eve of Onam. An outlet in the Thrissur district reportedly had the highest sale of ₹1.06 crore.