June 28, 2022
Good morning. In today's either/view, we discuss whether the acquisition of Blinkit by Zomato will help the latter. We also look at the discovery of a dinosaur egg in Madhya Pradesh, among other news.
---
📰

FEATURE STORY
Zomato acquires Blinkit – Is it a good bet?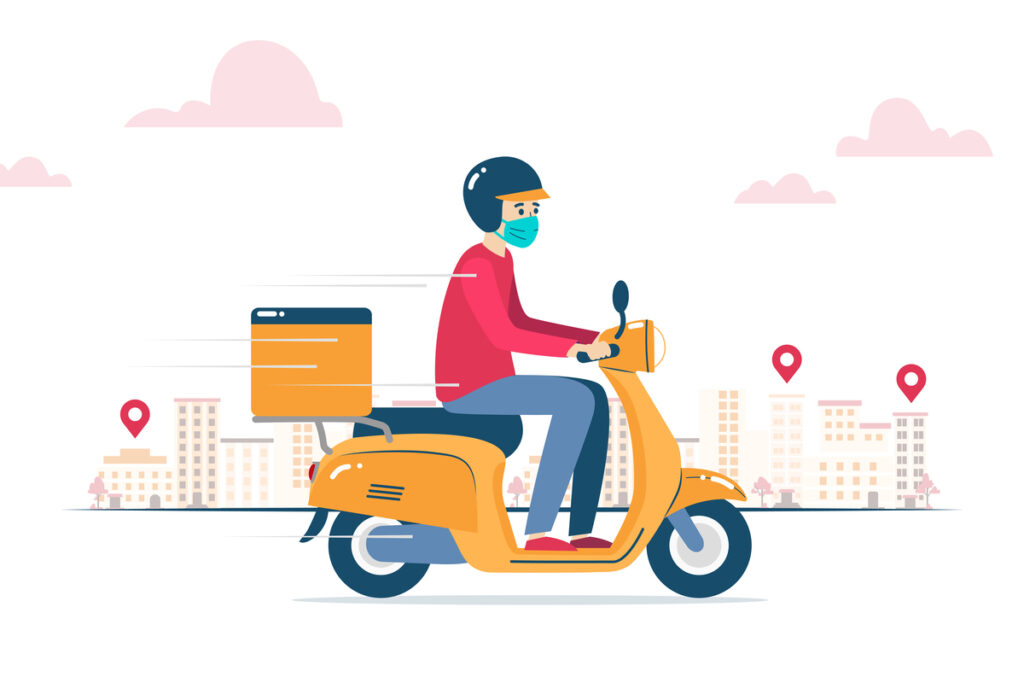 We've had Dominos Pizza's '30 minutes or free' tag for quite some time now. But there's something new in town. If you want groceries delivered in less than 30 minutes, there's an app for that. Some even promise them much quicker. It's all about the Quick Commerce market.
The latest news in the market is Zomato acquiring quick commerce platform Blinkit for $568 million in an all-stock deal. Zomato's board approved the acquisition of up to 33,018 shares of Blinkit. With the opportunities and risks in the quick commerce space, is this a good bet on Zomato's part? Is it sustainable?
Context
Blinkit, by name alone, may not be familiar to many people. That's because it was previously called Grofers. It was founded by Albinder Dhindsa in 2013 and is based out of Gurugram. It's got the ambitious and catchy tagline of "everything delivered in minutes."
Grofers' rebranding itself as Blinkit was part of the company's push into the quick commerce space. At the time, the dominant player was Swiggy, and it had ambitious plans. In 2021, it earmarked $700 million for its Instamart service as it doubled down on its commitment to the quick commerce segment.
Before we go further, a quick look at India's quick commerce market. It's all about speed. It's been a long journey from the days of small mom-and-pop stores to large supermarkets and hypermarkets. Then came e-commerce and things changed. Then came the next evolution or perhaps disruption. Quick commerce was once called the new age of e-commerce.
Q-commerce, as it's sometimes referred to, only gained traction in recent years. If you're the busy sort and don't have time to plan and go shopping for groceries, then Q-commerce is a boon. While it may be relatively new in India, it has been around for a while elsewhere. US-based Gopuff, set up in 2013, delivers groceries in 30 minutes. It's valued at $15 billion. There are also Berlin-based Gorillas and the U.K.'s Zapp.
As far as India is concerned, here are the players – Zepto, Swiggy Instamart, Dunzo, and Blinkit (soon to be under Zomato). They're all building an extensive network of 'dark stores.' They're retail spaces that these companies use to store their inventory. They don't have storefronts. These dark stores are relatively small and located close to serviceable consumer centres. It's why they're able to guarantee 10–30-minute deliveries.
Blinkit claims to have 300 dark stores. When Swiggy entered the market with its Instamart, it partnered with more than 150 seller merchants-run dark stores. Zepto has 100 dark stores enabling it to service around 2,500 orders daily. What does all this mean for the segment going forward? If analysts are to be believed, it's poised for take-off. India's Q-commerce market could hit $5.5 billion by 2025. So, how will Zomato fare?
VIEW: Capitalise on the potential
To analyse Zomato's decision, we need to see the deal as a long-term prospect. The Q-commerce space in India is growing. Executives say Q-commerce platforms are growing 20-25% faster in volumes than traditional delivery models. The competition is fierce. Zepto is quickly growing. It has secured $160 million in funding since its launch last June. Dunzo Daily will expand to 25 additional locations in the year ahead. No time like the present to capitalise.
Besides the opportunity to corner a share of the market, Blinkit is a good get for Zomato. Blinkit is a high-margin business due to three reasons – higher average order value (AOV) than food delivery, higher ad sales revenue due to larger marketing budgets, and lower last-mile delivery cost than food delivery due to shorter delivery time and higher number of orders per day.
Blinkit isn't alien to Zomato. In June 2021, Zomato turned Grofers into a unicorn with $120 million in funding. Its business was booming, as Grofers co-founder and CEO Albinder Dhindsa stated. Also, Zomato had its own grocery delivery service, which it later shut down due to competition and poor customer experience. It wisely decided to utilise its investment in Grofers which found its footing.
COUNTERVIEW: Burn and crash?
There's no doubt that the Q-commerce space in India is growing. The question is what's the honeymoon period? Among the biggest concerns with Q-commerce is viability. Margins for many producers are low, and delivery costs are high. To be profitable, a company must ensure the average order value increases. Why hasn't Amazon entered the fray? Manish Tiwary, vice president at Amazon India, said speed is just one part of the customer experience. He placed emphasis on value and selection. Also, Ola's Q-commerce business Ola Dash had to bite the dust.
If you're a shareholder of Zomato, this deal might not be a good thing. HSBC believes building a grocery business will be a 'poison pill' for Zomato. For such a model to survive, it requires high consistent investments, and you burn through that cash quickly. For Zomato to meet its earnings estimate, it needs 70 lakh user additions every year. For the quarter ended March 2022, its losses nearly tripled to ₹360 crores.
While investors and analysts might bet on the growth of the Q-commerce segment, spare a thought for those doing the actual deliveries. There's an inherent risk of promising deliveries within such a short time frame, and that risk is to the drivers. The gig economy is already rife with labour issues. Salary disputes, poor insurance coverage, and exploiting contractual labourers have left the industry with a high level of attrition. The problem for Zomato will be how to tackle all this. It could be more difficult if the government gets involved.
What's your opinion on this?
(Only subscribers can participate in polls)
a) Zomato's acquisition of Blinkit was the right call.
b) Zomato's acquisition of Blinkit was the wrong call.
---
🕵️ BEYOND ECHO CHAMBERS
For the Right:
Marathi Or Hindutva? Shiv Sena's Weakness Stems From Its Lack Of Coherent Ideology
For the Left:
Political Matrix: How Cooperative Movement Has Shaped Up States And Influenced Power Structures
---
🇮🇳 STATE OF THE STATES
Administrator for Shimla MC (Himachal Pradesh) – The government doesn't know who will run the Shimla Municipal Corporation till the elections. One official said the Law Department's opinion has been sought. A government-appointed administrator could be the answer, but there's no provision for this in the MC Act. Per the Act, this can happen if the House is dissolved in the middle of its term. The government might ask the municipal commissioner to run the civic body.
Why it matters: Ex-Mayor Sanjay Chauhan said the BJP is scared of losing the municipal elections, hence the delay. Opposition parties have also jumped on this reasoning and accused the government of delaying the elections. Congress cited the term of the House had expired and asked why there was a delay in appointing an administrator.
Robotic firefighting system (Kerala) – The state fire and rescue services want to go futuristic. They've called for an Expression of Interest (EoI) from manufacturers and dealers for robotic firefighting equipment with a carrying vehicle. The department will buy two such robots for ₹4 crores. The robot will have a monitor and camera and can be controlled remotely. It will be able to withstand excessive heat, smoke, and water.
Why it matters: The fire department wants the new system to be deployed closer to the source of the fire. It'll help access areas that are too dangerous for firefighters. It'll help keep firefighters safe when there's a concern about a building's structural integrity. The Delhi fire department has something similar. It is designed to pump water at high pressure of 2,400 litres a minute.
NMDC's steel plant (Chhattisgarh) – The National Mineral Development Corporation's greenfield steel plant at Nagarnar will likely be commissioned at the end of September. The state-run company spent ₹20,240 crores as of May and will spend an additional ₹1,700 crores for commission-related milestone payments. Tata Steel and ArcelorMittal-Nippon Steel India may not bid for the steel unit. Among the bidders could be JSW Steel, Jindal Steel, Vendanta, and Adani.
Why it matters: India's steel capacity currently stands at 150 metric tonnes per annum (mtpa). Under the National Steel Policy 2017, the government wants to increase that to 300 mtpa. The project has been delayed by seven years and has gone over budget. Locals protested the Centre's approval for the demerger of the unit from the parent NMDC. It has convened a meeting for June 28 to approve the demerger.
Dinosaur Egg discovery (Madhya Pradesh) – Researchers from Delhi University found a fertilised dinosaur egg at the Dinosaur Fossil National Park in Dhar district. It belongs to a titanosaurid dinosaur. This particular egg is unusual because one egg is nested inside another. It's called ovum-in-ovo, found among birds. Scientists say this could provide a link between birds and reptiles.
Why it matters: Scientists say the discovery shows that the ovum-in-ovo pathology isn't unique to birds and sauropods share reproductive behaviour similar to other archosaurs. Last year, international scientists declared they had discovered a perfectly preserved embryo inside a fossilised egg. It was discovered in Ganzhou, Southern China. The specimen inside was nicknamed Yingliang beibei or 'Baby Yingliang'.
Lacklustre environmental protection laws (Meghalaya) – Meghalaya High Court Chief Justice Sanjib Banerjee expressed his disappointment at the lack of implementation of various environmental protection laws in the state. He spoke of the judiciary's contribution through judgments in cases concerning the environment and wildlife conservation. He called for sustainable development given the state's burgeoning tourist industry.
Why it matters: Wildlife conservation has been on the docket for the state government. Last year, the government said it would take up the Clouded Leopard Recovery Programme and 'Small Cats Project' to help wildlife conservation and mitigate man-animal conflicts. In April, the Ministry of Environment, Forest & Climate Change said ₹2 crores has been spent on the restoration of 40 sacred groves in the state.
---
🔢 KEY NUMBER
$600 billion – The G7 nations have decided to mobilise $600 billion by 2027 in global infrastructure investments. It's likely to be a rival to China's Belt Road Initiative (BRI).