May 31, 2022
Good morning. In today's either/view, we discuss whether Aadhaar is a threat to the privacy of India's citizens. We also look at the prevalence of West Nile fever in Kerala, among other news.
Also, have you checked out our brand new newsletter, The Local Brief (or TLB in short)? TLB is a daily newsletter that brings local news that matter to you. Be it social issues or civic amenities, policing or jobs, events or food and drink, things to do or places to visit, TLB will cover them all. All it takes is just five minutes of your time to catch up on the news!
To begin with, we have started publishing the Bengaluru edition called Bengaluru Brief. Check it out and subscribe here.
---
📰

FEATURE STORY
Aadhaar – Is It A Threat To Privacy?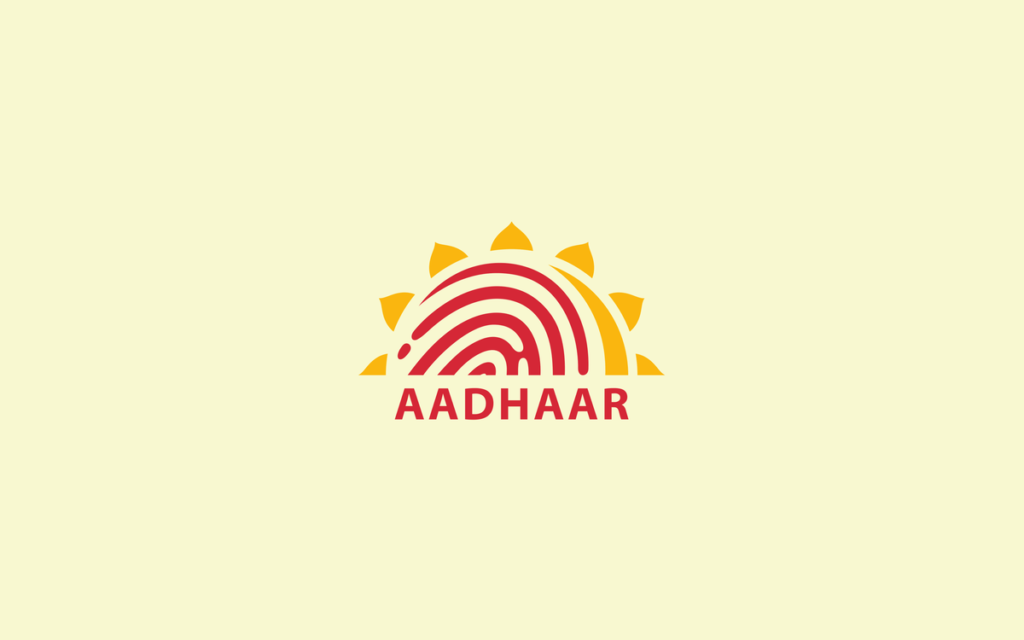 With the advancement of technology in many spheres, it's become part and parcel of our everyday lives. It's easy to conjure up a dystopian picture of a big brother looking over your shoulder at every step. Worldwide, governments have used technology for policymaking. India is no different.
The Aadhaar card has become revolutionary in India ever since its inception. The government caused a stir when it withdrew its recent press release advising people to not share a photocopy of their Aadhaar cards with any organisation. This has once again brought to the forefront the issue of Aadhaar and privacy. Is it safe? Is people's privacy being invaded with the information contained in it?
Context
On May 27, the government issued a press release that caused some concerns. It said the Unique Identification Authority of India (UIDAI) has warned people against sharing photocopies of their Aadhaar as it can be misused. It further mentioned precautionary measures for verifying one's Aadhaar credentials. Two days later, a statement clarified the earlier release, essentially retracting it.
Before we dive into the privacy aspects, let's trace the history of the Aadhaar. In 2009, the Centre constituted the Unique Identification Authority of India (UIDAI) to issue every citizen a unique identification number. Its first Chairman was Nandan Nilekani, the co-founder of Infosys. In 2010, the brand identity and logo for Aadhaar were revealed.
The same year, the UIDAI set out its goal to cover 40% of the population in two years. This would take an enormous amount of effort and resources. To achieve this, it finalised training for other agencies, including small and medium IT firms and financial trading companies.
The UIDAI is responsible for policies and implementation of the Aadhaar cards and numbers. It's also responsible for the operation and maintenance of the UID database. The data centre for the UIDAI is located in Manesar. It's one of the country's biggest. The issuing of UIDs began in 2010. The same year, the government said it would recognise a letter issued by UIDAI containing details like name, address, and Aadhaar number as a valid document.
In the years since, many central and state schemes have been linked with Aadhaar. Among them were direct cash benefits launched in 2012. Government departments, companies, and banks could use a person's Aadhaar number for authenticity. After Nilekani resigned in 2014, he was succeeded by IAS officer Vijay Madan. When the BJP won re-election in 2014, it scrapped the cabinet committee on Aadhaar.
There was some concern about whether the project would be scrapped. Nilekani met with the government to convince them otherwise. In July 2014, Modi announced not only would Aadhaar continue, but he wanted officials to achieve a 100-crore target at the earliest. He also wanted it to be linked with schemes like the newly launched e-passport system. The likes of Bill Gates and current Microsoft CEO Satya Nadella lauded the UIDAI and Aadhaar scheme. They spoke about how it leveraged technology to ensure citizens could avail of centrally-sponsored schemes.
One of the core tenets of the criticism of Aadhaar is privacy. After all, citizens have voluntarily given up their personal information to the government. There's been discussion on its ethics and whether a citizen's right to privacy is being violated.
VIEW: It doesn't violate the right to privacy
Privacy essentially means a person is allowed to be free from any unwarranted publicity. The jurisprudence on the Right to Privacy has evolved through judgments over the decades. It's a fundamental right. Coming to Aadhaar, the Supreme Court made it clear – it doesn't violate a person's right to privacy. The primary concern was the data being collected. The court said it was minimal.
The court was responding to a petition that stated Aadhaar violated privacy rights concerning personal demographic and biometric information. The court said the Aadhaar Act only seeks to help the poor and marginalised. It stated that Aadhaar necessitated balancing two competing rights – the right to privacy and the right to food, shelter, and employment. Both rights, it said, are founded on human dignity, which the schemes would promote.
The UIDAI itself has listed its data protection and privacy tools concerning minimal data collection and no tracking information collected. It also states that the UIDAI database isn't linked to any other database. Nilekani himself advocated for a privacy law but said Aadhaar has the necessary safeguards. He cited the Aadhaar Bill that limits the usage and sharing of information depending on whether the user provides consent.
COUNTERVIEW: It's a privacy minefield
For something as big and significant as Aadhaar, there wasn't much legislative discussion. Aadhaar was the subject of various court cases which the apex court had to hear. In 2015, it heard a plea on its validity and legality concerning data collection. It alleged that information was collected by agencies whose security credentials weren't scrutinised. The privacy discussion needs more awareness, especially among the rural population. Privacy shouldn't be an elitist concern.
In the apex court's 2018 judgment, Justice DY Chandrachud's dissenting verdict said it allowed private entities to use Aadhaar and could lead to commercial exploitation of data. He said it could be used to influence the decision-making of the electorate in choosing candidates, which goes against privacy norms. Part of the privacy concern is storing data and the possibility of hacking. There are concerns about a surveillance state. Last month, the Comptroller and Auditor General (CAG) report on Aadhaar flagged privacy gaps. It stated that UIDAI hasn't ensured the applications used by its authentication partners were capable of storing data without compromising privacy.
Sunil Abraham of the Centre for Internet and Society (CIS) has been one of many critics of Aadhaar. He cited the risks associated with a centralised repository of the demographic and biometric details of more than a billion people. Keep in mind, India still doesn't have a robust data protection law. There are global examples of hackers accessing national citizen databases in Ecuador and Turkey. There are even examples at home, like in 2017 when Aadhaar demographic data of 5 lakh minors were leaked. It's only a matter of when not if the database is breached.
What's your opinion on this?
(Only subscribers can participate in polls)
a) Aadhaar does violate the right to privacy.
b) Aadhaar does not violate the right to privacy.
---
🕵️ BEYOND ECHO CHAMBERS
For the Right:
Why Is The Indian Farmer Being Held Responsible For Controlling Inflation?
For the Left:
Is India's Opposition United? Conduct Of Congress In London Points In Another Direction
---
🇮🇳 STATE OF THE STATES
Mobile ambulance services (Himachal Pradesh) – The Jeevan Dhara mobile ambulance service has been beneficial for the state's tribal population, especially in the remote Lahaul and Spiti districts. This provides medical services to inaccessible places, deprived and backward areas with doctors and medical staff in the mobile units. The initial phase covers seven districts. More than 2,100 camps were organised in 2021 through this service.
Why it matters: There are currently 10 such mobile ambulance services, inaugurated in March. Previously, the tribal population in the state benefitted from Tele-Health Services. Till February 2018, a total of 10,000 such service consultations were made across the tribal belt in Kaza and Keylong. Many of these places are landlocked due to heavy snowfall and low temperatures.
West Nile fatality (Kerala) – On Sunday, Kerala reported a death due to West Nile fever. It's the first reported death of the disease in recent times. The 47-year-old victim was a native of Panancheri in the Thrissur district. The state health department sounded an alert. Officials said the person developed a fever and other symptoms on May 17. After being treated at various hospitals, he was diagnosed with West Nile at a government medical college a few days ago.
Why it matters: At the Panancheri panchayat, a dry day has been declared to destroy mosquito breeding sites. The West Nile virus is carried by infected mosquitos. Birds are also natural hosts of the virus. 80% of people infected won't show symptoms. Officials said more samples have been collected to find out where the virus originated and how it spread.
WHO award for tobacco control (Jharkhand) – The World Health Organisation (WHO) will award Jharkhand for its efforts in controlling tobacco consumption. The state will be given the World No Tobacco Day (WNTD) Award-2022 on World No Tobacco Day on May 31 in New Delhi. Jharkhand's nodal officer of the National Tobacco Control Programme (NTCP), Lalit Ranjan Pathak, lauded the government and officials for supporting tobacco control schemes in the state.
Why it matters: Jharkhand launched the NTCP in 2012. At the time, tobacco prevalence in the state was 51.1%. 48% of them were users who didn't smoke. According to a Global Adult Tobacco Survey (GATS)-2 report, the number of tobacco users in the state reduced to 38.9%, of which 35.4% were those who didn't smoke. In December 2020, government offices in the state were set to go tobacco-free. Months before, it banned the sale of tobacco products in public.
Logistics park (Goa) – The Goa Investment Promotion and Facilitation Board (Goa IPB) has notified 1.3 lakh square km of private land at Dharbandora. This will be used by the CMM Group to set up a private logistics park. The ₹125 crore project will come up in more than 12 hectares of non-forest land and 2 hectares of unclassed forest land. The CEO of the Goa IPB will issue permissions and collect taxes instead of the local authorities. The area has now become an investment promotion area.
Why it matters: CMM is a big logistics player in the state. It already has facilities in Verna, Old Goa, and Usago, among others. It employs 400 people and has companies like Nestle and Proctor & Gamble as clients. The company applied for investment clearances in March 2019. They received the approval of the investment board last March and the notification a year later.
Minority certificates (Assam) – The state cabinet announced it would issue minority certificates to Muslims, Christians, Sikhs, Buddhists, Jains, and Parsis. As the details are still being worked out, this will be the first time such certificates are being issued. The rationale behind this is that it will help in identification. The request for this policy came from the Assam Minorities Development Board.
Why it matters: Per the 2011 census, a little over 61% of the state's population are Hindu. Muslims comprise 34.22 %, Christians 3.74%, while the remaining constitute less than 1%. With the state having several public welfare schemes, the certificate will supposedly help the government better target and implement its schemes and policies. For example, students who can't prove their minority status can't avail the schemes.
---
🔢 KEY NUMBER
$119.42 billion – The value of trade between India and the United States in 2021-22. The US has now overtaken China to become India's top trading partner. In 2020-21, the trade value between US and India was $80.51 billion.