June 1, 2022
Good morning. In today's either/view, we discuss whether the pay hike for Infosys CEO Salil Parekh is justified. We also look at the startup policy of Arunachal Pradesh, among other news.
Also, have you checked out our brand new newsletter, The Local Brief (or TLB in short)? TLB is a daily newsletter that brings local news that matter to you. Be it social issues or civic amenities, policing or jobs, events or food and drink, things to do or places to visit, TLB will cover them all. All it takes is just five minutes of your time to catch up on the news!
To begin with, we have started publishing the Bengaluru edition called Bengaluru Brief. Check it out and subscribe here.
---
📰

FEATURE STORY
Infosys CEO Salil Parekh's Pay Hike – Is It Justified?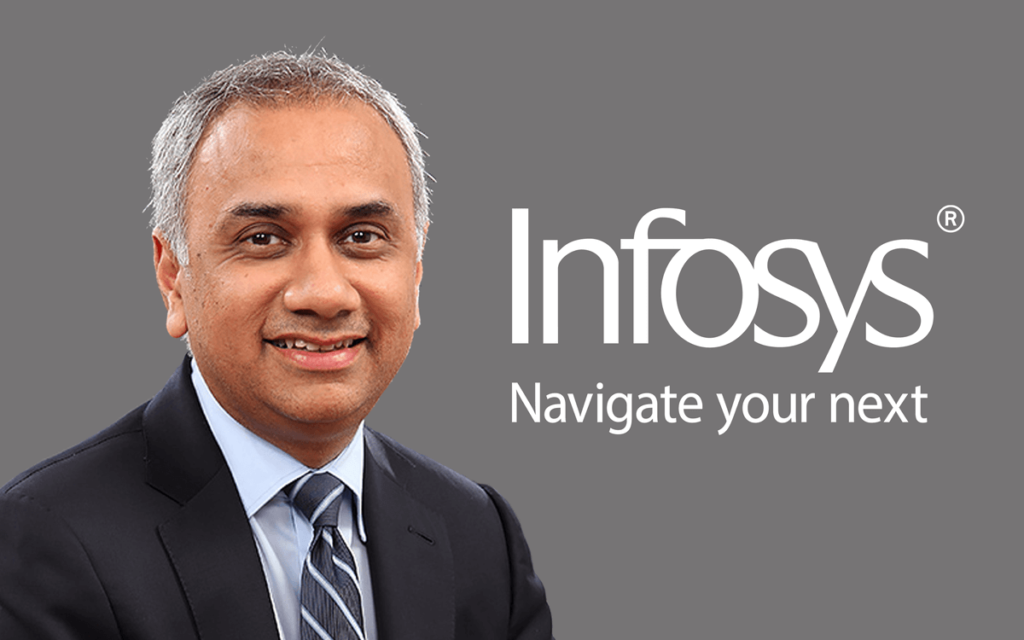 When Steve Jobs famously took $1 as a salary, he said, "I make 50 cents for showing up, and the other 50 cents is based on performance." The discussion around CEO pay isn't new. Ever since the 2008 financial crisis, it's become a hot-button issue. In India, given its inequality issues, it has become relevant.
The latest example is Infosys CEO, Salil Parekh. He recently got a 88% pay hike as his compensation increased to ₹79.8 crores. That wasn't his only reward for the company's good performance, as the board extended his tenure by five years. Is such a hike justified? Given the company's performance, has he earned it? Or does this amount of money look bad given current economic conditions for most of India's population?
Context
In December 2017, Infosys appointed Parekh as its CEO and Managing Director. The IT giant was more often than not the face of India's tech prowess. After some turbulence in its operations and performance, the company has performed well under him. So much so that he was reappointed as CEO and MD.
Founded in Pune in 1981, Infosys Consultants Private Limited was registered in Mumbai. Among the promoters was N.R. Narayana Murthy, who would become its CEO and the face of the company for decades. Later, the company relocated to Bangalore. In 1992, the company changed its name to Infosys Technologies Private Limited.
In 1993, the company went public. The following year, it opened marketing offices in San Francisco, Cincinnati, New York, and Dallas. The company had a stellar financial performance over the years. Its annual revenue reached $100 million in 1999, $1 billion in 2004, and $10 billion in 2017. During this time, it opened offices abroad to serve its international clients.
Coming to its leadership, Murthy stepped back from being its CEO in 2002, and Nandan Nilekani succeeded him. The latter left in 2009 to head the UIDAI and Aadhaar initiative. The company had a slew of CEOs and some disputes in the years ahead. When Vishal Sikka was appointed as its first non-promoter CEO in 2014, he was forced to resign in 2017 after controversies concerning an acquisition. Parekh is the company's second non-promoter CEO. He was known among his peers as the turnaround manager.
Concerning executive compensation, the company has shifted from a cash-based compensation structure to total rewards. According to Infosys, its Executive Leadership Compensation philosophy has evolved to reward long-term sustainable performance. These rewards include stock incentives, which are time-based or tied to performance metrics.
CEO compensation is recommended to the Board of Directors by the Nomination and Remuneration Committee (NaRC). Parekh took home ₹71 crores for FY2022. Out of this, ₹52 crores were from exercising stock units granted to him. Among his Indian peers, Parekh will be the highest-paid. For comparison, Rajesh Gopinath, the CEO of TCS, earns ₹25.76 crores annually, and Wipro's CEO Thierry Delaporte earns ₹64 crores.
VIEW: It's justified as it's based on performance
The compensation package is large, but, as Infosys stated, it's based on his performance. Under the newly revised plan, fixed compensation is less than 15% of total remuneration. The remaining is based on his performance as CEO, which included metrics like digital revenue growth, number of $50 and $100 million clients, and employee engagement scores.
When Parekh took charge, Nilekani said he was the right person. He has restored growth, stability, and confidence, especially in the wake of conflicts between Murthy and then-CEO Sikka. The company benefitted during the pandemic as its clients migrated to the cloud and increased their digital investments. Its share of digital revenues has more than doubled, and it won deals from the likes of Daimler and Rolls Royce. Since he took charge, Infosys stock has risen by 183%.
Infosys's decision to hike Parekh's salary by 88% is a way for the company to avoid past mistakes when compensation played a role in driving a wedge between Murthy and Sikka. The board didn't choose an arbitrary number but linked it with his and the company's performance. In fact, investors have criticised several companies that pushed through inflated compensation packages, particularly the auto companies that were hit by the pandemic. Parekh's improved compensation seems justified after Infosys reached a peak market cap of $110 billion in January.
COUNTERVIEW: It isn't justified given the current economy
The hike in Parekh's salary comes as the Indian economy faces inflationary pressures, economic uncertainty, and growing inequality. The country is still recovering from the pandemic, and this amount of money sets a bad precedent. India is now one of the most unequal countries for income and wealth inequality. In its 2022 report, the Paris-based World Inequality Lab showed that by 2020, the income share of the bottom half fell to 13% as the top 10% got 57% of national income.
Looking at the IT sector in India as a whole, the median average paycheques for CEOs increased by 835% from ₹3.37 crores in FY2012 to ₹31.5 crores in FY2022. In that same timeframe, the median salary packages for freshers grew by just 45%. For Infosys specifically, the pay ratio between its CEO and a fresher is 1,973. The increase in pay for an entrant is so low today that they might not be able to afford the same standard of living as they could a decade back.
An interesting argument against this pay hike for Parekh is that it goes against the company's middle-class roots. The company wasn't founded by people who made much money elsewhere and decided to start a new venture. Among the current crop of critics is someone Infosys knows well. Mohandas Pai, its former Chief Financial Officer, said the current disparity shows the mercenary attitude at the top levels of the industry.
What's your opinion on this?
(Only subscribers can participate in polls)
a) Infosys CEO Salil Parekh's salary hike is justified.
b) Infosys CEO Salil Parekh's salary hike is not justified.
---
🕵️ BEYOND ECHO CHAMBERS
For the Right:
Modi's Trade Curbs Are Illogical, Unless There's A Political Reason Behind Them
For the Left:
Dhankhar Is Just An Excuse: Mamata Is The New Communist, Can't Brook Any Political Challenge
---
🇮🇳 STATE OF THE STATES
Eradicating vector-borne diseases (Uttar Pradesh) – The state government is looking to eradicate vector-borne diseases through its Zero Mission. Some of the diseases in question are Japanese Encephalitis, dengue, malaria, and typhoid. The government plans to double the number of ambulances with high-quality life support equipment and 6,000 doctors, and 10,000 para-medical staff. It has set up a state-of-the-art Paediatric Intensive Care Units (PICU) in Gorakhpur and Deoria.
Why it matters: In the state, deaths due to Acute Encephalitis Syndrome (AES) and Japanese Encephalitis (JE) have declined by 90% and 95%, respectively. The number of cases of AES dropped from 594 in 2017 to 58 in 2021. For JE, it dropped from 81 in 2017 to 4 in 2021. As part of the government's healthcare plan, it aims to eradicate TB by 2025.
List of corrupt officials (Kerala) – The state's Vigilance and Anti-Corruption Bureau will publish a list of the most corrupt and honest government officials. The state has witnessed an increasing number of bribery cases which prompted the Home Department to take action. After confidentially gathering information, the list will be prepared at the district level for all departments. The Vigilance officials will go to the department unofficially.
Why it matters: In 2018, the state reported at least 18 bribery cases. In 2019, it was 17, in 2020 it was 24, and in 2021 it was 30. In the first four months of this year, there have already been 18 arrests for bribery. With officials becoming aware of the Vigilance department's efforts, they've been asked to be wary of alternative methods that some officials might use.
Medically certified deaths (Odisha) – Odisha is among the bottom 10 states in the percentage of medically certified deaths. Not even a fifth of the total medically reported deaths in the state are certified. The percentage of deaths of those who received medical attention for terminal illness is also low. Per the Medical Certification of Cause of Death (MCCD) Report, 2020, 16.3% received some kind of medical attention before death. The share of medically certified deaths to total registered deaths has improved slightly.
Why it matters: Experts have voiced their concern that the MCCD schemes haven't been properly implemented in the state. It's probably because not all districts have sufficient medical institutions with in-patient facilities and doctors. Per MCCD guidelines, only MBBS doctors can certify deaths. The number of registered deaths is low because many private hospitals aren't submitting data on time.
Riot damage law (Gujarat) – The state government is likely to enact a law that would help recover losses due to damages caused by rioters and anti-social elements. It will likely be introduced through an ordinance and later passed as a legislative bill. Its likely name is the Gujarat Recovery of Damages of Public and Private Properties Act. It could allow the state to recover double or triple the value of the damage caused. For those who don't comply, their property could be seized or they could face jail time.
Why it matters: Over the past few months, the state has seen several incidents of communal violence resulting in considerable damage to property. States like Uttar Pradesh and Madhya Pradesh have similar laws on the books where the government can recover the damage caused to public and private property. The law will have tribunals that will decide the cases under this Act.
Start-up policy (Arunachal Pradesh) – The state cabinet passed the Arunachal Pradesh Startup Policy to promote start-ups and provide an entrepreneurial ecosystem. The target is to facilitate the growth of 250 start-ups over the next five years, thereby creating direct and indirect employment opportunities. The state government cited Atmanirbhar Bharat' and 'Atmanirbhar Arunachal' to boost the state's start-up ecosystem.
Why it matters: In 2020, the state launched the Arunachal Pradesh Entrepreneurship Development Programme (APEDP) which saw more than 4,000 participants. 31 start-ups were selected for seed prize money and support from the Indian Institute of Management, Calcutta – Investment Park (IIMCIP). Last August, the Arunachal Pradesh Innovation & Investment Park (APIIP) was established, offering infrastructure and workspace.
---
🔢 KEY NUMBER
₹4,000 – The monthly stipend Covid orphans will get under the PM Cares scheme. The government also announced financial support for schooling and treatment of up to ₹5 lakh for them.