May 30, 2022
Good morning. In today's either/view, we discuss whether prostitution should be legalised in India. We also look at West Bengal's help to Ukraine medical students from India, among other news.
Also, have you checked out our brand new newsletter, The Local Brief (or TLB in short)? TLB is a daily newsletter that brings local news that matter to you. Be it social issues or civic amenities, policing or jobs, events or food and drink, things to do or places to visit, TLB will cover them all. All it takes is just five minutes of your time to catch up on the news!
To begin with, we have started publishing the Bengaluru edition called Bengaluru Brief. Check it out and subscribe here.
---
📰

FEATURE STORY
Should Prostitution Be Legalised In India?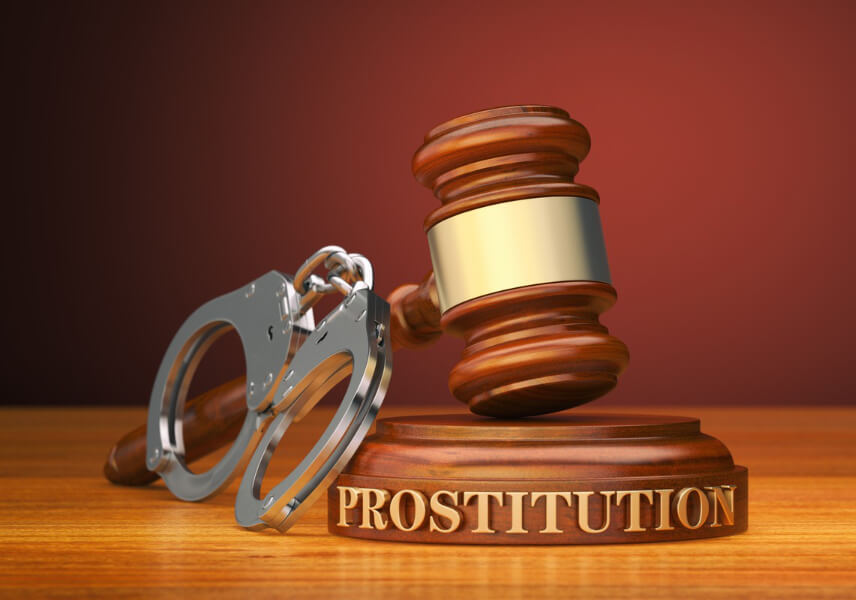 Considered to be the oldest profession in the world, prostitution, or sex work as it's otherwise called, has been a hot-button issue for governments, activists, authors, policymakers, etc. In India, like in the rest of the world, sex work is confined to dark alleys and some neglected parts of the urban landscape.
Recently, we had a landmark order from the Supreme Court. It said prostitution is a profession, and sex workers are entitled to dignity and equal protection under the law. It added criminal law must apply equally in all cases based on age and consent. Is this a good decision? Or is legalising prostitution a road to worse outcomes for some women?
Context
While it's tough to get an exact count, it's estimated that there are more than 7.7 lakh sex workers in India. From a legal standpoint, it was a little complicated and unclear on the legality of prostitution in India. However, activities like soliciting, owning, or managing brothels are illegal.
Either way, India is known to have one of the world's biggest commercial sex industries. Prostitution in India goes back a long way. In Rig Veda, there is a mention of prostitution. There are also mentions of a tradition of offering slave girls as presents by rishis to kings. In the Brahmana period, prostitution was supposedly accepted by society. They were called "Vishya" which gradually changed to Beshya. During the Mughal period, a large number of girls were employed as singers and dancers in the royal courts. Some of them were embedded with the Mughal army as they travelled.
During the Colonial rule, the British ran and maintained brothels across the Indian subcontinent. Many of the women who worked there were from rural districts. These were the earliest settlements of red-light districts in places like Mumbai. Before the 1860s, the governments of princely states regulated prostitution. The Cantonment Act of 1864 was enacted to regulate prostitution in Colonial India.
Let's focus on its legality. The primary law concerning the status of sex workers is the 1956 Immoral Traffic Suppression Act (SITA). It states prostitutes can practice their trade privately but can't legally solicit people in public. It was amended in 1986 to become the Immoral Traffic (Prevention) Act (ITPA). In 2007, an amendment to include penalising clients faced opposition from the health ministry. It came in response to the women and child development ministry proposing increased punishment for those involved in human trafficking, including clients.
The law came to the fore for sex workers in the case of Buddhadeb Karm Askar vs State of West Bengal. The accused murdered a prostitute. The Supreme Court pointed out that "women indulge in prostitution not only for pleasure but out of poverty." It directed the government to initiate schemes and training programmes for sex workers.
About a decade back, the Supreme Court raised the issue of legalising prostitution. It said legalising prostitution would help in monitoring sex workers and keeping a check on sex trafficking. Responding to a public interest litigation from an NGO on child trafficking, the court said prostitution was flourishing because of poverty.
Abroad, things are relatively different. In 2000, the Netherlands was one of the first countries to legalise and regulate prostitution. Even before that, the sex trade was more or less tolerated for decades. Prostitution has been legal in Switzerland since 1942. Its first legal brothel opened in 1998. Germany formally legalised it in 2002, and it has exploded into a multi-billion-dollar industry.
Given the apex court's latest ruling, it's the clearest sign yet on legalising sex work in India. However, is legalisation a good thing?
VIEW: It will help protect sex workers
There have been countless incidents of sex workers being exploited, harassed, and even killed in their line of work. They're often too afraid to get help from the police since they're scared of being arrested or subjected to further harassment. The apex court's latest ruling specifically states that the police shouldn't discriminate against sex workers who lodge complaints.
Article 21 of the constitution has been interpreted as the right to live with dignity. The courts have previously spoken about this as the heart of fundamental rights in India and apply to everyone. Sex workers have always been stigmatised and legally oppressed. Under Article 19 of the constitution, people have the right to profession, occupation, and business. As Faisal C.K, Under-Secretary (Law) to the Government of Kerala, wrote, legalising sex work would help reduce the stigma for women, men, and those in the LGBTQ+ community.
During the pandemic, sex workers were severely affected with little to no sources of income. While the National Human Rights Commission in 2020 had them declared as registered informal workers, a few months later, this was changed back. As is, sex workers have little faith in the legal and political system. They often rely on NGOs or themselves. More often than not, those who are attacked have no legal recourse.
COUNTERVIEW: Could increase trafficking and endanger children
There was an attempt made to legalise prostitution in India. In 2014, the National Commission for Women (NCW), led by Lalitha Kumaramangalam, favoured legalisation to ensure better protection and living conditions for sex workers. However, it was a flawed approach, especially concerning human trafficking and exploitation. As Dr. Pravin Patkar of Prerana stated, in countries where it's legal, one of the outcomes is illegal activities where women have become more vulnerable to exploitation.
With the limited scope of sex education and poor formation and implementation of laws on sex trafficking, many women are forced into the sex trade. Legalising it would only make this worse. As Ranjana Kumar from the Centre for Social Research wrote, a better approach would be to protect the rights of sex workers but not legalise the trade. She cited the International Labour Organisation's (ILO) definition of decent work since it involves selling sex under distress.
In places where prostitution has been legalised, the human trafficking angle becomes all the more important. Thailand is one example where sex tourism has resulted in an increase in the sex trade. India is already dealing with child labour, sex trafficking, and forced prostitution. Legalising it would embolden sex traffickers. A better way would be to provide healthcare and educate them on the dangers of unprotected sex and HIV/AIDS.
What's your opinion on this?
(Only subscribers can participate in polls)
a) Prostitution should be legalised in India.
b) Prostitution should not be legalised in India.
---
🕵️ BEYOND ECHO CHAMBERS
For the Right:
GST Has Muddied The Entire Lake Of India's Federalism. SC Ruling Only Put A Stamp On It
For the Left:
Explaining Hindutva To Videshi Friends – New Bridges Require New Alliances
---
🇮🇳 STATE OF THE STATES
Failed rainwater harvesting (Delhi) – Facing a water crisis, Delhi would do good with rainwater harvesting. However, many places in the city have poor to little infrastructure in place. Most public complexes have defunct harvesting pits. Per the urban development department, all buildings constructed from 2001 onwards on 100 sq metres or above must have rainwater harvesting facilities. According to the Delhi Jal Board, it implemented rainwater harvesting installations across 594 places.
Why it matters: The city is facing a deficit of 400 million gallons of drinking water a day, 32% of its daily needs. Last year, per the Meteorological department, Delhi recorded an annual rainfall of 1,526 mm, the highest in 121 years. But most of this isn't saved. Jal Board officials have stated that there are no official data on the potential of rainwater harvesting in Delhi.
School learning outcomes (Tamil Nadu) – Government school students in Classes III and V have better learning outcomes than those in private schools, according to the National Achievement Survey (NAS) 2021. It also stated that private school students in classes VIII and X provided more correct answers. At the primary level in government schools, reforms and experiments in teaching and learning have helped. In other cases, the digital divide is to blame.
Why it matters: More than 1.2 lakh students from more than 4,500 schools across 22 districts were part of the survey. During the pandemic, private schools were equipped to switch to online learning. Students had access to computers and the internet. There was a continuity in learning for them. Also, private school students could afford tuition from Class VI and get better parental support.
Ukraine students in medical colleges (West Bengal) – The state health department will allow 394 medical students who returned from Ukraine to undergo observership in medical colleges in the state, beginning June 1. Among the students, 23 are in their final year, while 69 are in their first. They will be able to attend practical classes and online classes held by the colleges in Ukraine.
Why it matters: Chief Minister Mamata Banerjee expressed interest in helping students who returned from Ukraine amid the ongoing conflict. The Centre didn't take a stand on the matter, despite the West Bengal government writing to the Prime Minister seeking clearance from the national medical commission. In April, the state said it would help them continue with their education.
Hybrid power plant (Rajasthan) – For the first time, India has a wind-solar hybrid power plant in Rajasthan. AHEJOL, a subsidiary of Adani Green Energy Limited (AGEL), commissioned the 390 MW plant in Jaisalmer. It has integrated wind and solar power generation capacity. It's an important step in meeting India's sustainable energy goals. It has a Power Purchase Agreement (PPA) with the Solar Energy Corporation of India (SECI). The rate of ₹2.69 per kWh is below the national average.
Why it matters: With this plant, AGEL now has an operational capacity of 5.8 GW. It has a target of 45 GW by 2030. The company's Energy Network Operation Centre (ENOC) has helped it achieve its performance in renewables across the country. Rajasthan leads in the generation of renewable energy. In March, it generated 1,877 MW of additional solar power.
Tripura State Rifles withdrawal (Tripura) – The state government and the Ministry of Home Affairs are at odds over the withdrawal of one battalion of the Tripura State Rifles (TSR) posted in Delhi in November 2019. Since January, the state has requested the Centre to return the TSR but has declined. TSR has 12 battalions. They're providing security to ONGC in the state, South Eastern Coalfields Limited in Chhattisgarh, and elsewhere. The state wants the battalions released for its security needs.
Why it matters: In 2020, it was announced that the 3rd battalion of the TSR will be permanently based in Delhi for law-and-order duties. The Tripura government moved the Ministry of Home Affairs for the relocation of two battalions but got a sanction for one. The TSR, given its training in counter-insurgency operations, has been deployed in more than 18 states.
---
🔢 KEY NUMBER
101.9% – The increase in fake ₹500 notes in circulation compared to last year, according to an RBI report. For ₹2,000 notes, the increase was 54.16% as its use continued to decline.