June 14, 2023
Good morning. In today's either/view, we discuss whether Gender Lens Investing can reduce gender disparity in economic productivity. We also look at the Unified Holy Mass controversy in Kerala, among other news.
---
📰

FEATURE STORY
Can Gender Lens Investing reduce gender disparity in economic productivity?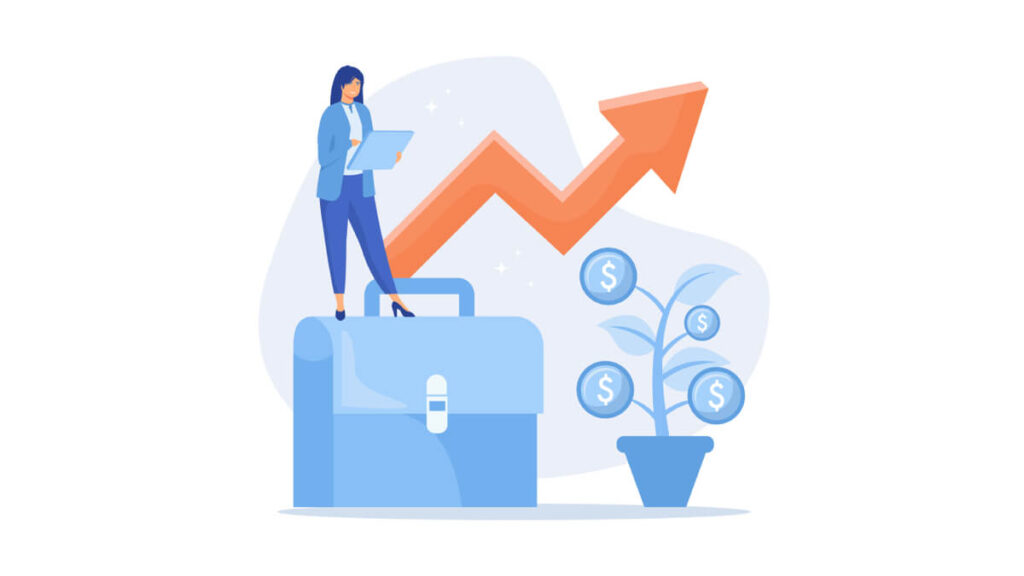 The Covid-19 pandemic's impact on women in the workforce is chilling. Over half the female workforce quit working in 2020. It was a devastating blow to the global strides made in gender parity, equal opportunities, and diverse leadership. By 2022, the Russia-Ukraine war further set back global economic recovery, including pre-pandemic levels of gender parity.
After a series of global shocks, new approaches to gender parity are the need of the hour, to render women's economic productivity less volatile, and to boost the financial performance of companies to pre-pandemic levels. Gender lens investing (GLI) could be a panacea. That's how some promote it, at least. But if that were the case, why isn't it a mainstream approach yet? Can it come through on what it promises?
Context
Time and again, global events have proven how equal opportunities, equal outcomes, and gender parity are still aspirational terms with only a toehold in reality. When half the female workforce quit their jobs during the pandemic, 90% of them left for good.
In India, it led to women's employment declining to 9%. That's a 58% point difference between men's and women's labour force participation. And the reason is mainly the unequal distribution of unpaid labour in modern families. When people were confined to their four walls, they had additional responsibilities that they otherwise would delegate to domestic workers. At least in higher-income households.
People with children couldn't rely on schools to look after them. In such times, it's largely women who end up shouldering childcare and domestic responsibilities. Our history books often tell us about how women kept the factories and mills running during the wars. But did we look closely at the post-script?
Most women lost those jobs when men returned home. Governments would impose policies and produce propaganda material to keep women home. All this to say, women's economic productivity continues to remain volatile. Globally, the already low 18% presence of women in senior vice president roles and 19% in vice president roles in 2019 plummeted to 14% and 16% respectively, in 2022.
Women entrepreneurs aren't doing so well either. Over 6 million women-owned small businesses in developing countries face a credit crunch, partly because of gender-biased investing and loan conditions favouring male applicants. And its effects are reverberating across economies.
2021 was a major low for companies with solely female founders. For the first eight months, such firms raised only 2.2% of all venture capital allocations. In India, however, the landscape may be improving. 2022 saw a 5% growth in VC funding for female-founded startups compared to the previous year.
A debilitated female workforce is bad news for everyone. A study published in Harvard Business Review argues that women lead better, drive better job performance out of a team, and can save organisations a lot of money. Women's employment needs to recover to pre-pandemic levels and rise above them. Otherwise, global economic growth loses out on trillions of dollars.
So how does GLI factor into this? It's an investment approach that's caught the eye of global asset owners in the past two decades. While making an investment decision, people prioritise supporting businesses that have several women in leadership positions or promoting gender equity, or they have a product that makes women's lives easier.
It's a way to diversify your investment portfolio while catalysing socioeconomic change.
Any form of global economic recovery needs to find ways to improve women's economic productivity. Could mainstreaming GLI lead the way, or is it too far-fetched a claim?
VIEW: It's a win-win investment strategy
For starters, GLI is a holistic form of impact investment that creates change at multiple levels. It promotes women in leadership roles, outcome-oriented gender policies in companies, and women-centric solutions or products that improve women's lives across segments. As demonstrated earlier, it boosts the overall economic growth in a sector or country. The returns from GLI bolster the argument that gender matters in finance.
The field for GLI looks promising. Besides the HBR report, several studies show how gender diversity drives company performance. According to the International Finance Corporation, businesses with a greater gender parity received valuations 25% higher than others. Non-discrimination can do wonders in acquiring the best talent. The financial returns of investing with a gender lens can go a long way in mainstreaming it.
Major players have already begun to seize the opportunity to accumulate financial returns while improving gender parity. For instance, Goldman Sachs announced in 2021 that they wouldn't take firms public unless their board had at least two women members. As shown earlier, women-founded startups in India are on the rise. GLI could help accelerate women-led businesses and take advantage of the increasing diversity in Indian startups.
COUNTERVIEW: It's not that simple
GLI may be gaining momentum, but its reception is still small. For one, the pace at which it's catching on is sluggish. Thousands of women-led startups and businesses are cash-strapped. Globally, such firms face a credit gap of around $320 billion. Most gender lens investments focus on channelling funds to female entrepreneurs. This isolated focus has left other goals of GLI, such as diversity in board rooms and female-centric solutions, unfulfilled.
One problem is that the VC industry itself is starved of diversity. Most VC firms don't have female partners. Of those who do, only 12% of women get to make the decision. A lack of diversity in the sector is a significant constraint in building the GLI momentum. After all, you can only get so far with yes-men. Since founding partners are primarily responsible for investment decisions, only a few women make these investments.
A lot of bias against women's empowerment clouds investors' heads. While several studies have measured the impact of women in leadership roles, evidence-based research on the returns of GLI is lagging behind. While we have Bloomberg's Financial Services Gender-Equality Index, MSCI's World Women's Leadership Index, and Thomson Reuters' Diversity and Inclusion Index, there's room for more consistency in measuring gender parity in companies. Even then, systemic biases will be hard to root out.
Reference Links:
What is your opinion on this?
(Only subscribers can participate in polls)
a) Gender Lens Investing can reduce gender disparity in economic productivity.
b) Gender Lens Investing can't reduce gender disparity in economic productivity.
---
🕵️ BEYOND ECHO CHAMBERS
For the Right:
The Foreign Minister Protests Too Much
For the Left:
Himanta Biswa Sarma's 'Fertiliser Jihad': How Assam opposition missed the point by choosing politics over people
---
🇮🇳 STATE OF THE STATES
Dealing with stray animals (Delhi) – The Municipal Corporation will prepare a plan to make the capital city free of stray animals with shelters. Mayor Shelly Oberoi said the government will meet with NGOs involved in catching stray animals. The government also inaugurated state-of-the-art cattle catcher vehicles and pruning machines. These vehicles will run on CNG and help prevent them from causing harm to others and being harmed themselves.
Why it matters: After winning the municipal elections last year, the AAP government announced the 'Be Indian, Adopt Indian' campaign. Among the guarantees the government gave was to deal with the growing population of stray animals in the city. This included building animal shelters. Even the Delhi High Court weighed in last year, stating Resident Welfare Associations (RWA) can form Guard and Dog partnerships with the Delhi Police dog squad.
Unified holy mass controversy (Kerala) -As the special synod of Syro Malabar Church progresses, 49 priests of the Ernakulam-Angamaly Archdiocese Clergy Council have signed a petition criticising the decision of the Church leaders to convene the synod. The petition stated the leaders didn't hear the opinions of the canonical committees, priests, and laity. They also accuse the synod of misleading the Pope and not following the 2021 guidelines for the synod meeting.
Why it matters: Before the special synod was convened, laity forums of 16 Forane churches put forward a joint call to conduct the Holy Mass facing the laity. If the synod comes to a decision that's contrary to the demands of the priests, they won't be able to implement it in the archdiocese.
Paddy politics (Chhattisgarh) – In light of the government raising Minimum Support Prices (MSP), the BJP has asked the Congress government to pay back every rupee under the MSP amount raised by the Centre on paddy. State cabinet minister Mohammed Akbar said that every year, the state takes a ₹20-25 crore loan from banks for paddy procurement since the Centre doesn't provide any financial support.
Why it matters: Since the state is often referred to as the rice bowl of Central India, paddy plays an important role in the political calculus of the major parties. Chhattisgarh is the only state that procures paddy at the highest MSP of ₹2,500 per quintal. With the amount released under the Rajiv Gandhi Nyay Yojana, farmers get ₹2,650 per quintal.
Women's welfare sops (Madhya Pradesh) – Over the past couple of days, Chief Minister Shivraj Singh Chouhan announced several women-centric policies. Among them was the transfer of ₹1,000 into the accounts of married women under the Mukyamantri Laadli Behana Yojana. This will likely increase to ₹3,000 in the future, according to Chouhan. He also increased the honorarium of Anganwadi workers from ₹10,000 to ₹13,000.
Why it matters: The announcements are seen as a counter to the Congress' pre-poll promises. Over 48% of the voters in the state are women. The BJP is wary of anti-incumbency in the state following 18 years in power. Recently, Priyanka Gandhi kicked off the Congress campaign in the state.
New Assembly House (Assam) – Chief Minister Himanta Biswa Sarma inspected the under-construction new Legislative Assembly Building which is expected to be opened in August. The cost of the new building was increased to ₹351 crore from the initial estimate of ₹234 crore due to delays and expansions. It'll be spread across 10 acres. The 18,459 sq metre main assembly building has a pitched roof with a glass top. It'll have room for 180 legislators.
Why it matters: When the state capital was moved from Shillong to Dispur in 1972, a temporary house was bought for the assembly. It was previously a tea warehouse. The current Dispur building hosted its first sessions in 1973. The new building has room for more seating in case the number of MLAs increases.
---
🔢 KEY NUMBER
101 million – A new study published in the Lancet Diabetes and Endocrinology showed 101 million Indians are living with diabetes. It also stated another 136 million are at risk of developing the disease.