May 9, 2023
Good morning. In today's either/view, we discuss whether ONDC can take a bite out of the Swiggy-Zomato duopoly. We also look at the Astro Camp in Uttarakhand, among other news.
---
📰

FEATURE STORY
Can ONDC take a bite out of the Swiggy-Zomato duopoly?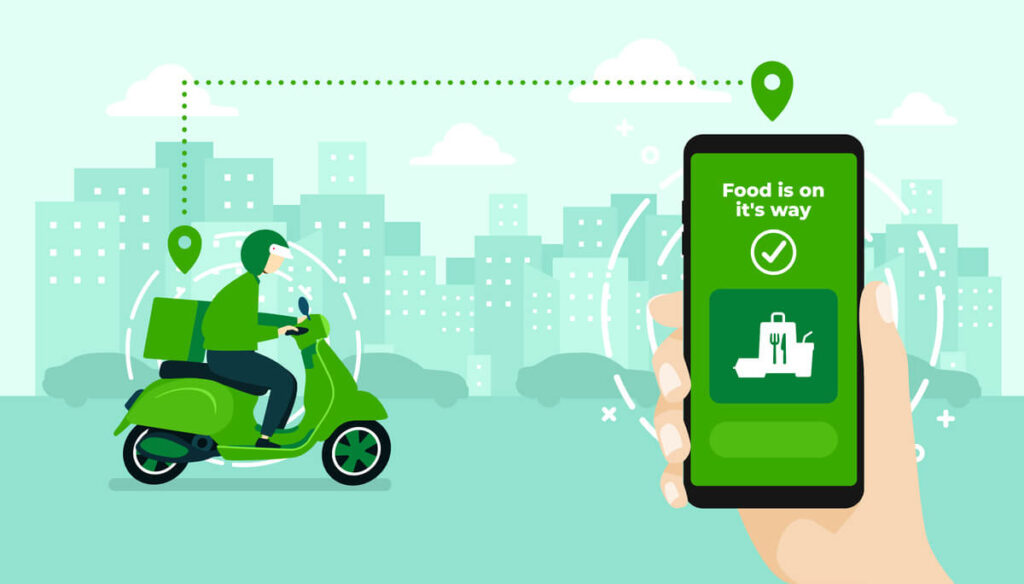 Getting food delivered to your house from your favourite restaurant, bakery, or cafe has never been easier. There's an app or two for that. Zomato and Swiggy are the two most widely-used food aggregators and have a solid foothold in this sector.
But is that about to change? The government's Open Network for Digital Commerce (ONDC) is looking to take on the two behemoths. Being seemingly cheaper and with the support from restaurants, should Swiggy and Zomato be worried? Will ONDC have the legs to stay the course and go the distance?
Context
"There's an app for that" has become a popular refrain. Any household or personal need has its solutions in an app. Eating is no exception. For starters, let's look at this segment and its evolution in India. The online food delivery market consists of aggregators and cloud kitchens. In 2016, this segment grew by 150%, with an estimated Gross Merchandise Volume (GMV) of $300 million.
In the early days, over 80% of the orders came from the five biggest Indian cities. The market was just getting its bearings. New players like Google and Uber came into the picture. Startups like Zomato and Swiggy were busy raising funds and finalising acquisitions to protect and gain market share.
Swiggy raised $80 million to take on Uber Eats and Google's Aero. It also began cloud kitchens to offer its restaurant partners who want to serve in areas where they don't have a physical presence. Its competitor Zomato acquired hyperlocal logistics startup Runnr. Zomato's revenue from food ordering jumped to $9 million in the 2016 financial year. There were other players like FoodPanda and FreshMenu, but they didn't pose much of a threat.
As the consumer had choices, restaurants began thinking differently about their business. In 2018, Chai Point launched a new cafe in Bengaluru with an area dedicated to food delivery app personnel. At the time, CEO Amuleek Singh Bijral said the number of orders through the food delivery apps was quickly growing. Fast food chains saw an opportunity and set up separate teams for these apps.
Both Zomato and Swiggy have only grown from strength to strength over the past several years. The competition couldn't catch up. Now, there's a new player in town looking to take on the big guns, and it's a little different from the others in the past.
The government wants to democratise digital commerce and move it from a platform-centric model to an open-network model. The goal is to disrupt monopolies. Their solution is the ONDC. The apt comparison here is what UPI is to the digital payment domain. Initially, the target was the e-commerce space with Flipkart and Amazon. Now, it's coming for food aggregators.
The new government-backed digital platform went on a recent marketing spree. Social media users began sharing cost comparisons with Swiggy and Zomato once they started using ONDC. Can the newbie take on the big guns?
VIEW: Something's simmering
It looks like ONDC is stepping up its game with increased marketing efforts and the rapid addition of sellers. The number of orders, primarily food and grocery purchases, crossed 5,000 per day on April 24. On April 30, that number went past 10,000. 40% of these are from Bengaluru. Another 40% are from Kolkata, Delhi, and Mumbai. The rest is from 200 other cities where ONDC is in the pilot stage. The government has been leveraging influencers to spread the word.
Indians are fundamentally price-sensitive, and ONDC is tapping into that. The network is trying to bolster consumer demand with a ₹50 discount per order. In many instances of users sharing their experience on social media, food items were the cheapest to order on ONDC via the Paytm app, even with the applicable discounts that Zomato and Swiggy offer.
ONDC is banking on three things to keep costs in check – dynamic pricing, inventory management, and delivery cost optimisation. Thanks to the integration of retail discovery and discount platform Magicpin, ONDC has managed to onboard nearly 20,000 restaurants. And these restaurants like what ONDC is doing. They get access to customer data that Swiggy and Zomato don't share. Restaurants have been unhappy with some of their demands and policies, like preparation time limits and additional fees.
COUNTERVIEW: The big two are baked in
Monopolies and duopolies may not be the best for everyone, but Swiggy and Zomato aren't going anywhere. These are two massive companies with a lot of money to burn. When they need more, they've got the investors to tap into for a refill. What Zomato and Swiggy have going for them is a plethora of choices for the consumer. For example, there's Swiggy Gourmet. It now operates in 31 cities with more than 7,300 restaurants. Last year, Swiggy served 1.5 crore Gourmet orders.
ONDC might have the government's backing, but Zomato and Swiggy have the customer base needed to sustain. Going back to Swiggy Gourmet, it was started because people wanted a coveted experience that isn't necessarily mass-produced, according to Swiggy's Rohit Kapoor. ONDC doesn't have an option like that. Dining out is still alive, and both companies have integrated offers, memberships, and tie-ups with restaurants.
ONDC is trying to disrupt the market and help small players. However, there's scepticism if that can succeed in e-commerce, where physical retailers can get a level playing field advantage. The same applies to the food delivery business, especially when restaurants and cloud kitchens already have long-standing partnerships with Zomato and Swiggy. As stated earlier, the big two have a lot of money to burn. The economics of the ONDC have yet to play out.
Reference Links:
What is your opinion on this?
(Only subscribers can participate in polls)
a) ONDC will eat into the Zomato-Swiggy duopoly.
b) ONDC won't eat into the Zomato-Swiggy duopoly.
---
🕵️ BEYOND ECHO CHAMBERS
For the Right:
Dismantling old ships won't reduce India's carbon footprint — it will only create more problems
For the Left:
Hinduphobia's validity has nothing to do with the merits or demerits of the term 'Islamophobia'
---
🇮🇳 STATE OF THE STATES
Astro Camps to start in Benital (Uttarakhand) – From 19th to 21st May, Benital in Uttarakhand's Chamoli district will be holding an Astro Party for all space and astronomy lovers. Additionally, it is noteworthy that the government of Uttarakhand intends to build Benital as India's first Astro Village. The initiative is designed to attract astronomy enthusiasts from all around the world for starry holidays. The Benital Astro Camp, a month-long Astro Camp in conjunction with Starscapes, will include various events.
Why it matters: As a result of its distant position, high altitude, and absence of light pollution, Benital is an excellent site for stargazing. Because of the bright skies and lack of artificial lighting, it is a good location for seeing stars, constellations, and other celestial objects. The Astro Camps will provide telescopes, binoculars, and other equipment to guests so that they may see celestial bodies in the sky. Astro tourism is a novel kind of tourism, and several locations in India have promptly responded to this new demand, capitalising on the opportunity to further boost tourism.
Vidya Kanuka kits to finish distribution by May 31 (Andhra Pradesh) – The Andhra Pradesh State government is preparing to distribute Jagananna Vidya Kanuka kits to 39.95 lakh kids across the state ahead of the academic year 2023-24. It has set May 31 as the deadline for distributing all of the kit components available, which include workbooks, textbooks, three sets of clothing, bags, shoes, and notebooks. The district warehouses and mandal stock stations had received a total of 1,67,52,446 books as of May 4. As many as 23.16 lakh books are ready for shipment, while over 59 lakh books are yet to be produced.
Why it matters: The state government is making sure that students of all classes under its care are well-equipped with all the study material as well as other necessary school supplies before the new academic year commences. The inclusion of bags and uniforms in the Jagananna kits is very essential since many-a-times, due to variations in the quality and material of bags and uniforms, the purpose of introducing uniforms, as envisioned by K Kamaraj, gets defeated.
Bihar to dissolve power agreement with NTPC (Bihar) – According to state power authorities, the Bihar State Power Holding Company Limited (BSPHCL) has issued notice to the National Thermal Power Corporation Ltd (NTPC) to relinquish its 854 MW thermal power out of the state's government allotment of 6,560 MW. According to the statutory six-month notice sent on April 16, the BSPHCL wishes to de-allocate 854 MW of power from NTPC super thermal power plants (STPPs) in Kahalgaon, Bihar's Bhagalpur district, and Farakka, West Bengal, beginning October 13.
Why it matters: The decision comes after the Bihar Electricity Regulatory Commission (BERC) granted permission for the BSPHCL to quit the 25-year-old power purchase agreement (PPA) that the then-unbundled Bihar State Electricity Board had with the Kahalgaon and Farakka STPPs. According to authorities, the Ministry of Power (MoP) enables the cancellation of PPAs that are 25 years or older. Bihar's electricity allotment from Kahalgaon (stage I) STPP is 351.6 MW, while Farakka's (stage I) STPP is 502.4 MW. State power authorities, on the other hand, are also worried about a power shortfall following the power company's decision to relinquish 854 MW of energy.
Special schools celebrate Autism Awareness Week (Goa) – Autism Awareness Week was celebrated in special schools throughout Goa by the office of the state commissioner for individuals with disabilities. The week-long celebrations included seminars for people with impairments, awareness efforts, and contests. Some school buildings also donned the blue colour, which is associated with autism awareness, as a sign of support.
Why it matters: On the eve of the commemoration, a session for parents of autistic children was organised to enhance awareness of the disorder and its management. To mark the occasion, contests were also held. The public response to the state's Autism Awareness Week activities was extremely positive. The authorities now intend to organise similar events in the future to support this cause and to foster a more inclusive and welcoming atmosphere for people with disabilities.
Assam Police to retire some cops (Assam) – Assam Police has compiled a list of over 650 policemen who have been reported to be regular drinkers or obese and unfit, and those deemed unsuitable for duty would be given voluntary retirement following a comprehensive examination, said Director General of Police GP Singh on May 8. The effort to clear the police force of "deadwood" would be carried out across all organisations and wings, the DGP stated during a news briefing.
Why it matters: Chief Minister Himanta Biswa Sarma recently pressed the elimination of the deadwood from the police – regular drinkers, cops with extreme obesity, and those facing corruption charges – in order to transform the force into an agile and proactive one, according to an official statement. A time period of three-four months will be given to everyone to improve their fitness so that nobody feels suddenly evicted. All personnel holding officer rank, including IPS officers, have also been asked to maintain fitness in order to set an example for lower rank policemen. This is a good move as it will enhance the working of the policemen, as well as make way for more capable and fit individuals in the force.
---
🔢 KEY NUMBER
$1 billion – General Atlantic would invest up to $1 billion per year in India.