June 15, 2022
Good morning. In today's either/view, we discuss whether declaring animal species as vermin will help safeguard farmlands. We also look at the prayers for rain in Himachal Pradesh, among other news.
---
📰

FEATURE STORY
Declaring Species As Vermin – Man Versus Animal?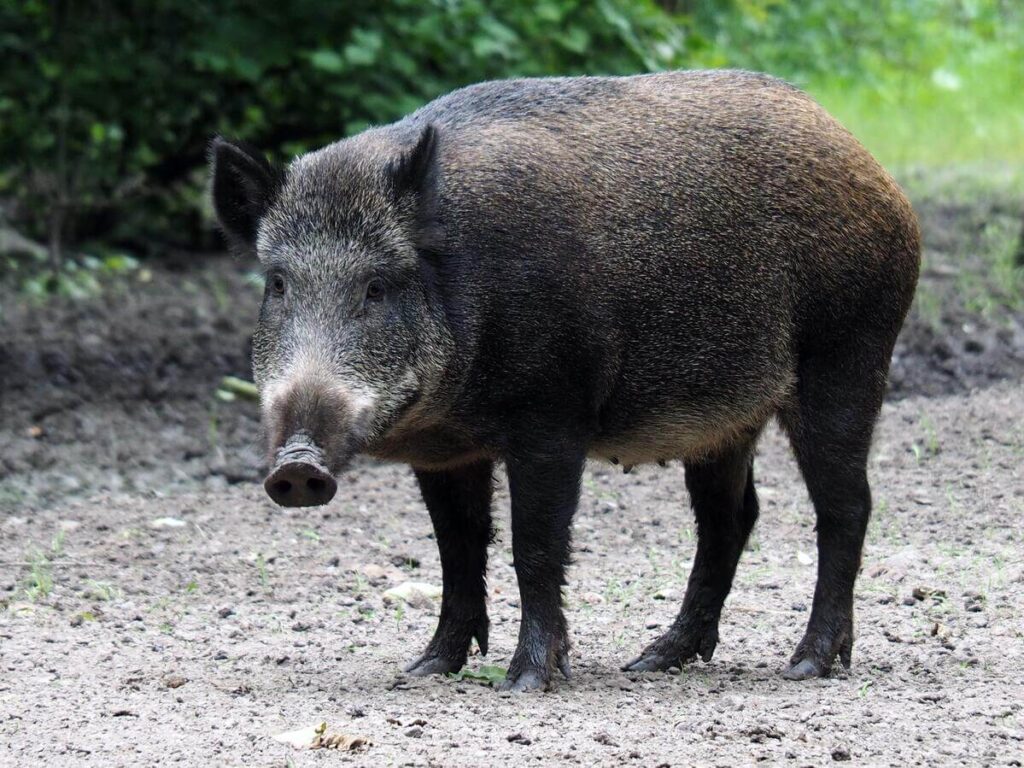 Dr Jane Goodall once said, "If we kill off the wild, then we are killing a part of our souls." With increased urbanisation, there's a natural consequence of a species' habitat being reduced or eradicated. We've read reports of animals attacking people in towns and villages. Farmers decrying crops being damaged.
One solution that has been in place is declaring certain species as vermin and killing a certain number to control their population. Given the existence of the Wildlife Protection Act, is this a sound or even moral policy? Or is it the only way to protect people and farmland?
Context
The issue isn't particularly new. Most recently, the Kerala government has demanded that states be given the power to declare those animal species as vermin that lead to a loss of life and damage crops. It was a demand from the state included in a set of recommendations sent to the Parliamentary Standing Committee on Science, Technology, Environment, Forest, and Climate Change.
Concerning legislation, India enacted the Wild Life (Protection) Act in 1972 to protect plant and animal species. It established schedules for protected plant and animal species. Hunting and harvesting of protected species are largely outlawed.
Declaring an animal as vermin means they're a danger to crops, farm animals, or carry diseases. The 1972 Act doesn't explicitly define the term vermin. However, Section 62 states the Central Government can declare any wild animal, barring those under Schedule I and Part II of Schedule II, to be vermin. If an animal is declared as vermin, it can be legally killed or culled.
The way it works is a state government will ask the Centre, specifically, the Ministry of Environment Forest and Climate Change, for permission to declare a species as vermin. For example, many years ago, five states responded to the environment ministry's advisory of 2014, seeking proposals from them on declaring certain species as vermin.
When a state submits a request, they'll have to give reasons and information like population data for the animal and people. This policy doesn't apply to all species. Exceptions include animals under Schedule I and part II of Schedule II. These include blackbucks, snow leopards, Kashmiri stags, etc. They're usually animals that are declared endangered by a state.
If the objective is to keep a check on the local animal population to reduce encroachments and protect farmers, is this the right way to go about it?
VIEW: It's about saving lives and livelihoods
As stated earlier, urbanisation plays a role here to some extent. As India needs to keep up with its economic demands, infrastructure projects get a big push from the government. With that comes some unfortunate consequences. One rationale to have this vermin policy is to reduce man-animal conflict which is relatively common. Data from the Centre showed more than 500 elephants and 2,300 people died from 2015 to 2019.
Coming to the policy itself, there's a timeframe that's in place when a species is declared as vermin. For example, in responding to the Uttarakhand government's request, the Centre declared wild boars as vermin for a year. The culling can only take place for the specified timeframe.
Among those who have argued for such a policy is naturalist Peter Smetacek. Yes, it's odd to hear a naturalist calling for culling. His rationale was to protect crops and farmland. As a member of the Uttarakhand Board for Wildlife, he called for wild boars and rhesus monkeys to be declared vermin. He said the alternate to culling, like sterilisation, hasn't produced any results. He has previously criticised the Wildlife Protection Act for supposedly making it illegal for farmers to protect their crops. He also pointed out that the environment ministry doesn't do proper surveys of herbivores, smaller carnivores, bears, or primates. It leads to a misunderstanding of the hunting rationale broadly.
COUNTERVIEW: Flawed policy hurts all
One of the main criticisms of the amendments to the Wildlife Protection Act is that it undermines protections for many species of animals and birds. It provides legal safeguards for different species based on their threat status. The latest amendment doesn't have a separate schedule for species the Act classifies as vermin. This could affect more than 40 species of mammals, 864 species of birds, and more than a dozen species of reptiles, amphibians, and insects.
Is it constitutional to declare a species as vermin? According to some experts, no. As independent legal researchers Malavika Parthasarathy and Apoorva stated, Section 62 violates Article 14 of the constitution. This provides equal protection before the law. Section 62 suffers from arbitrariness as there isn't a determining principle. It violates Article 21 as the Supreme Court extended the right to life to animals.
The option of regulated hunting can be a slippery slope. If it's permitted, it can lead to its widespread misuse. It could help regroup poaching mafias and spurt new ones. The inherent problem is getting lost in the shuffle as the policymakers don't consult local populations, forest officials, and departments. There's also the process by which we determine the numbers. The current process is tedious. Also, while the threat to farmers is real, they haven't specifically asked for culling. There has been no impetus to put forward an alternative, which is needed.
What's your opinion on this?
(Only subscribers can participate in polls)
a) Declaring animal species as vermin is the right approach to safeguarding farmlands.
b) Declaring animal species as vermin is the wrong approach to safeguarding farmlands.
---
🕵️ BEYOND ECHO CHAMBERS
For the Right:
Is India Really A Democracy? The Answer, My Friend, Is Blowing In The Wind
For the Left:
From Gyanvapi To Nupur Sharma: A Saga Of Double-Standards And Selective Liberalism
---
🇮🇳 STATE OF THE STATES
Divine intervention for rains (Himachal Pradesh) – In trying to break a long dry spell in the state, people in many parts have resorted to praying with special ceremonies conducted in Kullu, Mandi, and Lahaul-Spiti districts. Prayers are also being offered in Nag Devta temples since he's considered a god that can control rain. People recently organised a special puja at Bijli Mahadev. Local officials have asked people to not waste water in fear of a drinking water shortage.
Why it matters: Since March, the state has received little to no rainfall. In some streams, the water levels have fallen. Standing crops are drying up with insufficient water for irrigation affecting fruit growers and harvesters. Lahaul valley, known for heavy snowfall, has received less snow with record high temperatures in March and April.
RTC's increased patronage (Andhra Pradesh) – As Telangana's State Road Transport Corporation introduced a new diesel cess for long-distance buses, it's a blessing in disguise for the Andhra Pradesh State Road Transport Corporation (APSRTC). There has been an increase in the number of passengers as the fares are low compared to Telangana. The Telangana State Road Transport Corporation (TSRTC) charges ₹505 for its luxury Vijayawada-Hyderabad buses. The APSRTC charges ₹470.
Why it matters: The TSRTC imposed a second diesel cess for all inter-city and long-distance services. Bus fares have increased as a result. The APSRTC buses from Vijayawada to Hyderabad have seen a growth in revenue of ₹4-5 lakh per day. Passengers feel the APSRTC buses are better maintained with many takers for the AC buses during the summer.
Pilgrimage to Hajj (Bihar) – For this year's Hajj pilgrimage, more than 2.210 pilgrims are scheduled to travel from Bihar. Chief Minister Nitish Kumar gave his good wishes to the pilgrims at a Duaiya function. He said the state will be sending 14 officials and personnel to ensure the pilgrims don't face difficulties during their journey and stay. The state government will also make sure their stay is smooth at the Kolkata Hajj House, en route to Mecca.
Why it matters: The pilgrimage was suspended for the past two years due to the pandemic. The Hajj Committee of India received less than one lakh applications for this year's pilgrimage. Due to the pandemic and economic challenges, the number of people going is fewer than in previous years. Kerala submitted the highest number of applications with more than 12,700. From Bihar, there were 2,800 applications.
Record ice cream sales (Gujarat) – As the summer rolls on with record temperatures, ice creams offered some respite. After two years of slow business due to the pandemic, demand has increased by 30%. Amul, the biggest manufacturer in India, has seen its sales triple compared to last summer. The growth is unprecedented, according to RS Sodhi of the Gujarat Cooperative Milk Marketing Federation (GCMMF). In particular, out-of-home consumption has increased as travel restrictions have been eased.
Why it matters: Even as demand remains high, there are inflationary pressures for ice cream manufacturers. For some, the margins have taken a hit due to an increase in the prices of milk and flavouring agents. The prices of equipment have also gone up. Amul increased its prices by 5% before summer set in.
Malaria cases spike (Tripura) – The hilly parts of the Shalai district have seen an increase in malaria cases over the past few days. The state government has issued an alert with additional resources being rushed to the district. More than 100 people, including kids, have been infected over the past week. Officials said surveillance in the hotpots has been intensified with mass testing and awareness camps.
Why it matters: The rise in cases is believed to be due to the infestation of mosquitos in the hilly areas with humid weather and the monsoon season. Last July saw a similar situation with a rise in the number of cases. Last year, there was an outbreak with more than 1,000 cases reported in parts of the Tripura Tribal Areas Autonomous District Council (TTAADC) areas. Cases usually rise every June to August as the monsoon sets in.
---
🔢 KEY NUMBER
$17 billion – The loss in the market value of LIC's IPO, making it one of the biggest wealth destroyers among Asia's IPOs this year. Since its May 17 debut, it has dropped 29% and ranks second in market capitalisation loss.