June 17, 2022
Good morning. In today's either/view, we discuss whether India's space policy is adequate for the current times. We also look at the plastic eggs controversy in Arunachal Pradesh, among other news.
---
📰

FEATURE STORY
Dissecting India's Space Policy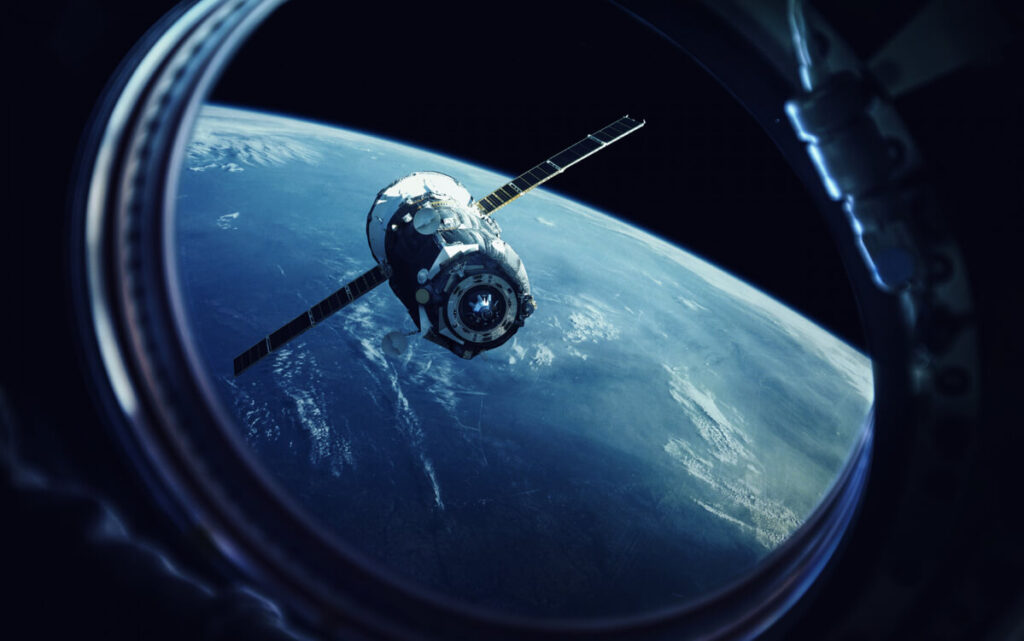 Space is the final frontier. While India is no stranger to space and space technology, we're still relative novices compared to heavyweights like the USA, China, and Russia. India has had its ups and downs in space exploration. A space policy was needed for a broader perspective given its many components.
Enter India's draft space policy due out soon. Its thrust is the participation of the private sector and to create an ecosystem to effectively implement space applications for all stakeholders. We'll zoom out to see if India's space policy, in general, is adequate for the current times we're living in. Or does it fall short and prioritize profits over development?
Context
S Somnath, Chairman of the Indian Space Research Organisation (ISRO), recently said the upcoming space policy will facilitate greater private sector participation. The draft policy aims to create a playing field for private companies to establish and operate communication satellites and satellite control centres.
India's space program has been guided by its late founder Vikram Sarabhai. He argued against Indians staying out of space. Even though India is a developing nation, he said if we are to play a role in the community of nations, then the country should apply advanced technologies to real-world problems. In 2019, Prime Minister Narendra Modi asked National Security Advisor Ajit Doval to prepare a draft space doctrine, a couple of days after India successfully demonstrated its anti-satellite missile.
The broader goal is to make India a manufacturing hub for space equipment like satellites and payloads, according to IN-SPACe Chairman Pawan Goenka. IN-SPACe is the Indian National Space Promotion and Authorisation Centre. It's a single-window agency operating under the Department of Space to regulate space activities in India.
This new agency was announced in 2020 when the Union cabinet approved its formation. In the years before, ISRO was on the hunt to find industry partners who could take up activities like launching services and satellite production. This isn't a new concept. NASA, for example, now uses SpaceX rockets to launch satellites and astronauts.
IN-SPACe is designed to help private companies enter the sector. Its board consists of members from the private sector, academia, and the government. The government wants an open and inclusive space sector to help accelerate economic growth and job creation. In the most recent budget, ₹13,700 crores were allocated for the Department of Space, an increase of ₹1,058 crores from the previous budget.
Why have a space policy? For starters, it's an increasingly competitive field. India doesn't have a comprehensive space strategy, though it does have policies. The UK, China, and NATO have outlined their space strategies. Space is obviously populated by satellites needed for communication and travel. But there's also a military and national security component. India does have the Defence Space Agency (DSA) and Defence Space Research Organisation (DSRO), but no strategic mandate has been released.
In the last few years, India's space aspirations have gained momentum, but it's still behind China. As Aditya Pareek and Megha Pardhi from the Takshashila Institution stated, India should take the initiative for international cooperation in the short term and plan for a planetary defence initiative in the long run.
But given what India has now, is the space policy adequate? Will the introduction of private players have a positive effect and usher in a new era for India's space aspirations?
VIEW: A step in the right direction
The Draft Space Policy is a welcome move. It's an improvement to the 2017 version. For one, it eased regulations on private entities to participate in space-based activities. This will help expand India's space-based communication and fulfil the increased demand for satellite bandwidth. Previously, the private sector was basically a sub-contractor of ISRO.
With the introduction of private players, there's now more scope for emerging and new technologies to enter the fray. It paves the way for joint ventures and can benefit domestic policies like Make in India and the Digital India Mission. The financial incentives are massive. Space exploration could be the next trillion-dollar industry. Bringing private players will bring down costs further as the field becomes competitive.
The space industry in India has a lot of untapped potential. India's internet broadband users are increasing. Experts say we need to look to satellite connectivity to cater to this demand. There's already some good news on companies showing interest. Amazon's cloud arm, AWS, announced the Aerospace and Satellite Solutions to overlook innovations in the aerospace and satellite industry. But the space policy will also help local companies and start-ups, like Bellatrix Aerospace and Saankhya Labs.
COUNTERVIEW: Profit motive and not good enough
Looking around, we needn't go far to see how India is lagging in the space sector. China's space programme is significantly more expansive. In 2020, its space programme budget was $8.9 billion, only behind the USA's $48 billion. There's also a lack of direction and priorities. China sees space as part of its critical infrastructure. For India, it's still about traditional space goals like satellite launches.
Space technology is expensive and needs a lot of investment. The government may not put up the kind of money that's needed. So, the only option is to engage private companies and big corporates with deep pockets. With this comes the risk of monopolisation in the sector. Will there be space for smaller companies and start-ups? IN-SPACe's role is only defined as a government regulator. In the past, this has led to the government favouring certain companies over the public sector.
If the sector is filled with private companies, won't they only have a profit motive? Since its inception, ISRO has worked on projects that have helped India become self-reliant. The space programme worked on projects like remote sensing, tracking land use, and resource mapping. If a space monopoly is established or certain companies get unfair advantages from the government, social development projects could take a back seat or be phased out.
What's your opinion on this?
(Only subscribers can participate in polls)
a) India's space policy is robust, forward-looking and beneficial to the nation.
b) India's space policy is inadequate and prioritizes private-sector profits.
---
🕵️ BEYOND ECHO CHAMBERS
For the Right:
Foreign Criticism Of India's Hate Crimes Can't Be Countered By Pointing Fingers At Other Countries
For the Left:
India Takes Critical And Bold Steps To Bolster Internal Security
---
🇮🇳 STATE OF THE STATES
Electrified bus depots (Delhi) – The AAP government will begin electrifying all 62 bus depots across the city. It already has three electric bus depots that house more than 300 e-buses belonging to the Delhi Transport Corporation's (DTC) fleet. It's also working to equip 14 more depots that will be needed for parking and charging e-buses. In the future, 12 depots will be electrified for 1,500 e-buses that will arrive.
Why it matters: The DTC Board earlier approved the procurement of 921 buses under the Grand Challenge Scheme under the Fame-II category. The Delhi government wants to completely electrify public transport and have a robust and expansive EV ecosystem. As a part of this, the government will also increase the necessary charging infrastructure.
Legalising hemp cultivation (Tamil Nadu) – There's an increase in demand for hemp, a strain of the cannabis sativa plant, and its value-added products. The state government is considering legalising its cultivation for industrial and medical purposes. The State Planning Commission recently held a meeting in this regard and asked the Tamil Nadu Agriculture University to submit a feasibility report. State Planning Commission member secretary TS Rajsekar asked the agriculture and farmers' welfare department to study the feasibility of hemp cultivation.
Why it matters: Hemp is a fast-growing, low-maintenance crop. Hence, it's eco-friendly. The fibre extracted from the hemp stalk can be used in the textile industry. Different oils from hemp seeds are regarded as nutritious. Recently, the Union government said states can permit, control, and regulate the cultivation of any cannabis plant for medical and scientific purposes.
Slashing VAT on jet fuel (Jharkhand) – The state government decided to reduce the Value Added Tax (VAT) on Aviation Turbine Fuel (ATF) to 4% from the earlier 20%. The reduction could reduce airfares and help the state's tourism sector. Currently, ATF is chargeable at 11% of the ad valorem rate of excise duty. Ad Valorem is the incidence of tax increase as the base price increases. In India, ATF attracts excise duty from the Centre and sales tax or VAT from states.
Why it matters: The government hopes this will strengthen air connectivity in the state and boost tourism. As many as 23 states have already reduced VAT on ATF from the previous highs of 20-30%. ATF makes up about 40% of an airline's operating cost. Due to high energy prices globally, jet fuel prices have soared. Since India is dependent on imports for its oil, cutting taxes may be the only way to reduce prices.
Local companies' IPO (Gujarat) – IPOs of Gujarat-based companies outperformed key stocks in 2021 with robust growth. Vadodara-based Tatva Chintan Pharma's stock fetched a 103% return. Another is Adani Wilmar Limited reporting 170% growth. In fact, Gujarat-based companies outperformed the IPO of highly awaited LIC. According to analysts, most of the IPOs in the latter part of the pandemic have strong financials. Most of the companies are chemical manufacturers as the sector has grown in recent years.
Why it matters: Since October 2021, the Indian stock market has seen selling pressure. There's been high inflation and increased interest rates. However, sectors like energy and oil & gas have performed well due to high prices. Due to the pandemic, many companies switched to India from China, focusing on companies that increased exports.
Plastic eggs controversy (Arunachal Pradesh) – The Aalo Old Bazaar Committee (AOBC) filed a complaint demanding an inquiry over the alleged sale of artificial or plastic eggs. According to the complaint, the committee seized 50 cartons of suspected plastic eggs from various shops at the Old Market after customers voiced their concerns. The complaint stated several cartons were supplied to the army, police, schools, hostels, and restaurants over the past 2-3 days.
Why it matters: Yomken Riram of the Aalo police station said they were aware of the complaints. They have directed distributors to halt the supply of eggs till the lab results return on the sample eggs sent. A similar incident happened many years ago with the alleged sale of plastic rice in Itanagar. At the time, there were also reports of plastic eggs from Kolkata.
---
🔢 KEY NUMBER
75 basis points – The hike in the main interest rate by the United States Federal Reserve. It's the biggest hike since 1994 as it looks to an aggressive policy to tame inflation.