June 18, 2022
Good morning. Every Saturday, we write about one specific right that you possess as a citizen in our country. In today's edition of "Know Your Rights", we look at the rights involved in a divorce.
---
KNOW YOUR RIGHTS – EDITION 44
Rights Involved in Divorces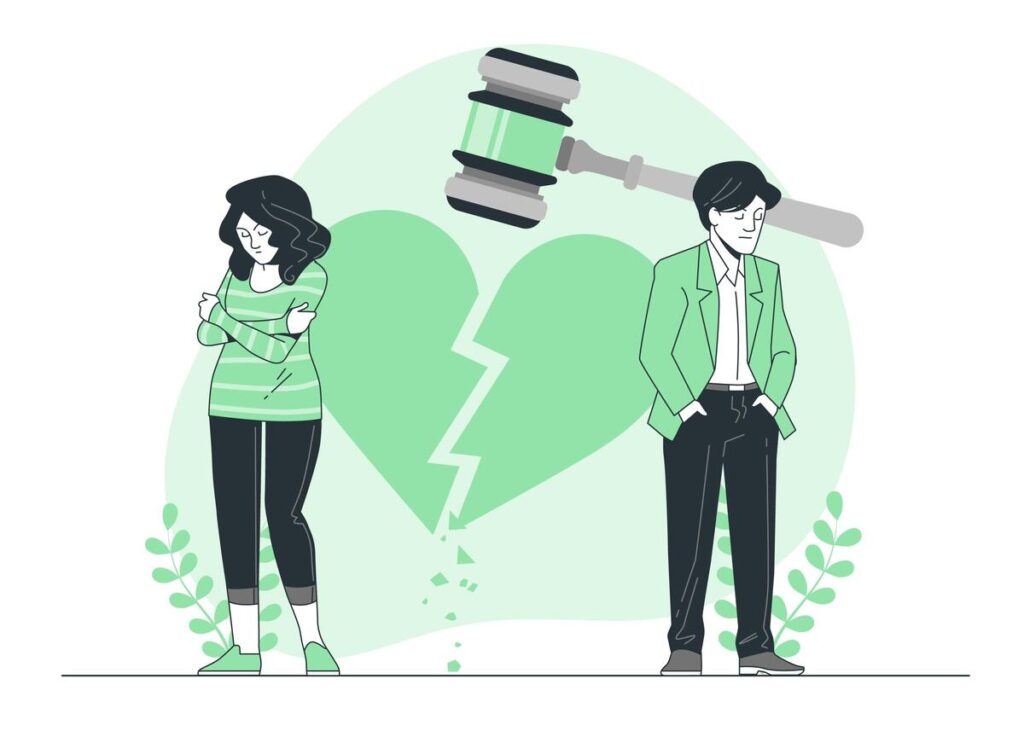 Oscar Wilde once said, "divorces are made in heaven." Getting a divorce is never an easy process. For some, it might be. If the emotional struggle isn't overwhelming enough, the legal aspects can be like rubbing salt in the wounds.
India is said to have one of the lowest divorce rates in the world. Only 1% of all married couples end in divorce. This masks something serious about the legal proceedings not being very transparent in India. Among the reasons for the low rate is a big number of unregistered marriages. According to family attorney Vasudha N R, the number of family courts has increased. She said there's still a stigma in India concerning divorce.
There are also instances of de facto rejection of prenuptial agreements between spouses at the legislative level. These agreements don't have a proper legal framework since Indian law doesn't consider marriage a contract. In developed countries, prenuptial agreements are common. In 2018, the Ministry of Women and Child Development called for discussions to make prenuptial agreements legal in India. Section 23 and section 26 of the Indian Contract Act, 1872 state such agreements as void.
Every country, except for the Philippines and the Vatican City, permits its citizens to divorce under certain circumstances. In those two places, only annulments are allowed. In Canada, divorce is recognised only when the marriage is broken down due to three reasons – infidelity, cruelty, or being apart for a year. In France, the French Civil Code allows for divorce for four reasons – mutual consent, two-year separation, acceptance, and the fault of one of the partners.
Grounds for divorce
In India, the judicial system has various personal laws based on religious faiths. Hindus, Christians, and Muslims are governed under separate marriage acts and grounds for divorce in India. Here are just some of the mentioned reasons for divorce under the Hindu Marriage Act, 1955:
Adultery – An amendment to the law in 1976 stated that a single act of adultery is enough for a petitioner to file for divorce.
Cruelty – A spouse can file for divorce if they are subjected to any kind of physical or mental injury that causes danger to their life and health.
Desertion – If a spouse voluntarily abandons their partner for at least 2 years, the abandoned person can file for divorce.
Other reasons include conversion, mental disorder, and renunciation. There's also mutual consent.
In India, there's the option of judicial separation. Either partner can file a petition in the court asking for separation. There is one particular aspect to this though. The couple will be considered to be married but they will live separately. The decree would be treated like a divorce under the Indian Divorce Act, 1869.
In a 2016 case, the Supreme Court granted a divorce to a man on the grounds of cruelty since his wife refused to share a home with her in-laws. Justice Anil R Dave said the wife's desire to leave her in-laws' home was driven by "western thought". Women's rights activists criticised the decision and the language used in the ruling.
Components of divorce settlements
Custody – One of the most important components of a divorce settlement for parents or guardians of a child, is custody. It could go one of two ways – joint or exclusive custody. On some occasions, a court will decide who is the best parent for the child; the mother doesn't automatically get custody.
However, the Guardian and Wards Act of 1890 states that if the child is below the age of 5, the mother has superior rights. When the child becomes 9, their consent will be taken into consideration. Who earns more is usually not taken into consideration. What can happen is custody is provided to non-working mothers, and the father is expected to provide financial support.
Property – As far as the law is concerned, the property belongs to an individual under whose name it has been registered. It doesn't matter who's the primary contributor or caretaker. As long as it isn't contested, the sole owner will keep the property. However, if the other person has made a significant contribution, then there's ground for it being contested. In this case, the party needs to submit records and financial documents to the court.
In some countries, the contribution to housework is taken into account for distributing matrimonial property. For example, in Kenya, the law allows for the division of property between the former couple upon dissolution of marriage, according to their contribution. In 1975, the Supreme Court of Norway recognised that even if the husband purchased the property, the wife's full-time work of taking care of the house and children earns her the right to a share in the property.
As lawyer Arvind Abraham wrote, a law providing for wives, especially homemakers are warranted. However, the current legal writings are spread out and complex. The right approach would be standalone legislation to deal with matrimonial property distribution.
Fundamentally, marriage in India is a much-celebrated institution. That being said, the grounds for divorce must be updated, realistic and consistent with the Fundamental Rights and not biased. Delayed justice in matrimonial cases is emotionally and financially draining, as advocate Juhi Damodar wrote. There's a rise in live-in relationships and single parenting. As Juhi states, divorce must be simplified.