June 13, 2022
Good morning. In today's either/view, we discuss whether India's ranking in the Environmental Performance Index is justified. We also look at the war on drugs in Manipur, among other news.
---
📰

FEATURE STORY
Environmental Performance Index (EPI) – Is India's ranking justified?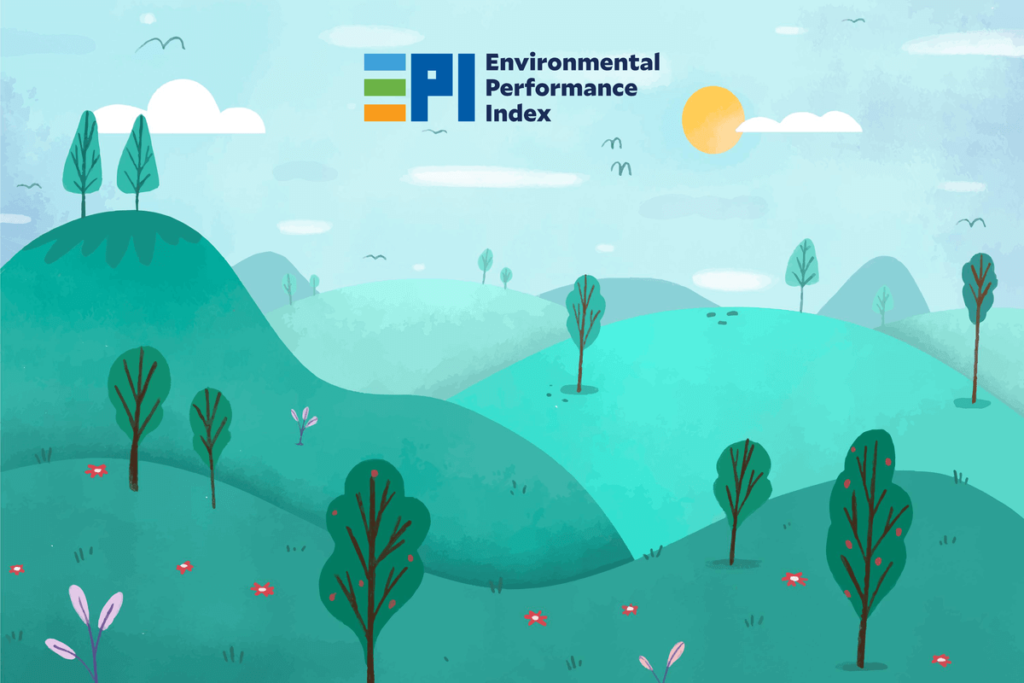 With sustainability, climate change, and global warming becoming increasingly important, various groups and institutions study and assess how countries perform. How well are they sticking to their sustainability goals? How much renewable energy are they using? What are the pollution levels? In the end, countries have to look at their report cards. And in some cases, they might be perplexed.
With the latest Environmental Performance Index (EPI), India isn't necessarily perplexed but angry for being ranked last. The government has issued a rebuttal to the rankings, pointing out faulty methodologies and unfounded assumptions, among other reasons. Is the government right in its defence?
Context
There are several surveys, reports, and indices to measure metrics on climate change and global warming worldwide. One of them is the Environmental Performance Index (EPI). It's a data-driven summary of the state of sustainability around the world. It uses 40 performance indicators across 11 categories. It ranks 180 countries on issues like climate change performance and environmental health.
Before the EPI, we had the Environmental Sustainability Index (ESI). Both were developed by Yale University's Center for Environmental Law and Policy and Columbia University's Center for International Earth Science Information Network. It was a joint effort with the World Economic Forum (WEF) and the European Commission.
The main point of this is that it's meant to be a sort of diagnostic report. It can help countries spot problems, set targets, and identify best practices. The rankings show which countries are best addressing the environmental challenges. It's ultimately a policy tool in this aspect, given it can help a country meet the targets of the UN Sustainable Development Goals.
For its 2022 report, India ranked last overall among 180 countries, below Vietnam, Bangladesh, and Pakistan. India's overall score was 18.9, with relatively low scores across the board. For comparison, Denmark topped the ranking with a score of 77.90. It was followed by the UK, Finland, Malta, and Sweden, rounding out the top five. A general overview shows a majority of the top 20 countries are European.
A look at the indices reveals India ranking low in areas like Ecosystem Vitality, Air Quality, Heavy Metals, Climate Policy, and Waste Management. India hasn't been shy about sharing its ambitious climate goals. Among them is a commitment to achieve Net Zero-emission by 2070. In announcing this at the Glasgow Summit last November, Prime Minister Narendra Modi spoke of the need for lifestyle changes and energy transition.
India's road to Net-Zero won't be easy or cheap. It could cost about $10 trillion to meet this target, according to the Delhi-based think tank Council for Energy, Environment, and Water Research. Most of this money will be needed to scale up renewable energy generation and infrastructure. Broadly, such a goal would require investment from developed countries.
VIEW: A faulty approach to ranking
Once the report was out and showed India in last place, the Centre wasn't happy. First, it must be said, achieving climate goals isn't going to happen overnight. Energy transition is a multi-year process that's tough to implement. You don't want to leave some industries behind. India is a developing economy, and sustainable development will be the key to mitigating the effects of climate change.
That being said, the rankings themselves aren't that scientific. They use certain assumptions that are wrong or unfounded according to the government. Broadly, the government has two concerns. The first is that baseline data isn't used. Second, there's no explanation for the weights assigned to the indicators. So, it's apples to oranges situation according to the government.
For example, it cited one of the indices, 'projected GHG emissions levels in 2050'. The government said it's calculated based on the average rate of change in emissions for the past 10 years. The government said it should've taken a longer timeframe, renewable energy capacity, and energy efficiency. Another example is black carbon growth. India's score improved from 32 in 2020 to 100 in 2022. However, its weightage was reduced from 0.018 to 0.0038. As Seshadri Chari points out, the rankings don't account for the results of the various clean air projects through the National Ambient Air Quality Standards.
COUNTERVIEW: A wake-up call
It seems like India is arguing with the teacher about a bad report card rather than focusing on the steps needed to improve its performance. India really doesn't need a report from an international body to point out it has an air pollution issue. Delhi, among other metropolitan cities, is evidence enough. What it does indicate is validation for environmentalists calling for more urgent policies to combat pollution.
There's obvious precedence of India retaliating against any report, domestic or otherwise, that shows the current government in a poor light. The best response will be to act. Whatever one thinks of the rankings and their methodologies, does it help India to take on every survey or report like this? The right approach is to make public its plans and policies to fill the gaps stated by the report.
The EPI, in particular, has been consistent in assessing India's performance. In 2020, India ranked 168. What it showed then was India needed to redouble its sustainability efforts. The World Air Quality Report 2020 ranked India as the third most polluted country after Bangladesh and Pakistan. Despite some improvement thanks to the National Clean Air Programme (NCAP), air pollution continues to be at dangerously high levels. In the 2021 Sustainable Development Report, India ranked 117 out of 165 countries. The broader message is clear – it's time for India to act rather than retaliate.
What's your opinion on this?
(Only subscribers can participate in polls)
a) India's ranking in the 2022 Environmental Performance Index is justified.
b) India's ranking in the 2022 Environmental Performance Index is not justified.
---
🕵️ BEYOND ECHO CHAMBERS
For the Right:
Closed Minds – The Real Peril India Faces Is Majority Communalism
For the Left:
Make in India: Tracking Success Beyond Sloganeering
---
🇮🇳 STATE OF THE STATES
Partnership with Denmark (Delhi) – The Delhi government will partner with Denmark to address water scarcity, air pollution, and other infrastructure. It followed Chief Minister Arvind Kejriwal's meeting with Denmark's Ambassador to India H. E. Freddy Svane. Kejriwal said Delhi is redeveloping 500 km of Delhi's roads per European standards. Among the projects were water conservation and groundwater recharge.
Why it matters: Delhi has initiated various policies to tackle air pollution, from its EV push to smog towers in some areas. Svane praised the city's e-auto project. Deputy Chief Minister Manish Sisodia and Urban Development Counselor of the Denmark Embassy Anitha Kumari Sharma also met to discuss various infrastructure projects.
Cyber Security Centre (Telangana) – The state police will soon set up a Cyber Security Centre to help fight cybercrimes. It will be set up in association with IT companies, IIT, and IBM. Currently, about 800 police stations in the state have cyber warriors trained to investigate cybercrimes and assist local police in investigations. Director-General of Police M Mahender Reddy said as the government is promoting digital payment alternatives, there's potential for a rise in online fraud cases.
Why it matters: The state has seen a four-fold increase in cybercrimes. In 2021, the state registered more than 8,800 cases. Challenges remain in investigations, creating awareness, and securing convictions. An analysis of the cases showed that nearly 66% were fake customer care fraud, advertisement portal fraud, job fraud, and bank-related frauds.
Backlog cataract surgeries (Odisha) – The state government has outlined a strategy to complete its backlog of cataract strategies for people aged 50 in the next three years. The state has around 12 lakh cataract surgeries in its backlog. They'll be completed on a priority basis to make all districts cataract free by 2025. According to the state's plan, in 2022-23, 3.32 lakh people will be operated on, including 2.02 lakh people with severe visual impairment (SVI).
Why it matters: According to the National Blindness and Visual Impairment Survey report, 50% in this age group have cataracts, and 1.99% suffer from blindness. NGOs have an agreement with the District Health Society for screening camps. All districts have been asked to form a Zilla Netrajyoti Abhiyan Committee under the chairmanship of the Collector.
Gender divide in panchayat polls (Madhya Pradesh) – In more than 90% of the state's districts, women outnumber men in the elections for sarpanch. In 45 of the 52 districts, the state election commission (SEC) received more nominations from women than men. Women also accounted for 75 of the 112 unchallenged victories. Women leaders are now looking to effect social change and are beginning their journey at the grassroots level.
Why it matters: There are more than 1.4 lakh candidates for more than 22,900 sarpanch posts. Of this, 53% are women. The surge in women leaders is attributed to the success of self-help groups. It has given them exposure and the necessary experience. Also, educational awareness, increased digital literacy and mobile penetration are other reasons for this change.
War on drugs (Manipur) – Manipur launched a scheme to help poppy cultivators switch to alternative high-value crops. The BJP-led coalition government has been trying to eradicate poppy plants from the state. It launched the Cultivation of Horticulture Crops as an Alternative to Poppy Cultivation in the Hill areas under its War on Drugs 2.0 scheme. Till May, 140 drug traffickers have been arrested with contraband worth more than ₹180 crores seized. Also, more than 380 acres of poppy fields have been destroyed.
Why it matters: Over the past few years, the government has destroyed 6,600 acres of poppy fields across the state. For the new scheme, a budget of ₹4 crores has been allocated for five of the eleven Hill districts. In these districts, illegal poppy cultivation is rampant, leading to an increase in the sale and use of opium, brown sugar, and heroin. One hectare of poppy can be cultivated in four months, and its yield can fetch between ₹12-14 lakh per hectare.
---
🔢 KEY NUMBER
₹12,114 crores – The amount for which six Indian banks are suing the GVK Group. According to a report, the company defaulted on a $1 billion loan and a $35 million letter of credit from the banks in 2011.