October 4, 2023
Good morning. In today's either/view, we discuss whether Humans of Bombay is right in suing People of India. We also look at the crypto frauds in Himachal Pradesh, among other news.
---
📰 FEATURE STORY
Is Humans of Bombay right in suing People of India?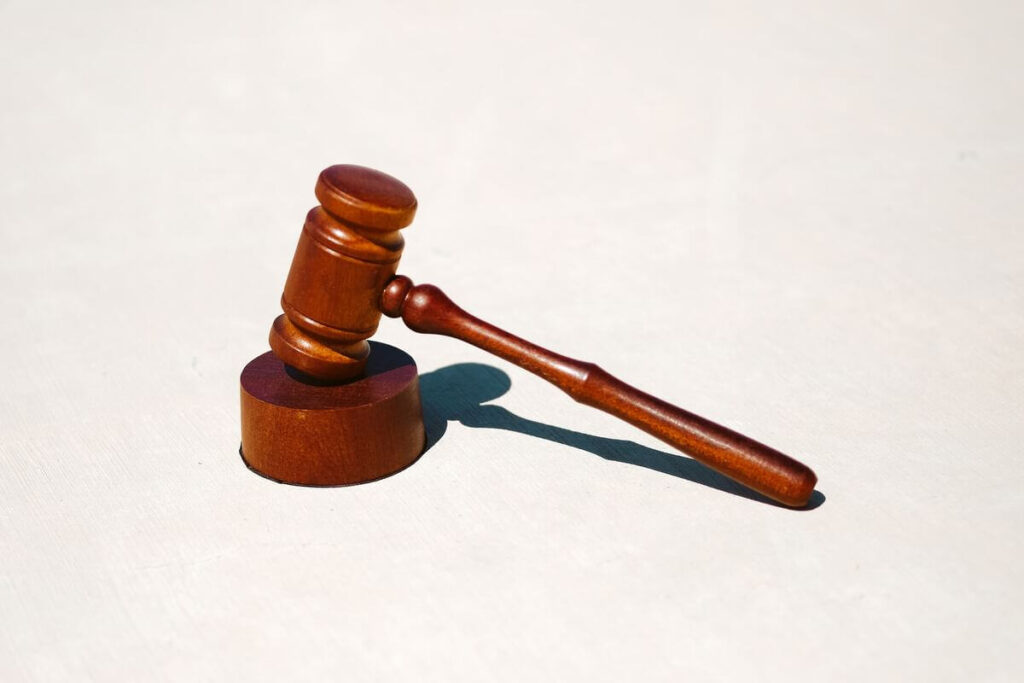 Imagine you're a straight-A student and your friend 'B' who might be struggling a bit starts copying your answers in an exam. Annoyed, you still let them do it out of your magnanimity. Another classmate 'C' who might be even weaker starts copying from B and B reports them to the teacher citing ethical principles of academic integrity. Would B really be wrong?
Somewhat similar is the situation in the copyright infringement case against People of India (PoI, 1.5 million Instagram followers), a digital platform producing content similar to Humans of Bombay (HoB, 2.5 million). HoB seeks damages and injunctions against PoI for appropriating their business model, stories and "unique format of storytelling". But does a "copy" hold the right to admonish others for the same copying?
Context
The Delhi High Court (HC) on September 18 issued a notice to People of India expressing concern over allegations of significant imitation. The notice stemmed from Humans of Bombay approaching the Delhi HC, seeking a direction to the People of India to take down all of HoB's works used either directly or indirectly. On September 23, however, a new player emerged with Brandon Stanton, the founder of Humans of New York (HoNY) slamming HoB for their monopolistic actions.
HoB started off as a Facebook page in 2014 to "chronicle the dreams and regrets of people in the most populous city in the most populous country". As its founder Karishma Mehta reveals, the idea came to her "completely randomly and out of the blue". However, four years prior, a former bond trader in New York had set out to capture 10,000 portraits of New Yorkers as part of a photography project. A project that would give rise to Humans of New York.
Stanton, five days after the HC order, expressed discomfort with HoB's extensive monetization of 'his' content and commented that HoB suing PoI for something he had forgiven them (HoB) for, seemed unreasonable. The social media backlash in the following days led to HoB losing over 2,500 followers daily with PoI gaining 10,000 to 15,000.
While Stanton didn't take issue with HoB's storytelling format, he was concerned about their excessive monetisation practices. HoB has collaborated with companies like HUL, Amazon, Google, and Meta, resulting in a revenue of ₹6.78 crores in FY 2021-22, with a profit of ₹3.2 crores. HoB has also been criticized for giving space and publicity to riot accused. Following a quick reply to Stanton that was seen as tone-deaf and arrogant, HoB faced criticism urging them to drop the suit which resulted in them clarifying that the suit is aimed at protecting their intellectual property, and is not about the style of storytelling.
PoI tells stories of common people in a way similar to HoB's. HoB alleges that PoI has replicated several images and videos from its platforms and since it engages in "substantial research" to approach its subjects, this is a case of copyright infringement and passing off. A single-judge bench of Justice Pratibha Singh observed that there was "substantial imitation" in PoI's storytelling and the images used were "identical or imitative" and thus listed the matter for hearing on October 11.
The Copyright Act of 1957 aims to safeguard creative works which are considered the creator's intellectual property. To make a claim of "passing off" as HoB does, there needs to be some form of deception, misrepresentation, or harm to the goodwill and reputation of the owner of a trademark (e.g. Adidas/Abibas).
For now, HoB first must prove that the case falls under Delhi HC's jurisdiction. However, irrespective of how the court prevails, damage has occurred to the social trust in HoB which shall be tricky to regain as two organisations aiming to restore people's faith in good humans and humanity indulge in public mudslinging for capital gains.
VIEW: HoB's prerogative
The leading view among those who suggest that HoB is in the right to file for copyright infringement is simply that as a media house, it's their legal right to do so. As any business, HoB is entitled to make efforts and seek judicial remedies towards an encroaching assault on their intellectual property rights.
The lawsuit is seen by many as HoB's urge to protect its business turf in a carefully carved-out niche. HoB claims that it had made attempts to settle the issue amicably in the form of mediation and an out-of-court settlement. In case of their failure, approaching a court of law is only a reasonable progression.
Copyright protections extend to texts of interviews due to the author's independent creativity in its composition. Moreover, original photography within the piece is also eligible for copyright protection, as it involves creativity to produce the image. HoB pleads that similarities between its content and PoI's amounts to "passing off and unfair competition" as PoI has "evidently, knowingly and deliberately, published content that is identical or substantially similar to HoB "in an attempt to ride on goodwill that has been painstakingly built" by HoB.
The Delhi HC's observations of "substantial imitations" and issuing a notice to PoI after going through the posts and images in HoB's submission also lend credibility to HoB's case and point of view.
COUNTERVIEW: Legally correct v/s Morally correct
HoB alleges that PoI has copied its content, including its logo, tagline, and the format of its stories. HoB's tagline itself, however, "cataloguing the beat of humanity, one story at a time", is a blatant HoNY rip-off. Stanton's stand has also raised concerns about HoB's monetisation policies. 60% of HoB's revenue comes from brand integrations. While Stanton never earned "a single penny" from HoNY and used all the funds generated towards the causes he talked about, people and brands have started coming forward to reveal shady and deplorable practices employed by HoB.
HoB reflects the corporate value of profit at any cost, even exploitation of poverty, as it is alleged to frequently indulge in "poverty porn". Values of transparency and sincerity also seem amiss from HoB's founder's desk as Mehta fails to acknowledge (much like her privilege) her inspiration from HoNY and instead "chooses to play victim" to the very person on whose intellectual property she might have based her entire company on.
As far as the legalities are concerned, only works meeting the 'originality criterion' qualify for copyright protection. The Bombay High Court had ruled earlier that copyright cannot exist for events that have occurred. Instances of this include anecdotes narrated by interviewees. Protection is not extended to facts or ideas, but the expression of such work used to convey a fact or idea. The modus operandi of PoI is that it approaches the same people covered by HoB and photographs them in poses similar to those done by HoB. While the Delhi HC has prima facie observed that there is substantial copying, it is yet to be determined whether the expression of the idea differs or not.
Another question that arises is if HoB itself has adopted the core idea from HoNY, then is their claim against POI tenable in the eyes of the law? The Delhi HC had earlier observed that when it's evident that the first party has copied a third party, the court can firmly refuse to assist the first party because the essential issue revolves around the honesty of one's actions.
While the law shall take its course, HoB's multiple critics argue that since HoB has taken inspiration from HoNY, the same liberty must be extended to PoI.
Reference Links:
What is your opinion on this?
(Only subscribers can participate in polls)
a) Humans of Bombay is right in suing People of India.
b) Humans of Bombay is not right in suing People of India.
---
🕵️ BEYOND ECHO CHAMBERS
For the Right:
Vishwaguru or victim? Modi politics will have an identity crisis in 2024
For the Left:
Rahul Gandhi is wrong. Nobody owns Sanatan Dharma
---
🇮🇳 STATE OF THE STATES
Crypto frauds (Himachal Pradesh) – Thousands of investors in the state have lost over ₹200 crore as part of crypto scams over the past five years. A gang lured people into the scheme, promising high returns if they invested in GDT coins. The issue was raised in the Vidhan Sabha by Independent MLA Hoshyar Singh, while the exact amount defrauded has yet to be calculated. A special team has been formed to investigate the matter.
Why it matters: The scammers designed fake websites, and those who were first recruited were asked to bring more people into the Ponzi-style scheme. The police said they've received about 50 complaints this year related to similar crypto frauds. During other investigations, the police found similar methods adopted and names of people involved.
Redistricting medical seats (Andhra Pradesh) – The state government has rejected the National Medical Council's (NMC) decision to allocate medical education seats according to a state or Union Territory's population. According to the MNC, medical seats in the state should be limited to 5,340 instead of the existing 6,435 to have a balanced ratio based on the projected population of 5.34 crore as of 2021.
Why it matters: Several southern states have questioned the Centre over the autonomy to provide healthcare and education to medical aspirants. The NMC's order applies to government and private medical colleges. The NMC wants a ratio of 100 MBBS seats per 10 lakh population. Medical colleges in the state operate on a 60-40 split funding between the Centre and the State. There's a concern that exceeding the seat limit might affect their support from the Centre.
Ironman 70.3 (Goa) – On October 8, nearly 1,600 triathletes from 30 countries will run, swim, and cycle as part of the Ironman tournament in Goa. Participants will have to cover 70.3 miles with a cut-off time of 8 hours and 30 minutes. The event will begin with a 1.9 km swim at Miramar Beach. Then comes the 90 km bike ride followed by the 21.1 km run from Miramar Circle in Panaji. Nearly 1,200 people, including 700 volunteers, will be deployed across the route.
Why it matters: The iconic triathlon is considered one of the most difficult one-day sporting events in the world. Goa was chosen because it's a popular travel and tourist destination. This makes the event attractive to both locals and international visitors. It's also convenient thanks to several accommodation options and easy airport access. The event also has the state government's backing.
High affiliation (Odisha) – Colleges in the state have become bigger concerning affiliation. It's contrary to the education ministry's directive to public universities to limit affiliation. As colleges continue to come up across the state, universities are expanding to accommodate them. According to an audit by the Accountant General of the Higher Education department last month, the affiliation reforms are inadequate. There has been an increasing trend in the total number of affiliated colleges from 2017-23.
Why it matters: According to the ministry's second phase of the Rashtriya Uchchatar Shiksha Abhiyaan (RUSA 2.0), the number of colleges affiliated with any university should be limited to 100. The RUSA mandates every state to have a roadmap for higher education. This includes a policy of affiliation. The higher affiliation numbers have resulted in a heavy work burden on the university, affecting the quality of education and research.
Tea garden worker wage hike (Assam) – The state government has hiked the daily minimum wage of tea garden workers by ₹18. The decision was taken at a cabinet meeting and applies to the Brahmaputra and Barak valleys. In the Brahmaputra valley, the daily wage is now ₹250 and in the Barak valley, it's ₹228. The state has also instructed the management of the tea gardens to give workers a 20% bonus for the upcoming Durga puja.
Why it matters: Previously, the state government announced all garden workers would get ration cards and urged the gardens to take Fair Price Shop licenses. Traditionally, wages for tea workers are paid in two components – cash and other benefits like education, healthcare, and rations. There was a previous wage revision in 2021, soon after Himanta Biswa Sarma became Chief Minister.
---
🔢 KEY NUMBER
47 – India now ranks 47th in Speedtest's Global Index rankings. It has climbed 72 spots and overtaken other G20 countries in global mobile internet speeds.