January 19, 2023
Good morning. In today's either/view, we discuss whether India should define a National Security Strategy. We also look at universities granting menstrual leave in Kerala, among other news.
---
📰

FEATURE STORY
National Security Strategy – Is it time India defined one?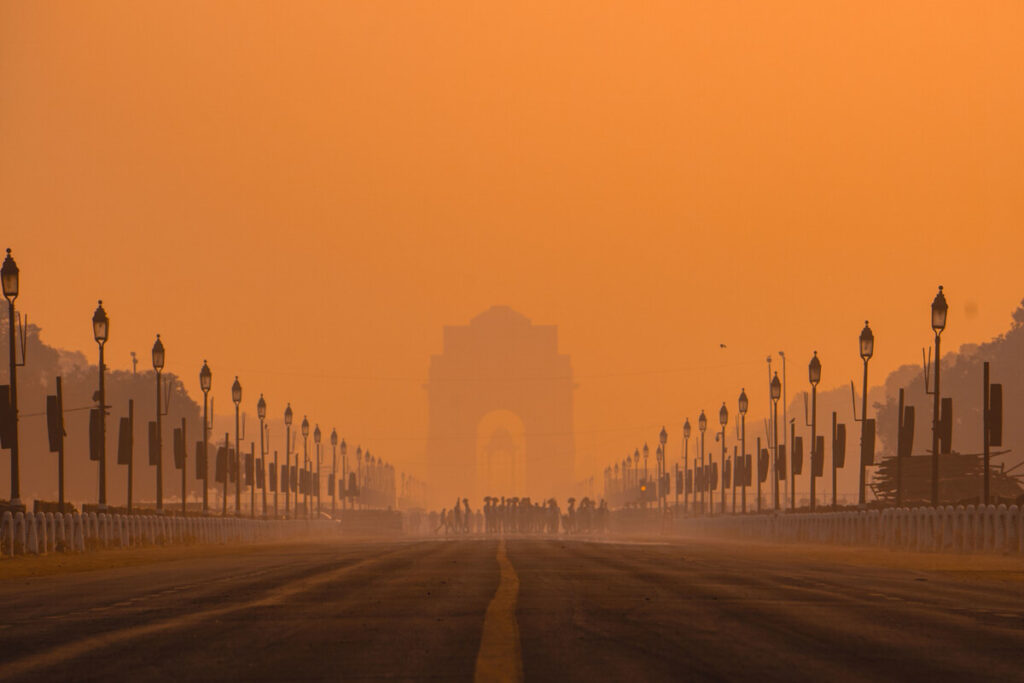 Japan's announcement of a new National Security Strategy (NSS) that replaces its nearly ten years old plan has been a clarion call for many defence experts in India. For a country with the third highest military spending, it has been rather mute on defining an overarching security and defence objective.
With plans underway to introduce military theatre or unified commands soon, veterans have appealed to the government to not place the cart before the horse and outline a national strategy first. Avoiding an explicit security strategy has been a peculiarity of all governments of India since 1947. This is why it is important to question whether it is time India makes its national interests clear or whether it is more fruitful to continue running on an ad hoc basis.
Context
The NSS is a clear and well-defined framework for any nation to advance and protect its national interests. Now, national interests figure into not only military operations but also the nation's foreign policy, diplomacy, and economic and political ties with other countries. This means citizens, stakeholders, and other countries can identify the nation's geopolitical voice, its security imperatives, its primacy to certain threats, and its potential friends or foes.
Advancing national interests – now that sounds like something the present government would be keen to do, doesn't it? It's not so simple, though. In political rhetoric and election campaigns, the BJP-ruled government has taken a hardline stance on national security, which makes it all the more difficult for it to produce an outline that domestic citizens and international stakeholders can use to keep it accountable, or worse, suggest alternatives.
While no government has approved such a strategy yet, several measures have been taken in the past to make it easier for a willing incumbent to do the honours. The KC Pant Task Force (1998) led to the establishment of a National Security Council (NSC) and the appointment of National Security Advisors (NSA). This advisory body supplements the Cabinet Committee on Security (CCS), which is the final imprimatur in all security-related matters.
India has a vast security architecture packed with defence and intelligence experts, veterans, and the political class. It is therefore equipped to design national security imperatives that account for the state's external and internal interests in line with changing geopolitical climates, conventional and non-traditional issues, and humane technological solutions. The National Security Advisory Board (NSAB) in the past has reportedly drawn up strategies that governments didn't care for.
In 2018, the BJP government constituted a Defence Planning Committee (DPC) to draft such a strategy, whose results are not yet visible to the naked eye. In 2019, the Indian National Congress actually stepped up and produced an NSS as part of its manifesto, authored by a task force marshalled by DS Hooda, a retired Northern Army commander and architect of the 2016 surgical strikes.
Retired Lt Gen Dr Rakesh Sharma recently argued that both conventional and irregular warfare are a tragic reality. Economic interdependence and trade ties are insufficient to prevent the escalation of disputes. There are heightened interests in the Indo-Pacific, coupled with China's military build-up, threatening tactics, and internal political oppression. While this necessitates a clear formulation of preventive diplomacy and strategies, deliberate strategic ambiguity could also prove an effective measure for softer powers. With that worrying thought out of the way, let's get into the meat and potatoes of the debate.
VIEW: No time like the present
A chief argument for introducing the NSS is the changing geopolitical climate, with China's direct threat at the borders and in the Indo-Pacific in general. Experts argue that defined national imperatives will be useful in countering such external threats. Parties in power will be forced to cede temporary political rhetoric, which usually turns malignant and prejudicial, in the interest of national security and diplomacy.
The NSS will be exceptionally useful in facilitating effective military leadership, resources, reforms, and accountability to protect human lives. Veterans argue that the government's attempts at developing military capability are still wanting, and that the NSS will help improve the military's strategic direction, its budgetary allocation, and integrated operations of the army, navy, air force, Tri-Service Command, and Strategic Forces Command. Without the NSS, defence reforms like the theatre command will mirror headless chickens.
Responsible technological development is another aspect that would benefit from a national strategy. Previous inter-state wars in India, though majorly successful, have pointed to the lacuna of effective intelligence and arms and defence technology. Apart from producing weapons locally, it is also within the national interest to minimise the cost of human lives. Ad hoc decisions in such situations are equivalent to a knee-jerk reaction, and nobody really thinks about human lives when they're being whacked in the knee. This is where the NSS comes in as a resource.
Lastly, introducing the NSS will improve coordination between different governmental departments because they will all be on the same page. The Home Ministry, Defence Ministry, and Intelligence Bureau will be able to coordinate better under a defined framework than the prevailing ad hoc regime. Researchers and policymakers alike will have a definitive base to build upon or contest.
COUNTERVIEW: Let's not play it fast and loose
The chief argument against formally introducing the NSS is its repercussions in the geopolitical space, where protecting current relationships and advancing ties with the larger problems is its foremost priority. For instance, India presently seeks to protect its ties with Russia despite censuring Vladimir Putin's war efforts. This soft peddling has multiple precedents in India's history of diplomacy and international quietude at the United Nations – an effective measure for soft powers seeking to advance their national interests even when placed at the same table as developed nations.
Put simply, India has more to lose than, say, the US, if it outlines its friends and foes in a public document. Generating a geopolitical voice is not necessarily the most effective way to deal with national security, if it in turn prevents strategic flexibility. The NSS might as well be instrumental in making the worst out of a bad situation by antagonising possible threats like China. Another possible outcome is that it could turn sour existing ties: consider how Moscow might not be too happy if the NSS highlights reducing India's dependence on Russia for military imports.
Governments in power have primarily avoided defining the NSS because of the accountability it brings in tandem. This makes its possible publishing unlikely by the present government, which has taken a muscular strongman approach towards national security. If a government fails to respond appropriately to aggression defined within the NSS, it faces severe public discontent and disparagement by the opposition. With retaining power at the centre for another term being the ruling party's current endgame, the NSS might spell trouble.
In any case, India's proliferated defence and security architecture of multiple ministries, task forces, and associated and subsidiary bodies will make the process of forming the NSS a colossal challenge. There are some problems within the power-sharing of these bodies too, which must be set right before formulating a national strategy. For instance, the NSC has flexibility but no teeth. It is merely advisory, and its authority is not legally or constitutionally defined.
Reference Links:
What is your opinion on this?
(Only subscribers can participate in polls)
a) India should define a National Security Strategy.
b) India should not define a National Security Strategy.
---
🕵️ BEYOND ECHO CHAMBERS
For the Right:
Is the letter to CJI the first step of the government to enter the collegium?
For the Left:
Rahul needs to be pragmatic to be considered a threat
---
🇮🇳 STATE OF THE STATES
Free Emergency Care To Trauma & Stroke Patients (Chandigarh) – Health authorities have announced that beginning this week, patients of trauma, strokes, accidents, and myocardial infarction in Chandigarh will receive free emergency care for the first 24 hours at the Government Multi Specialty Hospital, Sector 16 (GMSH 16), regardless of their financial situation. In addition, they stated that seniors in Chandigarh over the age of 80 might take advantage of full-service medical facilities at no cost.
Why it matters: In order to avoid overcrowding the emergency room, many patients are sent to the relevant department after obtaining rapid care and screening. The hospital's emergency section sees 300 to 350 people each day on average. Additionally, Chandigarh residents with documented disabilities above 40% across all age groups will receive free care. According to Dr Suman Singh, Director of Health Services, to have the fundamental systems in place and launch the programme, the hospital is stocking up on all essential medications and other items.
More Universities Adopt Menstrual Leave (Kerala) -The APJ Abdul Kalam Technological University in Kerala has agreed to provide menstruation leave for female students enrolled in the university's affiliated institutions, following the lead of the Cochin University of Science and Technology (CUSAT). R Bindu, the minister of higher education for Kerala, had earlier said that all institutions of higher learning would think about implementing menstruation leave. So it's conceivable that more colleges will soon adopt it.
Why it matters: Recently, CUSAT agreed to lower the attendance standards for female students by an extra 2%. While students must have 75% of their classes in order to take an examination, girls will only need to have 73% of their classes, compensating for menstrual leave. This is a very humane move as girls find it hard to get through their days both physically and emotionally on their periods, especially if their menses are heavy. This comes off as a relief for them as they will not have to push themselves when they should be resting.
Jaipur Literature Festival Starts Today (Rajasthan) – The 16th edition of the Jaipur Literature Festival, which honours art, literature, and culture, commences today. Guests from all around the world will congregate over the five-day programme to commemorate the occasion. The main events will start at 9 am and end at 6 pm. The event concludes on January 23. It will be held at Hotel Clarks Amer, Jaipur, Rajasthan.
Why it matters: The festival is a major tourist attraction and also showcases India's rich culture, literature and art and gives a stage to artists from overseas to display their works. The festival will feature a wide spectrum of authors, lecturers, philosophers, and humanitarians. The literary feast will feature 20 Indian and 14 foreign languages, displaying a stunning variety of linguistic diversity. Numerous women authors will exhibit their work during the event. Over 250 speakers from various nationalities will participate in the festival, along with winners of numerous prestigious prizes like the Nobel Prize, Booker Prize, International Booker Prize, Pulitzer Prize, Sahitya Akademi Award, Baillie Gifford Award, PEN America Literary Award, DSC Prize for South Asian Literature, JCB Prize for Literature, and many more.
Online Medical Certificates For Driving Licences (Odisha) – About 167 MBBS doctors have been appointed by the Odisha State Transport Authority (STA) to provide medical certifications to online applicants for driving licences (DL) and learner's licence (LL) in the state. Instead of submitting Form 1(A), those certified by the Medical Council of India have registered on a recently created site and will offer medical certifications to applicants through the SARATHI portal. The online site has information about these physicians. All candidates above the age of 40 must provide an online medical certificate starting on January 26.
Why it matters: In accordance with the Government of Odisha's 5T strategy, it was decided to electronically issue Form 1(A) medical certifications to make the process of obtaining a driver's licence easier, enhance user experience, and decrease traffic in transport offices. This will prevent anyone from obtaining a driving licence by downloading a false medical certificate, according to officials. Currently, while submitting an online application, candidates must supply a paper copy of a manual doctor's certificate that they obtained. The validity of the medical certificate cannot be verified during this process, and false medical certificates are also posted.
Rare Duck Species Discovered (Manipur) – After an absence of more than 90 years, a rare species of duck called the Greater Scaup, also known as Sadangman locally, was recently spotted in Manipur's Bishnupur district's Loktak lake. The Greater Scaup is a species of medium-sized diving duck in the Anatidae family. According to reports, ornithologist Kumam Jugeswor and members of Wildlife Explorers Manipur saw the particular kind of duck.
Why it matters: Every year, various bird species, including some endangered ones, travel to Loktak Lake during the winter. These birds make up an important part of the ecosystem of a particular region and also enhance the biodiversity and beauty of the land. In collaboration with organisations such as Wildlife Explorer Manipur and Green Brigade Manipur, among others, the Bishnupur Forest Division of Manipur organised a one-day awareness campaign on waterbird conservation on Tuesday in Loktak Inland Water Transport Complex, Sendra.
---
🔢 KEY NUMBER
1 crore – Maharashtra is facing a shortage of 1 crore eggs daily and is relying on other states.