January 20, 2023
Good morning. In today's either/view, we discuss whether women's nomination in elections in India is improving. We also look at the spotting of rare wolf and bat in Chattisgarh, among other news.
---
📰

FEATURE STORY
Women in Politics: Is women's nomination in elections improving?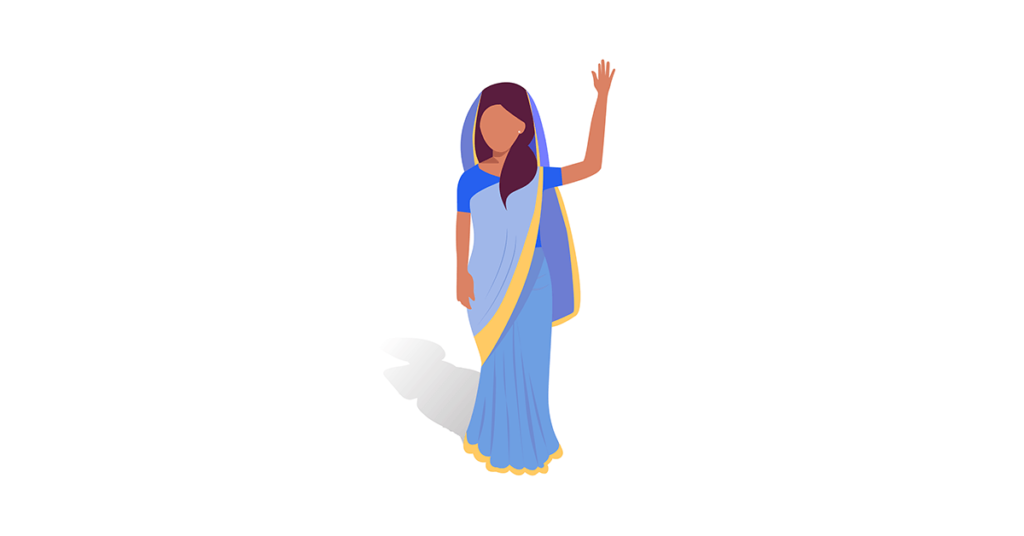 Women's dismal representation in the Indian parliament is not an alien fact. We all know the drill: once so and so comes to power, they will pass the reservation bill, and all will be well. But it's been 25 years since the bill was tabled, and women's participation in politics is undoubtedly low.
Elections in Gujarat and Himachal Pradesh have illustrated the unwillingness of major parties to nominate beyond a handful of women. Despite women's nomination numbers being higher than in the previous elections, their success rate remained low. With assembly elections ongoing and Lok Sabha (LS) elections on the horizon, it is time to assess whether women's marginalisation in politics has remained stagnant or if there are sunnier skies ahead.
Context
Political representation in the parliament is an urgent imperative of any democratic state. Women's presence in the parliament has less to do with representation and more to do with improving policy outcomes across sectors through gender inclusivity. Party nomination appears as the first hurdle in this process.
Although prevailing nomination rates are low, recent electoral trends like increased voter participation of women, increased campaigning, and higher proportions in the parliament are indicative of possible changes in the electoral behaviour of parties.
Indian politics is rich with powerful women figures who have turned traditional power politics around. Think Jayalalitha. Mamata Banerjee. And Mayawati. In fact, when most countries were still debating female leadership, Indira Gandhi had already risen from the ranks to become the world's second female prime minister.
But without a reservation quota, however, women's participation is determined largely by the parties' willingness to nominate them. Otherwise, academics and government research in India and elsewhere have shown that women's presence in political leadership poses no problems and instead has several positive socio-political upshots.
Let's read this story through numbers. The Indian case reflects the World Economic Forum's finding that women's political empowerment has been the slowest among all gender equity indices. Presently, women hold 14.4% of the seats in the LS, a recorded increase from the lower house's composition in 2014, at 11%.
This ranks India at a low of 149 in terms of the proportion of seats held by women in national parliaments in the world. The average composition of South Asia is 18.4%, leaving bare India's subpar performance on this index.
In the latest Assembly elections in Gujarat, we learnt that the percentage of women MLAs increased from a low of 7.1% to another low of 8.2%. Here, even when the BJP was confident, only 9% of its fielded candidates were women, while the Congress (8%) and AAP (3%) fared worse. There were 40 women among the 560 candidates fielded by the BJP, the Congress, AAP, and the All India Majlis-e-Ittehadul Muslimeen (AIMIM).
Interestingly, the BJP's landslide victory here was paralleled by women's performance in the elections, as they secured very high-margin victories. Dr Darshita Shah, a BJP candidate from Rajkot West, secured the highest margin of 1,05,975 votes. First-time candidate Payal Kukrani of BJP, who won from Naroda, secured a margin of 1,04,740 votes.
We find the same in LS elections, where women's good or bad performance primarily depends on how their party fares in the election. It's simple: if the party does well, women are more likely to be represented in the parliament.
While national parties perform only slightly better than state-based parties, the story is more lively in West Bengal. The trajectory of the state's electoral politics has of late been more favourable towards equity of nominations than most state parties. In the last 15 years, 62 women candidates from the TMC were elected, and in the past 3 elections, the party has consistently fielded more winning women than its rivals.
Women being a powerful vote bank for both Banerjee in Bengal and Nitish Kumar in Bihar, it is likely that both parties will pay greater heed to gender inclusivity in electoral nominations. With that said, let's open the black box that is women's nomination in electoral politics.
VIEW: Improving at a snail's pace, but still significant
While there is no doubt that women's representation is poor in India, there are certain conditions under which parties tend to field or represent women more. In 2019, women's representation increased by a minuscule 1.3%. Women candidates are more likely to be fielded by parties sure of their electoral victory.
Accordingly, they find more representation in the parliament because of spillovers from the support enjoyed by their party. For instance, in the 2019 LS elections, 47 of the 78 women elected won on a national party ticket compared to 28 from state party tickets. The BJP had a higher women's nomination rate than even TMC.
Electoral trends suggest that women will be fielded more than before due to strategic calculations rather than parties' increasing commitment to gender equality. Academics, however, opine that as political parties begin to field more women – a process that is already underway – it is likely that misconceptions about women's weaknesses will be corrected.
Through the years, women's nominations have actually increased in all categories of seats. This optimistic statistic, however, comes at a cost. Women's nominations are proportionately higher in seats reserved for SCs and STs than in general seats.
This means that the proportion of men being nominated in general seats remains undiluted. While this holds true for most parties, including the winning BJP, TMC presents a slightly more diverse distribution of seats for women candidates.
COUNTERVIEW: Slight improvements are not enough
The biggest reason parties consistently field fewer women is their gender prejudice, which dictates that women make weaker political candidates than men. Parties generally try to avoid risks, but more so when it comes to women.
This is why even when the BJP was more than confident of its victory in Gujarat, it still fielded less than 10% of women. This is why in 2021 when Congress announced a 40% representation of women, it was in Uttar Pradesh, a state where INC was unlikely to make much of a dent in.
Political parties are more rigid when selecting women candidates. Women have to go through multiple hoops and hurdles to be chosen as party candidates, as opposed to their male counterparts. Parties like to ensure that women check most of the orthodox criteria for electoral success. So, women MPs tend to be upper caste, educated, and wealthier. The electoral behaviour of political parties accommodates elite women more than women from lower socio-economic backgrounds.
Women are not only fielded less, but their candidature is also dependent on whether or not they have filial connections with other politicians. 30% of all dynastic candidates from major political parties are women, while they only form 8% of the non-dynastic cohort.
Dynasticism is a criterion that parties, especially state parties, espouse in their candidate selection. Due to women's perceived weakness, this criteria is more stringently applied to their nomination process, making their candidature overwhelmingly dependent upon familial ties.
Reference Links:
What is your opinion on this?
(Only subscribers can participate in polls)
a) Women's nomination in elections is improving.
b) Women's nomination in elections is not improving.
---
🕵️ BEYOND ECHO CHAMBERS
For the Right:
Emergency exit doors must be made 'fool'-proof for aviation safety
For the Left:
Is India in a position to help the globe face key challenges by going south?
---
🇮🇳 STATE OF THE STATES
President Delegates New Powers To Delhi LG (New Delhi) – Under the Industrial Relations Code of 2020 and the Occupational Safety, Health, and Working Conditions Code of 2020, President Droupadi Murmu has granted Delhi Lieutenant Governor Vinay Kumar Saxena two new powers to create regulations solely in the National Capital Territory of Delhi. It is ordered that the Delhi LG will, up to further order, exercise the authority and carry out the duties of the relevant federal or state government under these regulations. The directive refers to two distinct notifications released by the Ministry of Home Affairs (MHA) on January 16. Administrators and Lieutenant Governors of five more Union Territories, including Andaman and Nicobar Islands, Dadra and Nagar Haveli, and Daman, have been notified.
Why it matters: In light of the impasse he is in with Delhi Chief Minister Arvind Kejriwal, the devolution of two new powers to Delhi LG is noteworthy. Arvind Kejriwal, the chief minister of Delhi, and Vinay Kumar Saxena, the lieutenant governor, keep clashing because of the power tussle between them. This happened before the January 23 election for the mayor and deputy mayor of the Municipal Corporation of Delhi (MCD). The LG is allegedly giving commands on "practically everything" and disobeying the elected administration, according to the AAP.
Jallikattu Celebrations Come To An End (Tamil Nadu) -The popular "Jallikattu" or bull taming sport has been taking place in the Madurai region of Tamil Nadu for the past four days. Men in colourful t-shirts and pants awaited the arrival of the bulls at the "Vadivasal," or entryway. The guys faced the bulls and held their hump to tame them once they had charged into the area. In a few cases, the bulls lost to the men. But the bulls weren't any less intelligent than the men, and several of them managed to trick them and win rewards at the end of the day.
Why it matters: Jallikattu is a traditional and vital component of Tamil Nadu's culture. In the heart of Tamil Nadu, where Madurai, Pudukottai, and Trichy are located, it is often organised over four days. Even while Madurai's festival is the one that everyone looks forward to, other districts also put on great celebrations. This year's activities got underway on January 14 and wrapped up on January 17. The event was held in Madurai in Aviniyapuram, Palamedu, and Alanganallur.
Decline In Academic Abilities Of Kids (Maharashtra) – According to the Annual Status of Education Report (ASER) 2022, which was just issued, Maharashtra has seen a persistent deterioration in children's reading and math abilities. Government school enrollments have increased, whereas private school enrollments have somewhat decreased. While the number of functioning computers in schools has decreased, the number of homes with smartphones with internet access has increased dramatically.
Why it matters: In 2022, only 26.6% of survey respondents in class 3 can read texts at the class 2 level. In 2018 it was 42.1%, while in 2017, it was 40.6%. In the year 2022, just 18.7% of class 2 students can perform simple subtraction. In 2018, this percentage was 27.1%. Class 5 and 8 from the report's assessment of upper levels are in a similar situation. Only 55.5% of students in class 5 are able to read texts at the class 2 level. While just 76.1% of class 8 students can read the material at the class 2 level. In terms of mathematical ability as well, the performance of the youngsters in the poll has declined. Only 18.5% of third-grade students can perform simple subtraction, down from 27.1% in 2018. Division skills were evaluated for classes 5 and 8. Only 19.9% of Class 5 students were successful in solving it, which is a significant decline from Class 5 students' success rates of 28.0% in 2018. While in class 8, just 34.4% of students could divide, a considerable decline from 40.7% in 2018.
Rare Wolf And Bat Spotted In Bastar (Chattisgarh) – According to news agency ANI, a rare species of Orange Bat was found at Kanger Ghati National Park in the jungle of Chhattisgarh's Naxal-affected Bastar region. Indian Wolves, an endangered species, were also spotted nearby, and photos of the uncommon animals have gone popular online. The forest administration has deployed cameras in the deep areas of the forest to maintain track of and capture images and videos of rare species of animals, according to Ganveer Dharamsheel, director of Kanger Ghati National Park.
Why it matters: Notably, the Wildlife Protection Act (WPA), 1972 lists the Indian Wolf as a Schedule I species because of its exceedingly low population. The discovery of wolves in the region is regarded as a positive development as forest officials step up their efforts to protect animals. The International Union for Conservation of Nature also rates the orange bat as extremely endangered due to its extreme rarity. It is excellent to see Indian wolves living in these areas, and a strategy is being created to protect and promote them.
Tripura CEC Allows Voting From Home (Manipur) – Senior citizens and those with disabilities would have the opportunity to cast their ballots from home, according to the Chief Electoral Officer (CEO) of Tripura on Wednesday. According to the CEO, only senior adults older than 80 may use the vote-from-home option. He said that sufficient Central Armed Paramilitary Forces (CAPFs) had arrived here in preparation for the state's impending elections, and flag marches and night patrols were also being conducted.
Why it matters: According to the Election Commission of India (ECI), the voting for the 2023 Assembly elections will take place in Tripura on February 16 and in Nagaland and Manipur on February 27.
---
🔢 KEY NUMBER
0 – Assam achieves zero rhinoceros poaching in Kaziranga in 2022.