November 25, 2022
Good morning. In today's either/view, we discuss whether private participation in the Indian space sector is a good move. We also look at Punjab's attempts to encourage government school students, among other news.
---
📰

FEATURE STORY
Opening up the Indian space sector – Is it a good move?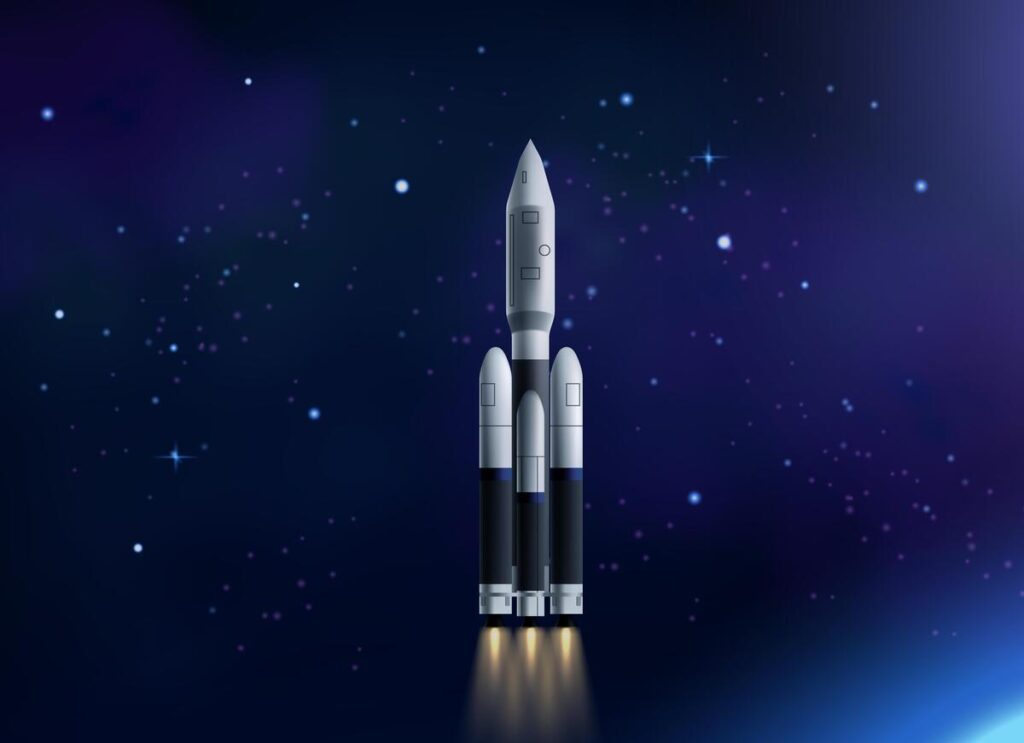 Elon Musk is in the news for all the wrong reasons of late. But if we go back several years, he talked about taking humans to Mars through his company SpaceX. While India hasn't reached that stage of its space ambitions yet, there are signs of where the Indian space sector is headed.
Lofty goals require a lot of time and resources. ISRO is no NASA. There needs to be measured expectations of what India can and can't achieve as part of its space ambitions. That being said, will bringing in the private sector take India's space sector to new heights, literally? Or is there an inherent risk to turning this sector into a playground for profit?
Context
It's unclear if/when we'll see an Indian billionaire take off in their own rocket. But India's space sector had its beginnings post-independence. Indian scientists and politicians saw the potential of rocket technology for R&D and defence. There was a recognition that a country like India should have its own space capabilities.
Credit first has to be given to Dr Vikram Sarabhai, the founding father of the Indian space program. In the wake of Sputnik's launch in 1957, he saw the potential of satellites. In 1961, Prime Minister Jawaharlal Nehru placed Indian space research under the Department of Atomic Energy. Next came the Indian National Committee for Space Research (INCOSPAR), with Sarabhai as Chairman.
Cut to 1975, India launches its first satellite, the Aryabhata, using a Soviet Cosmos-3M launch vehicle. Following its success, ISRO wanted to construct a Satellite Launch Vehicle (SLV) that could put useful satellites into polar orbits. Thus began the Polar Satellite Launch Vehicle (PSLV). Simultaneously, ISRO decided to build a smaller rocket to be a testbed for new technologies. This would be the Augmented Satellite Launch Vehicle (ASLV).
Since then, ISRO has had several major launches as its ambitions have grown. In 2008, Chandrayaan-1 orbited the moon for the first time. In 2014, the Mangalyaan spacecraft successfully entered orbit around Mars. All this with a fraction of the budget that NASA and the European Space Agency (ESA) have at their disposal.
With the government's ambitions, Prime Minister Narendra Modi called upon the private sector to use ISRO's technology and resources to help make India a big player in the end-to-end supply chain in space technology. India's space industry is projected to be worth about $13 billion by 2025. Part of the reason is an expected increase in private engagement. Will this turn out to be a good thing?
VIEW: Propel India's space ambitions further
$13 billion is a big number for India's space sector. The larger implications will be for India's economy. Here's why: there's a rising demand for smaller satellites. This will increase satellite manufacturing and attract domestic and foreign capital. The availability of low-cost launch vehicles and mass production will have customers worldwide.
This will be possible only because of the step to include the private sector. In a hypothetical, if space parks are set up across the country, they'll be crucial for companies operating across the value chain, particularly manufacturing. From the government's point of view, there's some hope. The Indian Space Association was formed in 2021, with some of its founding members being L&T and Bharti Airtel.
When we talk about the private sector in this instance, it also includes startups. That's where a lot of the excitement is currently. ISRO Chairman S Somanath recently said more than 100 private sector companies had shown interest. If India wants a piece of the projected $1 trillion global space industry by 2040, companies like Skyroot, SatSure, Bellatrix Aerospace and Agnikul Cosmos will play vital roles.
COUNTERVIEW: There are some risks and challenges
No doubt there's patriotic fervour to see India's space sector grow to new heights. ISRO has been the face of that for decades. This isn't to say they'll be replaced anytime soon. After all, NASA now uses SpaceX rockets to send satellites and astronauts to space. For India, space tech is still a relatively new industry, and a more cautious approach would be wise.
For some space entrepreneurs, there's the Antrix scandal that provides some second thoughts. But that aside, there's been no serious discussion of privatising ISRO. Concerning the government's direction and goals, the language used in defining the scope of the Indian Space Association is similar to those of other government regulators in the power, aviation, and telecom sectors. The result is almost always scaling down the role of the public sector. Would this be the right way to achieve self-reliance?
Most space applications have civilian and military purposes. In the US, companies like Boeing and Lockheed Martin are in both. There, the private military-industrial complex is basically a part of the state. What if a handful of companies take over, and we get a monopoly of India's space sector? While the Indian Space Association is supposed to be a government regulator, that basically means favouring the private sector. What will happen to ISRO's mission of self-reliance? Will profits rule the day?
Reference Links:
What is your opinion on this?
(Only subscribers can participate in polls)
a) Opening up the Indian space sector to private industry will be beneficial.
b) Opening up the Indian space sector to private industry will be risky.
---
🕵️ BEYOND ECHO CHAMBERS
For the Right:
'Stable but unpredictable' border with China is a real risk. India needs a new game plan
For the Left:
Bigger changes: The larger symbolism of Lachit Borphukan
---
🇮🇳 STATE OF THE STATES
School students to visit higher education institutions (Punjab) – According to education minister Harjot Singh Bains, the Punjab government has planned to arrange a tour of prominent universities for students from government schools. He also added that the move will benefit 20 students in each of the 9th through 12th grades (five students per class) at 3661 government high and senior secondary schools, and it will cost around ₹1.46 crore to fund these visits.
Why it matters: The education department has released ₹200 per student, and 75,000 students in total have signed up for the visits to Science City, IIT, and other institutions. This initiative will hopefully encourage the students.
2,000 Anganwadi centres to be built (Assam) – According to Chief Minister Himanta Biswa Sarma, the Assam Cabinet on Wednesday approved spending ₹500 crores to build 2,000 new Anganwadi centres around the state. Each centre will cost ₹25 lakh, and the total costs for every centre will be ₹500 crores. The cabinet also gave the Jongal Balahu Khetra at the Jongal Balahu Archaeological Site in Raha, central Assam, ₹50 crores.
Why it matters: The construction of the Anganwadi centres in rural areas will improve the availability of childcare services, according to cabinet decisions released on Sarma's official Twitter account.
World War II-era decks cleared (Odisha) – After obtaining working permission on 160.35 acres of defence land from the Union Ministry of Defence, the Amarda Road Airstrip in Mayurbhanj, Odisha, has been prepared for development under the Regional Connectivity Scheme (UDAN). The airstrip was constructed during World War II. The 3.5 km runway at Amarda Road Airstrip is thought to be the longest runway in Asia. During World War II, it served as a plane landing strip and a training area for specialized bombing missions. The airstrip covers 900 acres of land.
Why it matters: There has been a demand to develop the airstrip into a complete airport serving north Odisha, south West Bengal, and portions of Jharkhand. The Ministry of Civil Aviation had already incorporated it into the RCS-UDAN plan.
West coast refinery to be set up (Maharashtra) – According to Maharashtra Industries Minister Uday Samant, of the total 6,200 acres needed for the massive refinery-cum-petrochemicals complex project, which was first announced in 2015, the government has so far purchased 2,900 acres.
Why it matters: The Maharashtra government has begun purchasing property in Barsu village in the Ratnagiri district for the project, which has been delayed and tainted by controversy. This could mean that India's long-planned west coast mega refinery will finally be completed.
Students benefit from scholarship scheme (Telangana) – For students who want to pursue higher education in foreign universities, the Telangana government established the Overseas Scholarship Program in 2014. As of the present year, 4,919 students from SC, ST, BC, and minority communities have benefited from this scheme.
Why it matters: According to data provided by the government, this scheme has benefitted students since the fiscal year 2014–15. A total of ₹885.99 crores was made available for its implementation. Amounts up to ₹20 lakh are given in financial aid for schooling under the Overseas Scholarship Scheme, and the parental income ceiling has been raised to ₹450,000 per annum.
---
🔢 KEY NUMBER
6.45% – The median of 10 economists' forecasts revealed that India's economy likely grew by 6.45% in the September quarter.