November 5, 2022
Good morning. Every Saturday, we publish the results of polls from feature stories that were published the past week. We also give a brief overview of the topics that were discussed.
---
🗳️ POLL RESULTS – Week 98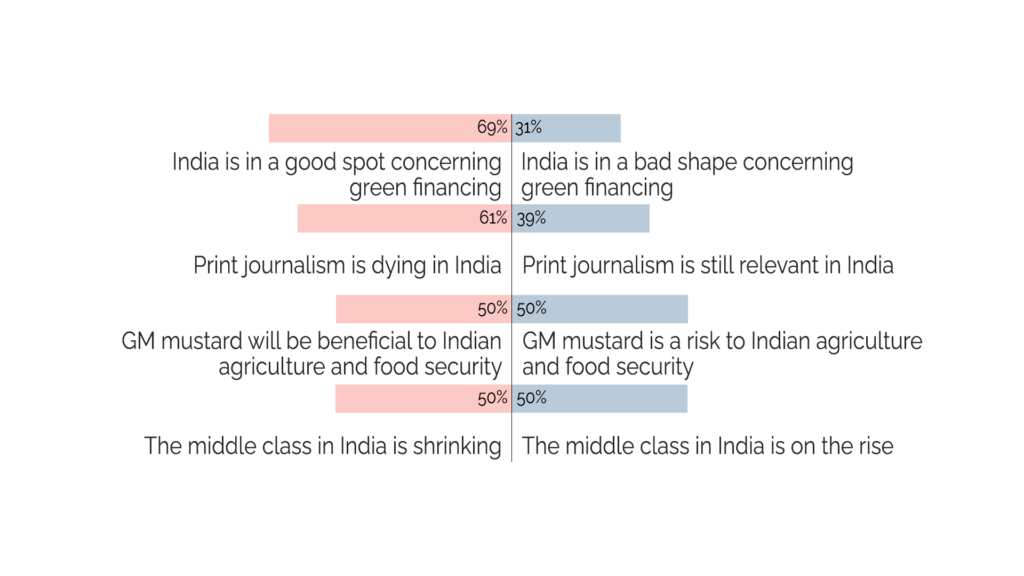 ---
🗓️ THE WEEK THAT WAS
Green Finance – How's India Looking?
Daily | 31 October 2022
Policymakers, regulators, the private sector, and NGOs have touched on the importance of climate finance and the role of green financing. Where does India stand on this? Has it borne fruit so far, or have we fallen short? How does the road look going forward? Read more on this here.
Is Print Journalism Decaying in India?
Daily | 1 November 2022
There is no doubt that the print media industry has been on a decline in terms of business. With the rise of digital communication and various online platforms, digital content is slowly taking over the industry. Why wouldn't it? The internet significantly reduces the cost of producing and distributing information. However, it may not be as irrelevant as you think. We discuss it here.
Government Nod For GM Mustard – Is It The Right Call?
Daily | 3 November 2022
In India, the government has recently approved GM mustard. While some have lauded the move as beneficial for farmers and improving food security, others aren't convinced about its effectiveness. We unpack the debate here.
Is The Middle Class In India Shrinking?
Daily | 4 November 2022
Over the past century, the middle classes in every nation have been the main forces behind the development of the world economy. India is no exception to this. However, the Covid-19 pandemic has severely impacted the strength of this economic section in India. Is the middle class experiencing a decline? Find the debate here.