June 22, 2023
Good morning. In today's either/view, we discuss whether the RBI's circular on wilful defaulters is the right decision. We also look at Kerala's decision to include reading habits as part of the school curriculum, among other news.
---
📰

FEATURE STORY
RBI's circular on wilful defaulters – Is it the right decision?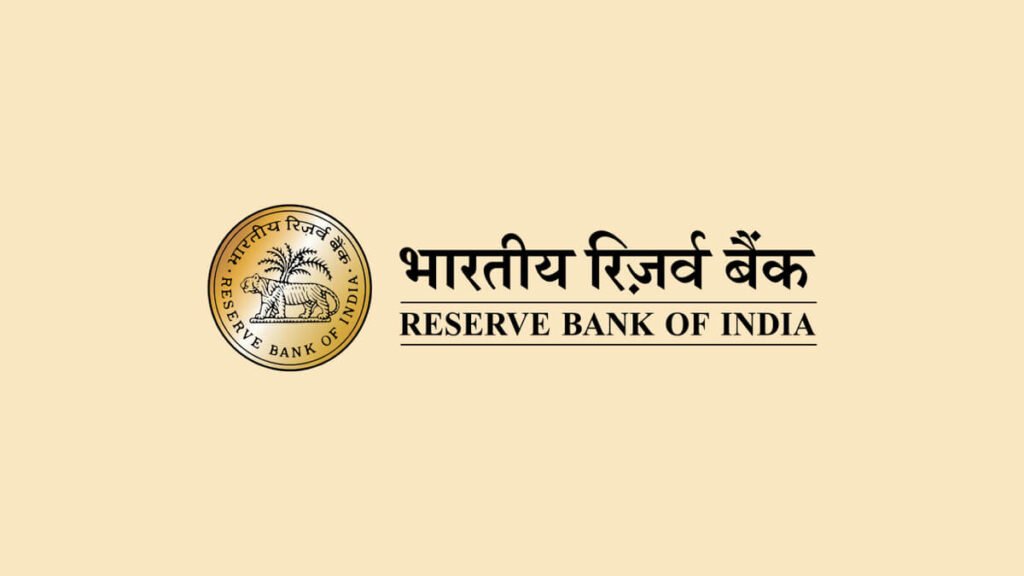 Large volumes of bad loans make it difficult for banks to issue new loans. It can reduce their equity. So how do banks protect themselves? One way is to have stringent lending rules and early identification of defaulters. There's another way too. Lenders and borrowers can reach a settlement compromise.
On 8 June, the Reserve Bank of India (RBI) released frameworks for technical write-offs and compromise settlements for Indian lenders. Among other things, it makes wilful defaulters eligible for compromise settlements. In India, where wilful defaults have ballooned in the past two years, does it solve a problem or simply shift the burden on an unassuming public?
Context
People take loans for myriad reasons, like buying a house or financing their education. Businesses rely on bank credit to cater to their expenses. What happens when they fail to pay it back? Usually, there's a notice period after which the bank takes action on the non-performing assets (NPAs).
Formal lenders, in many instances, understand that a miscalculated decision may lead to non-payment of loans. Now, the RBI is supposed to look after both the lenders' performance and the public's interest. Per its policies, banks can recover their outstanding loans by taking legal action, initiating recovery proceedings through debt recovery tribunals, and restructuring NPAs into salable securities.
And then there's a compromise settlement. Here, banks recover a portion of the principal and interest amount from the borrower as much as possible. For the banks, it involves undergoing a significant loss. But they still do it because the idea is that something's better than nothing.
But there are certain restrictions on recovering loans from wilful defaulters or fraudulent borrowers.
According to the RBI, a wilful defaulter is someone with the ability to repay loans who chooses not to do so. A fraudster intentionally deceives the bank by providing false documents or information and misusing the funds. Both are criminal offences.
People may wilfully default on loans for various reasons, such as financial distress, strategic decision-making, or even fraudulent intent.
Take Vijay Mallya for example. In 2012, Kingfisher Airlines, after severe financial strains, eventually ceased operations. In 2015, the State Bank of India (SBI) declared Mallya a wilful defaulter. Then there's Nirav Modi, who, with his associates, was accused of using fraudulent letters of undertaking (LoUs) to get credit and then defaulting on them.
Wilful defaulters' actions can significantly shake up a country's lending system.
Per the RBI's Prudential Framework for Resolution of Stressed Assets, 2019, lenders are forbidden from restructuring borrower accounts of wilful defaulters. Why? It's so that banks are protected from any form of relationship with fraudulent parties. It's almost like the idea of staying friends with your exes right after breaking up with them. It's ill-advised.
It's why earlier, the RBI had also excluded wilful defaulters from reaching settlement compromises with the banks.
But times have changed, and so have RBI's policies. In the past two years, the sun has been shining upon India's banking sectors, at least in terms of NPAs. Their share from total advances fell from 7.3% in 2021 to 5% in September 2022. Part of this was achieved through writing off loans.
In a worrisome turn, however, wilful defaults have grown by 38.50%.
Over the past five years, banks have disclosed a total of 983 fraud cases exceeding ₹100 crore. It all adds up to a staggering ₹3,76,400 crore. Public sector banks (PSBs) hold 85% of wilful defaults.
RBI's recent changes allow lenders to enter into compromise settlements with such defaulters, without affecting any ongoing criminal proceedings. It's now up to the bank boards to approve compromise settlements with fraudsters or wilful defaulters. It's also set a cooling period of a minimum of 12 months before they can extend newer loans. The apex bank has termed it a tightening of existing norms.
Bank unions and some political analysts don't seem to agree with it. The All India Bank Officers' Confederation (AIBOC) and All India Bank Employees Association (AIBEA), in a joint statement, have touted it as "an affront to the principles of justice and accountability".
VIEW: It's a banger
The RBI aims to keep all the banks' balance sheets looking healthy. It wants to help them recover as much as possible. But as the cases of wilful defaulters in the past show, the legal route is both time-consuming and expensive. In some cases, the cost of litigation and the potential recovery may not be proportionate. The asset's value is also subject to deterioration. Compromise settlements offer a more cost-effective option.
The RBI hasn't made any relaxations for wilful defaulters. It's only minimised the impact their NPAs have on the banks. The idea is simple. Delayed legal proceedings shouldn't delay asset recovery too. Restructuring their loans is still impermissible since it involves maintaining a relationship with the defaulter. Settlements, though, imply complete detachment and are usually a bullet or one-time payment.
As commercial entities, banks should be permitted to cut their costs. For some time now, private sector banks have been dealing with wilful defaulters. Despite possessing the lion's share of wilful defaults, state-owned banks have had restricted avenues for recovering such defaults. The RBI circular gives these banks regulatory cover for settlement-related decisions.
COUNTERVIEW: Flaw in the plan
At the outset, allowing banks to function as commercial entities doesn't sound bad. But the banks in question are government-owned. The boards of these PSUs, entrusted with approving compromise settlements, are opaque bodies that cannot be questioned even under the RTI Act. They also usually have political supporters of the ruling party. The cherry on the cake? Since 2014, the Government of India has not appointed officer directors and employee directors in PSUs. Without accountability, there's little chance that the boards will take purely commercial decisions.
The burden of writing off the defaulted loans will be shouldered by deposits made by the middle class in India. Crores of public money have already been written off. In compromise settlements, the general taxpaying public is an important stakeholder. To siphon off their money for write-offs suggests that the RBI isn't taking care of the public's and depositors' needs, which is one of its imperatives.
Bank Unions argue that the move is morally hazardous. Allowing banks to reach a financial settlement with wilful defaulters amounts to rewarding deceitful practices. It can dismantle public trust within the banking system. It could engender a culture of non-compliance in a system where NPAs are already piled high.
Reference Links:
What is your opinion on this?
(Only subscribers can participate in polls)
a) RBI's new rules on wilful defaulters are the right decision.
b) RBI's new rules on wilful defaulters are not the right decision.
---
🕵️ BEYOND ECHO CHAMBERS
For the Right:
J&K: In 5 Years Without Elected Govt, the 'Crown of India' Has Become a Khap Panchayat
For the Left:
Uniform Civil Code Is the Polarising Cloud Hanging Over the Opposition Meet
---
🇮🇳 STATE OF THE STATES
AAP challenging ordinance (Delhi) – Chief Minister Arvind Kejriwal criticised the Centre's ordinance on the control of services in Delhi. he said the AAP government will challenge it in the Supreme Court. He said the ordinance gives powers to officers to reject decisions taken by ministers. Ahead of the opposition meeting, he also said Congress should clear its stance on the ordinance.
Why it matters: Congress has remained non-committal on the issue. The ordinance has become a flashpoint between the Centre and the AAP government in Delhi. The party even began conducting door-to-door surveys against the BJP's government's move and educating the public about the dangers of the Centre's ordinance and how it overturned a Supreme Court order giving Delhi power in the services department.
Evaluating reading habits (Kerala) – The state's Education Department has decided to include reading as part of the school curriculum. Schools will issue internal marks based on reading habits, including library books and newspapers. Education Minister V Sivankutty said children should develop their reading skills alongside academics.
Why it matters: In December, it was announced the state would revamp its curriculum for schools from the 2024-25 academic year onwards. The most recent announcement came to commemorate National Reading Day and PN Panicker, regarded as the father of the library movement in Kerala. Educational institutions and libraries marked the day by organising various programmes. The state is also providing books worth ₹10 crore to schools.
Sensitive poll booths controversy (West Bengal) – The state election commission has identified 189 sensitive booths out of over 61,000 ahead of next month's rural elections. Some have said the number is unusually low and questioned if the right parameters were used. When mapping sensitive booths, among the parameters used are a history of violence and excessive voting in favour of a party in previous elections and recent incidents like clashes during nominations.
Why it matters: Several instances of violence were reported just after nominations started on June 9. The parameters put forward by the poll body are used across the country. The figures were calculated based on information sent by district magistrates. Some officials who handled polls in 2018 said at least 20% of all booths were identified as sensitive.
Multi-modal logistics park (Madhya Pradesh) – The Special Purpose Vehicle (SPV) to develop a multi-modal logistics park at Indore signed an agreement with GR Infraprojects. The company will build and operate the first phase by 2025. The SPV was formed to provide land, external rail, and road connectivity, with power and water supply.
Why it matters: The first-of-its-kind park in the state is being built for ₹1,110.58 crore across 255.17 acres near Pithampur. The park will cater to over 12 million tonnes of cargo for the next four decades. It'll be a boost for the industrial catchment regions like Indore, Dewas, and Ujjain. The park is expected to generate 10,000 jobs.
Plastic-free state (Tripura) – Chief Minister Dr Manik Saha emphasised that his government will make the state plastic-free. He said there's already a ban on single-use plastic as the government is trying to stop the plastic menace. He noted that there has been poor public and civil society participation in the Swachha Abhiyan. He spoke about Infosys Foundation chairperson Sudha Murthy's recent visit to Neermahal, where garbage was strewn in and around the waterbody.
Why it matters: During this year's World Environment Day, Saha urged people of the state to avoid using plastic. He urged people to segregate waste and biodegradable items. In trying to put non-recyclable plastic to good use, the state inaugurated its first-ever road made from non-recyclable plastic under the Agartala Smart City Limited (ASCL) project.
---
🔢 KEY NUMBER
75 – As Prime Minister Narendra Modi begins his high-profile US visit, 75 Democratic lawmakers have urged President Joe Biden to raise human rights issues with Modi concerning the rise of religious intolerance and restrictions on press freedom.