March 26, 2022
Good morning. Every Saturday, we write about one specific right that you possess as a citizen in our country. In today's edition of "Know Your Rights", we look at the rights of homebuyers in India.
---
KNOW YOUR RIGHTS – EDITION 32
Rights of Homebuyers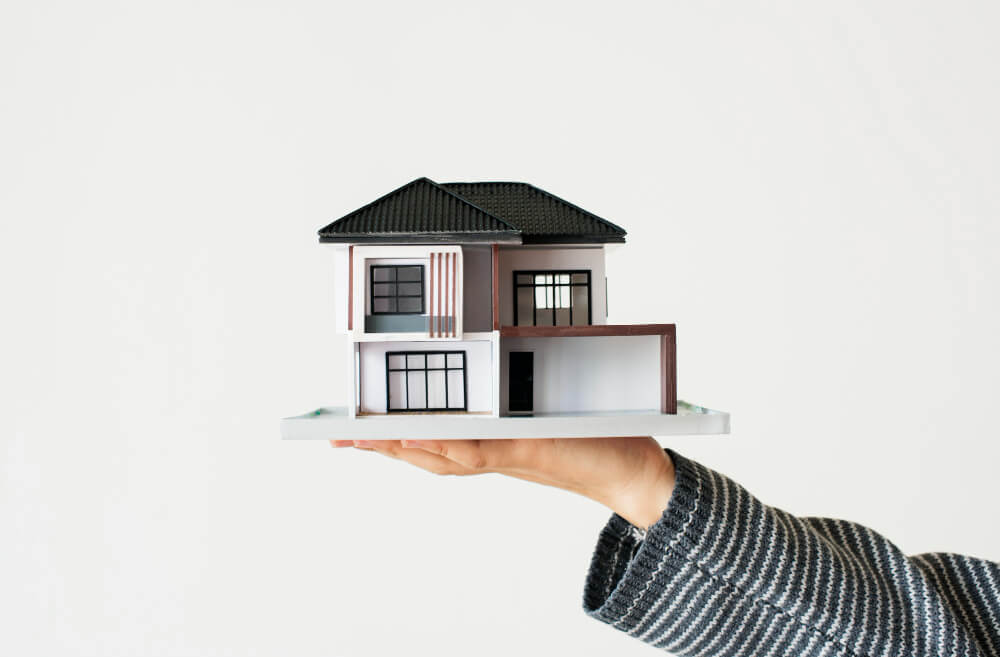 Buying a home? In this economy?! With this CLIMATE??! Well, if you're looking forward to or have already done it, we've got you covered. Today, we're going to talk about all the rights and some of the duties of homebuyers in India. Because as we all know, buying a house isn't just a physical purchase; it's an emotional investment too.
Reportedly, the real estate sector has grown leaps and bounds over the past decade. But for the most part, at least before 2016, the market was left fairly unsupervised. This unstructured landscape left the homebuyer vulnerable in front of builders who were definitely using this system to their advantage.
In 2016, however, the Real Estate (Regulation and Development) Act, or RERA, came to be. The Act aims to protect the rights of homebuyers while leaving space for further investments in the real estate sector. All of this is supported by the Act as it enhances reliability and standardises the real estate market. It also aims to maintain a stable flow of information between the builders and the homebuyers.
But before we get into the actual rights of the buyers, it must be noted that to enjoy any of these rights, one's property must be registered with their state's RERA authority. Each state and union territory has its own RERA authority, i.e. a regulator, which runs on specific rules that govern its functioning. While the rules might differ from state to state, the main functions of the authorities remain the same.
According to RERA, any real estate project that either has more than 8 apartments or exceeds 500 sq m needs to be registered with its local RERA authority. Even before the project gets its completion certificate or occupancy certificate, registration is a must. For this registration, promoters, builders, or whoever is in charge, need to provide a detailed rundown of the project. This includes land status, schedule of completion, details of promoter, etc. Only after the project is registered can it get its other approvals in place.
Now, we come to the actual rights of a homebuyer. Section 20 of RERA, 2016, details the rights and duties of a homebuyer in India. And to strike a balance between both parties, i.e. the buyer and builder, it also goes over a few duties of the former. One has to comply with their duties to make sure the courts are in their favour, just in case the situation turns sour. The rights are mentioned below:
Right to obtain information: A homebuyer has the right to be informed about all the sanctioned plans, layouts, authorities, and even specifications, regarding their project.
Right to know the completion schedule: A homebuyer has the right to know the project schedule, i.e. a stage-wise period, including provisions like water, electricity, sanitation, etc.
Right to claim possession: A homebuyer has the right to independently claim possession over their plot, building or apartment. The building association as a collective has the right to claim possession of common areas.
Right to a refund: If the builder fails to turn over possession of the project to the buyer, the latter can file a complaint under RERA and get a refund of the amount they paid, including interest and further compensation from the builder.
Right to the documents: A homebuyer has the right to gain custody of all the documents and plans related to their plot, including those of the common areas associated with the home. This is only after the builder surrenders possession of it.
In case any of these rights get violated, especially by builders, an allottee can file an official complaint with the RERA authority of their state. First, a homebuyer is expected to send a legal notice to their builder and wait 30 days for the latter to fix the issue. If they still don't, the RERA authority awaits you, o' aggravated allottee.
Now, as mentioned above, the homebuyer also has some duties they need to carry out to be considered a good homeowner in the eyes of the law. They are listed below:
Make regular payments: Every allottee needs to regularly and responsibly pay their specified amount in the specified place, and this includes their share of registration fees, municipal taxes, charges for amenities, etc.
Pay interest: A homebuyer is expected to pay interest on payment delays of any kind.
Form buyers' association: All buyers of apartments, plots or buildings need to form an association, federation or cooperative society of homeowners. They even have a duty to regularly participate in the working of this association.
Take possession: While it is a right of the homebuyer to gain possession, they must also take physical possession of their home within 2 months of its occupancy certificate getting issued.
Registration of conveyance deed: A conveyance deed is an official document that transfers a property from one person to another. This needs to be registered with your local RERA authority.
It must be noted that, according to the Supreme Court, any plot, building or apartment bought before the enactment of RERA and is not registered under it cannot enjoy these rights. Either way, relax; Indian courts are known to favour homebuyers slightly more than builders. Still, go get your plots registered, and be the responsible homeowner we all want to be!