March 22, 2021
either/view ⚖️
Quid Pro Quo?
To: either/view subscribers
---
Good morning. The world of art auctions is no longer restricted to physical art pieces. Through a first-of-its-kind auction on March 11, the world-famous Christie's auctioned a non-fungible token (NFT) containing artist Mike Winkelmann's "Everydays – The First 5000 Days". It is the first purely digital work of art auctioned at a major auction house.
And the wow part – it was sold for a whopping $69 million! The buyer was initially known only through his pseudonym "Metakovan". It was later revealed that the person behind the pseudonym was an Indian named Vignesh Sundaresan.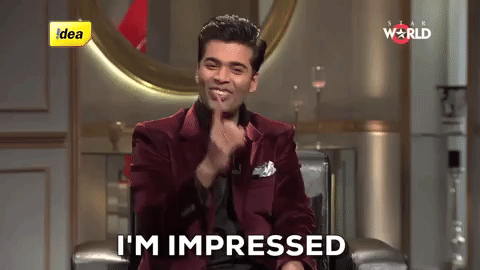 Feature Story

📰
Row over PB Mehta's resignation from Ashoka University
Pratap Bhanu Mehta, a scholar and critic of the ruling NDA government, resigned as a professor in Ashoka University on March 15. In his resignation letter, he mentioned that he met with the Founders of the University and he believed that his continued association with the University 'may be considered a political liability'. This came as a shock to students, faculty and others associated with the University.
Context
Apart from being a well-known academician, Pratap Bhanu Mehta is also a Contributing Editor to The Indian Express. He has been a staunch critic of the ruling NDA government's policies over the years. He was the Vice-Chancellor of Ashoka University from July 2017 to July 2019. He quit from the VC post citing his eagerness to return to academic life.
His resignation as a professor has sent shock waves among the academia in the country and the world. Former Chief Economic Adviser Arvind Subramanian also quit as a professor in Ashoka University in solidarity with PB Mehta. Several eminent academicians and thinkers, including former RBI Governor Raghuram Rajan and writer Ramachandra Guha, have criticized the University founders and administration for bowing down to political pressure.
In his letter to students after his resignation, he thanked them for their affection and support but told them that their mission was "larger than the fate of two Professors".
The Edict, which is an independent student run newspaper in Ashoka University, has alleged a conspiracy in the resignation of PB Mehta.
The Edict's Allegations:
On March 17, The Edict published an article in which it mentioned the following:
"A source, who wishes to remain anonymous, told The Edict that the resignation of Professor Pratap Bhanu Mehta was endorsed by the Founders of the University. This endorsement, according to a senior faculty member with whom our source spoke, was motivated by an understanding that if Prof. Mehta resigned, the University's efforts to acquire a new plot of land to expand the campus would get much smoother. Additionally, formal recognition for the fourth-year post-graduate diploma, Ashoka Scholars' Program, was also hinted at being part of the deal."
On March 19, The Edict published another article which hinted at an alleged link between the FCRA approval given to Reimagining Higher Education Foundation (RHEF), which set up Plaksha University, and PB Mehta's resignation. The report mentioned that four of RHEF's five directors – Vineet Gupta, Ashish Gupta, Mohit Thukral, and Ambarish Raghuvanshi – were also amongst the Founders of Ashoka University.
"An investigation by The Edict found that Reimagining Higher Education Foundation (RHEF), which set up Plaksha University, was granted FCRA approval two days after Prof. Pratap Bhanu Mehta tendered his resignation. According to details on the website for the Foreign Contribution Registration Act (FCRA), managed by the Ministry of Home Affairs (MHA), the approval was granted to RHEF on 17th March. Prof. Mehta's resignation letter was dated 15th March," the article mentioned.
Ashoka University's Response:
One of the Founders of Ashoka University, Vineet Gupta, responded to the first article of The Edict saying that it was 'factually inaccurate'.
"The plot of land for Ashoka's new campus was acquired three years ago. There is no question of approval for the four-year UG programme being a factor, because that is governed by a national law and is not specific to any university. The four-year programmes have anyway been approved by the government under the new National Education Policy for all universities. The article is purely speculative. Please treat it as such," he said.
In an email response to The Edict on its second article insinuating connection between FCRA approval to RHEF and PB Mehta's resignation, the VP of External Engagement at Ashoka University Ali Imran denied any connection between the two.
"Ashoka and Plaksha are two separate collective philanthropic projects…Only a few founders are common between the two efforts," Ali Imran wrote in his email response.
Pratap Bhanu Mehta has not commented on the allegations of The Edict so far.
---
Beyond Echo Chambers

🕵️
For the Right:
For the Left:
---
Election Watch

🗳️
Assam
(126 constituencies – 3-phase polls)
Kerala
(140 constituencies – 1-phase poll)
Tamil Nadu
(234 constituencies – 1-phase poll)
West Bengal
(294 constituencies – 8-phase polls)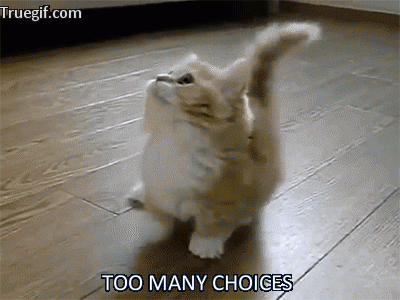 ---
State of the States

🏴
Saving Tradition (Arunachal Pradesh) – On Saturday, Chief Minister Pema Khandu inaugurated a first-of-its-kind school called 'Nyubu Nyvgam Yerko' in Rang village near Seppa in East Kameng district. The school is a formal institution for studying indigenous language and knowledge system, aimed at preserving the state's traditions, culture and language. It will be a 'gurukul' type school, where formal education will also be imparted to students.
Police v/s ED (Kerala) – In the gold smuggling case where 30-kg gold was smuggled through diplomatic baggage, the Kerala police have registered a case against Enforcement Directorate (ED) officials for allegedly forcing the accused Swapna Suresh to give statements against Chief Minister Pinarayi Vijayan. In November last year, an audio clip between Swapna Suresh and an anonymous person was 'leaked'. Swapna was allegedly heard saying that she was told by the ED officials she would be made an approver if she accused CM Vijayan and his principal secretary M. Sivasankar (who is also an accused in the case) of wrongdoing.
Accusations abound (Maharashtra) – Former Mumbai Police Commissioner Param Bir Singh, who was moved from his post to that of Commandant General of Home Guards, has made serious allegations of corruption and political interference in police matters against Maharashtra Home Minister Anil Deshmukh. In a letter written to the Chief Minister Uddhav Thackeray, he stated that Anil Deshmukh had asked suspended assistant police inspector and accused in Antilia bomb threat case Sachin Vaze to collect ₹100 crore every month from around 1750 bars, restaurants, and other establishments in Mumbai. Anil Deshmukh has rubbished the claims and said that he will file a defamation case against Param Bir Singh.
---
Key Number

🔢
₹1.38 lakh crore – This is the combined erosion of market value of 8 of the top 10 most valued Indian companies last week. Reliance Industries and HDFC Bank took the biggest hit of ₹35,976.08 crore and ₹30,061.52 crore, respectively. The other companies which took a hit on their market value includes Kotak Mahindra Bank, ICICI Bank, Infosys, State Bank of India, HDFC and Bajaj Finance, in that order. Only Tata Consultancy Services and Hindustan Unilever Bank posted gains last week.