April 26, 2021
either/view ⚖️
Price wars
To: either/view subscribers
---
Good afternoon. Prime Minister Narendra Modi has authorised setting up 551 oxygen plants across the country using PM CARES fund. The Pressure Swing Adsorption (PSA) medical oxygen generation plants will be installed in identified government hospitals in district headquarters across the country. It will enable hospitals to produce oxygen in-house.
Whether this is a case of "too little, too late" is anybody's guess.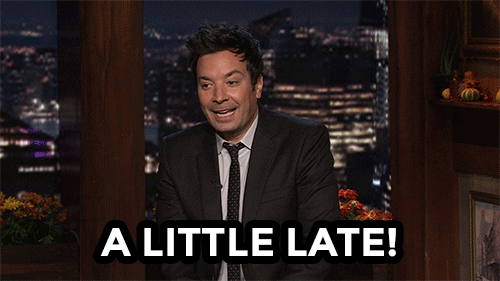 ---
📰

FEATURE STORY
Row over pricing of COVID-19 vaccines in India
A controversy has erupted over the pricing of COVID-19 vaccines in India. Last week, both Serum Institute of India (SII) and Bharat Biotech released the market prices for Covishield and Covaxin, respectively. Some people accused both the companies of profiteering by taking advantage of the crisis, but the companies have defended their pricing.
Context
Government of India has been procuring COVID-19 vaccines from both SII and Bharat Biotech at ₹150 per dose. These vaccines are given free of cost to eligible citizens (people more than 45 years of age and essential/frontline workers) through its vaccination program across the country.
On April 21, Serum Institute of India (SII) released the pricing details of Covishield. It stated that 50% of its capacity has been reserved for the central government, and the other 50% for the state governments and private hospitals. The price per vaccine dose has been fixed at ₹400 for state governments and ₹600 for private hospitals. The company also claimed that this pricing for Covishield is the cheapest in global vaccine market, with American vaccines costing upwards of ₹1500 and Russian and Chinese vaccines costing upwards of ₹750 per dose.
On April 24, Bharat Biotech released the pricing details of Covaxin. The company stated that it has also allocated 50% of its capacity for the central government. The price of Covaxin per dose has been fixed at ₹600 for state governments, ₹1200 for private hospitals and $15-$20 for exports.
Justification of SII and Bharat Biotech
In a separate statement issued on April 24, SII justified the pricing of Covishield stating that pricing for countrywide immunization programs through government procurement across the world are much cheaper compared to the private market.
Calling the comparisons made between global prices of the vaccine with that of India as inaccurate, SII noted that the global prices were low due to advance funding given by those countries for at-risk manufacturing.
Due to the various mutations of the virus, the company claimed that it had to invest further in scaling up their capacity. It additionally noted that ₹600 per dose pricing for private hospitals is lower than other medical treatments for COVID-19.
In its statement, Bharat Biotech mentioned that the manufacturing process for Covaxin was expensive due to low process yields. The company claimed that all the costs for product development, manufacturing and clinical trials were deployed through its own funds.
Bharat Biotech further noted that cost recovery was essential for developing other vaccines like Intranasal COVID-19, Chikungunya, Zika, Cholera, etc.
In a twitter post calling for 'Shared Idealism' and an end to politics around vaccine pricing, Union Health Minister Harsh Vardhan wrote that the vaccination policy norms were eased to enable state governments and private sector to quickly vaccinate a greater number of people.
He wrote, "To reiterate, the Central Government does not give vaccines directly to anyone. The 50% quota, that is at Government of India's pricing, is for free distribution of vaccines and distribution of all of this will be done through the states only. Hence the allegation that Centre is getting it cheap and States are not, is patently false."
He also noted that the response from states was heartening and cited the instance of several states in the country offering COVID-19 vaccines to 18–44-year-old persons free of cost.
Opposition's allegations 
In a statement released to the press, Congress party questioned if the Modi government was complicit in vaccine profiteering. The party stated that 'One Nation, Five Vaccine Prices' was unacceptable.
"Modi government has introduced the most discriminatory and insensitive vaccination policy in the entire world. Modi government is guilty of permitting brazen profiteering of vaccination. Modi government is also guilty of abdicating its responsibility and abandoning the young people of India between the ages of 18-45 years," the statement read.
The party claimed that both SII and Bharat Biotech will make ₹1,11,100 crore in profit through their pricing policy (based on certain assumptions and calculations done by the party, which can be found here).
West Bengal Chief Minister Mamata Banerjee has also accused the central government's vaccination policy as 'anti-people' and favouring vaccine manufacturers.
She claimed that the current policy was unheard of in Indian history as states were never asked to buy mass immunization vaccines previously.
---
🕵️ BEYOND ECHO CHAMBERS
For the Right:
For the Left:
---
🗳️ ELECTION WATCH
West Bengal
(294 constituencies – 8-phase polls)
The seventh phase of polls for the state assembly is underway today. The voting is being held across 34 constituencies. 284 candidates are contesting for the seats during this penultimate phase of West Bengal election 2021. 
---
🏴 STATE OF THE STATES
Desperate times (Tamil Nadu) – At an all-party meeting convened by Chief Minister Edappadi Palaniswami today, most political parties in the state have agreed to let Vedanta's Sterlite Copper plant in Thoothukudi to start producing oxygen. DMK MP Kanimozhi, emerging from the meeting, said that the permission to Sterlite should only be a temporary measure. The Sterlite plant was previously shut down permanently by the state government, which found that the plant was causing widespread pollution. Protests by locals against the plant in May 2018 led to the loss of several lives due to police firing.
Raging fire (Mizoram) – A forest fire has been raging for the past couple of days in south Mizoram, spreading to towns and gutting villages. The Indian Air Force is helping the state government by deploying two helicopters to douse the fire. No injuries have been reported yet.
Perception management (Uttar Pradesh) – Chief Minister Yogi Adityanath has ordered officials to seize the property of individuals trying to spread rumours on social media regarding oxygen shortage in the state. He said that there was no oxygen shortage and claimed that oxygen was being hoarded and sold in the black market.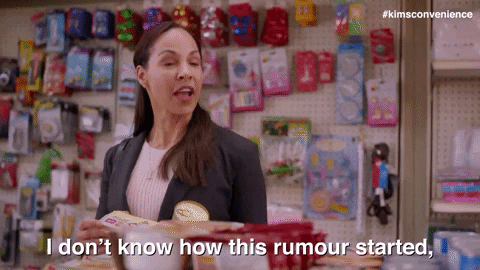 ---
🔢 KEY NUMBER
₹135 crore – Google's commitment to India to fight the coronavirus pandemic. It includes two grants totaling ₹20 crore to GiveIndia and UNICEF, ad grants to local authorities and NGOs totaling ₹112 crore and more than ₹3 crore contributed by Google employees.