March 16, 2022
Good morning. In today's either/view, we discuss whether RuPay can become an alternative to Visa and Mastercard in the event of foreign sanctions on Indian payments. We also look at the demand for Siliguri to be declared a city of national importance, among other news.
---
📰

FEATURE STORY
RuPay as an alternate payment system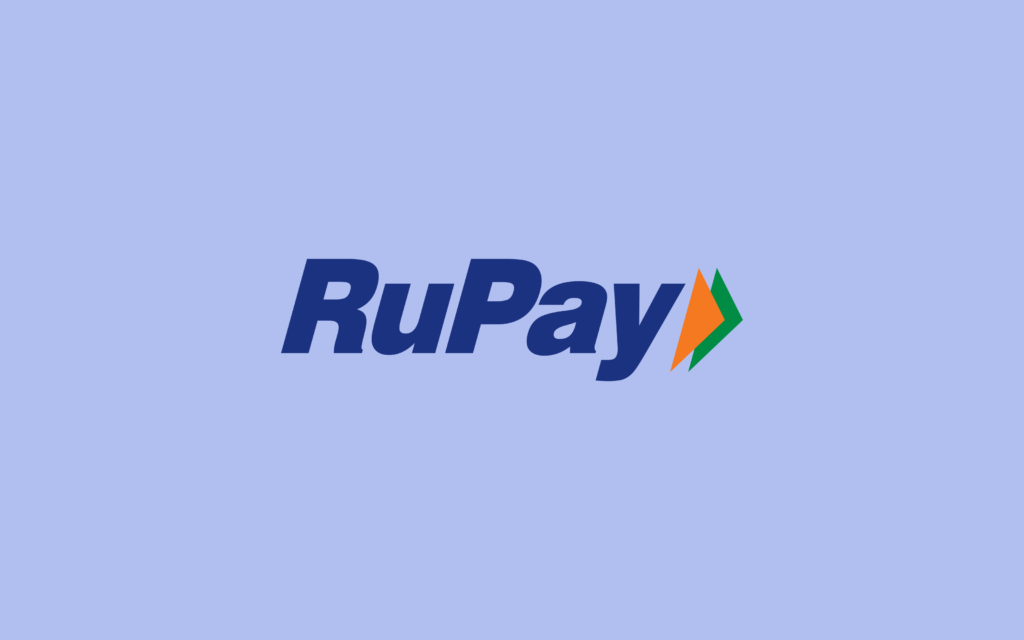 As Russia continues to bombard Ukraine, the world has taken action. Governments across the world have sanctioned Russian companies, government officials, and oligarchs. And many companies have suspended operations in Russia and their transactions with Russian companies and banks.
In a nightmare scenario, what if India was at the receiving end of similar economic sanctions? Given our population, what would happen if foreign companies like Visa and MasterCard halted their Indian operations? India does have the RuPay system. Would it be enough? Or is India still not in a place where it can solely rely on an indigenous payment system?
Context
In the days following Russia's invasion, companies across the board decided to suspend their operations in Russia, drop any partnerships with Russian companies, etc. The list is pretty long. Among those companies are Visa, Mastercard, and American Express. They did something similar following Russia's annexation of Crimea in 2014. Keep in mind, Visa and Mastercard control about 90% of the credit and debit payments in the world. 
Here are the consequences of this decision – any cards issued by banks globally on these networks will not work in Russia. They won't work at point-of-sale terminals or ATMs. Also, cards issued by Russian banks on these networks will also stop working outside Russia. However, since 2015, the Russian government has mandated all domestic payments be processed through domestic networks. Some Russian banks suggested switching to the Chinese UnionPay coupled with Russia's Mir payment network.
As Russia was also cut from the Society for Worldwide Interbank Financial Telecommunication (SWIFT) network, one of the first things the Indian government decided to do is look for an alternative payment system to continue trade. It's an important step to protect traders and local industries from incurring losses. India will work on this as they continue to get a better understanding of the full extent of Western sanctions.
As Russian companies continue to feel the effects of sanctions, the domestic scene is another aspect to be looked at. Companies have started to close shop and suspend their businesses. Making payments and accessing cash has become difficult. What would happen if something like this happened in India?
India's payment network is a mix of Indian and foreign players. We have the big guns in the aforementioned, Visa and Mastercard. India also has RuPay. Launched in 2012 by the National Payments Corporation of India (NPCI), it was created to accomplish the RBI's goal of having a domestic, open, and multilateral payments system. It was very much conceived as an alternative to Visa and Mastercard. In 2019, RuPay reported more than 1 billion transactions through online and offline payments.     
Now, would RuPay be enough to sustain the sheer number of transactions all by itself in the hypothetical scenario of similar sanctions on India? Perhaps, given its rapid growth. However, the foreign players continue to have a strong foothold and don't seem to budge.
Growing from strength to strength
In a 2018 speech, Prime Minister Modi spoke at large about the Digital India initiative. In that speech, he touted RuPay and encouraged people to use it since processing or transaction fees go to foreign companies on platforms like Visa and Mastercard. Till May 2018, RuPay transactions totalled ₹2,347 crores. For some context, that was an increase from ₹1,929 crores at the end of March 2018.
With RuPay, India joined Russia and China with a homegrown card network. The Indian government has been aggressive in pushing it to the masses. Visa even complained to the US government about an uneven playing field in India due to RuPay last November. In 2018, Mastercard told the US government that Modi was using nationalism to promote RuPay with protectionist policies hurting its business. However, it's wise for India to have a domestic payment system despite criticisms of nationalism or protectionism. Looking out for the Indian citizen is the government's top priority.
Despite being a late entrant to the domestic card market, with the government's backing, RuPay has become popular. In 2017, RuPay had a market share of about 15%. As of November 2020, the market share of RuPay has increased to more than 60% of total cards issued. More than 60 crore cards have been issued by more than 1,100 banks. Overall, India's dependence on card networks is reducing, as UPI now accounts for almost 50% of digital retail payments. NCPI CEO, AP Hota cited last year's decision to bar Mastercard from onboarding new customers led to many moving to RuPay.
Foreign players' foothold
It might be wishful thinking to expect people to give up their Visa or Amex cards just yet. While the market share for RuPay is impressive, most of the instruments are debit cards linked to a savings account opened by the government for the poor. When it comes to UPI payments, the data for last month gives us a clear picture. Two UPI payment apps – Google Pay and Walmart-owned PhonePe, accounted for more than 360 crore transactions. That's two-thirds of the total transactions.
The credit card market is not one to be ignored. It's still dominated by Visa and Mastercard with more than 50% market share. Winning over credit card customers won't be easy. They spent approximately $11 billion in January. That was 50% more than debit card users. Here, RuPay has a lot of catching up to do as the majority of the cards issued are debit cards.
India is no stranger to sanctions, as it saw in 1998 in the wake of nuclear tests. However, they weren't as severe as we're seeing right now in Russia. The problem would arise with RuPay debit and credit cards for international transactions. It's still not as insulated or widely accepted as China's UnionPay. Also, some of the technology that RuPay uses is foreign, and Google Pay and PhonePe have a disproportionate share of UPI transactions. Another thing to keep in mind, financial technology in India is built by notable start-ups with money from private equity firms. There's a risk of exposure to Russia in the current scenario.
What's your opinion on this?
(Only subscribers can participate in polls)
a) RuPay can be a viable alternative to foreign payment companies.
b) RuPay cannot be a viable alternative to foreign payment companies.
---
🕵️ BEYOND ECHO CHAMBERS
For the Right:
India's Foreign And Economic Policies Are Looking Like China's
For the Left:
The Congress, The Gandhis And A Historian's Queer Logic
---
🏴 STATE OF THE STATES
ILP implementation (Meghalaya) – On Monday, CM Conrad K Sangma announced that the Ministry of Home Affairs (MHA) is finally looking into the state's request for the Inner Line Permit (ILP). The state government is also thinking about taking all 60 MLAs of Meghalaya to Delhi for them to urge the Centre to implement the ILP. In January 2021, the state even sent a memorandum to Home Minister Amit Shah in January 2021 regarding this.
Why it matters: An Inner Line Permit (ILP) is an official travel document that lets an Indian citizen go to a protected area for a limited period of time. An ILP is only permitted by the Government of India, and every citizen moving into a protected area needs to have one. The Meghalaya government has been demanding its implementation in the state, and in 2019, the assembly even passed a resolution regarding it.
Outsourcing issues (Himachal Pradesh) – CM Jai Ram Thakur has announced that a 3 member Cabinet sub-committee has been formed by the state government to address the issues of outsourced employees. The state is concerned about their welfare and even sent a tender last December making it necessary for all departments to provide their outsourced employees with a payslip.
Why it matters: According to the CM, there are around 30,000 outsourced employees working across several departments in the state government right now. In the 2022-23 state budget, the government has ensured a ₹10,500 minimum monthly salary for outsourced workers. On Monday, the employees held a protest in front of the state assembly due to alleged exploitation and demanded a policy to ensure regularisation.
Demand for national tag (West Bengal) – The Siliguri Municipal Corporation (SMC) board unanimously passed a resolution demanding that the city be declared as a "city of national importance". According to some, this was done to put pressure on the Centre to allot more funds to develop the city's infrastructure. This is also not the first time the city's politicians have called the Union government to get involved in developing the city.
Why it matters: According to the board, Siliguri needs to be recognised for its strategic importance. The border city shares 4 international borders with China, Nepal, Bangladesh and Bhutan, and 2 interstate ones. Popularly known as the "Gateway of Northeast India", the city connects India to the seven Northeastern states. The board also mentioned that the decennial growth of Siliguri's population is 40% so ignoring it does not bode well.
Losing lions (Gujarat) – In the last two years, the Gir sanctuary lost 283 lions due to both natural and unnatural causes. Out of the 283, 142 of them were cubs. According to experts, anytime the death rate was recorded to be higher than 15%, it is cause for concern. And over the past few years, 2019 saw a rate of 29% and 2021, 18%. The most number of lions died in 2020 – 159 deaths.
Why it matters: As of the forest department's count in 2020, Gujarat is supposed to have 674 lions. Since 2018 itself, wildlife experts have been worried as the Canine Distemper Virus (CDV) killed 34 lions in the state. The problem was further highlighted when people pointed out that the government logged disease-caused deaths as natural deaths. When it comes to the cubs, most deaths are caused due to infighting or cannibalism.
Row over new districts (Andhra Pradesh) – The High Court has refused to issue interim orders against the government order that detailed an increase in the number of districts the state has. Instead, the division bench of the court has asked the state government to submit a counter in the next 8 weeks. This happened during the hearing of a PIL that opposed the creation of 13 new districts, bringing the total number up to 26.
Why it matters: According to the petitioner, the government order detailing the new districts violates Article 371-D of the Indian Constitution. It also states that the order goes against a presidential order regarding the A. P. Public Employment (Organisation of Local Cadres and Regulations of Direct Recruitment) Order of 1975. The move, in general, has gotten a lot of flak as several minority communities were not involved in the demarcation process.
---
🔢 KEY NUMBER
₹19,000 crore – The Union Environment and Jal Shakti Ministries announced that they will be launching a ₹19,000 crore afforestation project along 13 major rivers. This is expected to increase forest cover by 7,417.36 sq km and provide 344 million man-days of employment.