July 14, 2023
Good morning. In today's either/view, we discuss whether there should be an upper age cap for electoral candidacy. We also look at the workplace policy on TB in Jharkhand, among other news.
---
📰

FEATURE STORY
Should there be an upper age cap for electoral candidacy?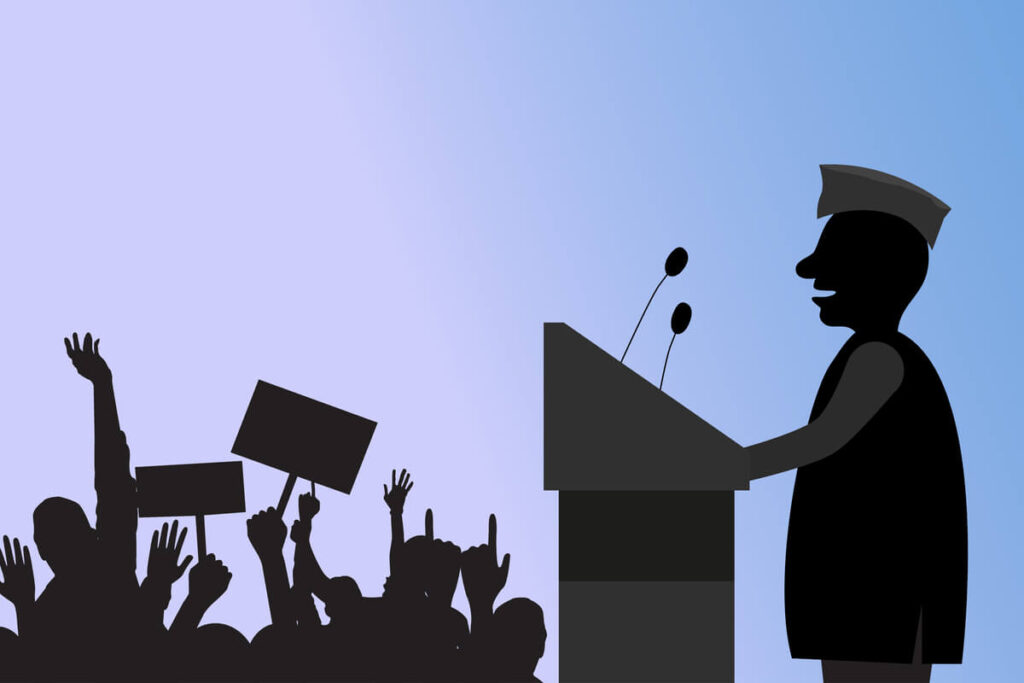 The Indian political stage is replete with many grey-haired ministers and legislators. Like characters in an untiring Indian soap opera, Indian politicians too have several lives and keep coming back for more. In the realm of sloganeering and electoral power play, is age just a number?
Very little age diversity in the Indian parliament and top political leadership begets the same question from time to time: should there be an upper limit to contesting in elections? After all, if the Constitution can prescribe a minimum cap, it can do the same from the top. People of this school of thought argue that age caps will clean up the political space, leaving it in the hands of a more representative cohort. On a closer look, however, there may be better solutions to usher in age diversity than imposing age limits.
Context
"I still have deep respect for him (Sharad Pawar)…But you tell me, IAS officers retire at 60…even in politics – BJP leaders retire at 75. You can see the example of LK Advani and Murli Manohar Joshi…That allows the new generation to rise," Ajit Pawar said, criticising his uncle and the National Congress Party (NCP) supremo, Sharad Pawar.
Before forming the NCP in 1999, Pawar Sr was one of the biggest names in the Indian National Congress. The man who used to be called one of the brightest young Indian politicians, now headlines as an old patriarch. But like many other long-serving politicians, Pawar Sr doesn't believe he's too old to hack it. "I am neither tired nor retired," he says.
At 83, he falls in the club of some of the oldest serving politicians in India. First elected in the assembly in 1987, he has served thrice as the Chief Minister of Maharashtra and once as the Union Minister of Agriculture under the UPA government.
Others in this group are VS Achuthanandan, who holds the title of being the oldest politician to serve as a chief minister, and the late Muthuvel Karunanidhi, the five-time former chief minister of Tamil Nadu and head of Dravida Munnetra Kazhagam (DMK). Many political analysts would remember the recently departed Parkash Singh Badal filing his nomination from Lambi last year, aged 94 – the man who rarely ever lost an election.
Unlike other professions, there's no date to hang up your boots in politics. And this gerontocratic trend isn't limited to India, but other countries too. In 2020, before the US Presidential Elections, the dotage of the candidates, apart from their whiteness, wasn't lost on anyone. Joe Biden broke the previous record set by Trump to become the oldest president ever in American history to give an inaugural address.
Per the US Constitution, the minimum age for serving in the Senate is 30, and to serve in the House of Representatives, 25. In India, the minimum age for candidacy is 25, although many arguments favour bringing it further down.
It's not just that the seat of political power is hard to let go. Electoral success often depends on political ripening. The global electorate favours older candidates. There are multiple reasons behind this, like trust or loyalty with the older generation who have been around longer and unfavourably low or arbitrary placement of younger candidates in leadership positions.
In India, however, Ajit Pawar has stoked the flames of this recurring debate. India's average population is aged 32 years, but it's ruled by people much older. Will making senior politicians leave office sooner truly engender age diversity in the political arena? Or does Pawar Jr's remark hide more than it reveals?
VIEW: Party's over
The lack of a prescribed retirement age in the Constitution isn't a principled argument championing the timelessness of a political career. It's simply a reflection of the historical conditions of when the Constitution was adopted. The average age of Indian parliamentarians was 47 years in the first general elections. That it's reached 54 years after the 2019 general elections beckons an upper age limit.
Take Sharad Pawar's NCP, for instance. Though one of the political stalwarts in Maharashtra, it couldn't avoid allegations of being ideologically lacking. The party has had the same President since its founding. A case could be made for ushering in new ideas and ideological flavour by incorporating the youth in top leadership positions. The Bharatiya Janata Party has enacted a policy prohibiting office to veterans above 75.
As for the argument that seniority brings in votes, research suggests that it's a function of supply rather than demand. Put simply, the trend of the electoral success of older candidates isn't because people prefer elderly politicians. It's due to supply-side factors like older politicians being in the public eye and leadership positions longer than younger actors.
COUNTERVIEW: Barking up the wrong tree
Is retiring old politicians the way? Data suggests that the current 17th Lok Sabha has bucked the trend of ageing ministers. This is without setting any expiration date. Perhaps the choice of putting an expiry date is left best to the parties' discretion. A better solution would be to consider lowering the age limit for electoral candidacy since India's literacy rate now is much higher than in 1950. Gender equality is another pathway to bring fresh faces to the game. Data suggest that in the current Lok Sabha, women MPs are six years younger than male MPs, bringing the average age down.
There are a lot of benefits that come with seniority in the political arena. But they get overlooked in ageist arguments lamenting the cognitive decay of senior politicians. Seniority brings political acuity, trust, and long-cultivated ideas, among other things, to the table. Take CM Siddaramaiah in Karnataka, for instance, whose clean image and mass appeal were dubbed as some of the factors driving his popularity. The BJP's retirement age is a case in point too, because the party isn't averse to making exceptions to the rule. In 2021, the Kerala unit fielded Sreedharan, a former Railways official aged 88 years at the time.
Fixing an age limit won't necessarily bring in fresh faces. When PM Narendra Modi initiated a cabinet reshuffle in 2021, the average age came down to 58 from 61. But without chance or other extraneous variables factoring in, will a 75-year age limit ensure a younger cadre? It could just lead to more middle-aged politicians. Some proponents of age diversity argue that enacting term limits rather than age limits would be better.
Reference Links:
What is your opinion on this?
(Only subscribers can participate in polls)
a) There should be an upper age limit for electoral candidacy.
b) There shouldn't be an upper age limit for electoral candidacy.
---
🕵️ BEYOND ECHO CHAMBERS
For the Right:
Another hole in India's data tapestry: Government's decision to exclude anaemia indicator raises concerns about gender data gap.
For the Left:
India put its foot down at SCO summit
---
🇮🇳 STATE OF THE STATES
New teaching norms (Uttar Pradesh) – The state government is looking to make class 4 and 5 students proficient in maths and English. The State Basic Education Department has asked teachers to conduct activities in the classroom in line with the directory of the state project office. Two teachers each from classes 4 and 5 have been trained by Pratham Education Foundation, a body working to improve education standards.
Why it matters: The state wants to minimise the adverse impact of the pandemic on the learning gap. The lockdown resulted in a widening learning and teaching gap as online classes ensued. The state education department is working with various organisations to help close the gaps through several programmes.
More EV stations (Karnataka) – The state energy department has submitted a plan to set up over 2,300 electric vehicle charging stations across Karnataka. This includes 10 EV charging stations on National Highway (NH) 48. Some units will be in Bescom limits while others in Mescom and Gescom limits. There's also a proposal for 120 KW fast chargers at six EV stations in Chitradurga toll plazas and four in Dharwad.
Why it matters: The state wants to encourage increased EV adoption among citizens. EV battery manufacturers say non-fast chargers should be preferred, especially for personal use. In public spaces, fast charging stations will help avoid long queues. Previous tenders for Bengaluru, Mysuru, and Davangere were withdrawn due to poor response. They're now being retendered.
Workplace policy on TB (Jharkhand) – The state health department claimed that Jharkhand was the first in the country to have a workplace policy on Tuberculosis (TB). It includes comorbidities like occupational lung disease. The state is rich in minerals and has people employed in mines and industries where they're vulnerable to diseases like TB. The policy outlines all companies must arrange for treatment for employees under an employer-led TB model.
Why it matters: India leads the world in TB cases, according to the World Health Organisation (WHO). Its 2018 report stated that out of 10 million new and relapsed cases, 27% were in India. It also led to the number of cases of multi-drug resistant tuberculosis (MDR-TB). The state has over 57,000 identified cases of TB, with 1,022 people per one lakh screened.
Waterfalls off limits (Goa) – State forest officials have closed wildlife sanctuaries that are home to several waterfalls due to several drowning incidents. The state government issued an advisory warning people not to bathe under waterfalls or water-logged mining pits and quarries. Chief Minister Pramod Sawant also made a public appeal in the wake of a recent incident at the Mainapi waterfall.
Why it matters: The state government has posted lifeguards in several waterbodies. The government has brought in a private agency, Drishti Marine, to keep a watch on waterfalls and prevent drownings. During the monsoons, waterfalls in the sanctuaries are usually off-limits. The late arrival of the monsoon has resulted in nearly 1,054 mm of rain in the state.
Regulating private school fees (Tripura) – The state government is planning to set up a regulatory committee to oversee the fee structures of private schools. Chief Minister Dr Manik Saha was responding to a question from Congress MLA Birajit Sinha who alleged several private schools don't have proper infrastructure and teaching staff, and charge a high amount as fees. TIPRA Motha MLA Ranjit Debbarma said this happens in rural areas too.
Why it matters: Saha said the government doesn't have direct control over private schools' administrative and financial functioning. However, he said the government will look into reports of excessive fee hikes. The state government has been under pressure from the opposition for failing to upgrade the infrastructure of schools in the state, with some demanding a survey.
---
🔢 KEY NUMBER
$1 billion – Wipro will invest ₹1 billion in advancing Artificial Intelligence capabilities over the next three years. The company has its own AI platform called Wiproai360.