July 13, 2023
Good morning. In today's either/view, we discuss whether professional gaming will level up in India. We also look at the discovery of a new plant species in Gujarat, among other news.
---
📰

FEATURE STORY
Will professional gaming level up in India?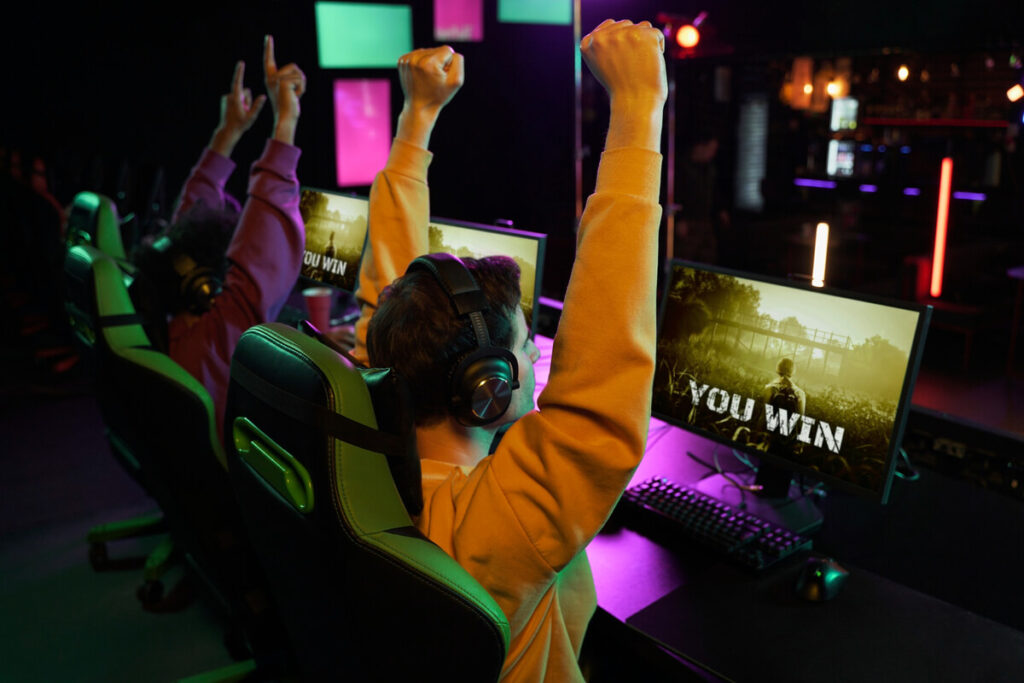 Gaming is everywhere. For some, it's a way to relax and take their minds off a regular day. Some may even look down on it as something only kids do. For others, it's a serious profession and big business. Esports, as it's called, is a multi-billion dollar global behemoth with players, teams, and high-profile sponsors, all live-streamed to audiences worldwide.
In India, gaming has come a long way and has crossed several multi-generational hurdles. The Esports scene in India isn't exactly as popular as the IPL, not many events are. With a growing young population eager to try out new things and follow their passions, there's an opportunity for Esports in India. On the flip side, are we overestimating the easy path Esports can have here?
Context
If we take a bird's eye view through history, gaming has been around for decades. The first multiplayer game was believed to have been played in the late 1950s. Then came Spacewar in 1962 on the PDP-10 computer, considered the world's first digital computer game.
In 1972, the Artificial Intelligence Laboratory at Stanford University hosted the first Esports tournament called the "Intergalactic Spacewar Olympics". Twenty-four players competed in Spacewar for the first place prize – a year's subscription to Rolling Stone magazine. This is how Esports was back then, limited to universities and similar institutions.
The 1970s saw arcades and home consoles garner some success. Famed company Atari laid the foundation with the world's first major Esports tournament in 1978. The 1980s saw more success and growth in gaming, thanks to innovation and more complex games that allowed more players to participate.
In 1990, Nintendo got in on the act with the "Nintendo World Championships" with Super Mario Bros, Rad Racer, and Tetris. The popular video store chain Blockbuster organised a tournament in 1994 in partnership with the American GamePro magazine. This is when PC gaming took off and was seen as the future.
Technological progress in the 1990s made gaming viable for the masses with more hardware and the expansion of the internet. Around this time was when professional leagues began to take shape. The phenomenon wasn't confined to the US. It went global to Europe and Asia. The year 2000 saw the first World Cyber Games in Seoul, South Korea. The first Electronic Sports World Cup (ESWC) was held in 2003 in France.
The Esports train showed no signs of stopping from the 2000s onwards. High-profile companies in the software and hardware sector saw it as an opportunity and sponsored events, tournaments, and players. For game developers and publishers, it was a chance to have their games marketed to millions as live streaming took hold thanks to YouTube and Amazon-owned Twitch garnering tens of millions of views. Big-name brands like Red Bull, T-Mobile, and Audi jumped in, and the industry grew to over a billion dollars.
While all this was happening outside, professional gaming in India was confined to cafes and college tournaments. Needless to say, India was behind the curve on this one. Xtreme Gaming, founded in 2007, began hosting Local Area Network (LAN) parties. They then graduated to LAN tournaments. However, with sponsors losing interest, the events stopped in 2015.
As the years went by, things began to pick up. Organisers and companies began to realise there might be something worthwhile here. A larger prize pool and big-name sponsors would be the mantra. Companies like NODWIN Gaming and SoStronk came to the fore.
Entrepreneurs started to take notice, and the money poured in. In 2017, Ronnie Screwvala announced a $40 million investment in the Indian Esports space. Rajdip Gupta of COBX Gaming did the same with $10 million. Prize money for tournaments soared, and more players registered for events.
All this being said, does the Esports sector in India only going to grow from strength to strength from here onwards, or does the road ahead look bumpy?
VIEW: Only way is up
Esports in India is on the rise – there's no doubt about it. Let's start with some numbers. A 2022 FICCI-EY Media and Entertainment Report stated the number of Esports players in India doubled from 3 lakh in 2020 to about 6 lakh in 2021. Revenue increased from ₹7.5 billion in 2020 to nearly ₹10 billion in 2021. That's a 29% increase. There are about 40,000 employed in the gaming and Esports space. These numbers are expected to grow in the years ahead.
The catalyst seems to have been the pandemic. Recreational gaming gained popularity as people were stuck at home. With more internet connections and faster speeds, online gaming grew. 5G will only help matters. People realised there was money to be made. Over the past couple of years, 76 new online gaming startups have cropped up. Companies like Flipkart and Airtel got in on the act by sponsoring events.
The obvious business aspects aside, there are the people, the actual gamers themselves. They're primarily Gen Z and younger millennials. Advantage India. The interest in Esports has gone beyond the big metropolitan cities into tier 2 and 3 towns. More women are taking to professional gaming and shattering stereotypes.
COUNTERVIEW: Not so fast
No doubt there's a lot of money in the Indian Esports sector and more to be made, but there are a couple of questions to ponder – will this potential be truly realised, and who's overseeing the whole thing? Concerning regulation and legislation, it's all a blur. On the one hand, the MeitY, the nodal agency, released draft rules for the sector. On the other, the Directorate General of GST Intelligence's (DGGI) stance isn't exactly proactive.
In some countries, Esports are being increasingly seen and governed like traditional sports. That's not necessarily the case in India. Sure, there's recognition that Esports is a sport, but that's about it for now. There's still a debate on online games of skill and chance, how they should be taxed, and which games should be banned. Tax authorities have served notices to gaming companies for alleged tax evasion running into the tens of thousands of crores.
Coming to people, the gamers themselves, there's a lack of regulation on understanding important aspects like contracts. It's unclear how players benefit from the money being made and how much bargaining power they have. While more women are entering the online gaming space, that doesn't mean it's safe. There's always been a gender bias in gaming that's not confined to India. According to the Esports Federation of India, the prize money for open tournaments, typically dominated by men, is often 100 times greater.
Reference Links:
What is your opinion on this?
(Only subscribers can participate in polls)
a) Professional gaming will go to the next level in India.
b) Professional gaming still has challenges to contend with.
---
🕵️ BEYOND ECHO CHAMBERS
For the Right:
The only part on which the BJP has delivered is the institutionalisation of Hindutva
For the Left:
News18 UCC Survey: Why I, a Muslim Woman, Am All For Uniform Civil Code
---
🇮🇳 STATE OF THE STATES
Rescue and relief operations (Punjab) – After the rain seemed to have ebbed, the state government revved up its rescue and relief efforts. Five National Disaster Response Force (NDRF) teams were deployed in Ropar, three in Mohali, two in Patiala, and one each in Jalandhar, Fatehgarh Sahib, and Shaheed Bhagat Singh Nagar. In inundated areas, the government distributed boats, life jackets, water extraction machines, and food packets. The government is yet to ascertain losses.
Why it matters: The deluge in Punjab cost the lives of at least ten people and several cattle heads, destroyed 20 houses, and washed away roads. After rescue and relief operations are substantially underway, the government will count infrastructural and cattle losses. A special girdawari will ascertain crop damage.
Worshipping in the Secretariat (Telangana) – Chief Minister K Chandrasekhar Rao will inaugurate the Nalla Pochamma temple, a mosque, and a church in the BR Ambedkar Telangana state Secretariat premises on August 25. Secretariat employees can access their place of worship to perform rituals. After two mosques and a church were razed due to damage, on September 5, 2021, KCR announced that the government would rebuild the demolished mosques and temple along with a church.
Why it matters: The decision was taken per the government's policy of equality of all religions and the secular principles enshrined in the Constitution. CM KCR believes the move will help promote Telangana's 'Ganga Jamuni Tehzeeb' and build communal harmony.
Free school uniforms (Odisha) – The state government is stepping up its efforts to support students by providing free uniforms to students in Classes IX and X attending government-run and aided schools through the Mukhymantri Chhatra Chhatri Paridhan Yojana. They're also offering a one-time financial aid of ₹50,000 to ST and SC students enrolled in general degree courses in any government institution in the state.
Why it matters: Earlier, students up to Class VIII were given free uniforms. CM Naveen Patnaik emphasised the role of education in socio-economic progress. According to him, there has been a remarkable growth in the number of high schools under the ST/SC development department, nearly doubling from 215 to 422 over the past 20 years. He mentioned opening 62 new higher secondary schools to offer advanced education opportunities.
New plant species discovered (Gujarat) – Salsola Oppositifolia Desfotania is a new species of saltwort discovered recently by researchers from the Gandhinagar-based Gujarat Ecological Education and Research (GEER) Foundation. It is a perennial, succulent shrub found in Kutch's saline, arid, and semi-arid environments. Rarely prostrate, it grows up to one or two metres tall and comprises a smooth, cylindrical, and woody base.
Why it matters: It's a notable discovery due to the geo-ecological conditions of the Great Rann of Kuch (GRK). Besides being the habitat of Indian Wild Ass, a species categorised as near-threatened, GRK is inhabited by several bird species, including dozens of international migratory species. It expands the current understanding of biodiversity in the region. It's the sixth Salsola species discovered in India. It's also found in Italy, Northern Africa, Palestine, Spain, and Western Sahara.
Cold water fishery hub (Arunachal Pradesh) – Tage Taki, Minister of Agriculture and Allied Departments, sought the Centre and the National Fisheries Development Board's help to make Arunachal a hub of cold water fisheries. During a two-day 'National fisheries summer meet-cum-start-up conclave' organised in collaboration with the Tamil Nadu government, the minister asked for help upgrading the existing cold-water fisheries scientifically and commercialising it.
Why it matters: Potentials, pitfalls, and interventions to improve the fisheries sector in the state were some themes to emerge during the conclave. Policymakers, the scientific fraternity, and successful fish entrepreneurs participated, and Minister Taki highlighted the need for the Union government's intervention in resource, intellect, and logistical support.
---
🔢 KEY NUMBER
₹100 crore – Shark Tank India's seasons 1 and 2 saw over ₹100 crore of investments in the deals. About 90% of the contestants' pitches were consumer-facing, while the rest were B2B-based.