March 16, 2023
Good morning. In today's either/view, we discuss whether the High Seas Treaty will protect international waters. We also look at a college dropout's hydel energy plant in Jharkhand, among other news.
---
📰

FEATURE STORY
The High Seas Treaty: Will it protect international waters?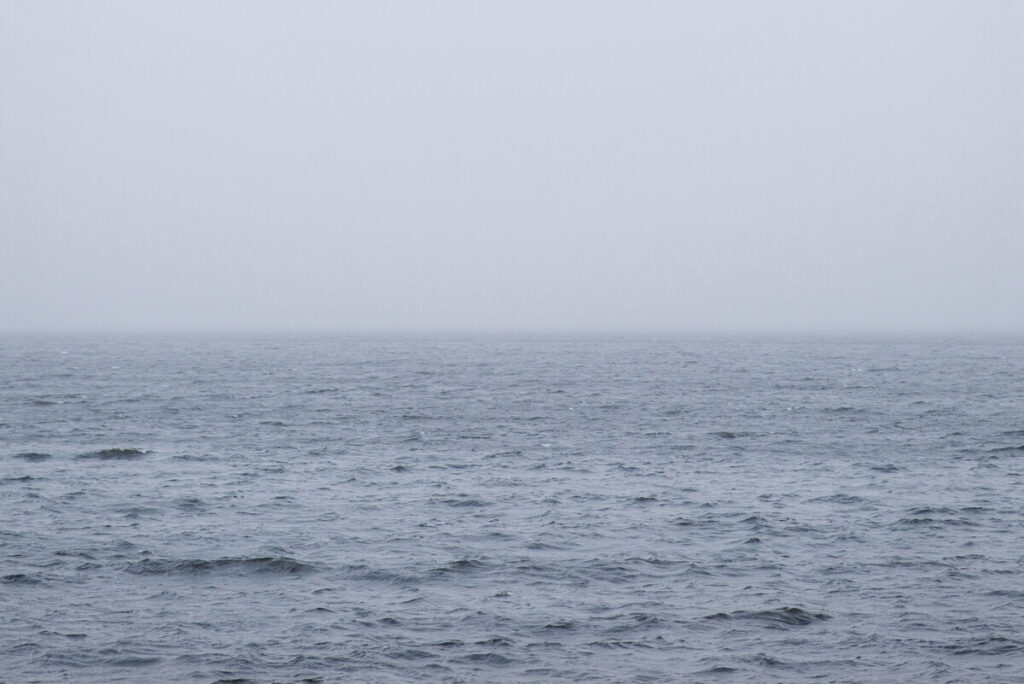 The pale blue dot. It's what astronomer and author Carl Sagan named the photograph taken of earth by the Voyager 1 space probe in 1990. From a distance of about 6 billion km, that's what our planet looks like, a pale blue dot. The closer we get, some greens and browns come into focus as continents and countries take shape.
The earth's oceans are an incredible natural resource for all kinds of life forms. It provides more than half the oxygen for the planet. It's not always been treated kindly. The United Nations (UN) and its members wanted to change that, and the High Seas Treaty could be a start. After years of negotiations, the treaty was agreed upon on March 4 and hailed as historic. Some aren't convinced it goes far enough or is perhaps diluted.
Context
Firstly, let's define the high seas. According to the 1958 Geneva Convention on the High Seas, it's part of the sea not included in a country's territorial or internal waters. It's the area beyond which a country doesn't have control or jurisdiction over living and non-living resources. There's no one specific country in charge of the management and protection of the resources.
Why are the high seas important? They account for over 60% of the planet's ocean area and cover about half its surface. It's a massive hub for human life, home to more than 2 lakh known species. The International Union for Conservation of Nature (IUCN) states that the high seas regulate the climate by absorbing carbon and storing solar radiation.
They're at risk. Phenomena like El Nino and acidification endanger marine flora and fauna. Thousands of species could become extinct by 2100. Humans are to blame for quite a bit of it. Overfishing, disposal of untreated waste, and chemical spills are just a few examples.
The UN decided it was time to act. It began in 1982 when the UN Convention on the Law of the Sea (UNCLOS) was adopted. It outlined the rules to govern oceans and the use of their resources. However, there still needed to be a legal framework that covered the high seas. In the years ahead, climate change and global warming emerged as multilateral concerns. Years of informal discussions came to a head in 2015.
The UN General Assembly (UNGA) decided to develop a legally binding framework under the UNCLOS. Nearly 200 countries went back and forth on the best way forward. Between 2018 and 2023, representatives went over a list of questions. How should the high seas be monitored and protected? Who profits from marine discoveries?
Cut to the last week of February 2023. Negotiators were growing impatient and wanted an agreement by March 1. It didn't happen. An extended timeline meant delegates continued to deliberate. Developed and developing countries disagreed on who benefits and profits from marine life-inspired products. The final text recognised the "common heritage of humankind" and the "freedom of marine scientific research".
20 years in the making, and the U.N. High Seas Treaty is here. Among its headline provisions is a roadmap to designate Marine Protected Areas, i.e., national parks of the sea. Signatories will share profits from any commercialised products derived from the high seas.
VIEW: A victory for conservation
Comprehensive and historical are the common words used for the treaty. It's historic in many ways. The treaty is the most significant multilateral environmental convention since the 2015 Paris Agreement. It's the first time in history that a UN treaty's preamble refers to plastic pollution. It sets the stage for upcoming negotiations for a binding plastics treaty in May.
For human rights advocates, it's a win considering they were closely watching it on behalf of indigenous people. The text states nothing in the treaty will diminish or extinguish their rights. Globally, two-thirds of the world's fisheries are overfished or fished to capacity. Mining companies are planning extractive operations with minimal oversight from the International Seabed Authority (ISA). A new international authority with a secretariat will take care of it.
Often, the high seas are compared to the Wild West. The treaty will bring order with a precautionary approach to using marine life. It'll ensure the current generation doesn't deplete ocean ecosystems, not leaving anything for tomorrow. An environmental impact assessment is necessary before any exploration of marine resources. There's also an arrangement for equitable sharing of knowledge, technologies, and benefits from marine genetic resources.
COUNTERVIEW: Let's not jump the shark
There's no doubting the historic nature of the treaty and the discussions involved. Getting so many countries to agree on a set of issues is rare. However, it remains to be seen if it'll live up to its potential. With something this comprehensive and wide-ranging, in more ways than one, unless there's effective management and oversight, it's just words on a document. One broad takeaway is it doesn't have many specific provisions, an exercise some diplomats like to call "constructive ambiguity."
The treaty has a diminished scope. It doesn't address military activities and deep-sea fishing. There's also the aforementioned ISA. The treaty could clash with its initiatives. Under the UN, the ISA authorises and regulates the exploitation of deep-sea mineral resources. Questions remain on how the two will reconcile. How will countries like China enforce the treaty, given its activities in the South China Sea and elsewhere?
The treaty proposes a body to manage conservation and set up marine protected areas on the high seas. The precedent here is discouraging. When UNCLOS was agreed upon in 1982, one of the components was a body to manage the international seabed. That body, the ISA, didn't come into being until 1994. It's underfunded and lacks an established mining code or sharing mechanism.
Reference Links:
What is your opinion on this?
(Only subscribers can participate in polls)
a) The High Seas Treaty will protect international waters.
b) The High Seas Treaty won't protect international waters.
---
🕵️ BEYOND ECHO CHAMBERS
For the Right:
The Valmiki Family in Hathras Defied Caste Order. Their Dead Daughter Paid the Price
For the Left:
Kashmiri jihad has disappeared. Its only hope now is for New Delhi to make big mistakes
---
🇮🇳 STATE OF THE STATES
Govt to levy water cess on hydro energy (Himachal Pradesh) – The Himachal Pradesh Water Cess on Hydropower Generation Bill 2023 was presented in the Vidhan Sabha on Tuesday. The state government hopes to earn ₹4,000 crore per year through a cess on water used by power generation firms with projects in the state. The Bill seeks to supersede an ordinance approved by the government on February 15, 2023.
Why it matters: Himachal has a total capacity of 27,000 Megawatts. The state currently generates roughly 12,000 MW of electricity from 172 hydropower plants. Power is generated in the state by several large PSUs, including BBMB, NHPC, and NTPC, as well as Satluj Jal Vidyut Nigam (SJVN) Ltd. The deputy CM, while introducing the bill, stated that the water flowing in the state's rivers and tributaries could produce revenue in addition to fulfilling the state's and country's electricity requirements.
Rise in medical colleges and seats (Telangana) – Responding to a query from BJP MP K Laxman in the Rajya Sabha on Tuesday, Minister of State for Health and Family Welfare Bharati Pravin Pawar stated that the Centre had backed an increase of 511 PG seats in Telangana's nine medical schools. Pawar stated that the Centre backed the upgradation of these Telangana medical colleges by establishing super-speciality blocks through the Pradhan Mantri Swasthya Suraksha Yojana (PMSSY) and that AIIMS-Bibinagar was also authorised through the same scheme.
Why it matters: Pawar further said that there had been a 71% rise in medical colleges across the nation, from 387 in 2014 to 660 now. A 97% rise in MBBS seats, from 51,348 before 2014 to 1,01,043 seats currently, has also been recorded, according to Pawar. A total of 52,778 seats are open in government medical colleges, and 48,265 seats are available in private medical colleges, said Pawar. According to ministry statistics, there are currently 7,415 MBBS seats (3,015 government seats, 4,400 private seats) in 46 medical schools (19 government, 27 private) in the state, as well as 2,743 PG seats.
College dropout constructs hydel energy plant (Jharkhand) – The National Bank for Agriculture and Rural Development (NABARD) has expressed interest in a mini-hydel plant created by a 34-year-old man using bamboo. Kedar Prasad Mahto, a resident of Bayang village in Jharkhand's Ramgarh district, claimed to have built the 5 KVA mini-hydel plant last year on a tiny village waterway. He claims that the electricity is being used for free to light a village temple and streets.
Why it matters: NABARD officials recently inspected the village youth's small hydel power plant to assess the possibility of replicating it. They expressed their desire to see if this mini hydel plant could provide electricity to rural farmers for agriculture. Officials were told that Mahto could build a 2MW hydel plant for a cost of ₹2 crores. Mahto built the small hydel power plant with his own money, and it has been producing 5KVA electricity for the past year. He claims that his mini plant is capable of producing 30 to 40 KVA of electricity, but that he is not producing maximum capacity power.
PIL against illegal salt mining (Gujarat) – The Gujarat High Court sent a notice to the state authorities concerned on Wednesday regarding a PIL complaining about illegal salt manufacturing within a wild ass sanctuary in the Little Rann of Kutch (LRK) and demanding a halt to the activities to improve the environment and safeguard the LRK's ecosystem. The panel of acting Chief Justice Ashish Desai and Justice Biren Vaishnav has also requested a report from the state's forest and revenue departments on how many leases and permits for mining or salt-making activities have been given within the sanctuary and in the buffer zone.
Why it matters: Four petitioners have asked the High Court to order the state officials not to enable salt cultivation by establishing salt pans in and around LRK, which would be a violation of various environmental laws. The PIL requests that the state government take immediate legal action to stop non-forest activities such as salt cultivation and illicit mineral extradition without the necessary and legal permits. The petitioner claimed that this would be in the best interests of susceptible species of Asiatic wild ass, which were listed as fragile by the International Union for Conservation of Nature (IUCN) in 2009.
High expenditure meetings as per capita debt increases (Assam) – Assam's per capita debt burden is expected to be ₹26,771 at the end of the fiscal year 2021-22, while per capita income is anticipated to be ₹1,02,965 (by quick calculation), state finance minister Ajanta Neog told the legislature on Tuesday. According to the minister's response to a question, the per-individual debt load has risen by more than ₹13,000 from ₹13,521 in the previous five fiscal years.
Why it matters: Since September 2021, the Assam government has spent over ₹3.68 crores on conducting cabinet meetings in nine districts. In response to a query from a Congress legislator in the assembly, it was revealed that the single highest amount of ₹1.13 crores was spent for having the cabinet conference at Haflong in the Dima Hasao district. Some of these meetings cost ₹55.54 lakhs in Bongaigaon, ₹48.42 lakhs in Jorhat, and ₹35.15 lakhs in Dibrugarh. The minister, however, did not say how many cabinet meetings the money was spent on.
---
🔢 KEY NUMBER
39/50 – India is home to 39 of the world's 50 most polluted cities: IQAir Report